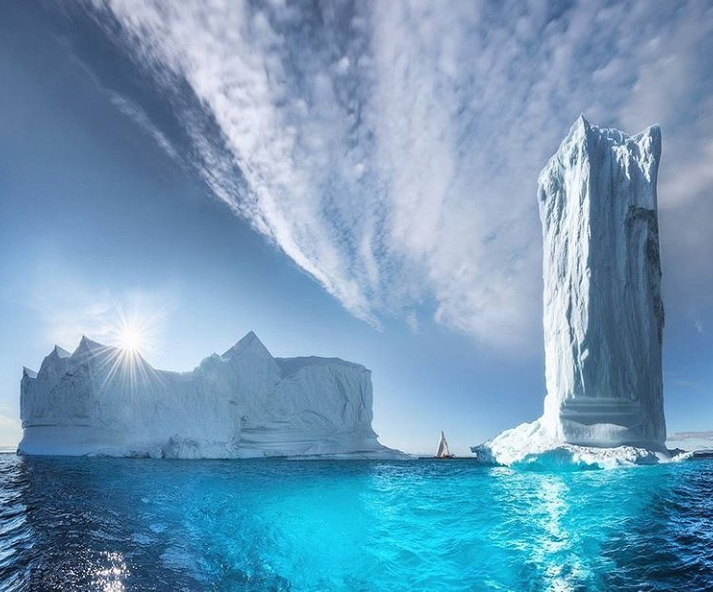 This is the scale and fragility of man versus nature in Greenland.
This is the world where you live. It's amazing to think that this exists! Rather than roaming the planet for wide open spaces, look instead to the depths of the glaciers within Iceland, where you will find several icebergs.
On days when I feel small and insignificant, I remind myself of the beauty of nature's handiwork. This photo was taken deep within the crystal heart of one of Iceland's magnificent islands. You can't help but to feel overwhelmed when you're in such a creation 💎 Can you imagine yourself exploring something like this? I have a few spaces left for upcoming winter photo tours, where you'll be able to photograph these beauties.