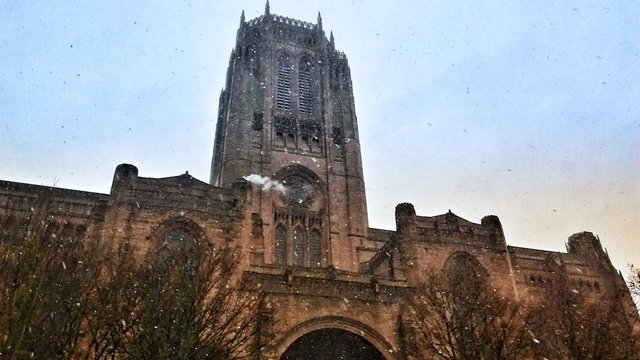 ---
Scenario One
A beautiful winter morning, snowflakes drifting from the sky as the ethereal dawn light bleeds turquoise through the heavens.
The Cathedral stands tall and proud; illuminated by heavenly choirs, or perhaps just the spotlights at its sandstone foundation.
---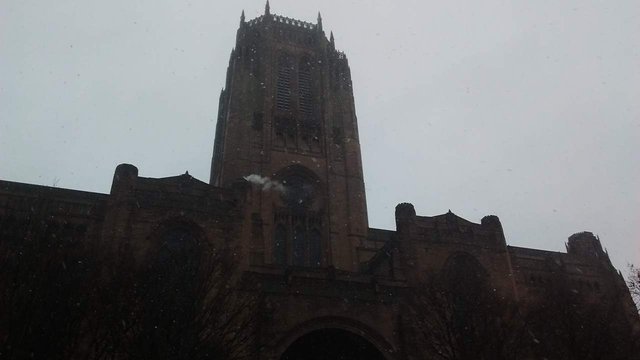 ---
Scenario Two
Bitter winds whip around the shoulders of this looming behemoth. Slushy snow spitting from the heavens, raining ice on the Anglican cathedral and my upturned face.
The bone-white sky a flat expressionless martyr, waiting for the bell to toll. The dark sandstone Cathedral grinds as stones settle and metal warps... in the cold.
---
---
Ha ha, I'm just having a little fun here with poetic descriptions of the two images above. I decided to write these two descriptions to show how differently the two versions of the picture inspired me as a creative writer.
I am fairly new to photography and especially to editing software/apps. I was unaware until now how far you could change an image and the implications on the perspective in which it will be viewed.
The question is: which of them has been doctored?
Let me know what you think in the comments.
Thanks for reading 🙂
Posted using Partiko Android