Hmong boy resting in the shade / Hmong Junge erholt sich im Schatten
---
| This is the second part of our hike through the green mountainous terrain of Sapa, Vietnam | Dies ist der zweite Teil unserer Wanderung durch das grüne gebirgige Terrain von Sapa, Vietnam |
| --- | --- |
| You find the first here: The green mountainous terrain of Sapa, Vietnam I | Den ersten Teil findest Du hier: Das grüne gebirgige Terrain von Sapa, Vietnam I |
| We hiked for hours through the mountainous terrain around Sapa in the heat, along rice fields, through bamboo forests and villages, accompanied by local Hmong villagers. Enjoying stories, the culture of the Hmongs and the view over the mountainous terrain around Sapa in the North of Vietnam. Also Sapa offers a fantastic view over the mountainous of North Vietnam. | Für Stunden wanderten wir durch die gebirgigen Landschaften um Sapa in der Hitze, entlang der Reisfelder, durch Bamboo-Wälder und Dörfer, begleitet von lokalen Hmong Dorfbewohnern. Wir genoßen die Geschichten und die Kultur der Hmong und den Blick über das gebirgige Terrain des Norden Vietnams. Auch die Stadt Sapa bietet eine fantastische Aussicht über die Berge des Landes. |
---
My entry for the #GreenThursday ColorChallenge / Mein Entry für die #GreenThursday ColorChallenge
---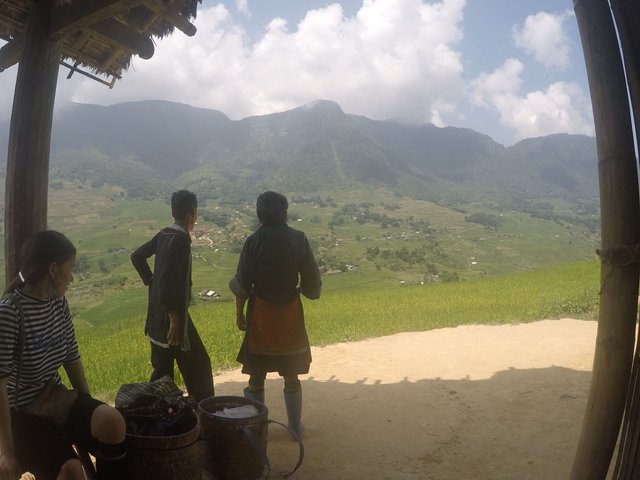 Hmong villagers in their traditional clothes (their dresses respresent their villages). / Hmong Dorfbewohner in ihrer traditionellen Kleidung (ihre Kleidungen repräsentieren ihre Dörfer).

Sweet spot for a rest. / Ein geeigneter Ort, um sich zu erholen.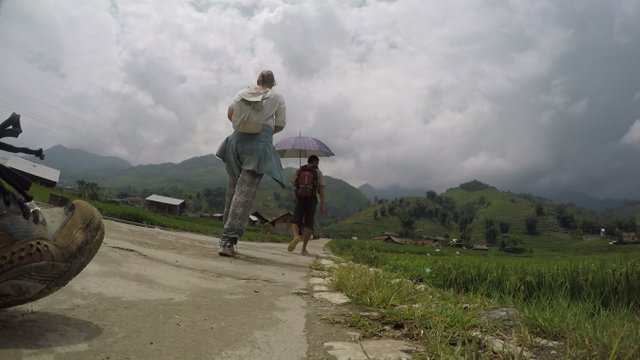 "These boots are made for walking. And that's just what they'll do. One of these days these ..."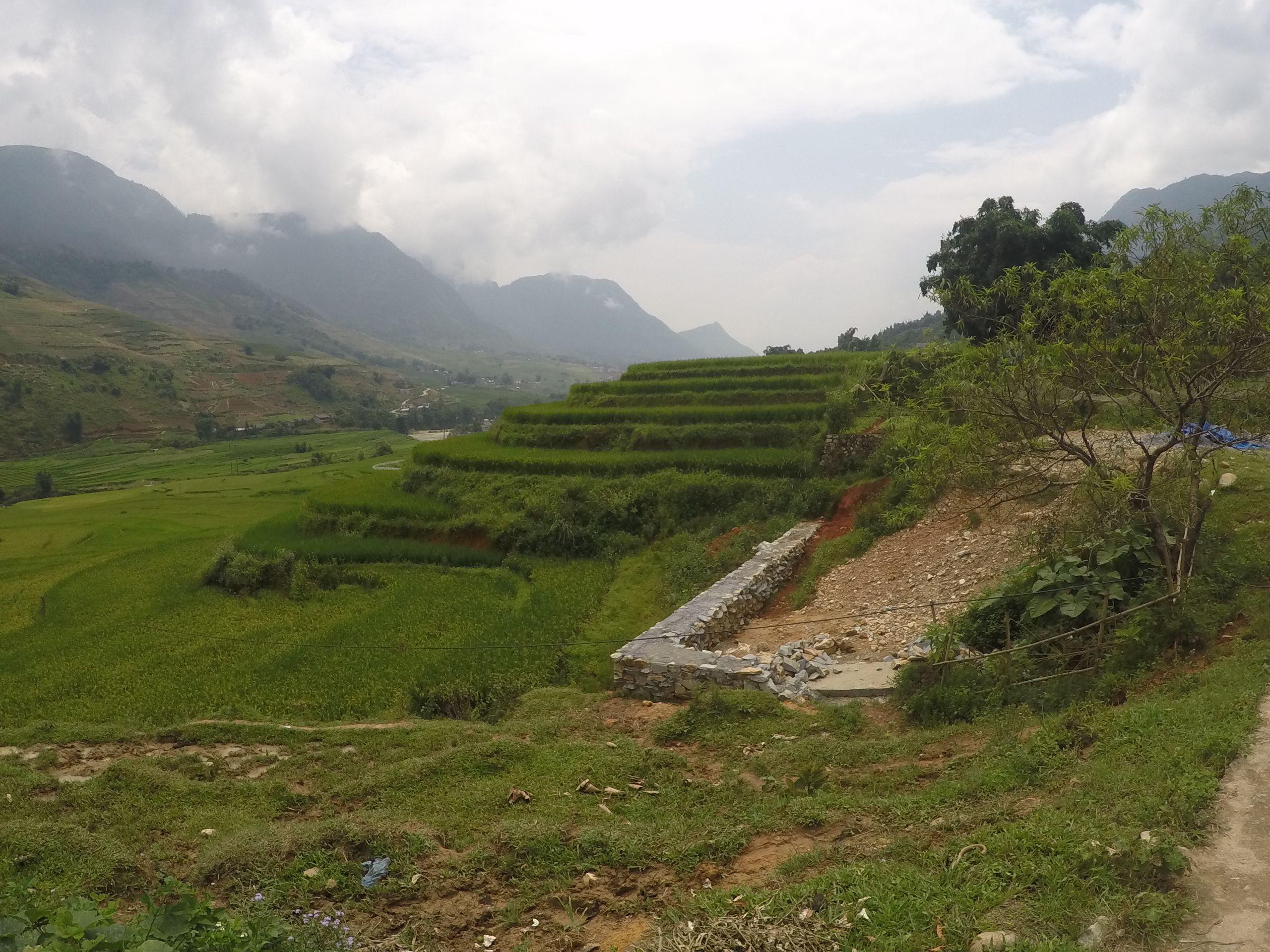 Endless green. / Grün weit und breit.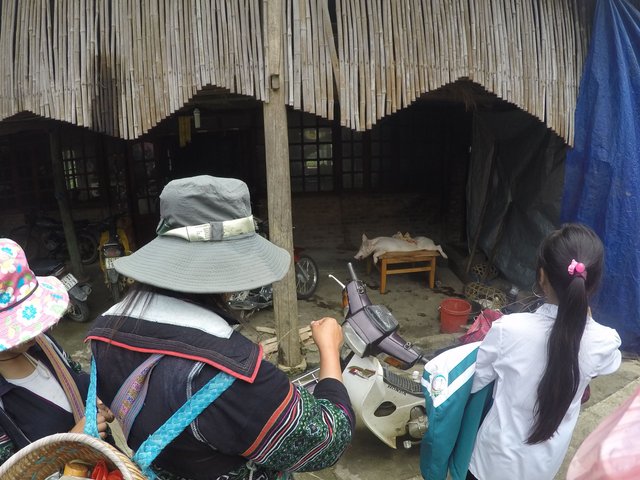 Poor pig, but that is life./ Armes Schwein, aber so ist das Leben.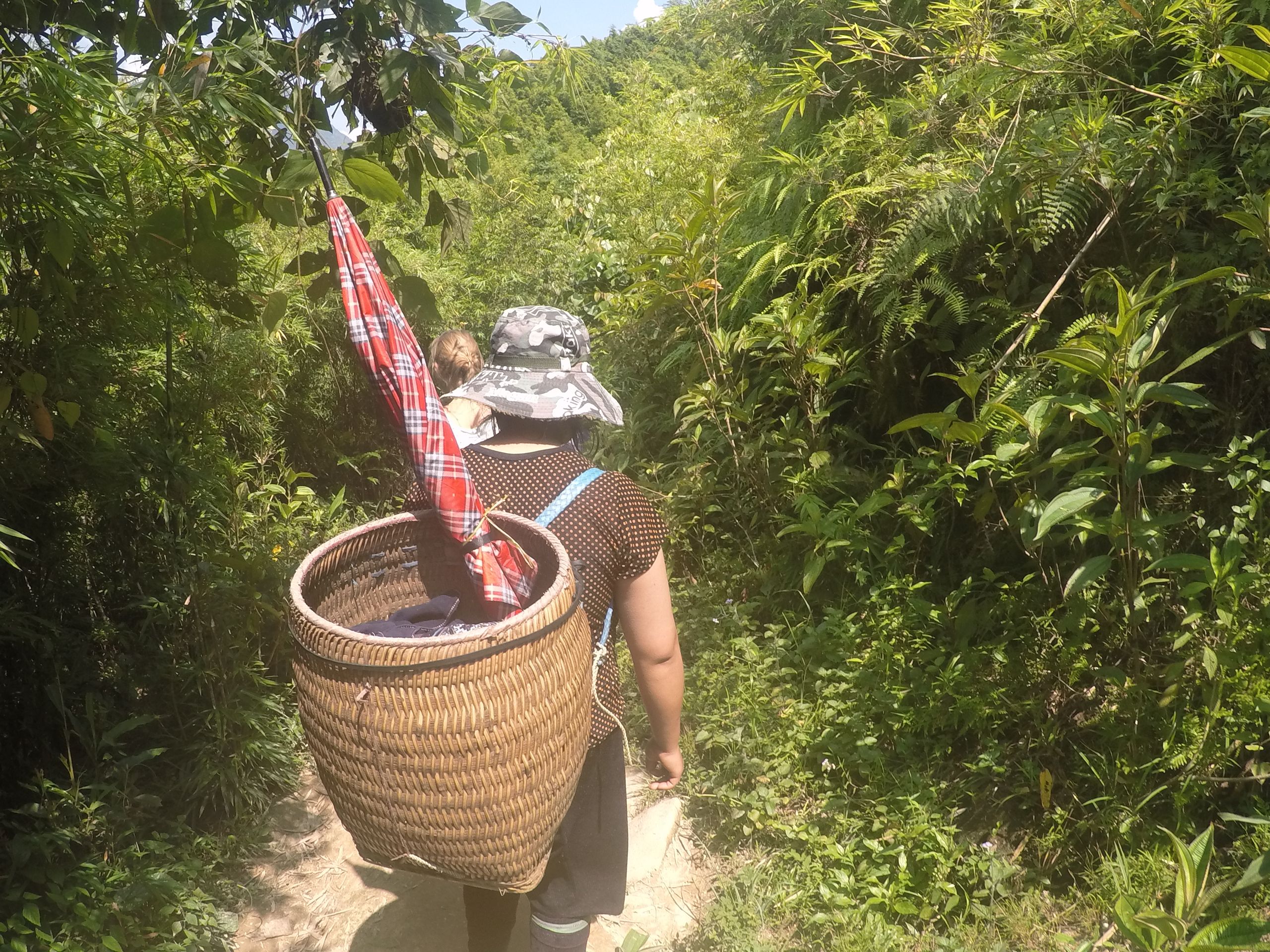 Following the Hmong through a bamboo forest. / Den Hmong hinterher durch einen Bambuswald.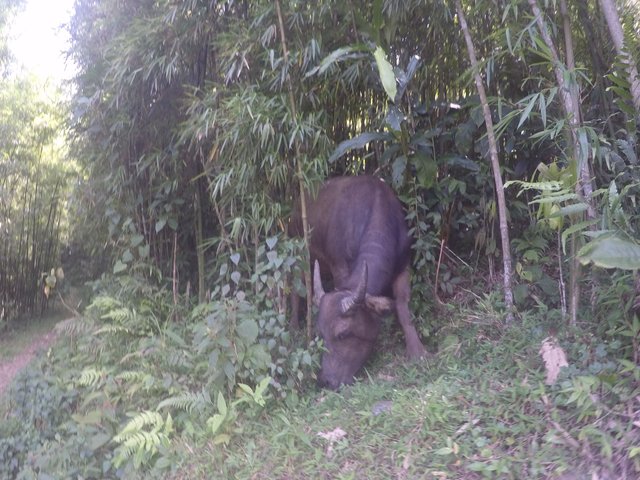 That water buffelo gave me big fright, as he appeared out of nowhere./ Dieser Wasserbüffel erschrak mich, da er plötzlich aus dem Gebüsch auftauchte.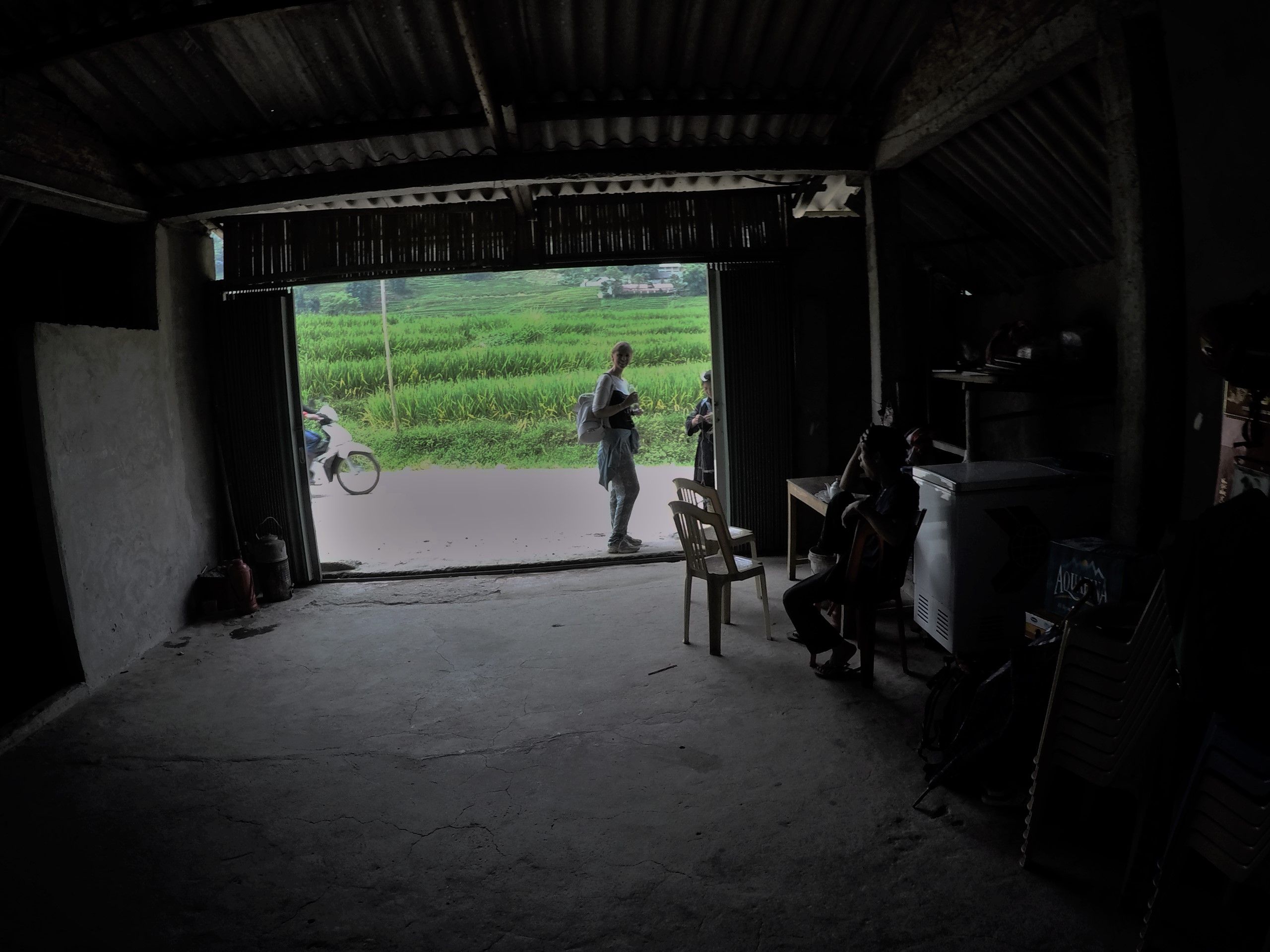 Short rest after that shock. / Kurze Pause nach dem Schreck.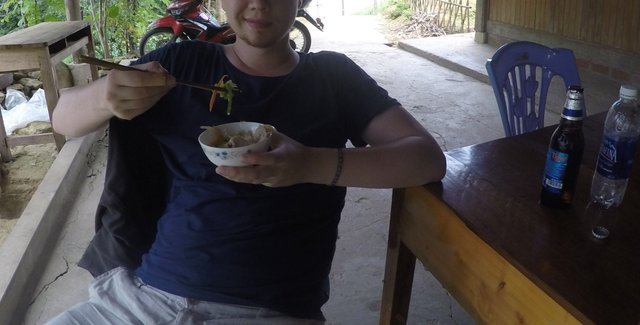 Enjoying local food and a not so local Tiger beer. / Ein Genuss: Lokales Essen und ein nicht ganz so lokales Tiger Bier.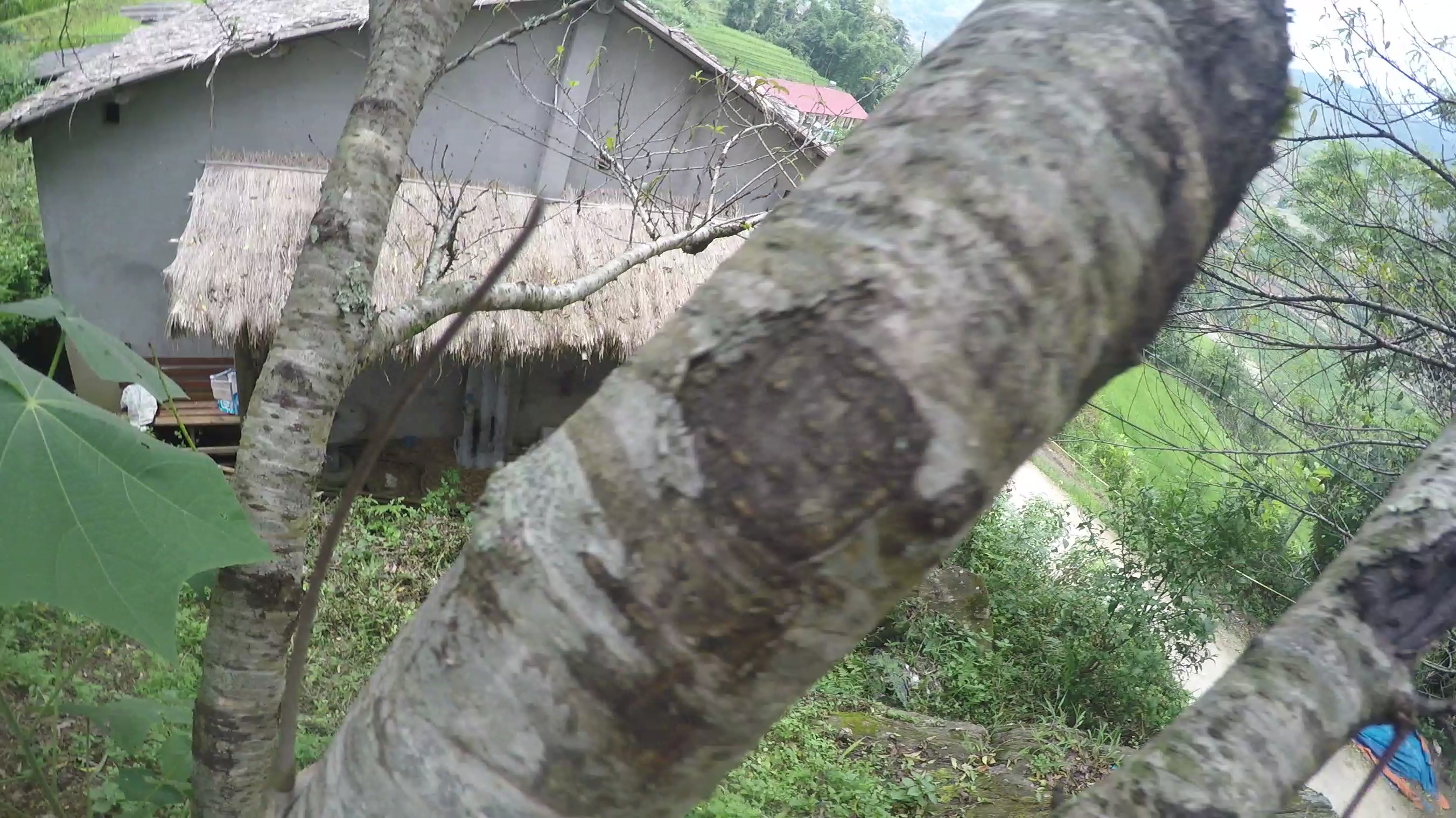 Wait a minute, what is that? / Sekunde, was ist das?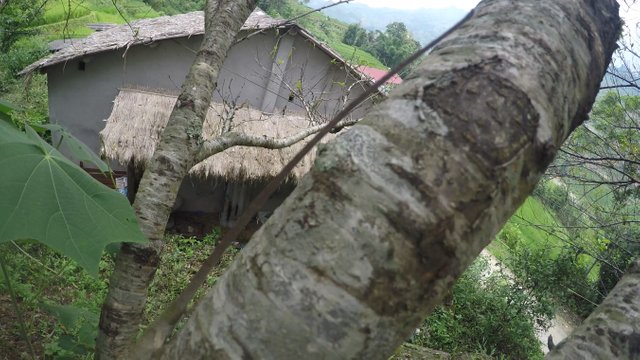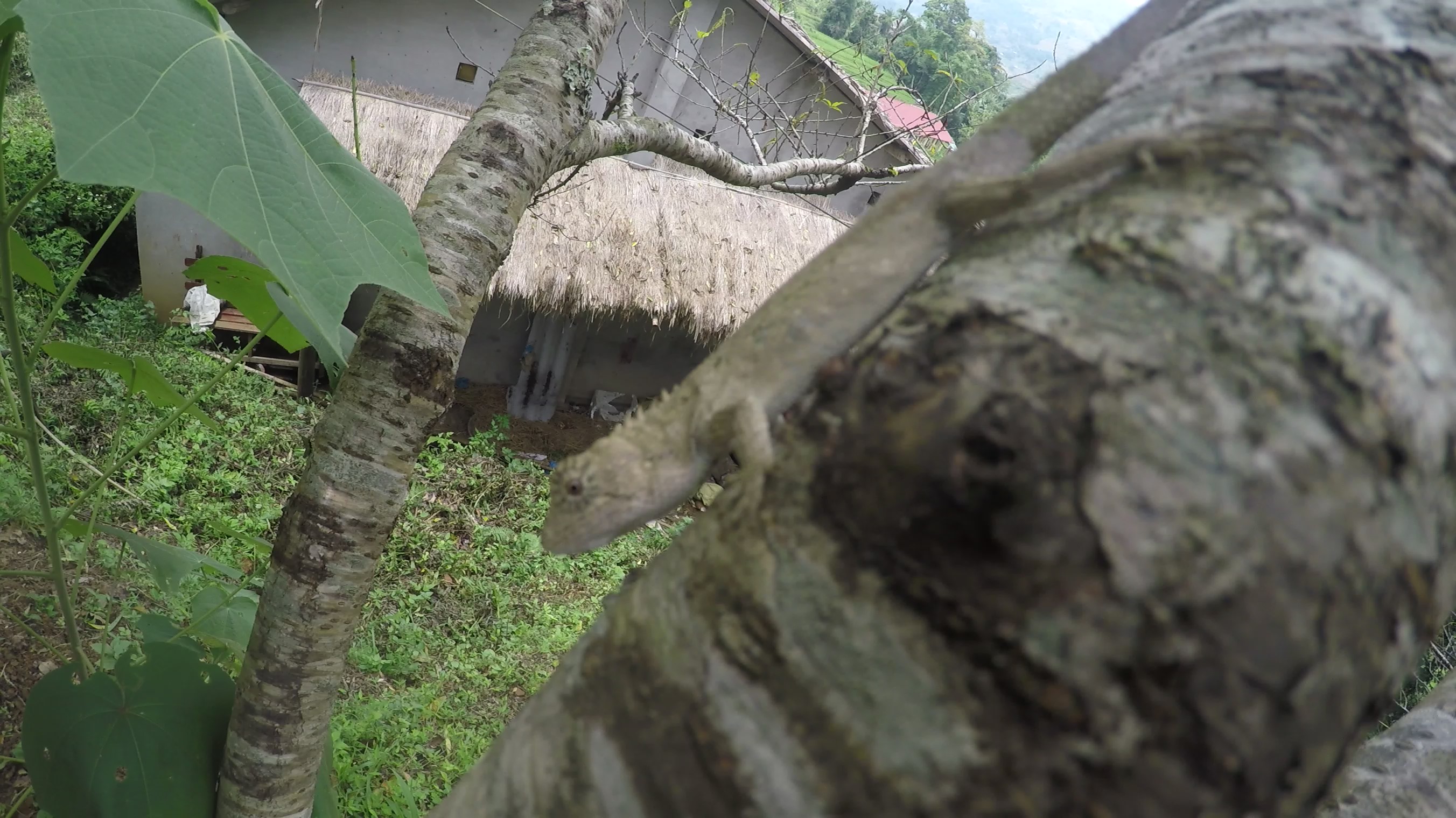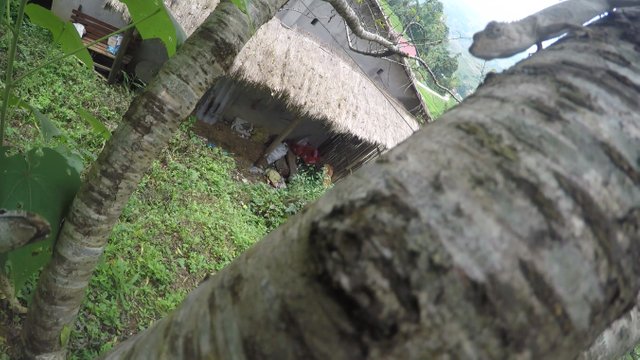 Ahh, ok! A master of concealment! / Ahh, ok! Ein Meister der Tarnung!

Luckily, I ate before./ Zum Glück war das nach dem Essen.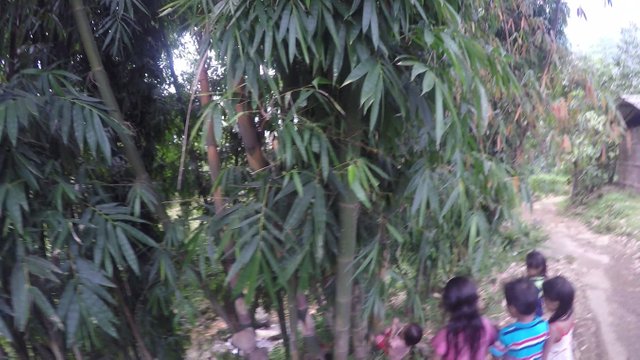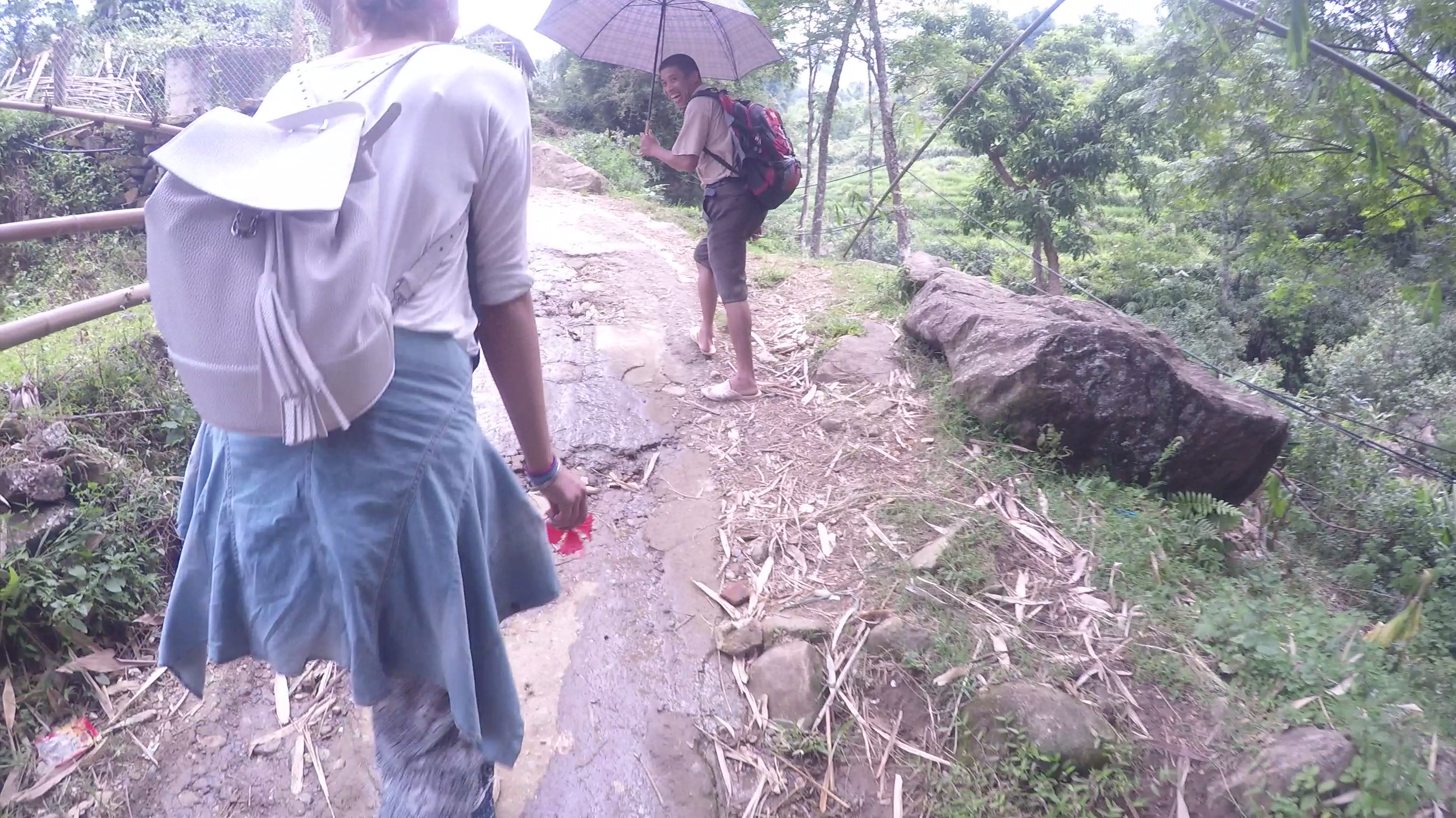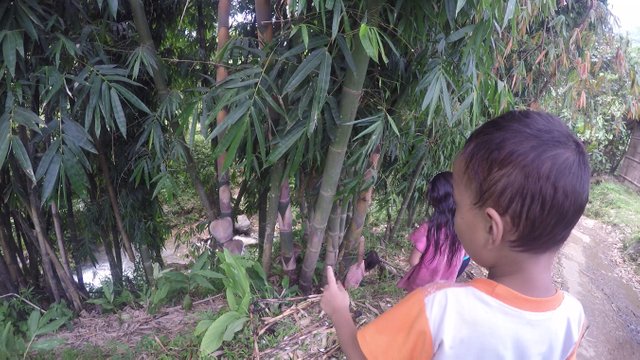 One of the best scenes of our trip: Kids playing tarzan./ Eine der besten Szenen unseres Trips: Kinder spielen Tarzan.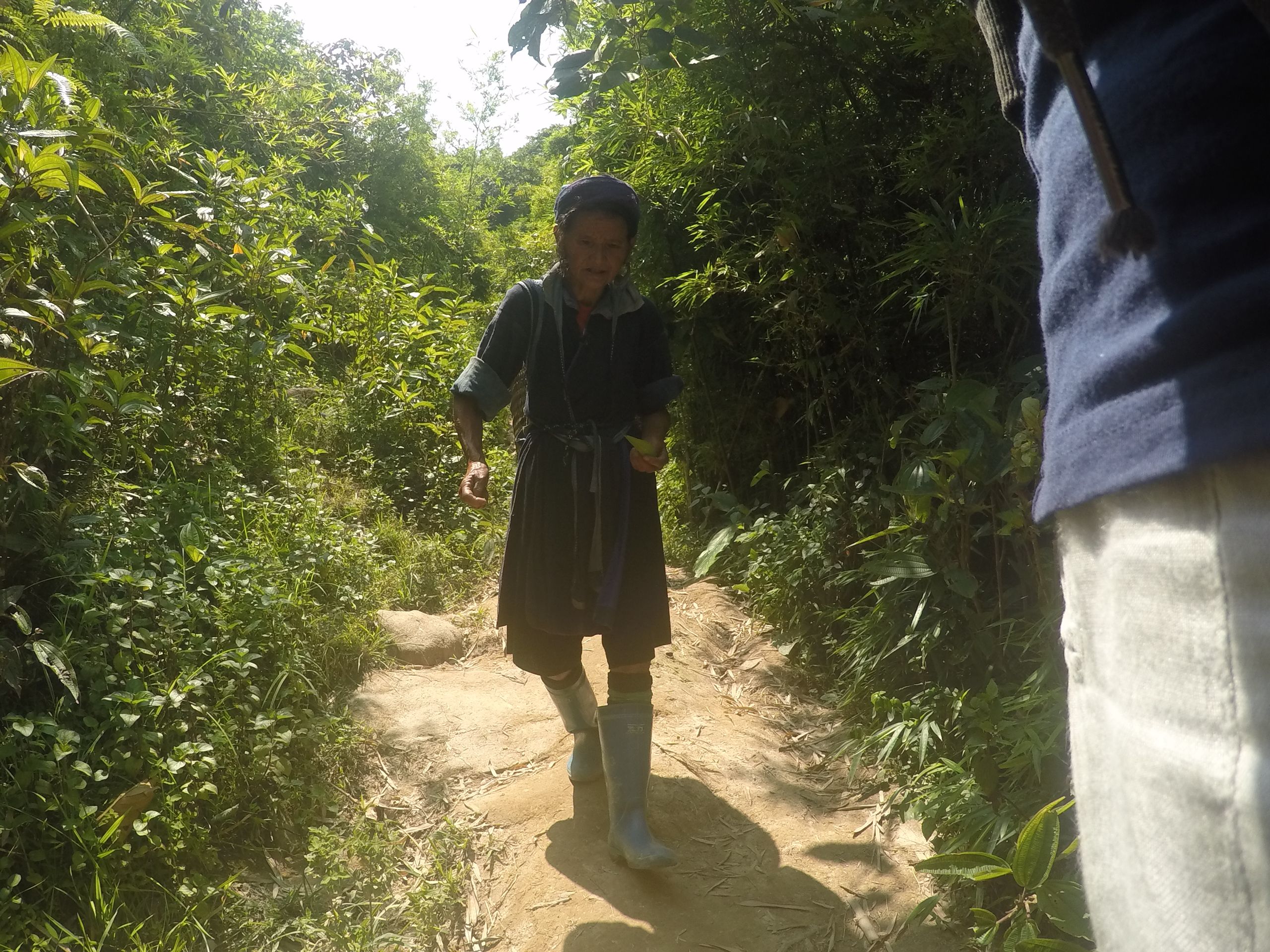 Back into the woods. The hiking keeps them fit. This is one of my favorite photos. / Zurück im Wald. Das Wandern hält sie fit. Dies ist eins meiner Lieblingsbilder.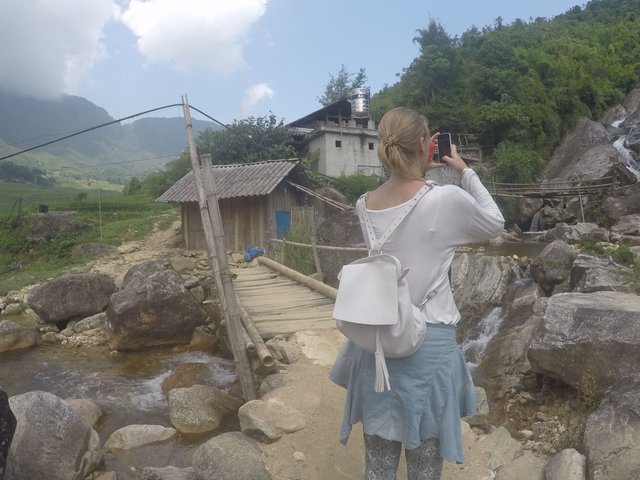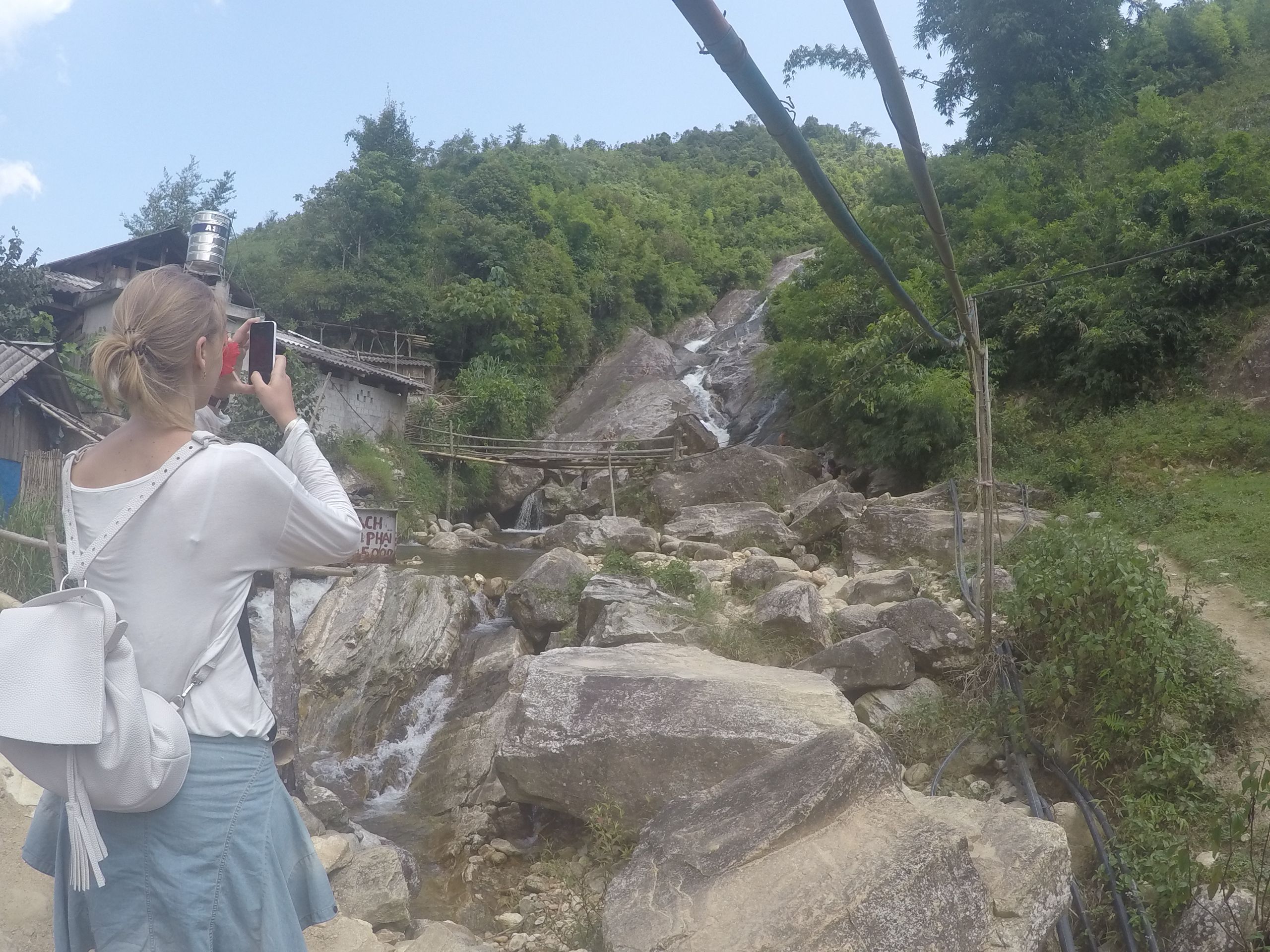 Rested a while here. / Auch hier blieben wir eine Weile.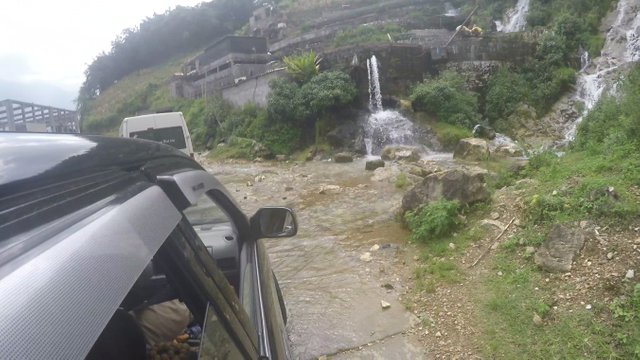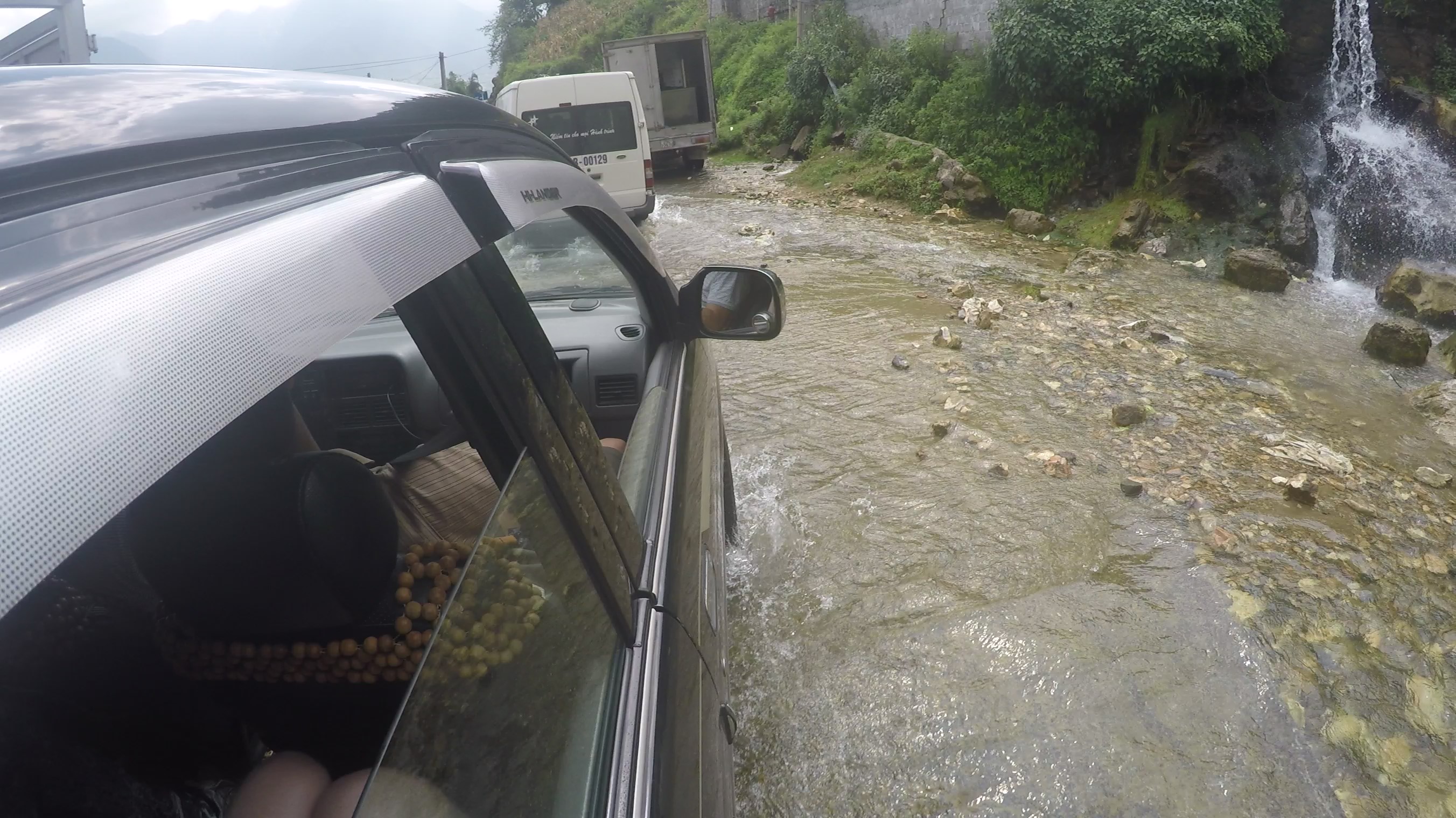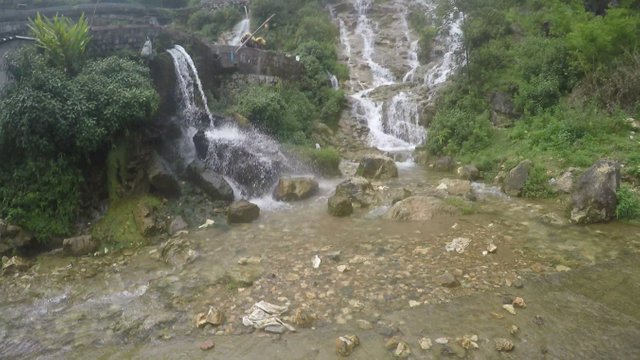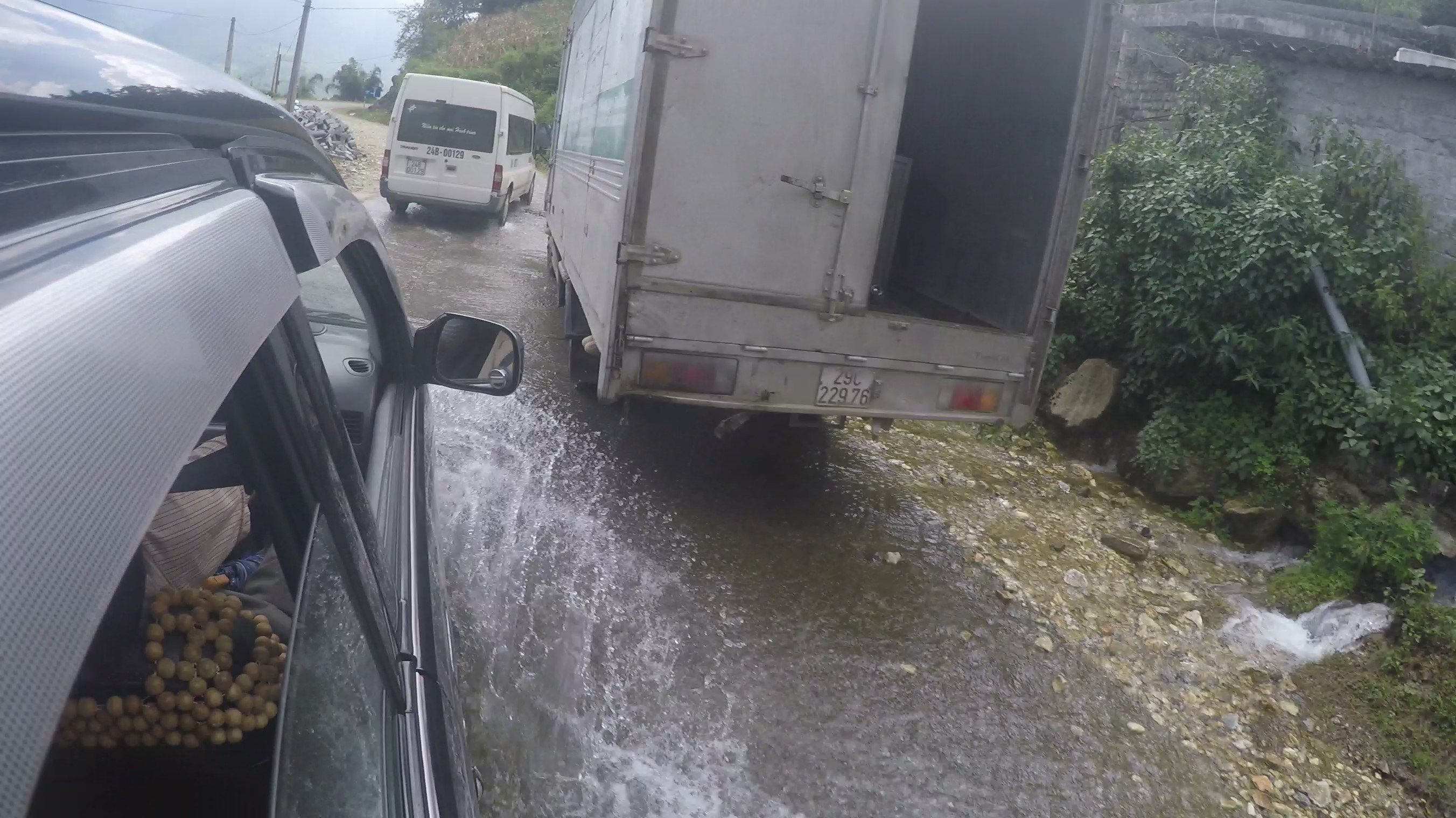 Crossed a river with the car on our way back to Sapa. / Auf dem Weg zurück ging es mit dem Auto durch diesen Fluss.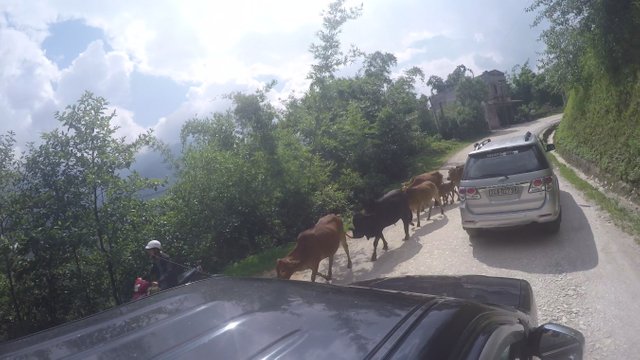 Not the only obstacle on the way./ Das war nicht das einzige Hindernis auf dem Weg.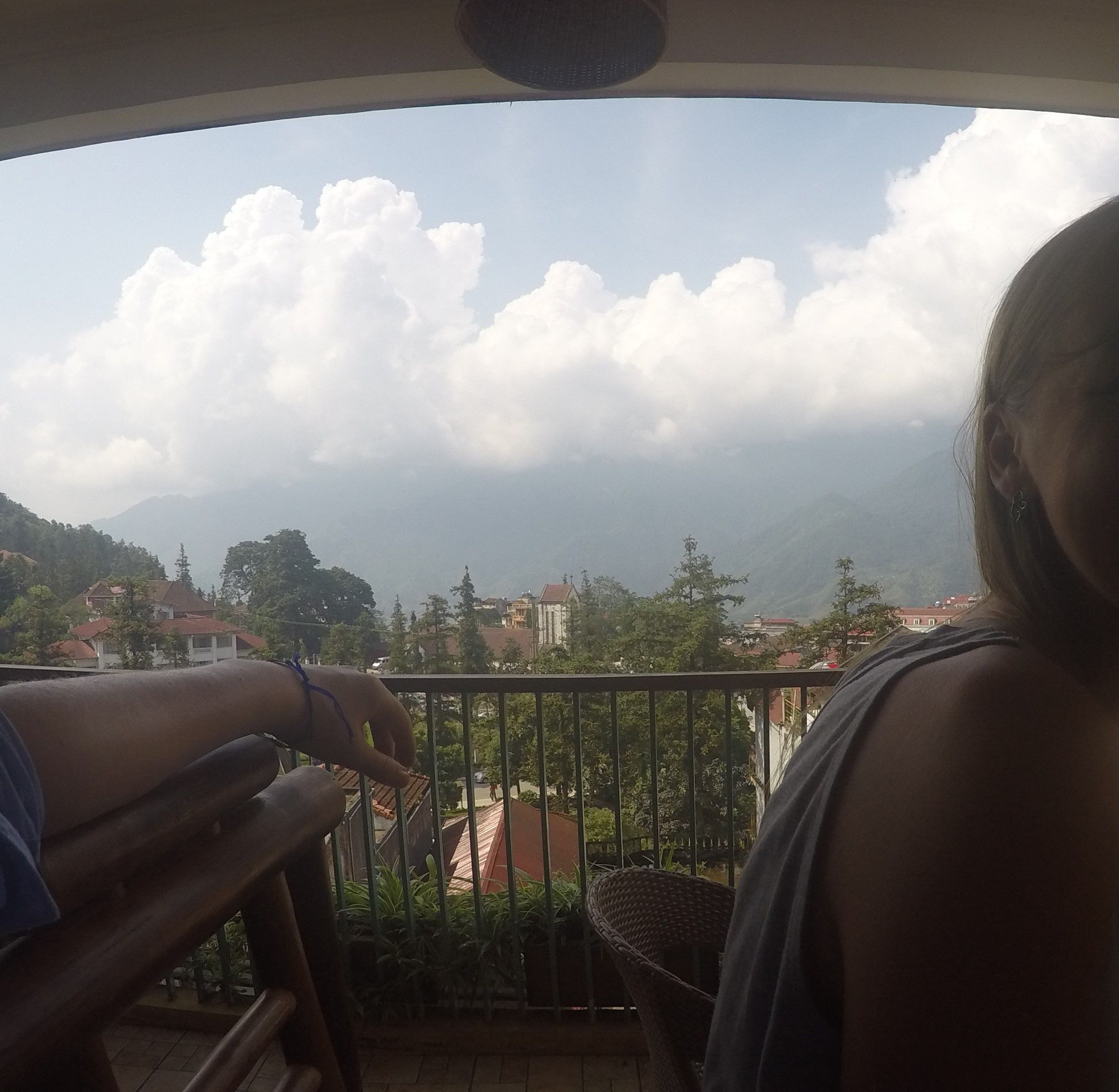 Back in Sapa. / Zurück in Sapa.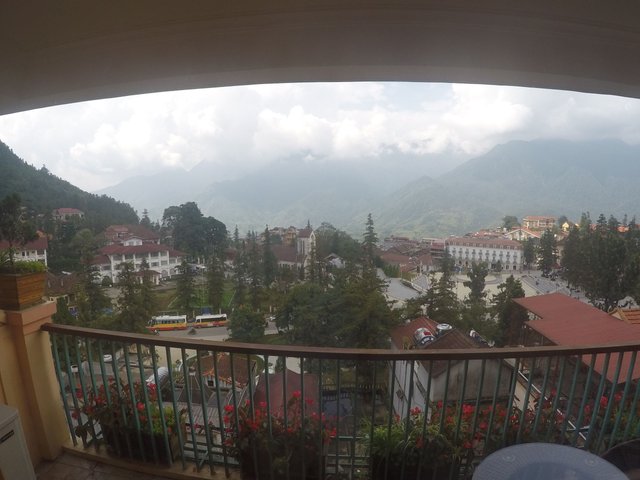 Enjoying the view and .. / Den Ausblick genießen und ...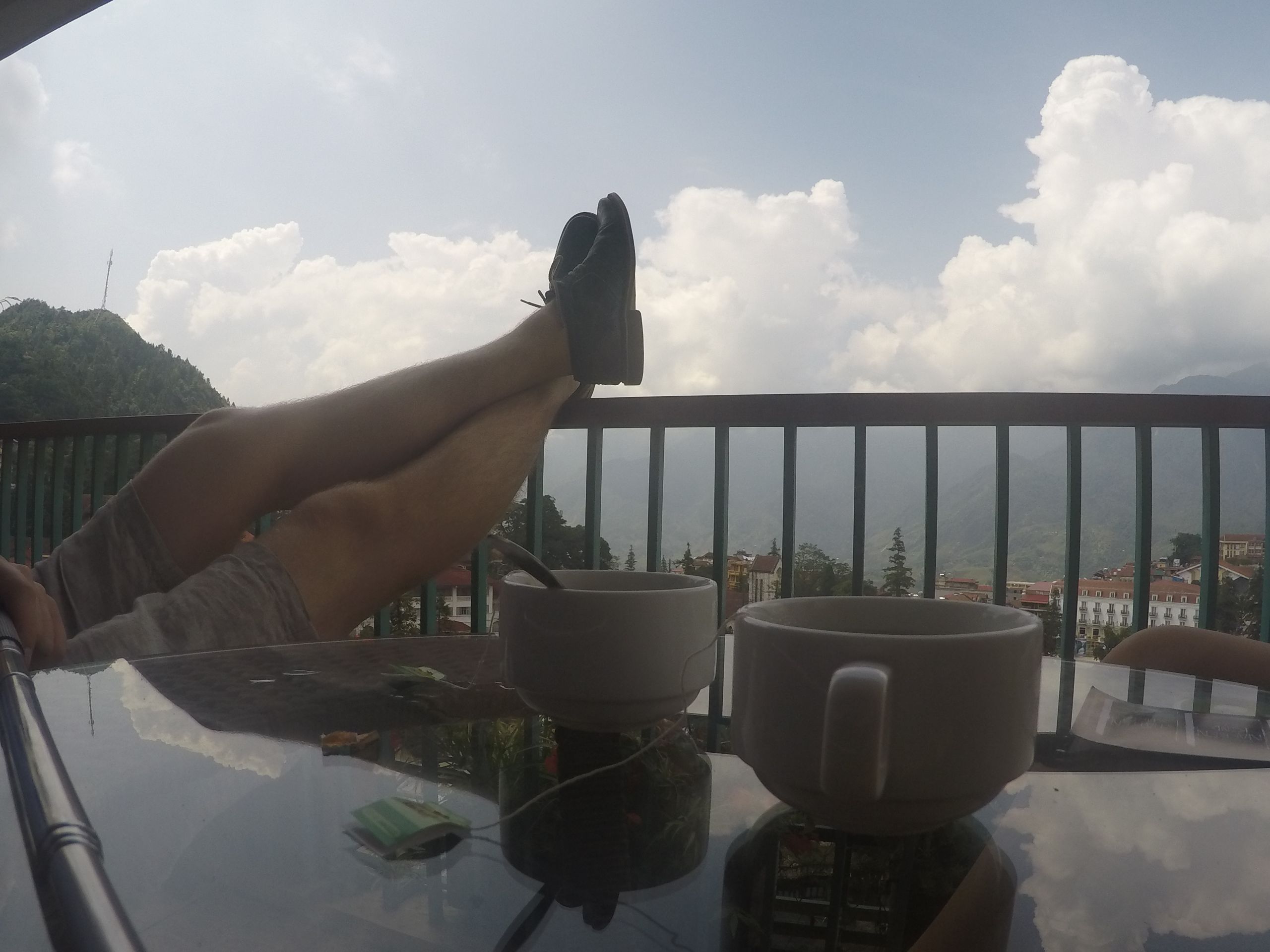 ... more importantly resting our feet after our long hike. / ... noch viel wichtiger nach dieser Wanderung: Füße hochlegen und entspannen.
---
| Follow for me for more | Folge mir für mehr. |
| --- | --- |
| | |
---
| Overview | Übersicht |
| --- | --- |
| In case you got lost on what photography challenges are running and when, here is an overview of the themes of the photography challenges (T.) and the color challenges (C.) | Falls Dir die Übersicht fehlt, wann welcher Fotocontest hier auf Steemit stattfindet, hier eine Übersicht der Themen- (T.) & der Farbchallenges (C.): |
---
---
| C/D | Mon. | Tue. | Wed. | Thu. | Fri. | Sat. | Sun. |
| --- | --- | --- | --- | --- | --- | --- | --- |
| T. | Monochrome | Tree | Beach | Sun | Love | | Beautiful Sun. |
| C. | Red | Orange | Yellow | Green | Skyblue | Indigo | Purple |
---
---