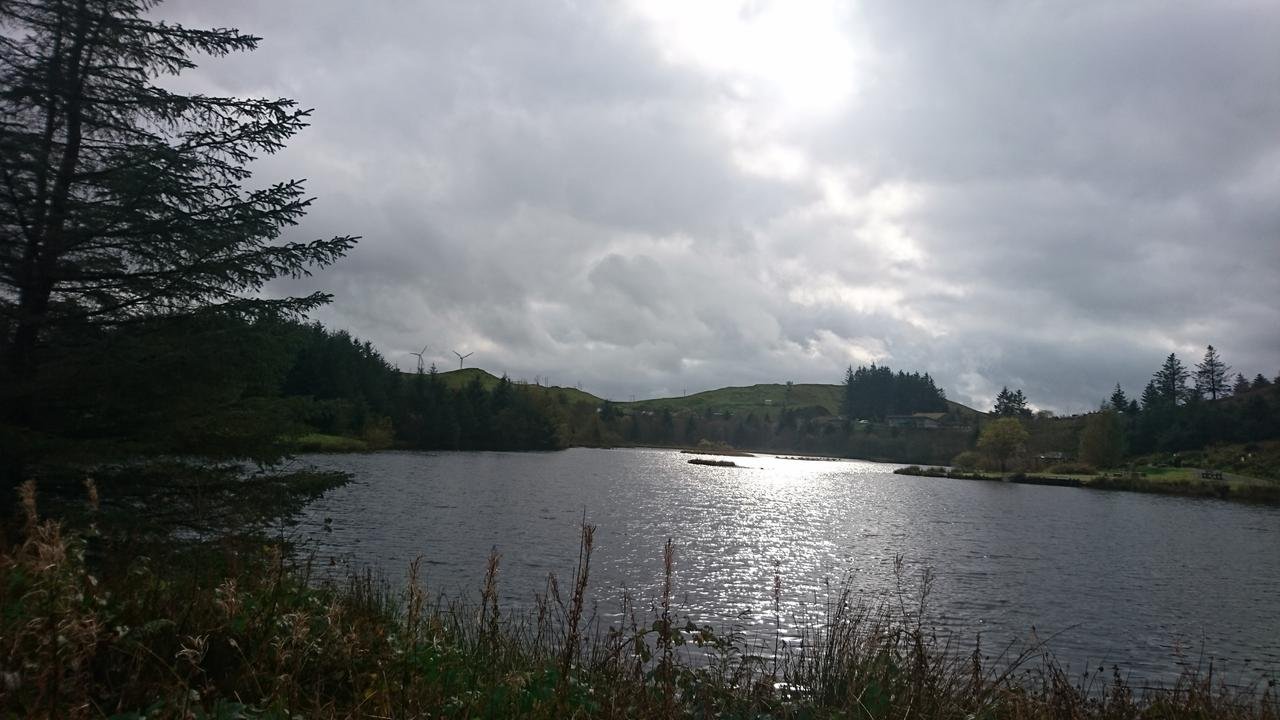 A new day, more adventures in Wales, this time we had a couple of destinations in mind.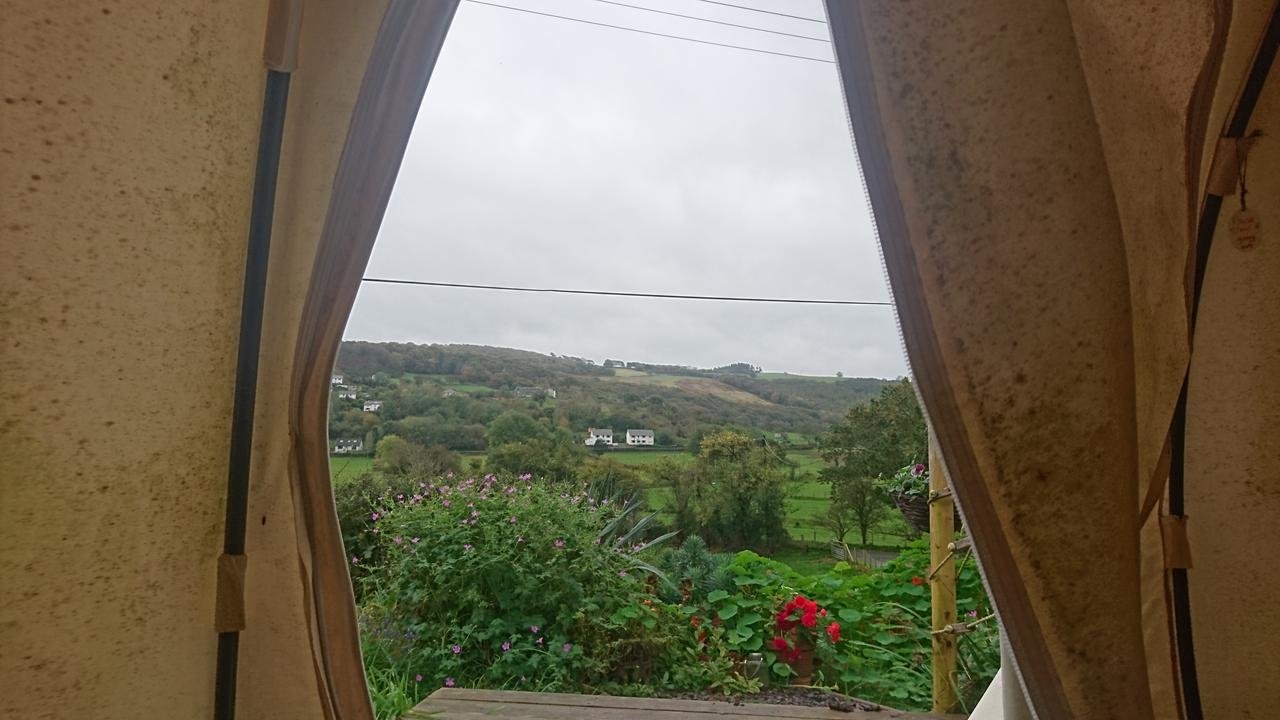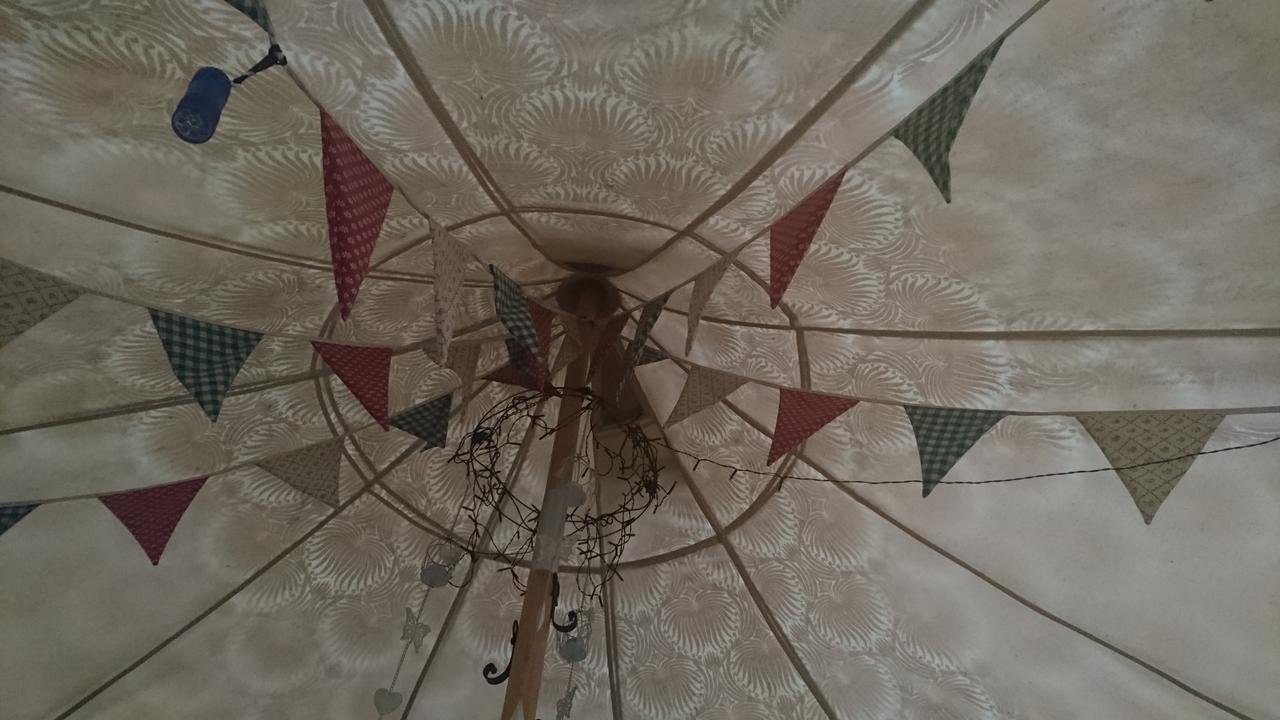 Here's the view from our bed.
Early-ish we packed lunch and made a move.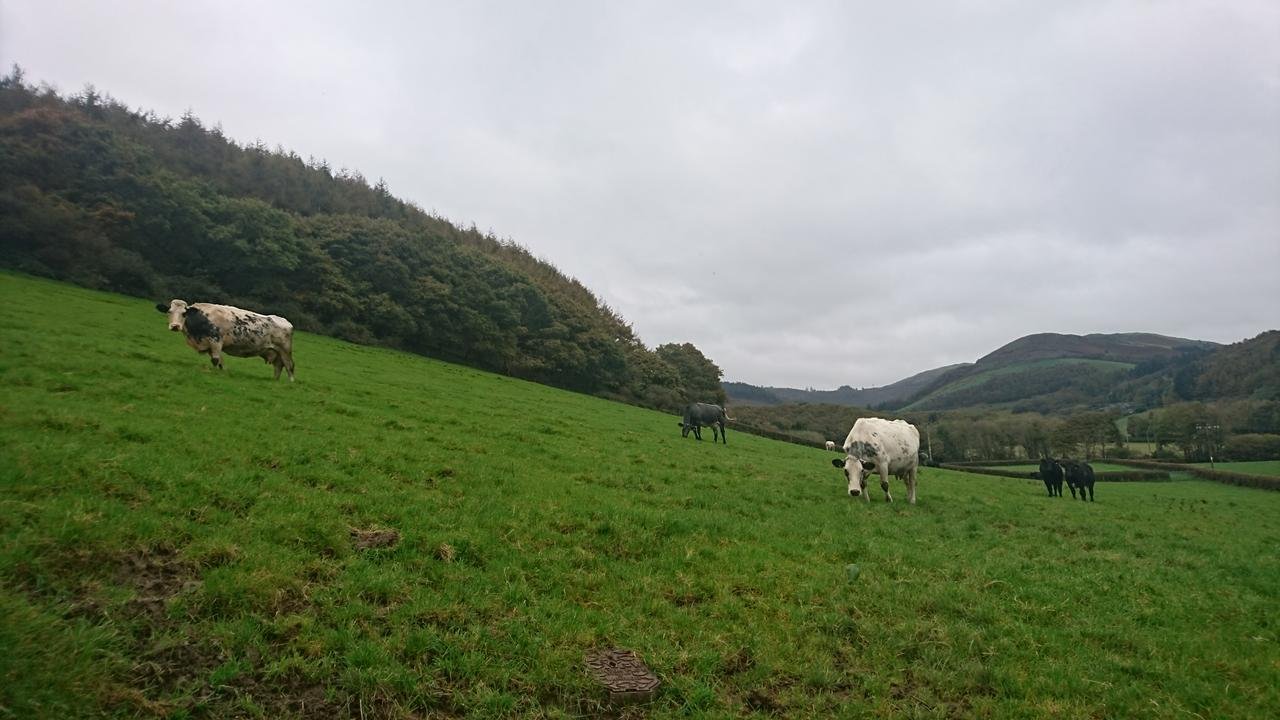 Cows, we were lucky they weren't there yesterday when we walked through their field.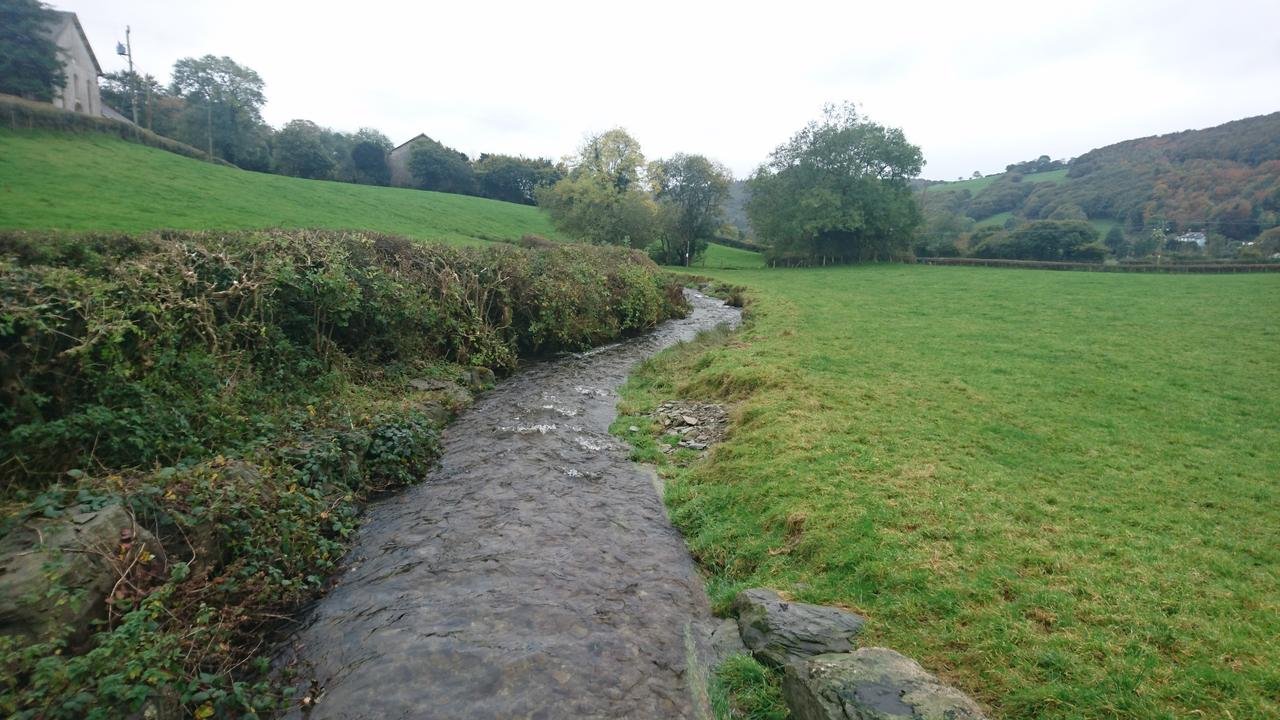 Nearby bridge over the stream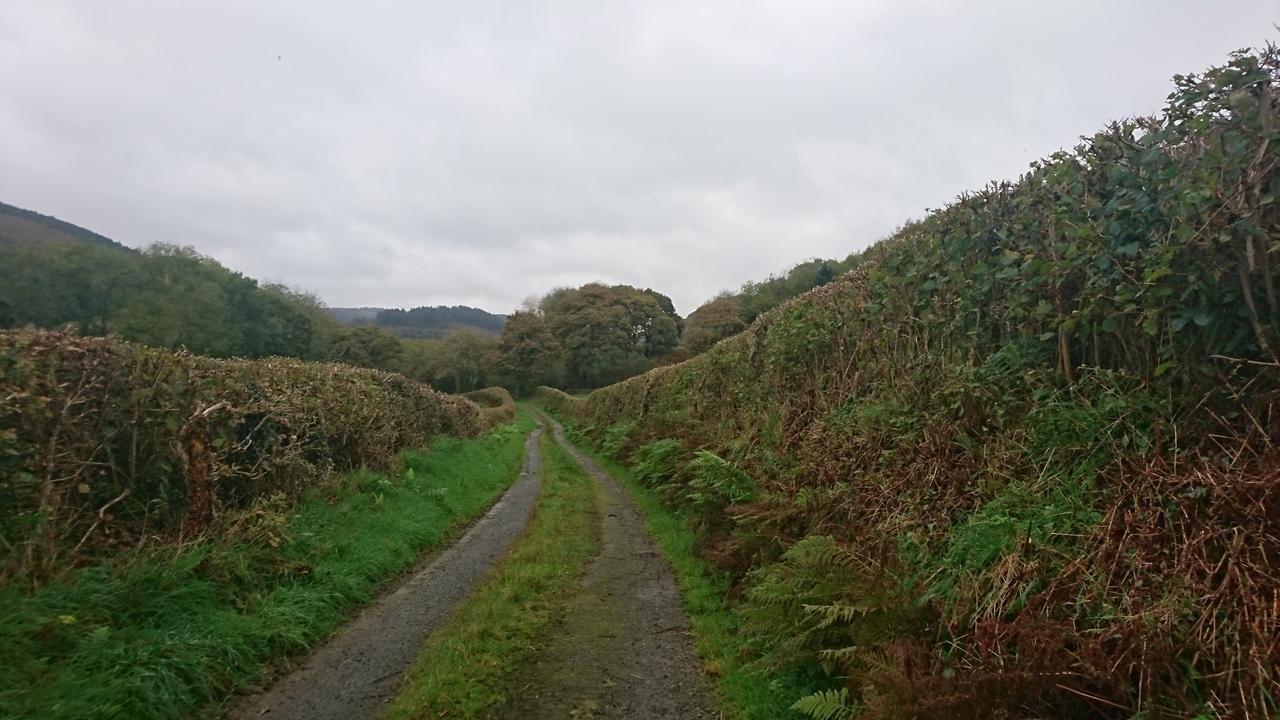 Google maps were taking us down a busy A road so we ignored them and found our own way.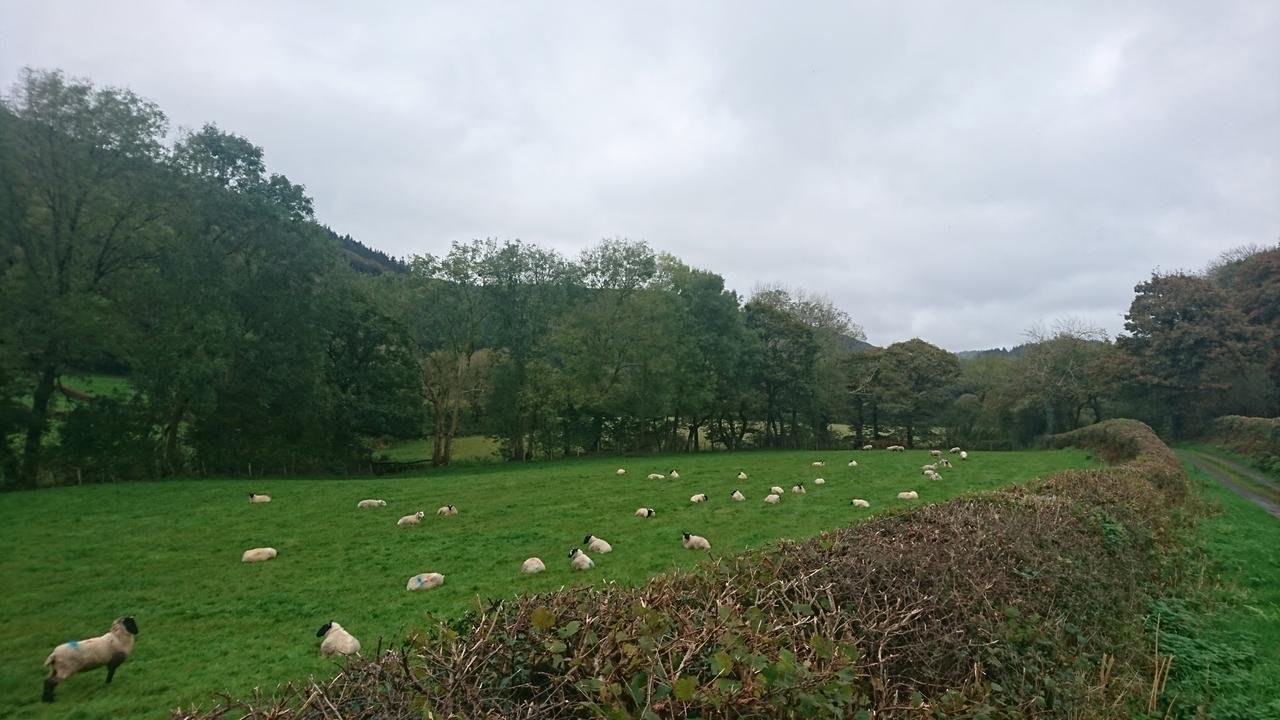 Sheep, lots of these in Wales.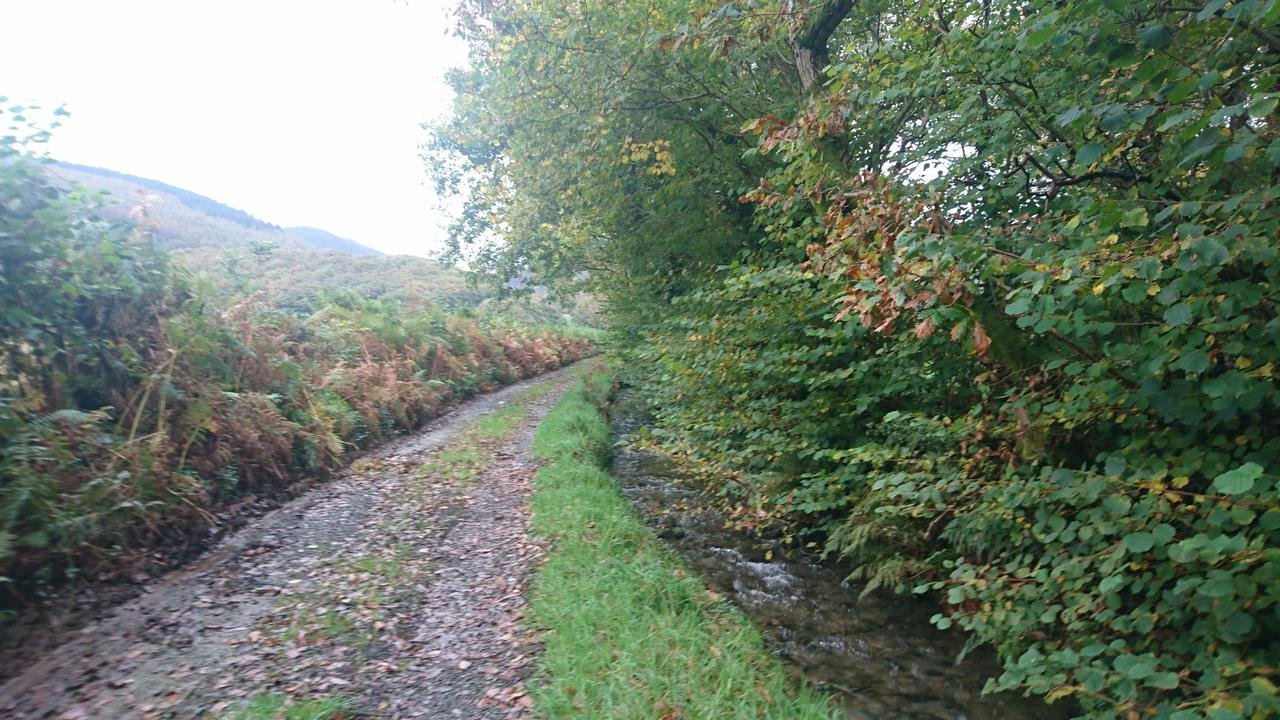 Stream next to the track.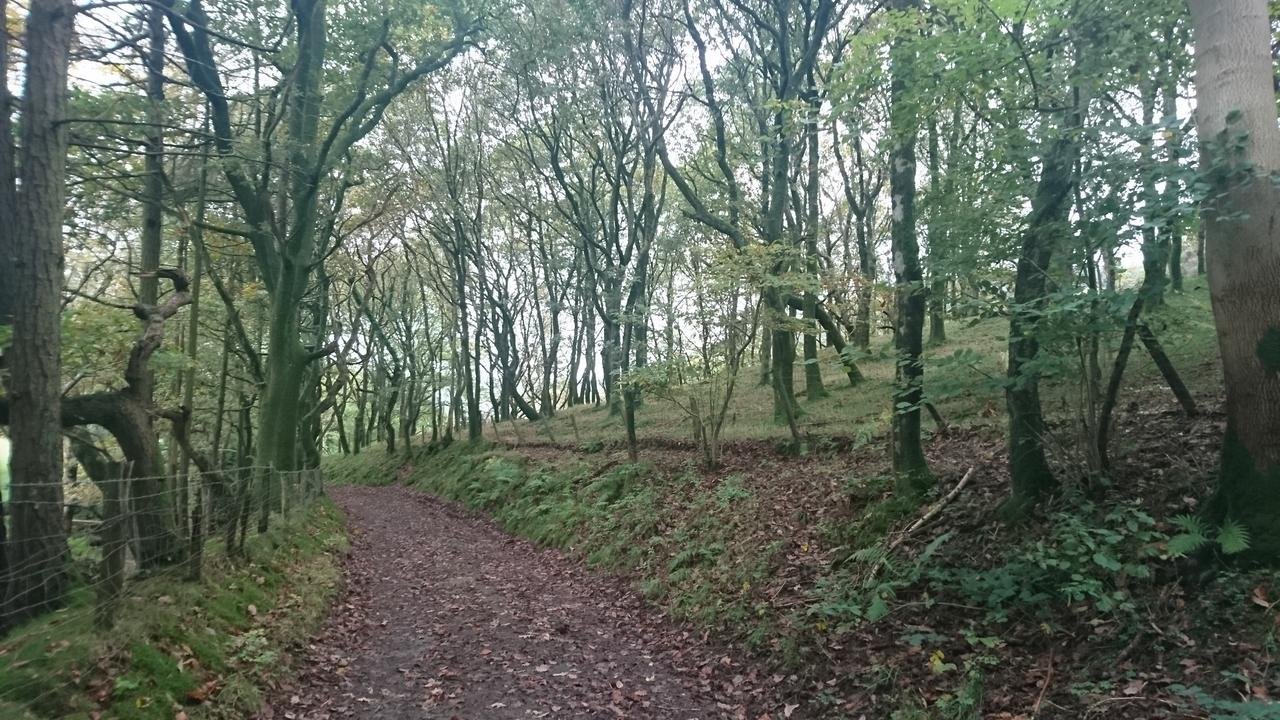 Young woods.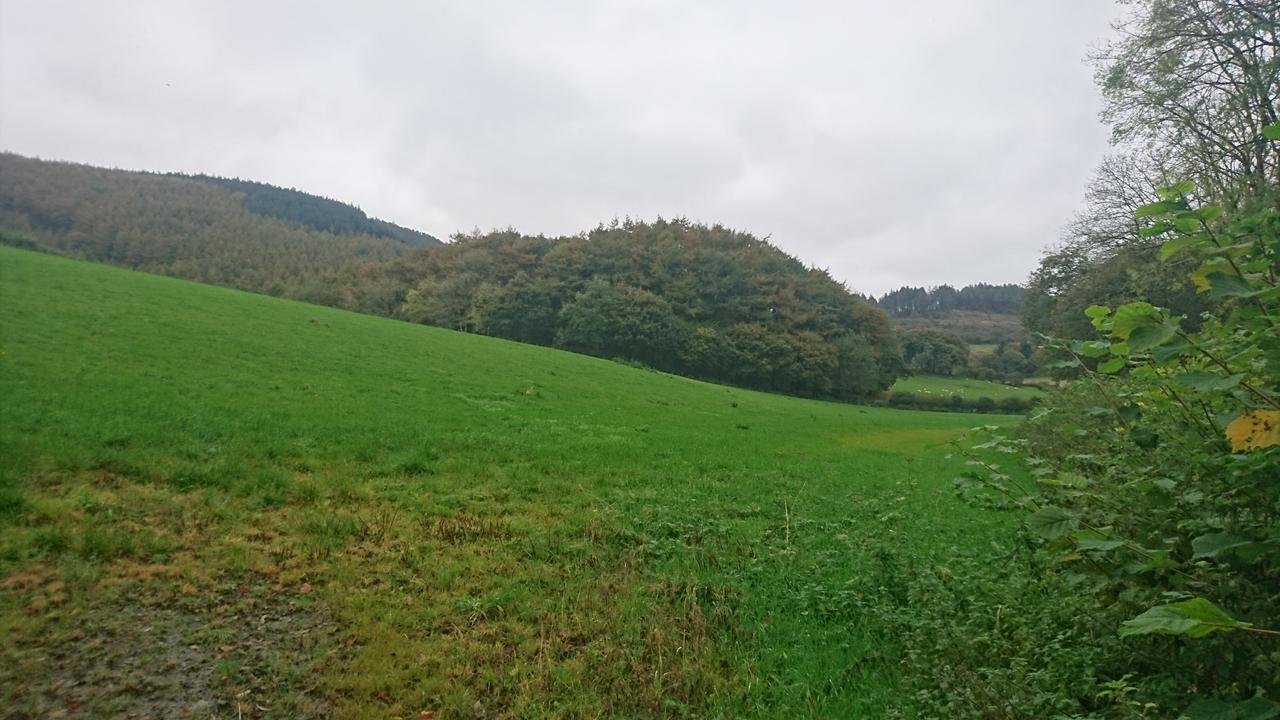 So much green!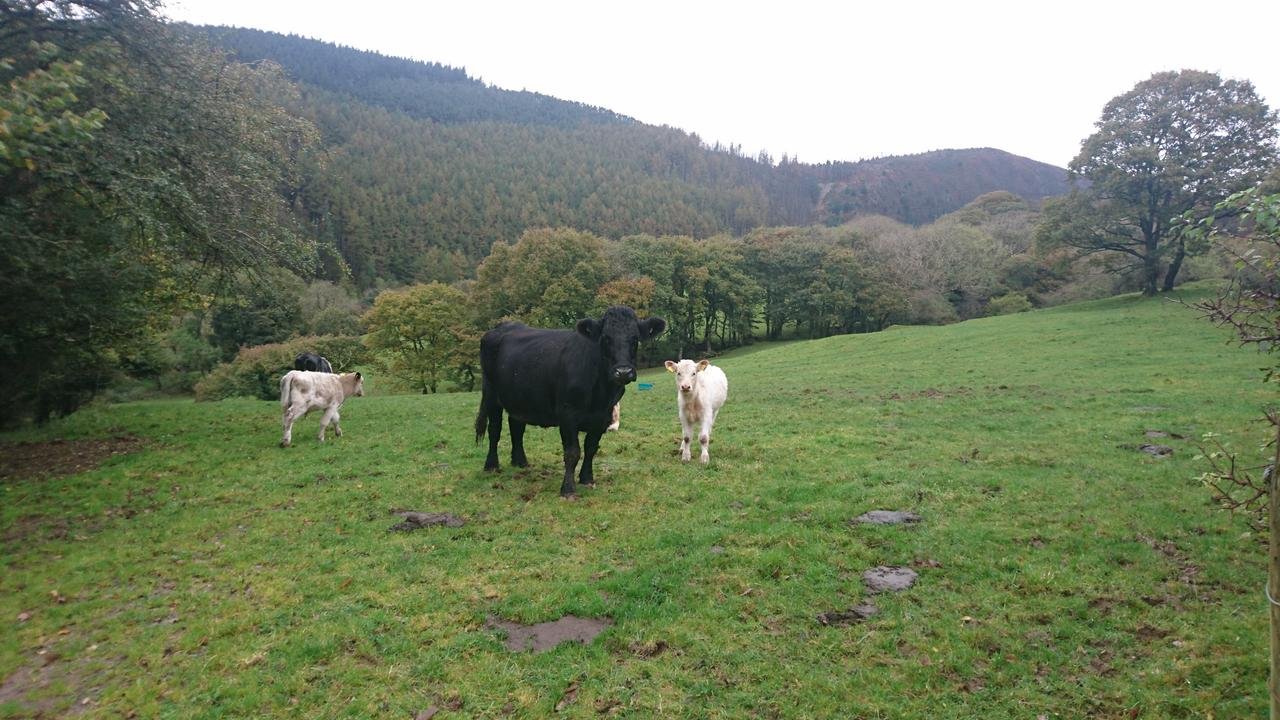 There was a stile into this field but these cows were giving us the evils.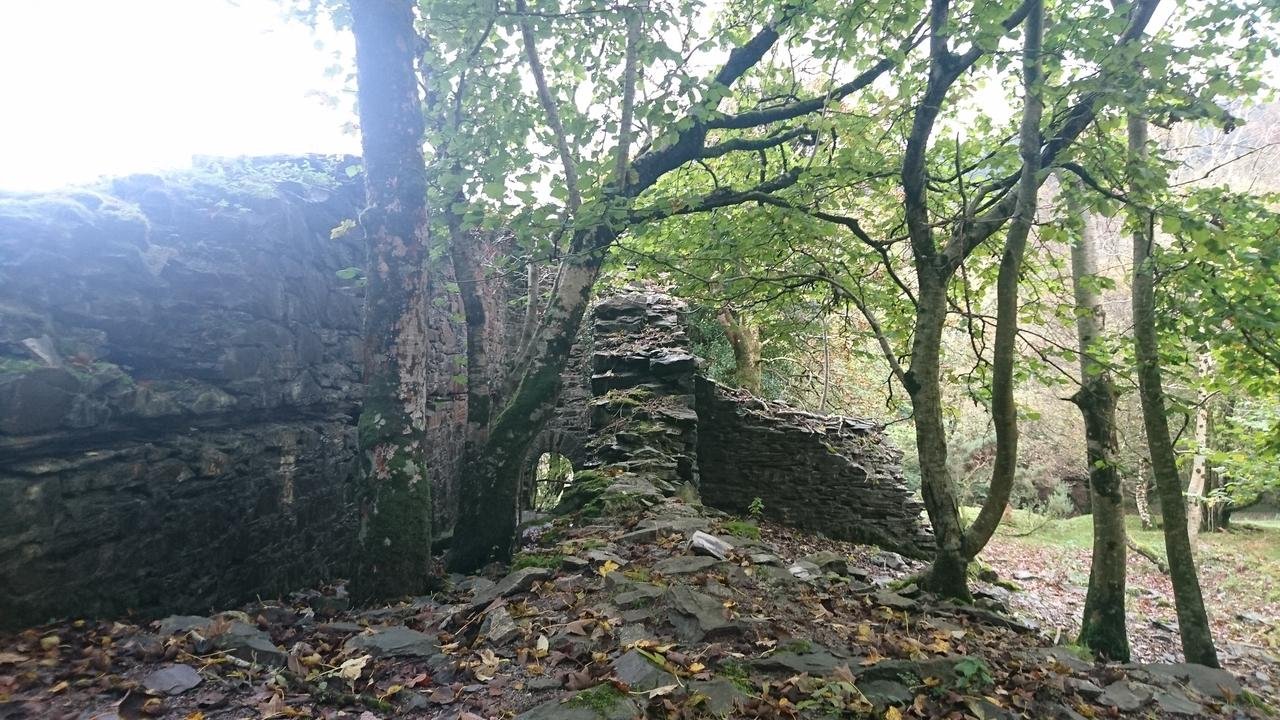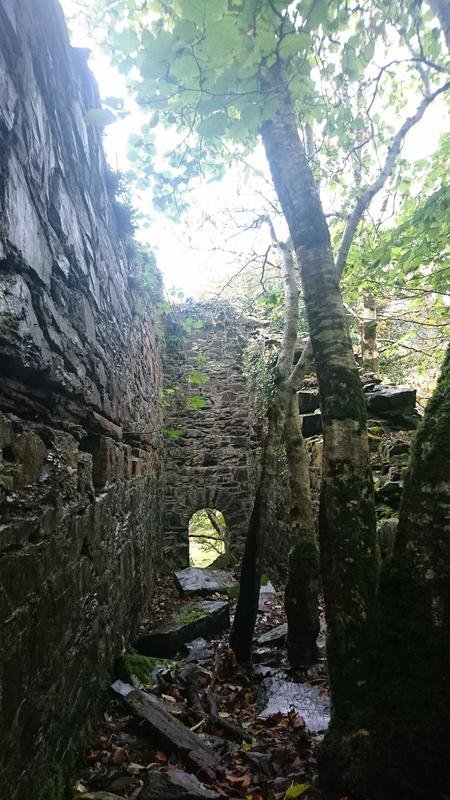 Old ruins of something.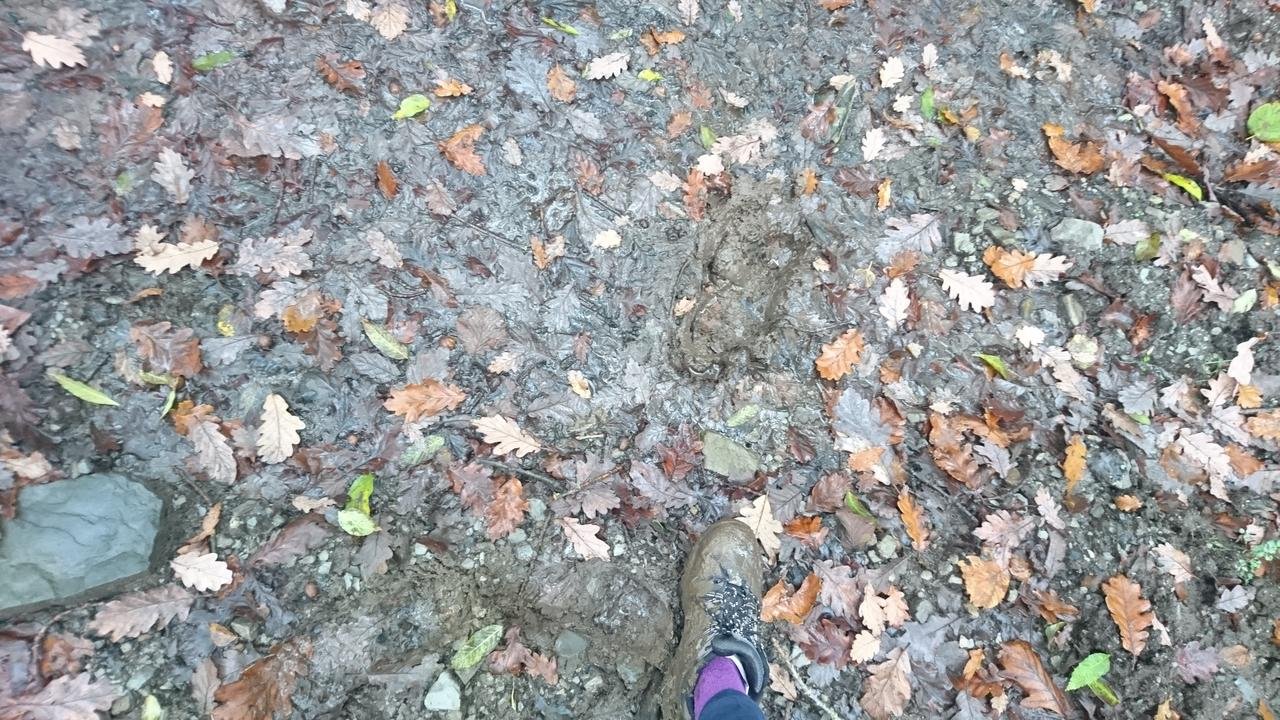 Downside of the rain, lots of mud!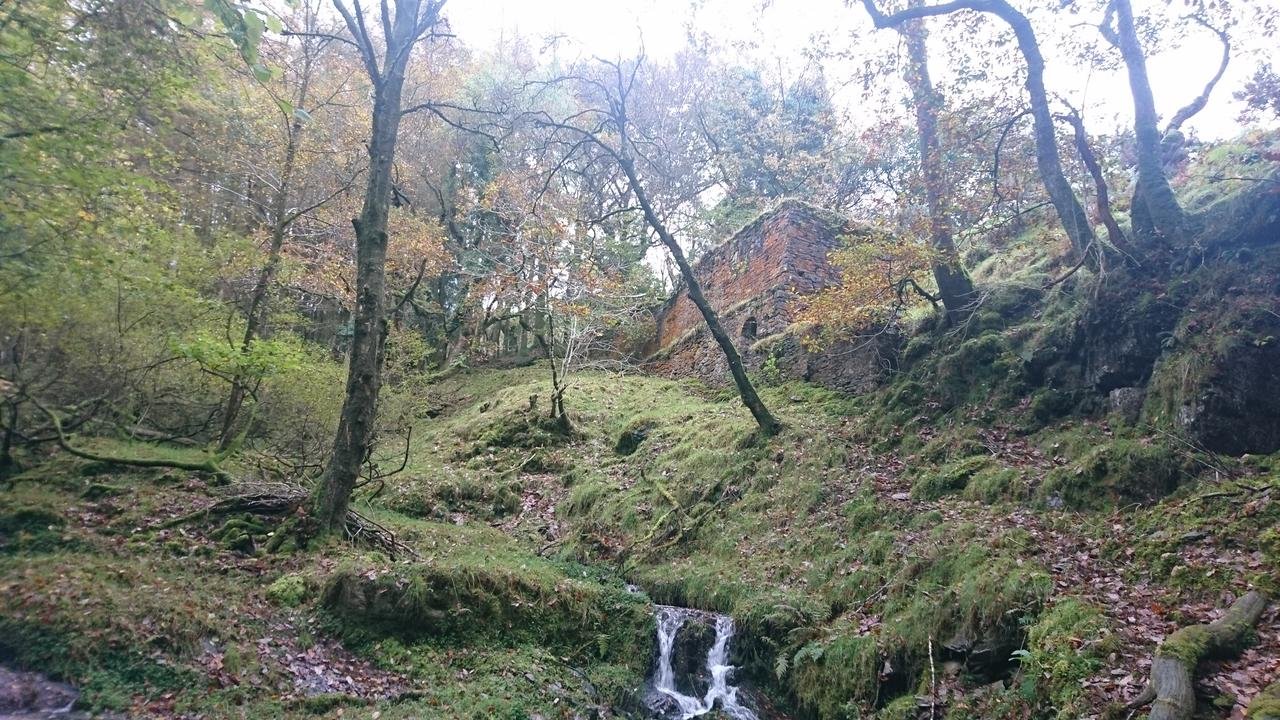 More old ruins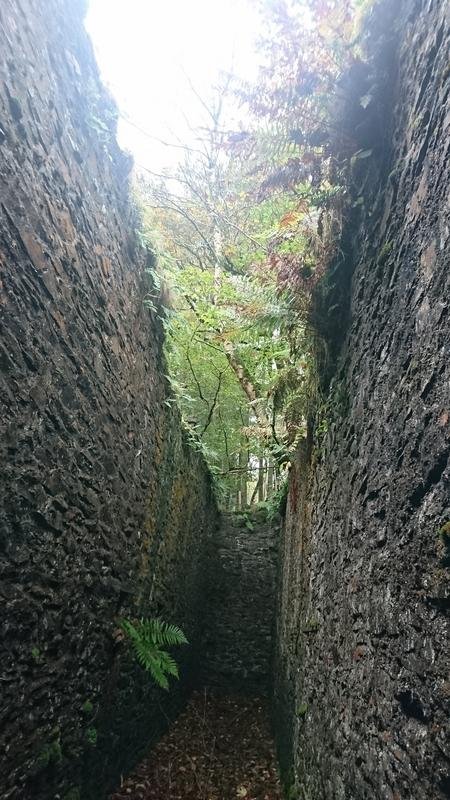 View from inside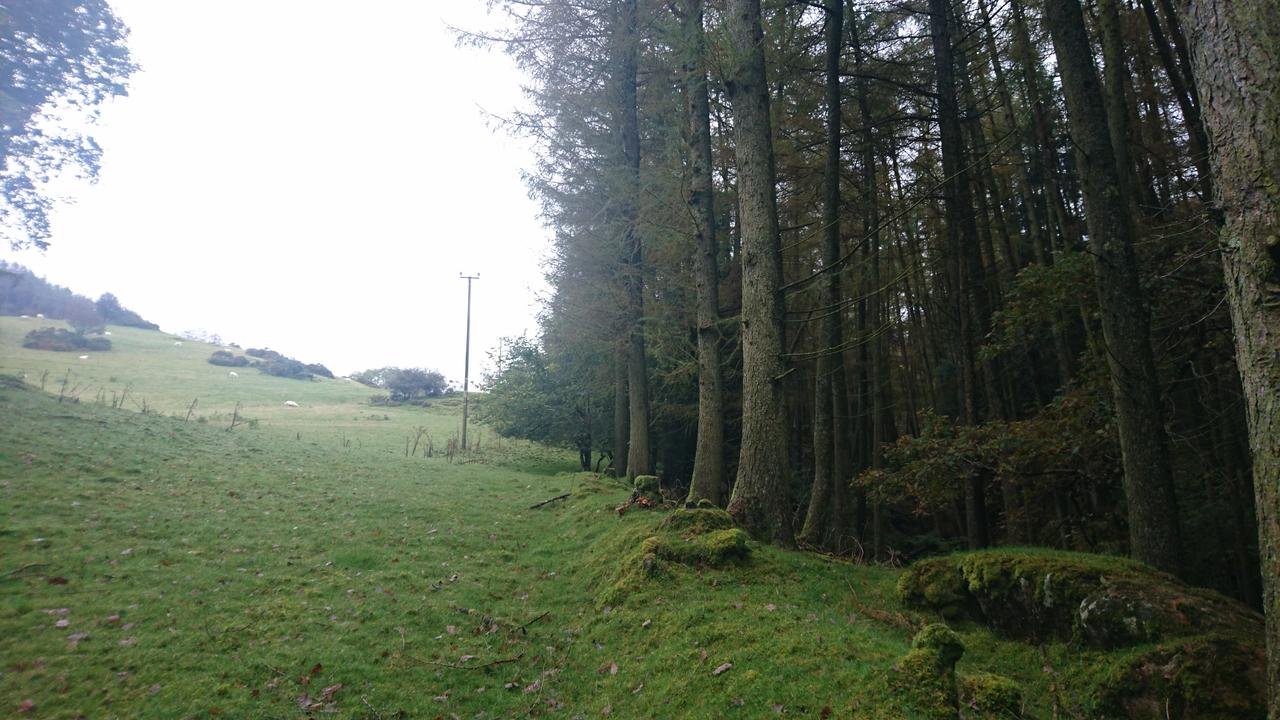 Forest lined field.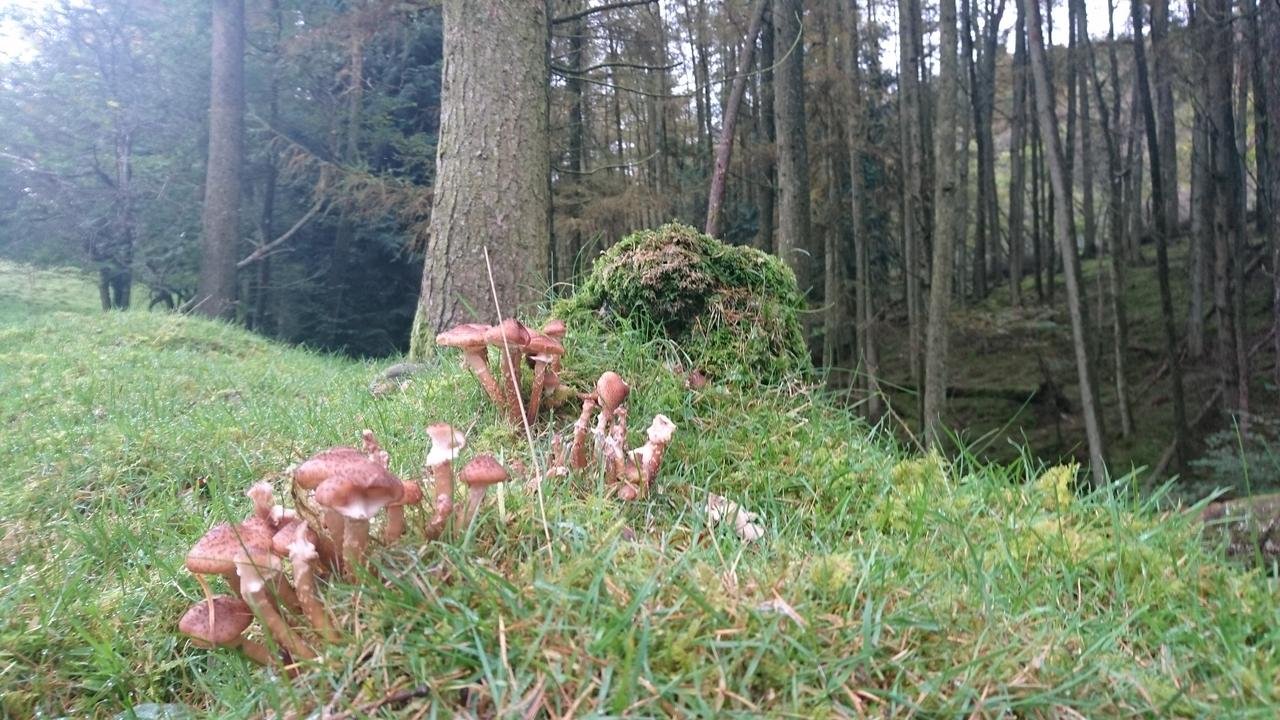 Interesting fungus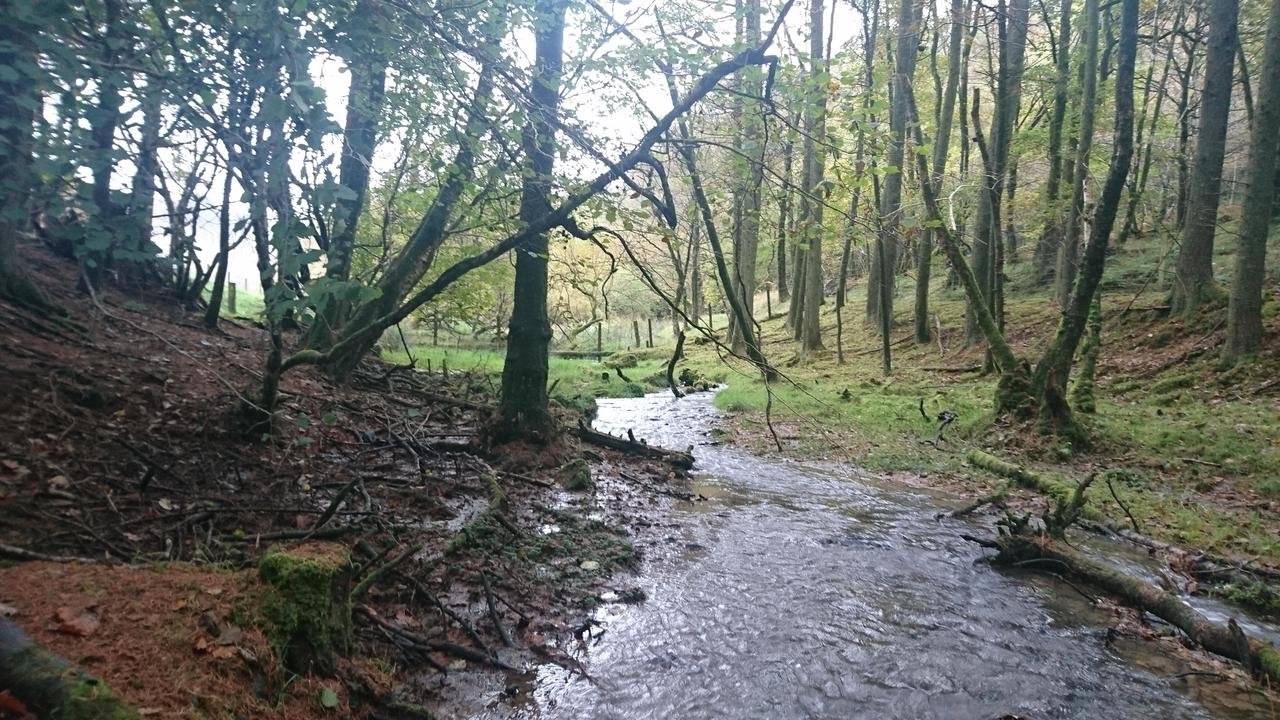 Winding stream.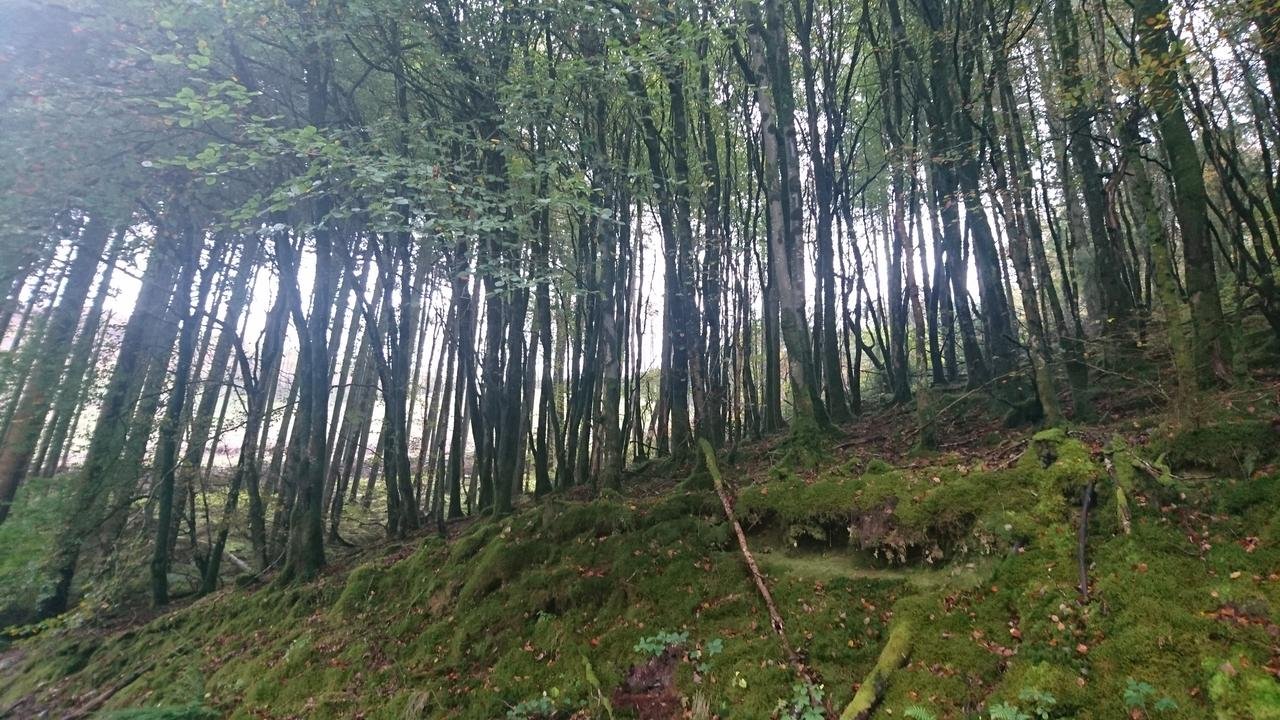 More young trees.

Panoramic shot on the hill. Boyfriend lovely and luminescent so I don't lose him.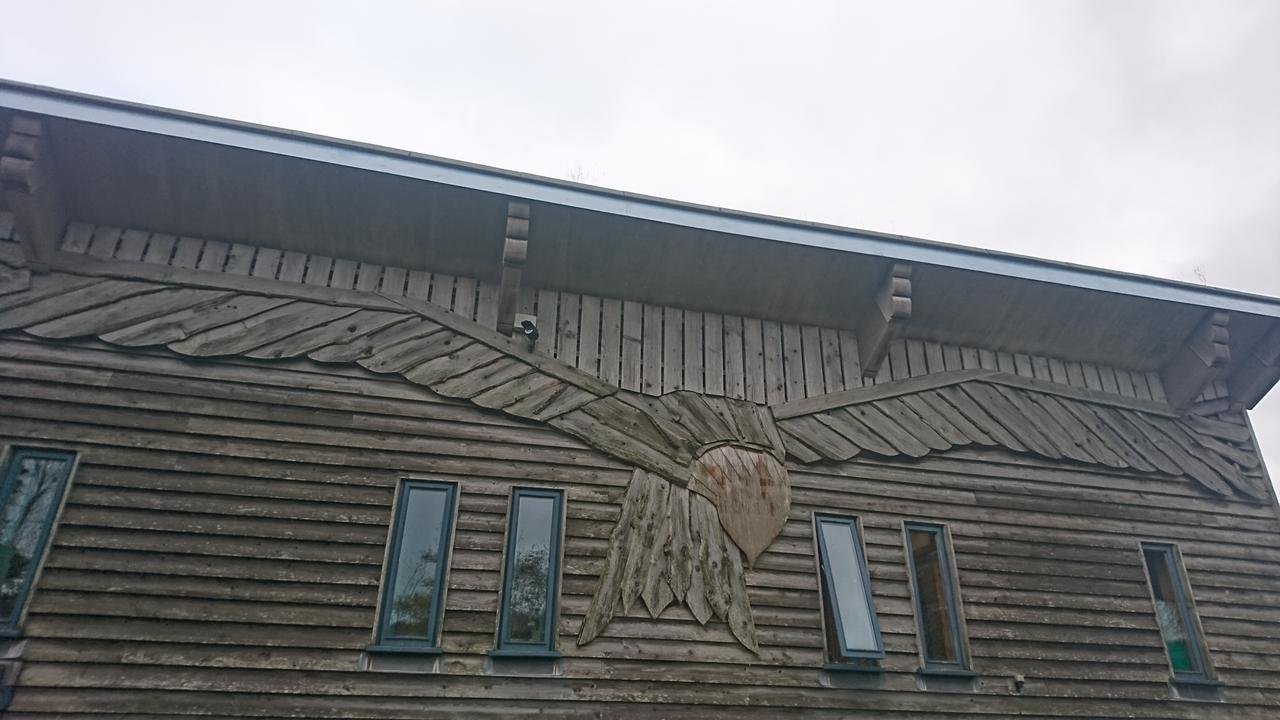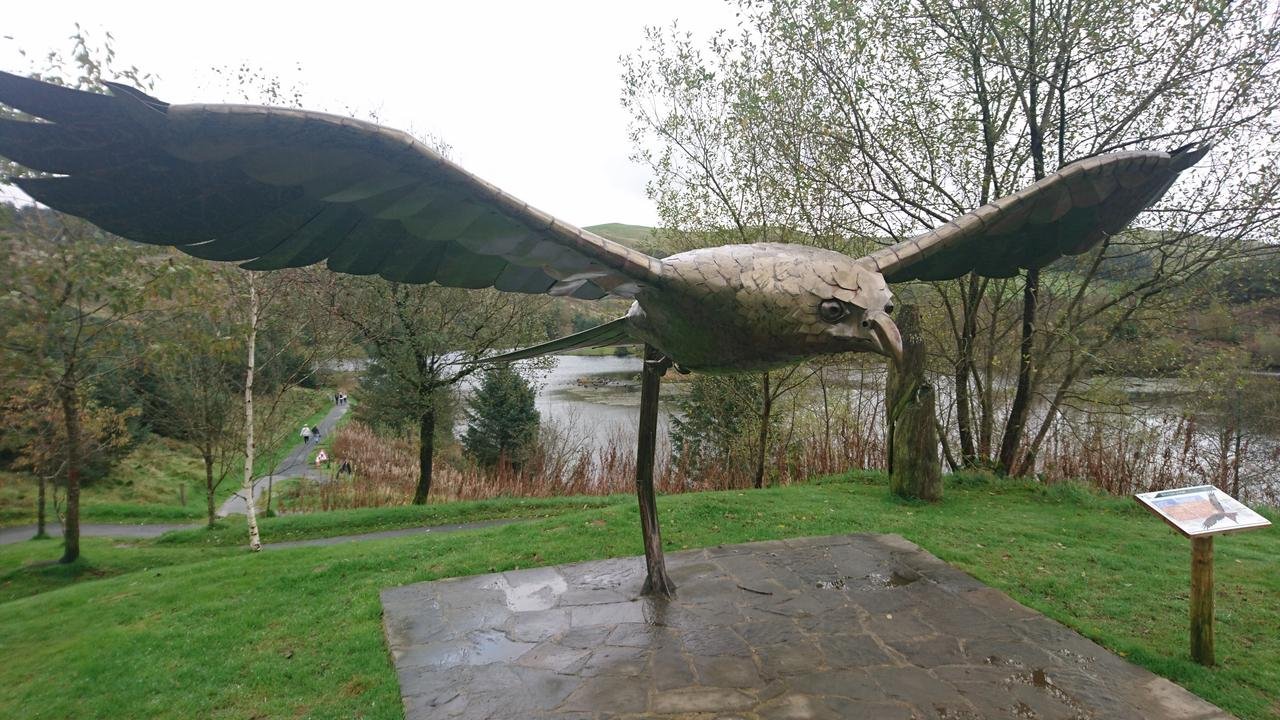 We made it to the Visitor Centre!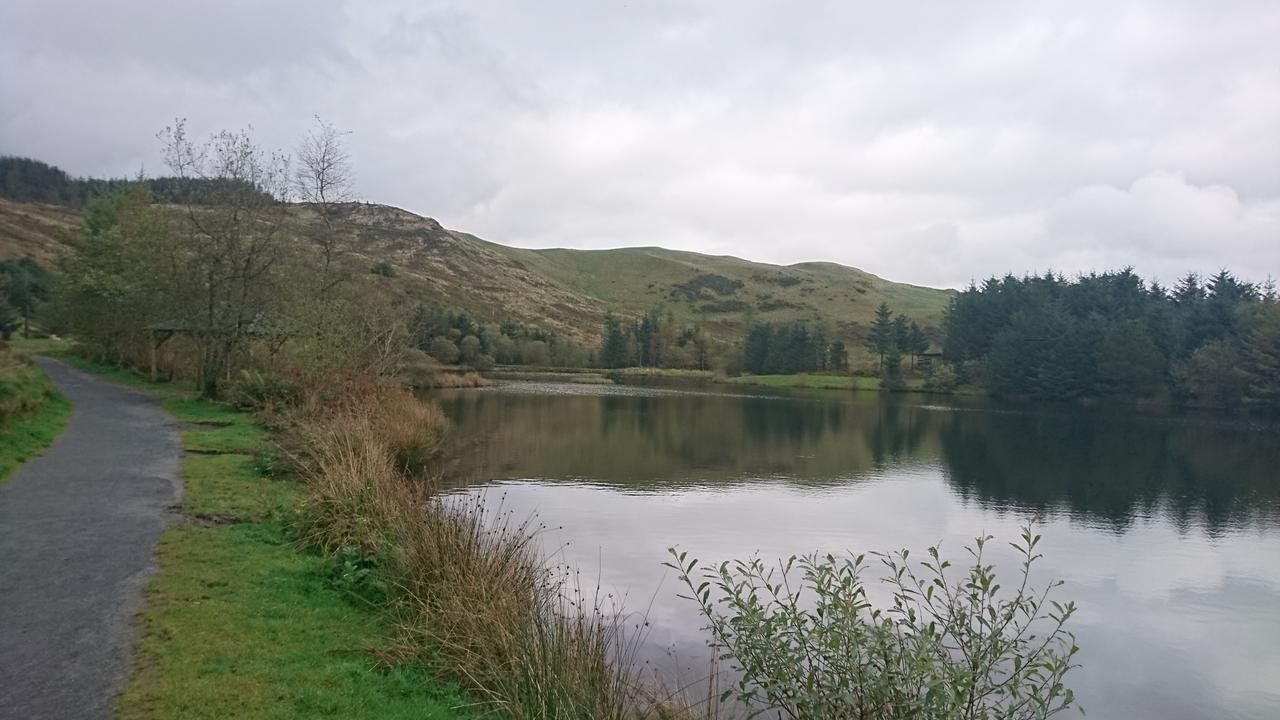 We were early for the feeding so decided to walk around the lake a bit.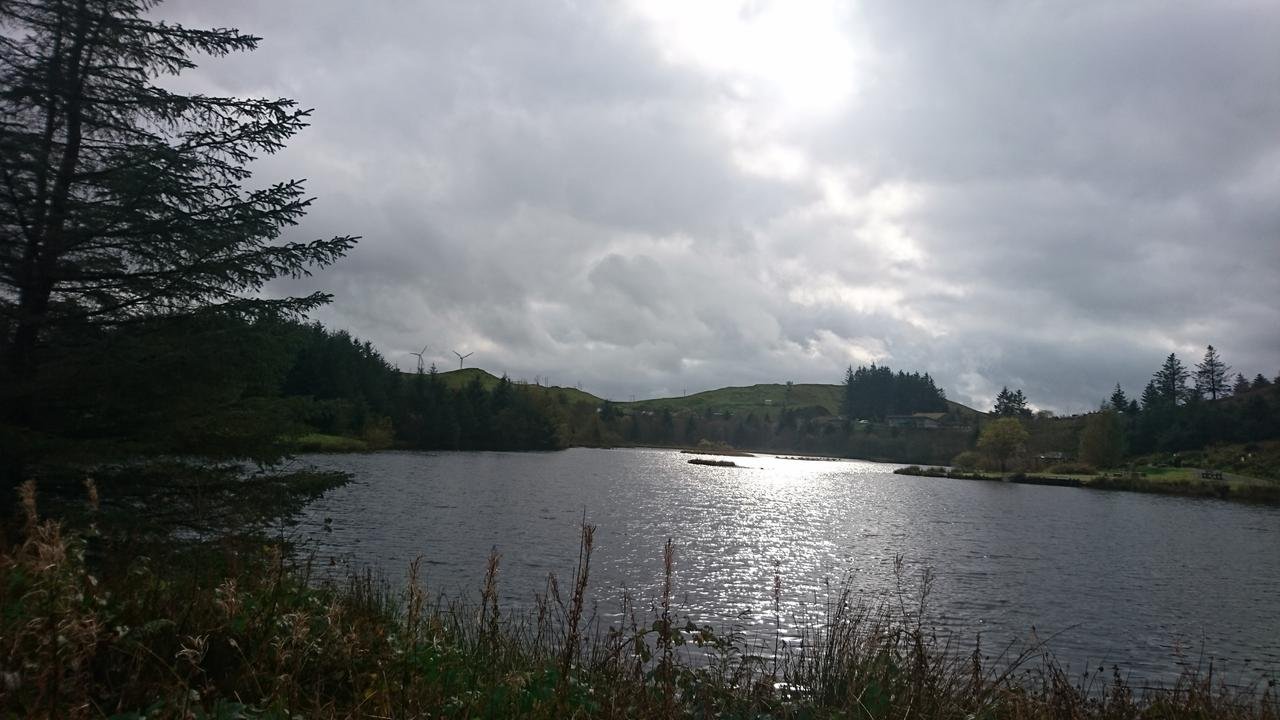 The sun almost came out too!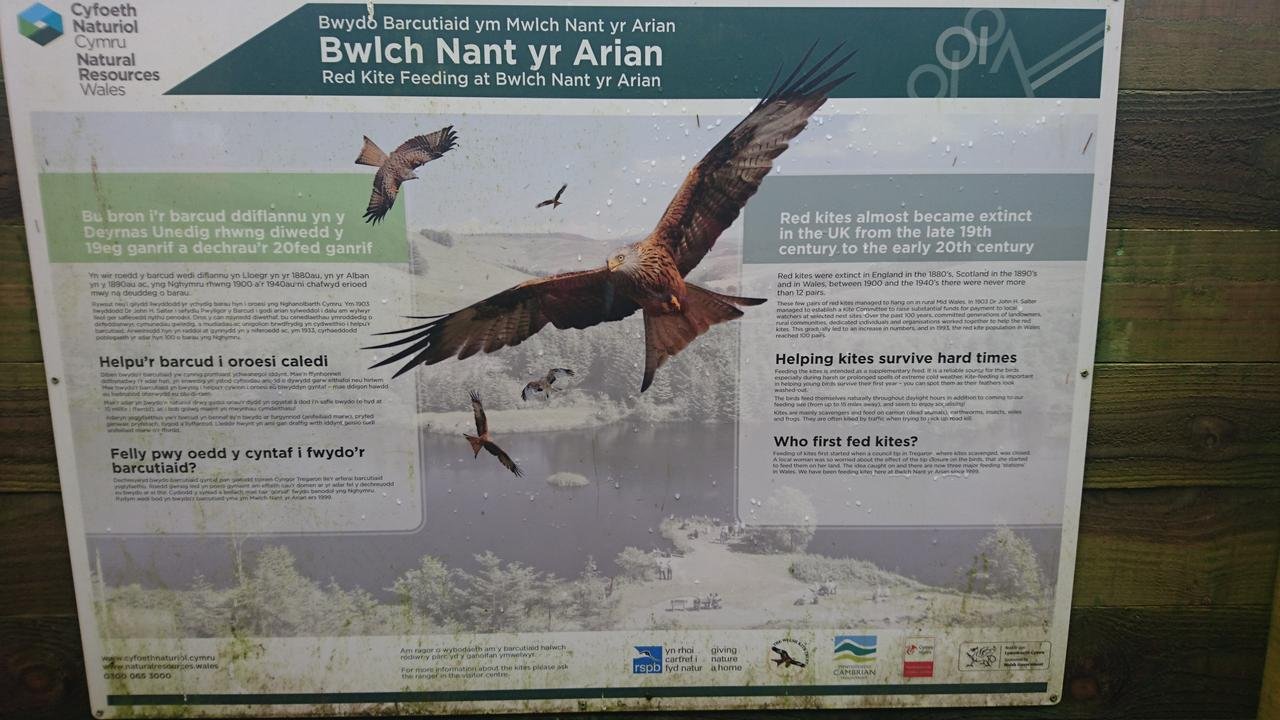 We found a hide for watching the kite feeding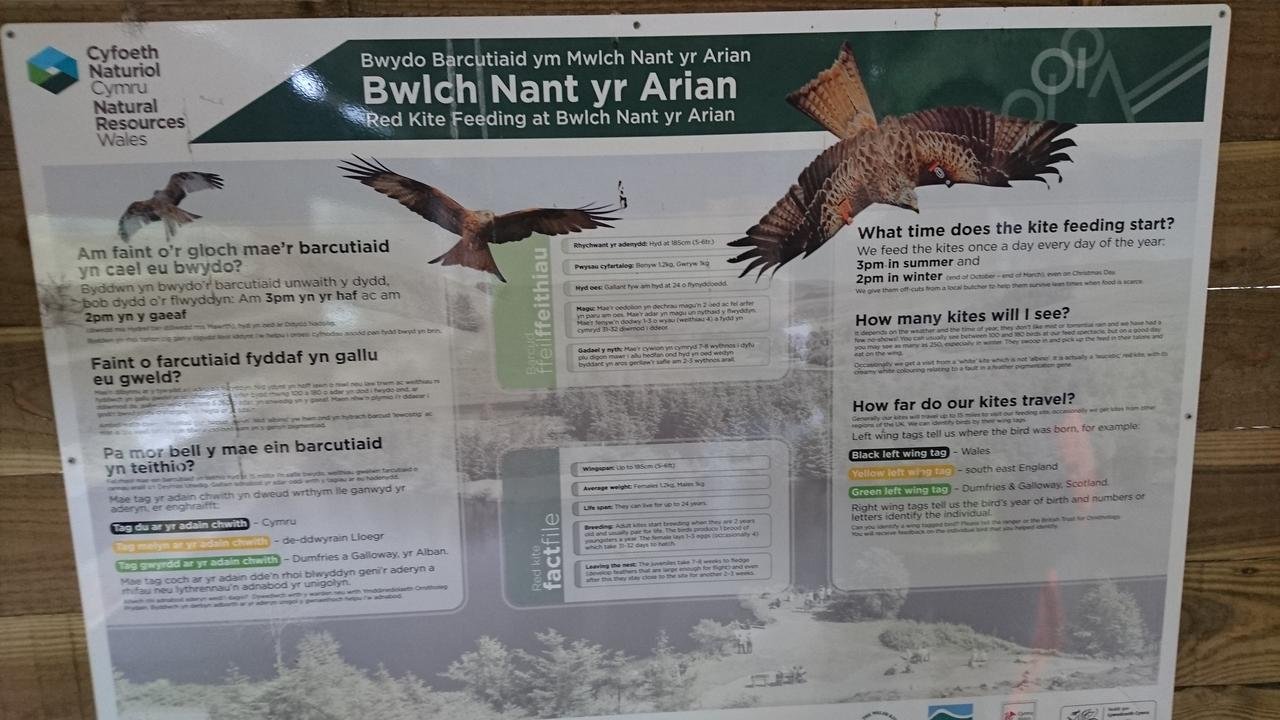 The signs mentioned there could be a lot but we were still not expecting to see so many.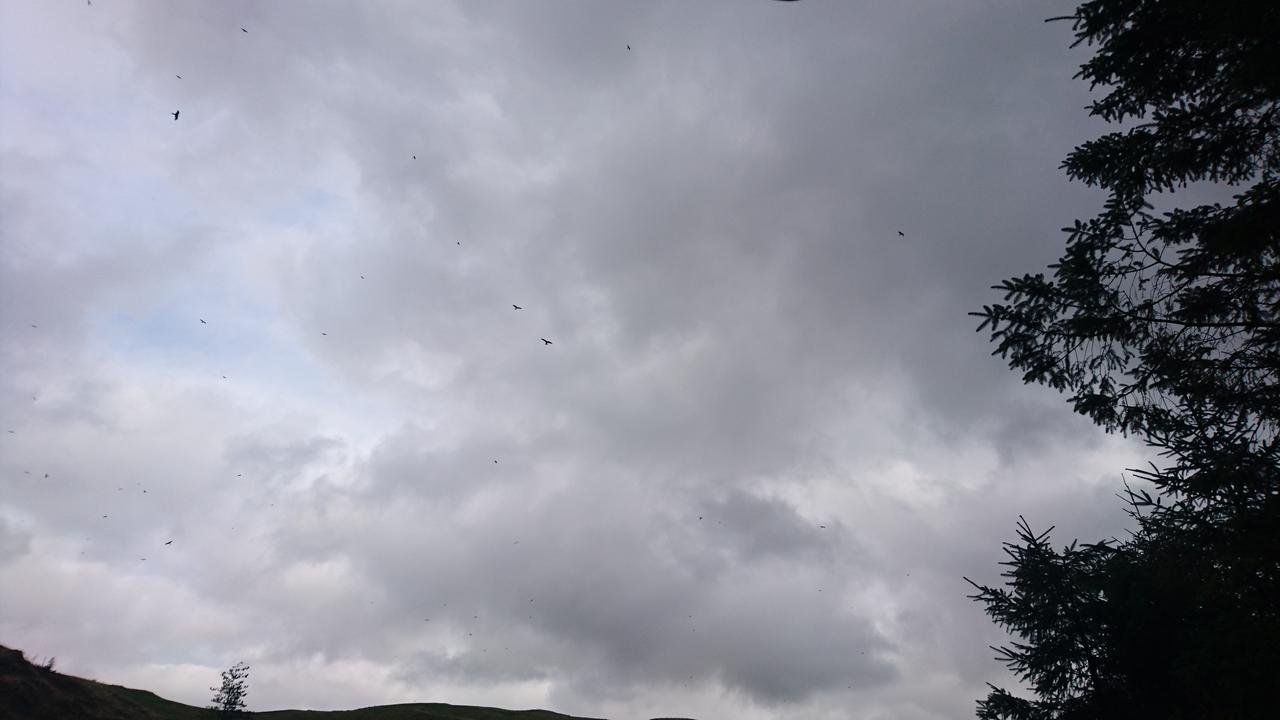 As we waited we saw more and more kites come in for miles around, circling the site.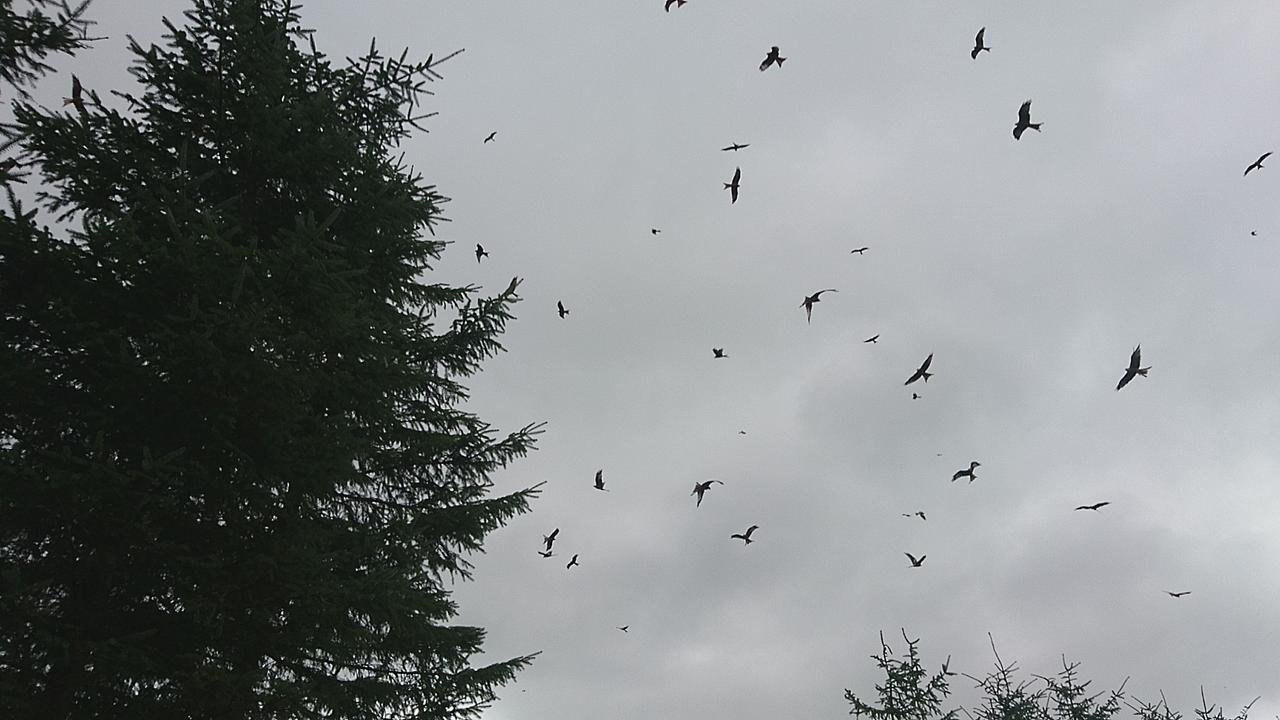 As soon as the feeding began they started swooping in!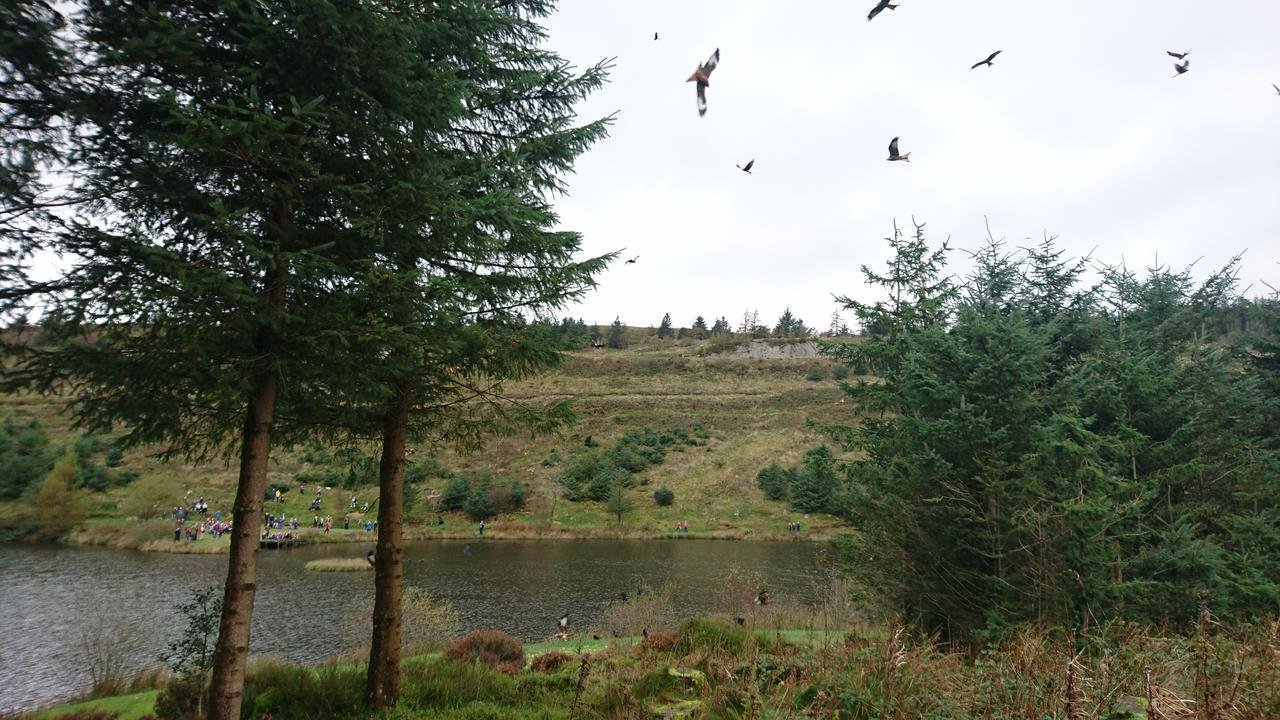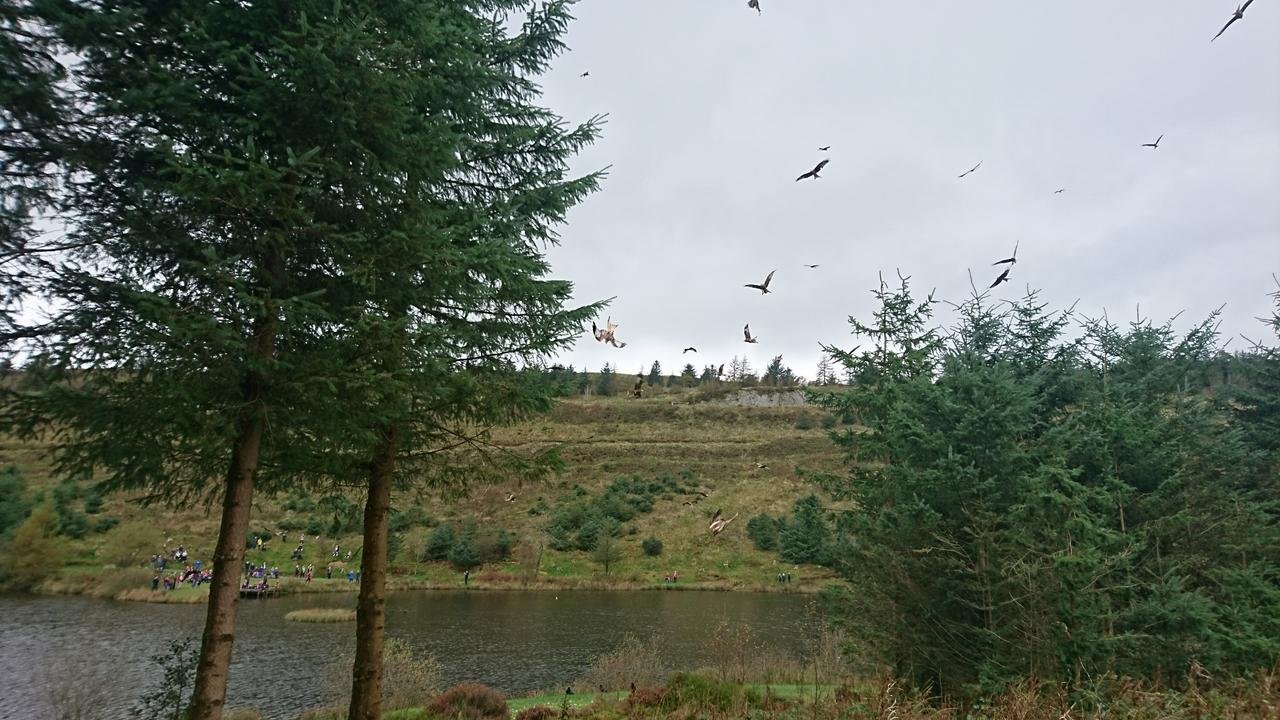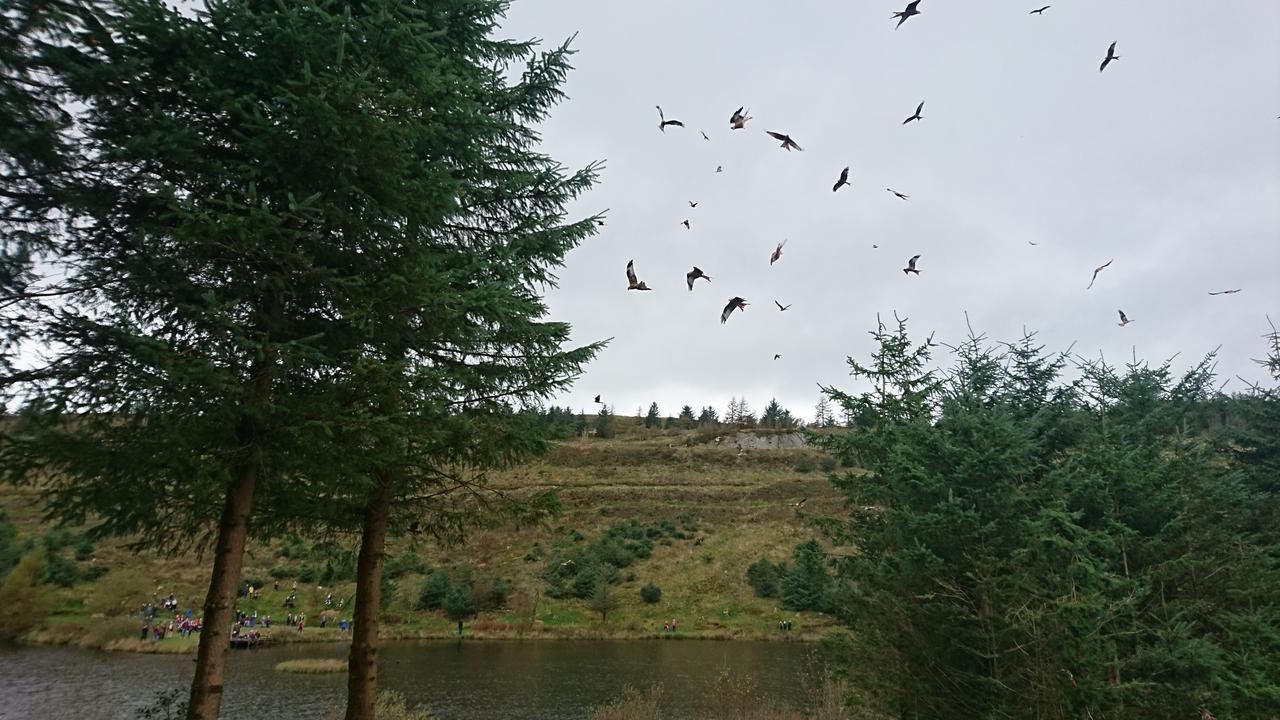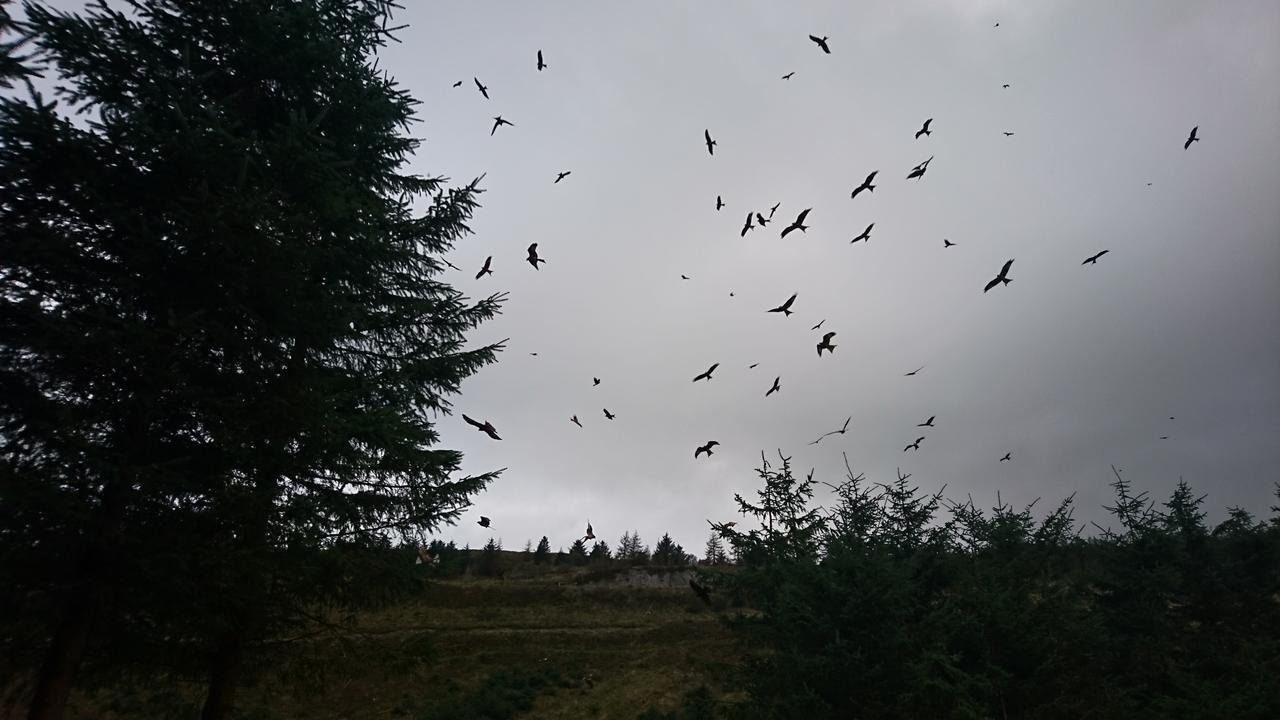 Its hard to see what's happening in these much but I did manage to get some video footage of them feeding, I will try upload it once I am somewhere with wifi.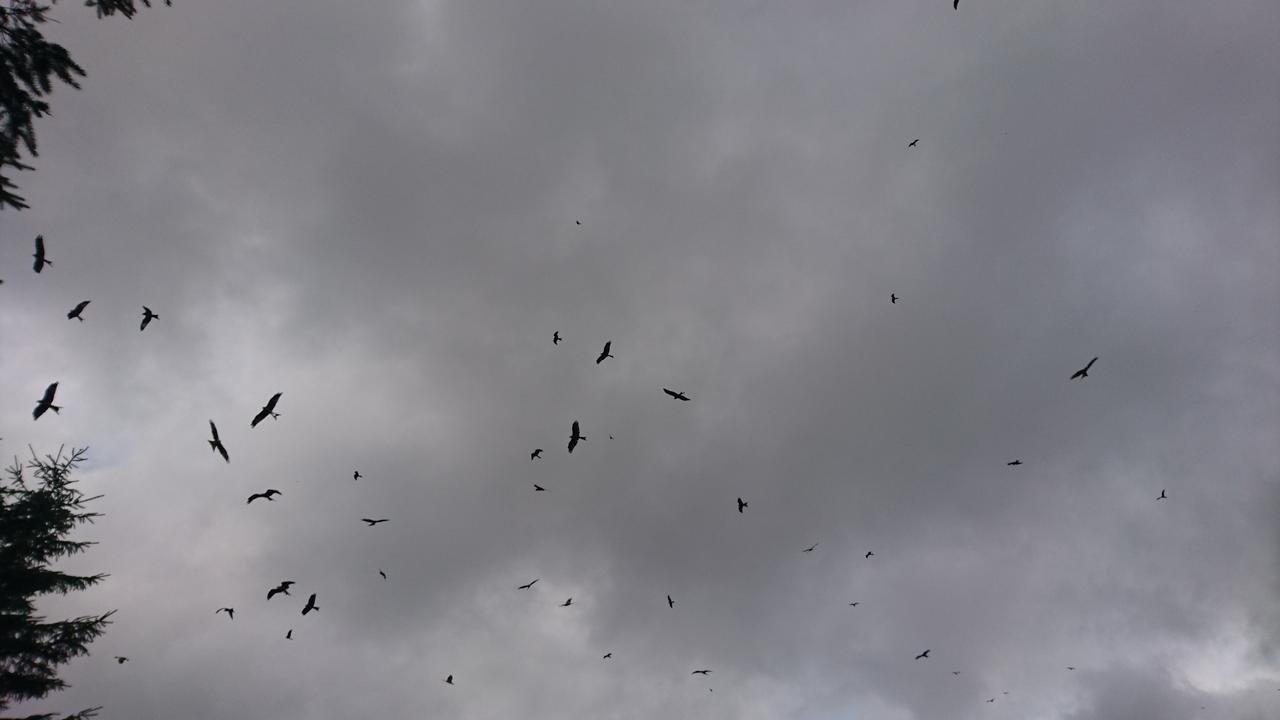 So many kites!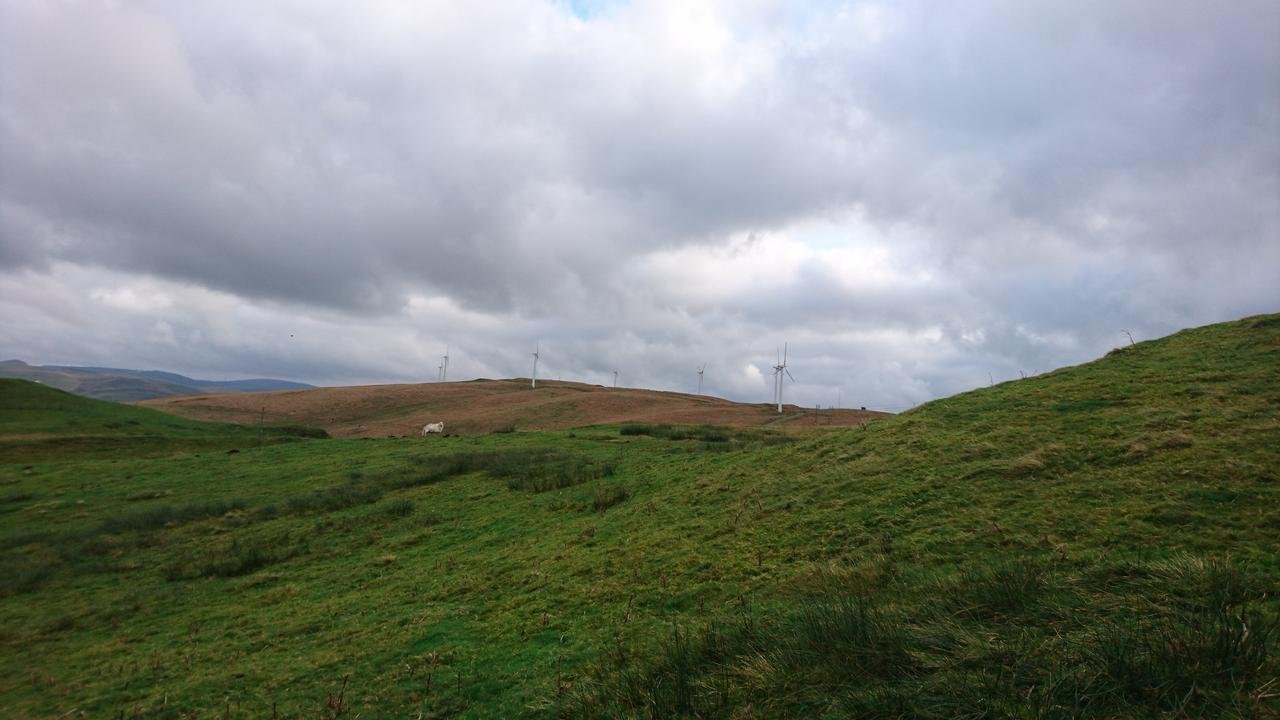 We had planned to go to Devil's Bridge so we were walking in that direction for a bit after the feeding.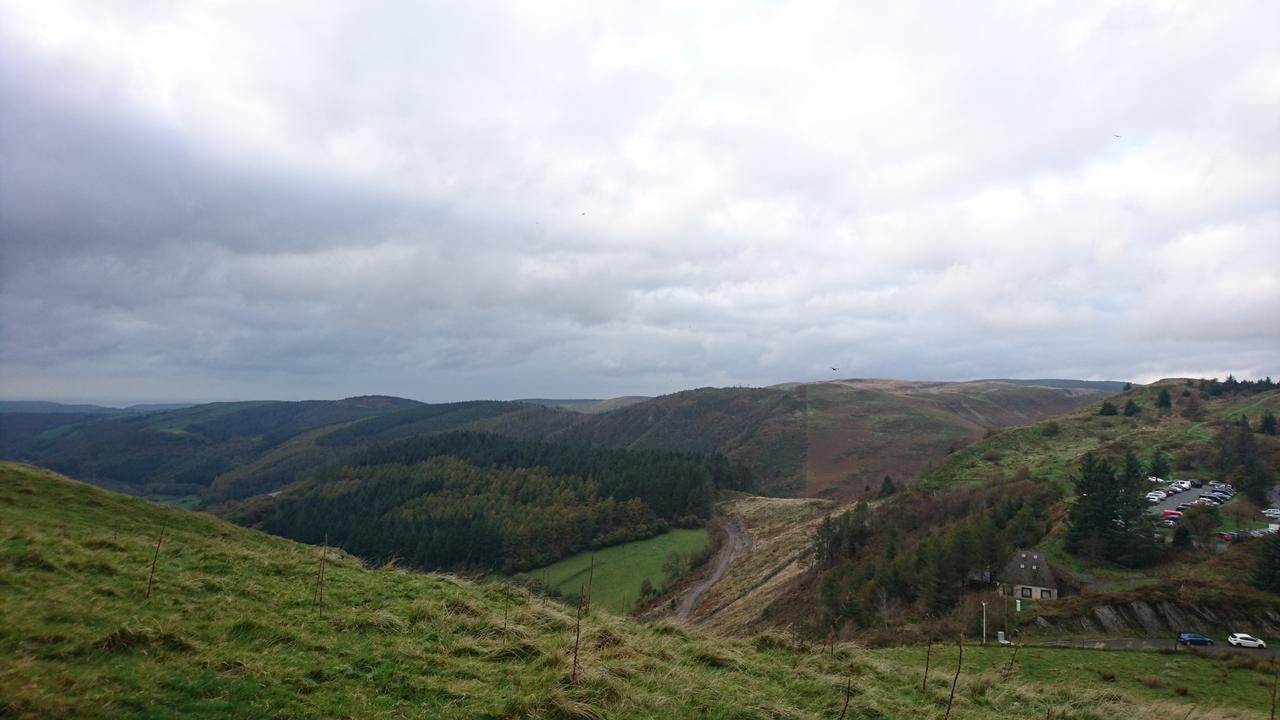 Stopped intermittently to take in the glorious green views.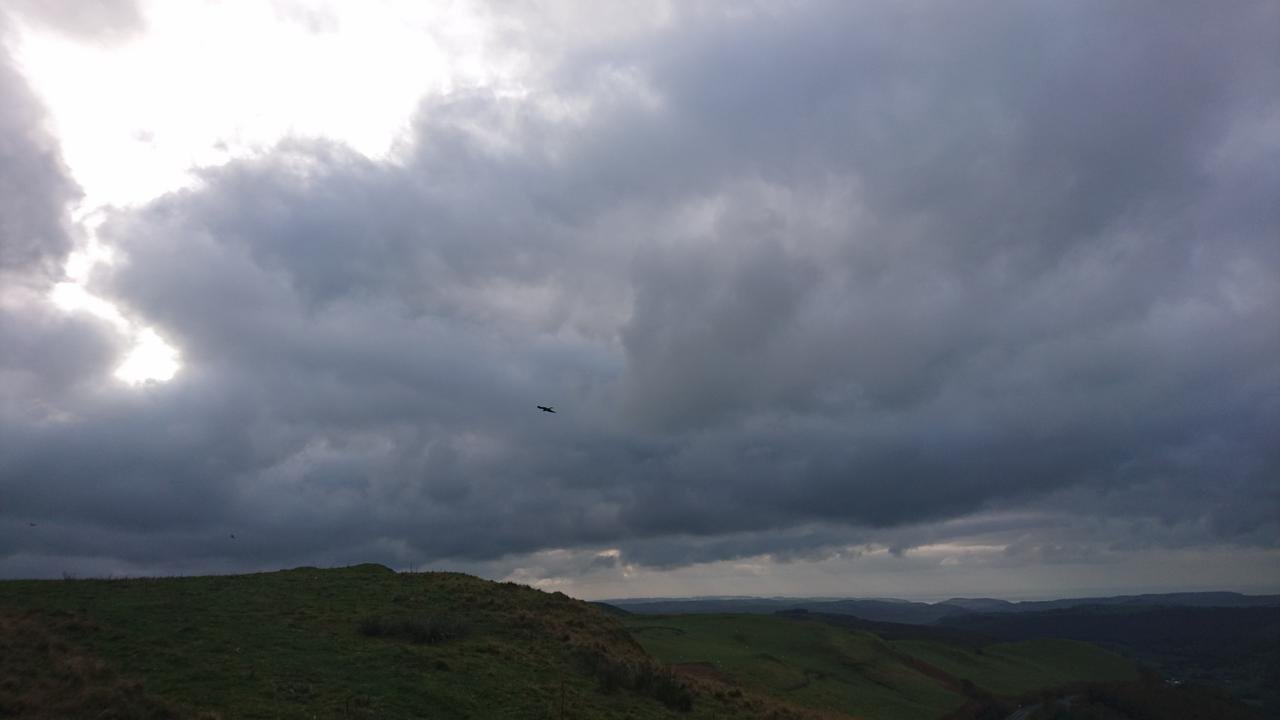 The kites were still circling around for hours after. Probably looking for rabbit desert in the fields...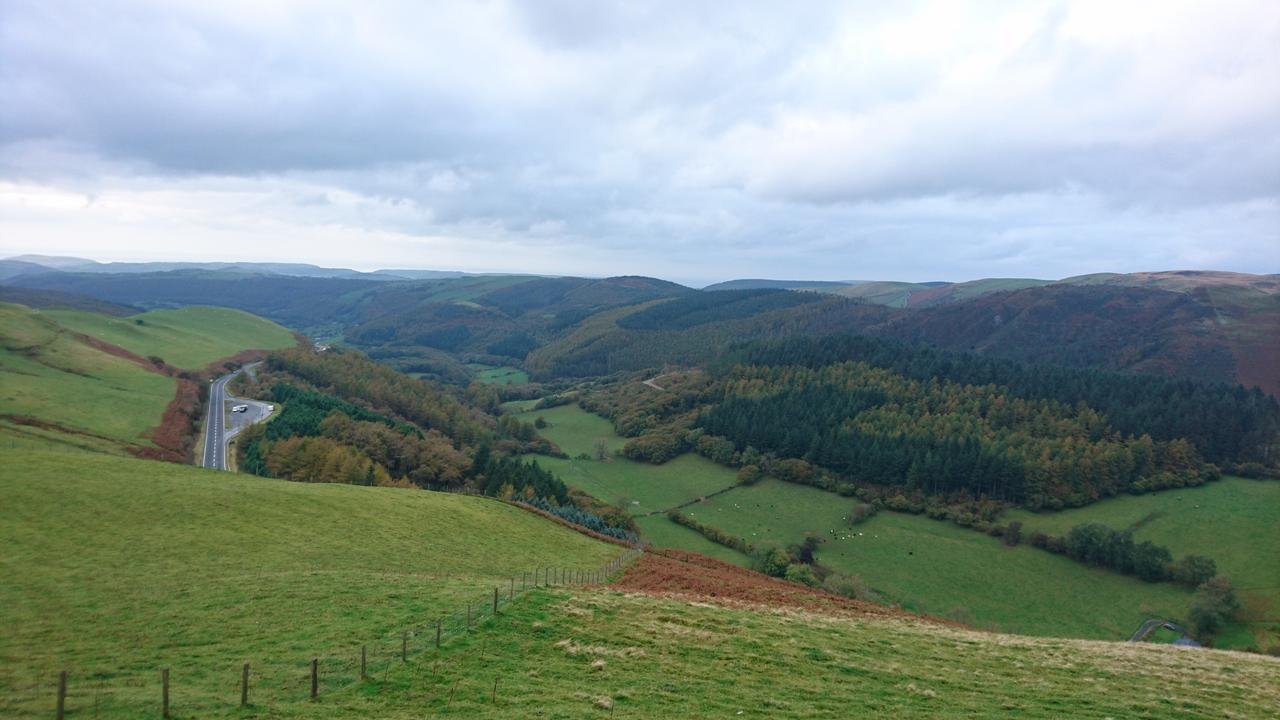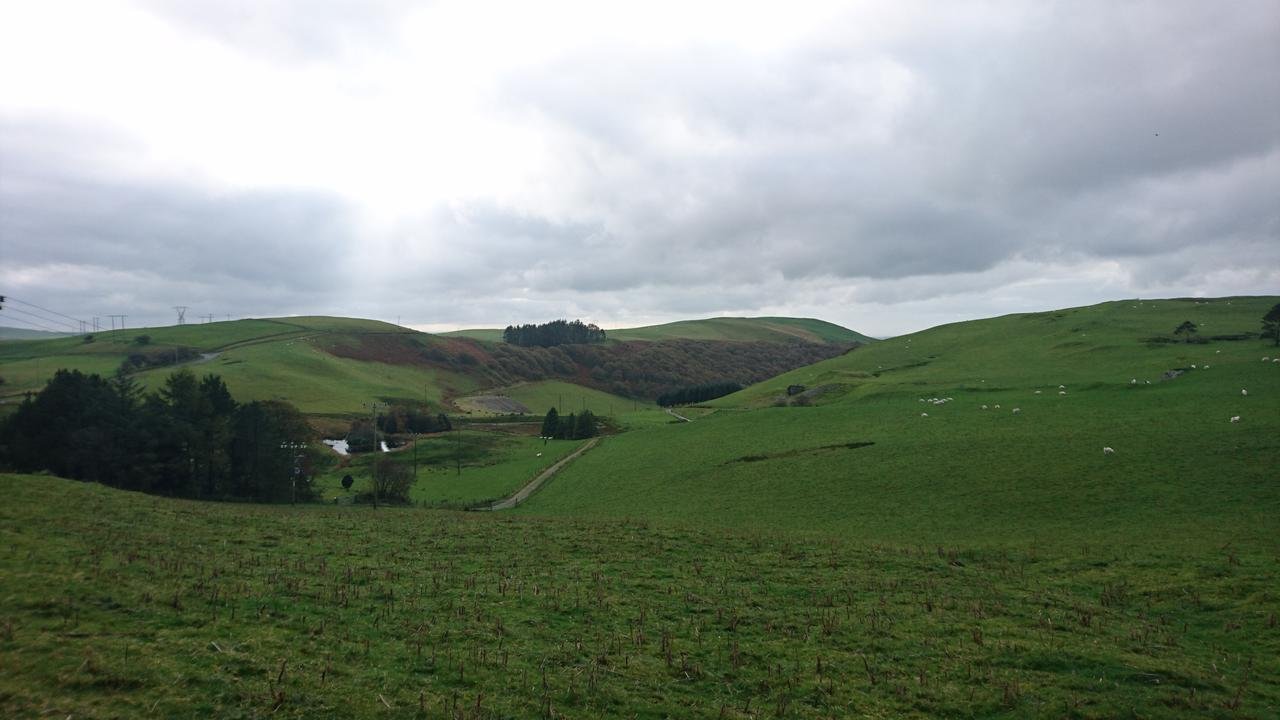 More lovely views.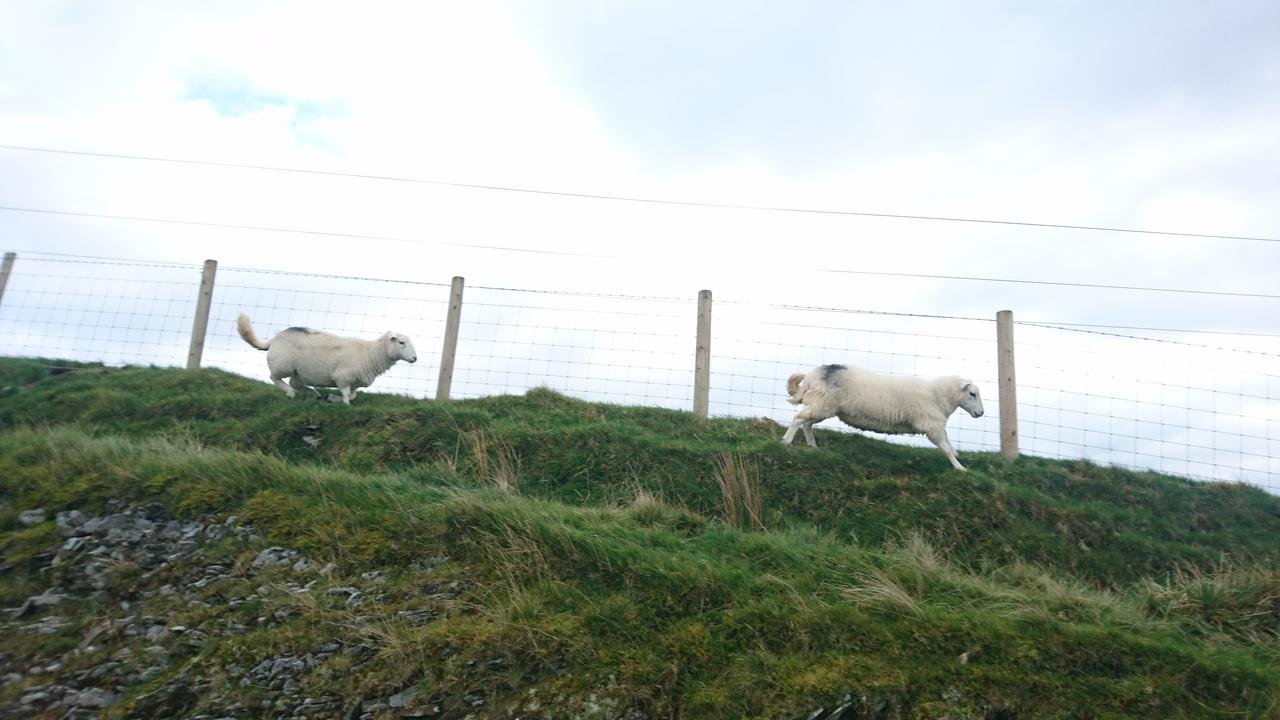 Action shot of some escaped sheep we disturbed. This is around about the time we decided to turn back and head home before the sun set.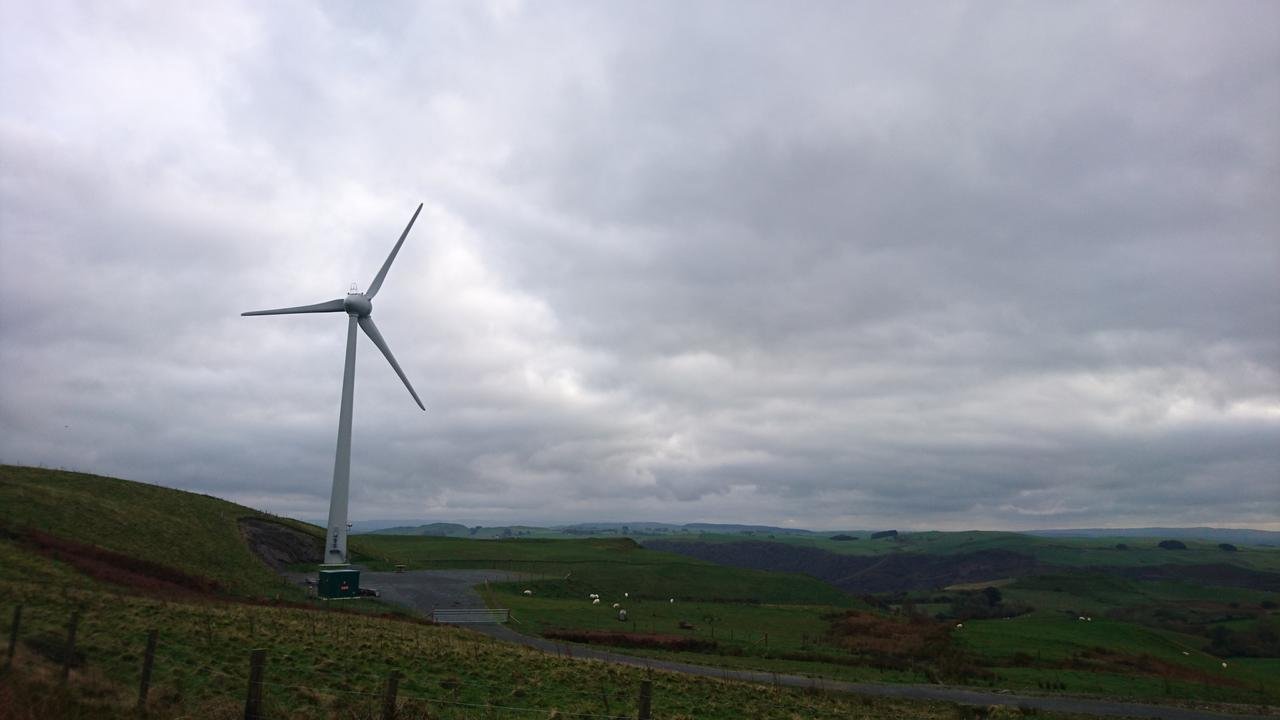 Windmills that look a lot bigger when you get close to them.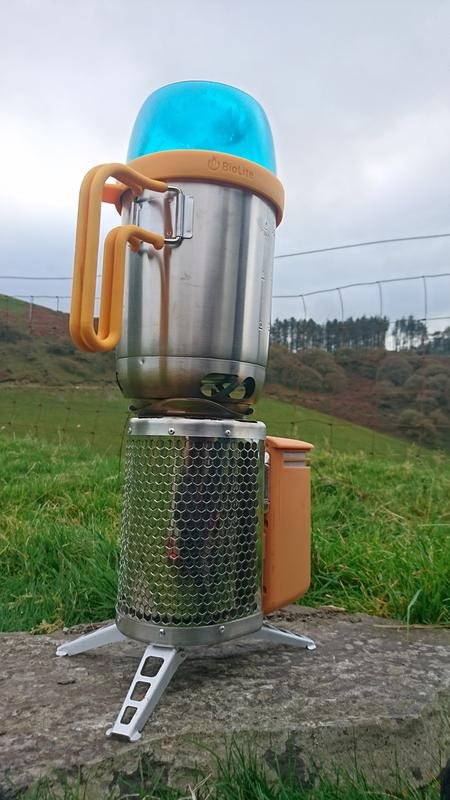 Stopped for a hot chocolate at the side of the track with my Biolite stove and kettle pot.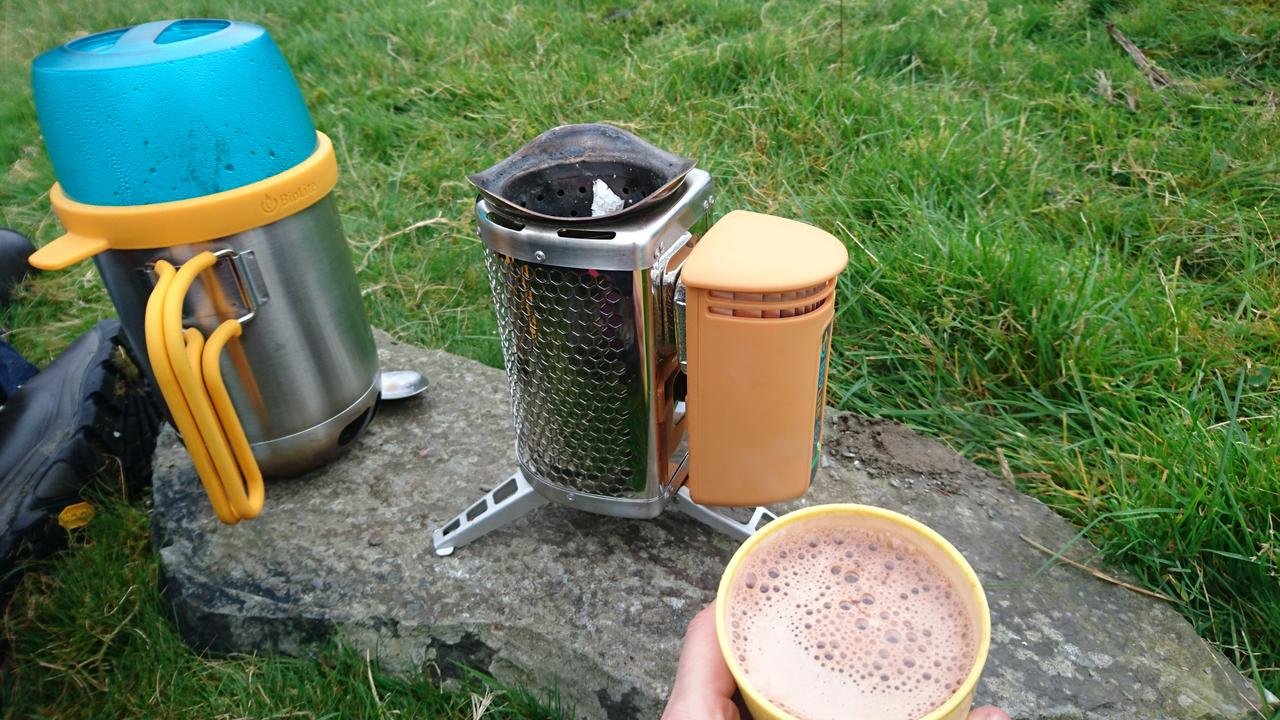 I really recommend these they're great. Your own portable fire, just runs on dry kindling and can charge your electronics too!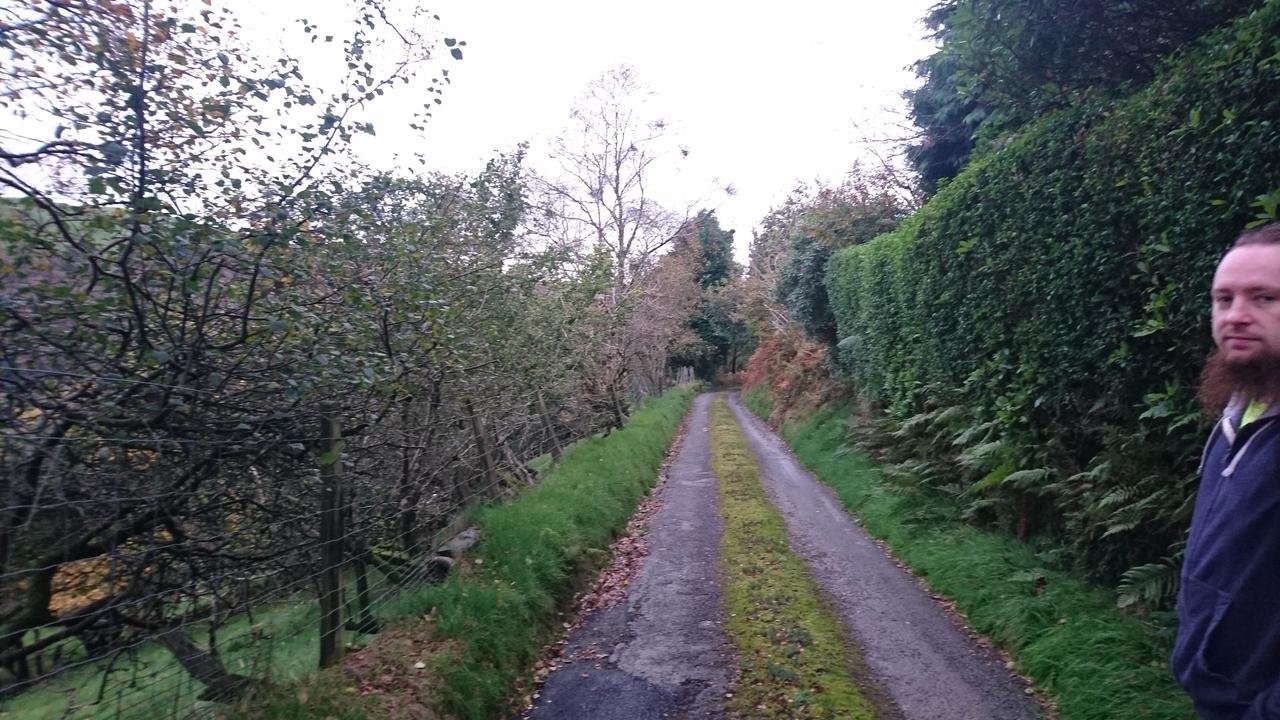 You thought you were out of shot but ha!
I have half your face :)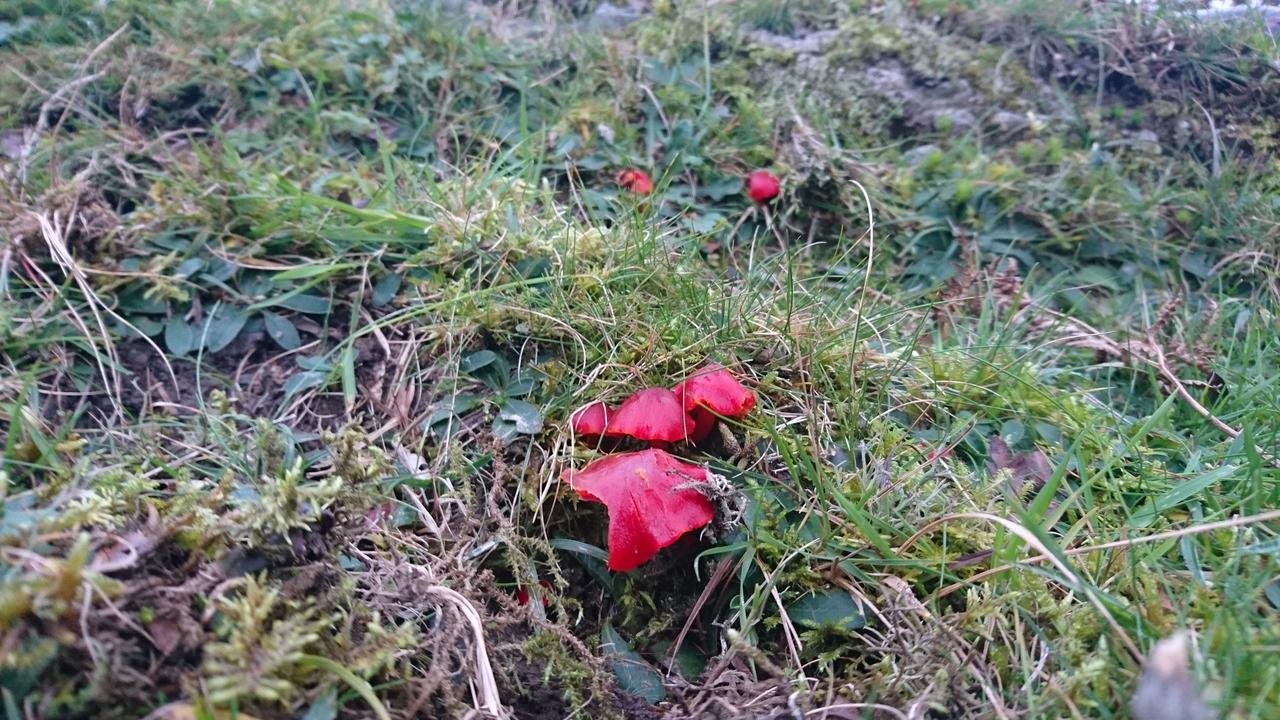 More interesting fungus, blood red variety this time.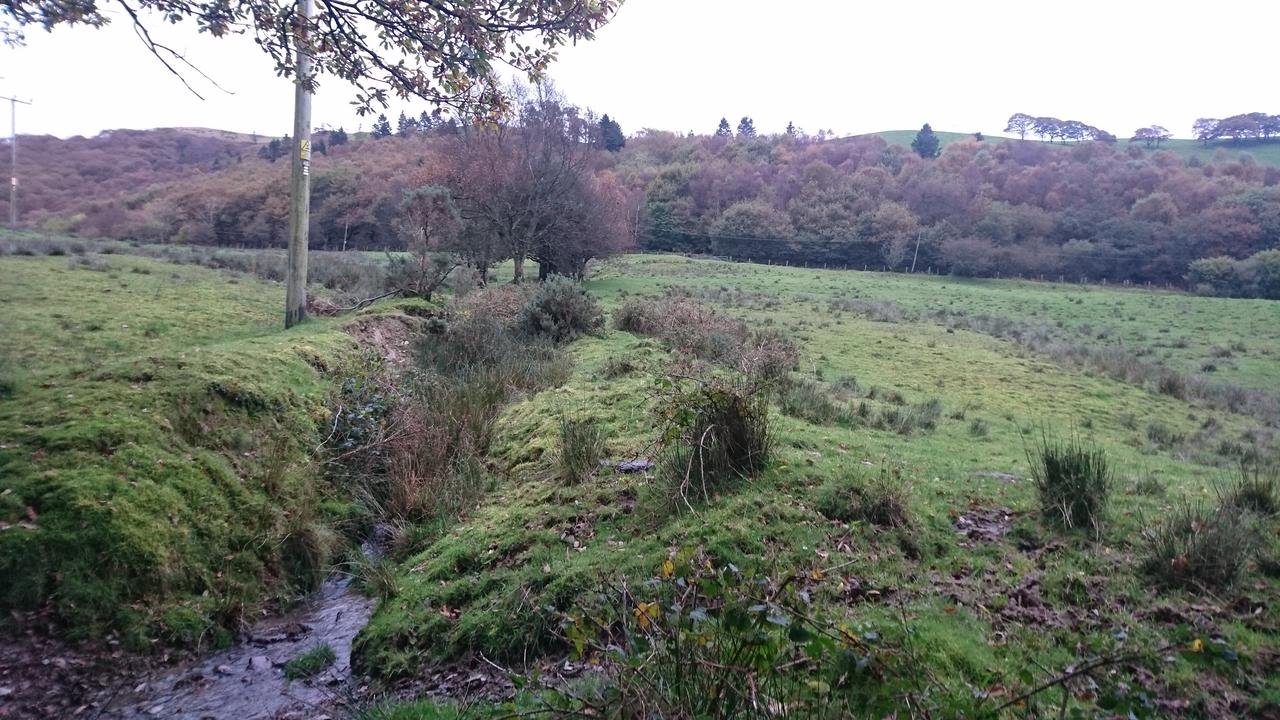 After crossing a few very marshy fields...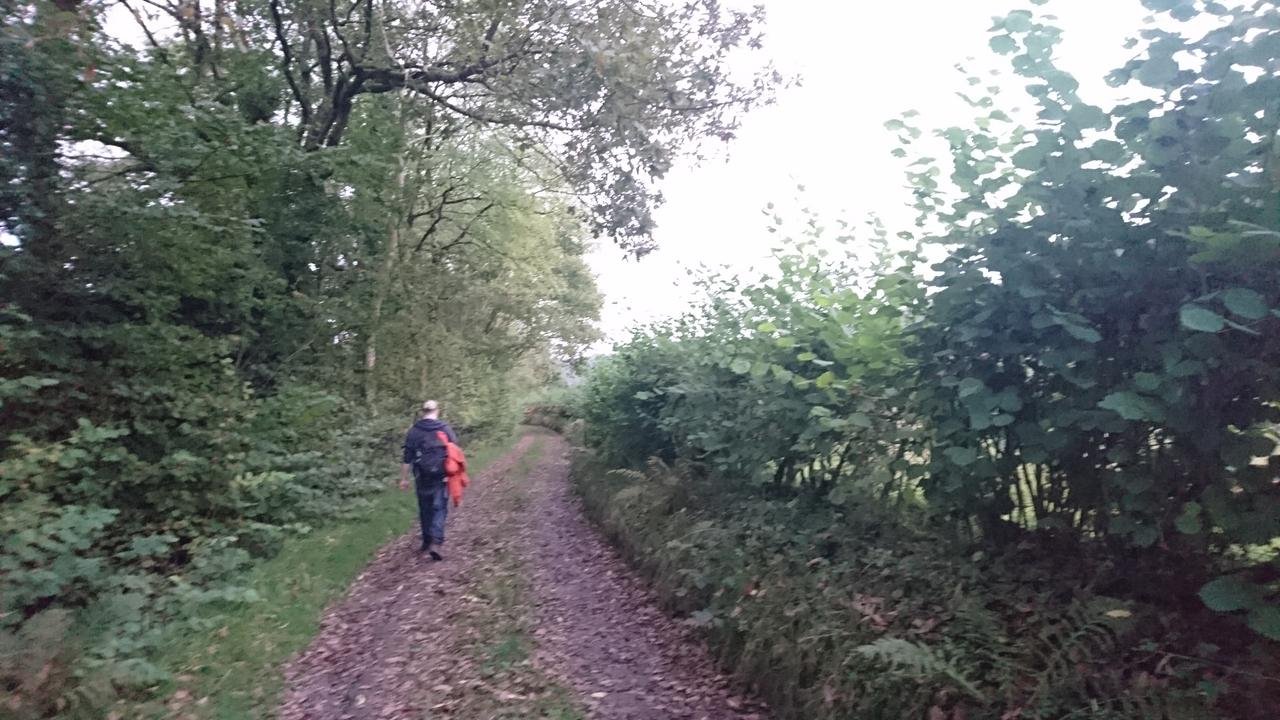 We eventually found our way back to the path home :)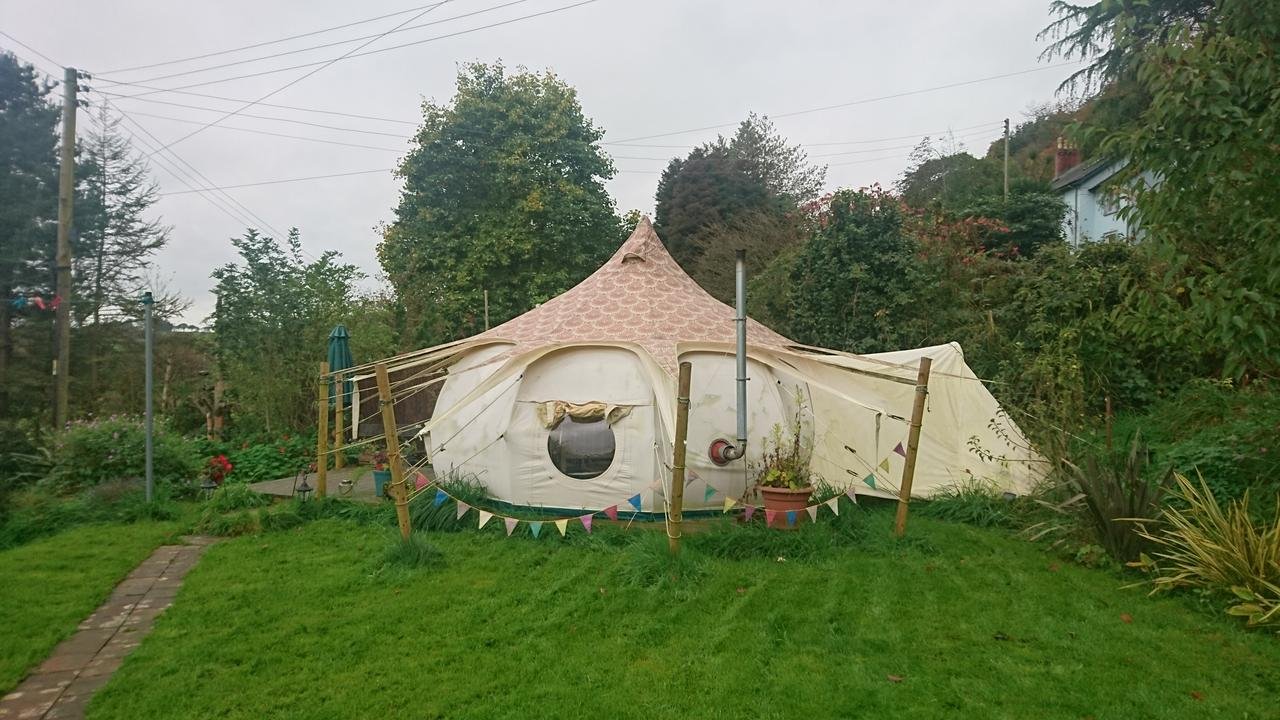 As promised, this is where we're staying, a lovely little tent with private hot tub access woop woop!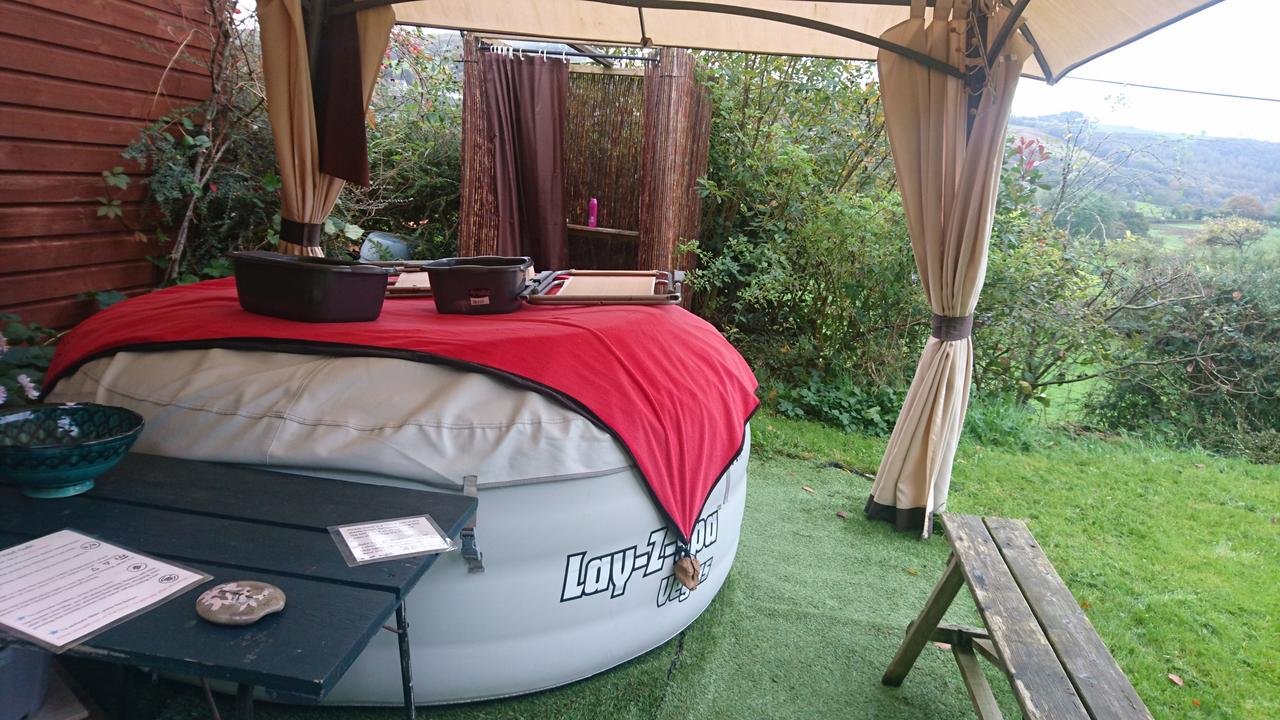 Hot tub and outdoor shower. They're both awesome, but not as awesome as the cosy fire inside the tent!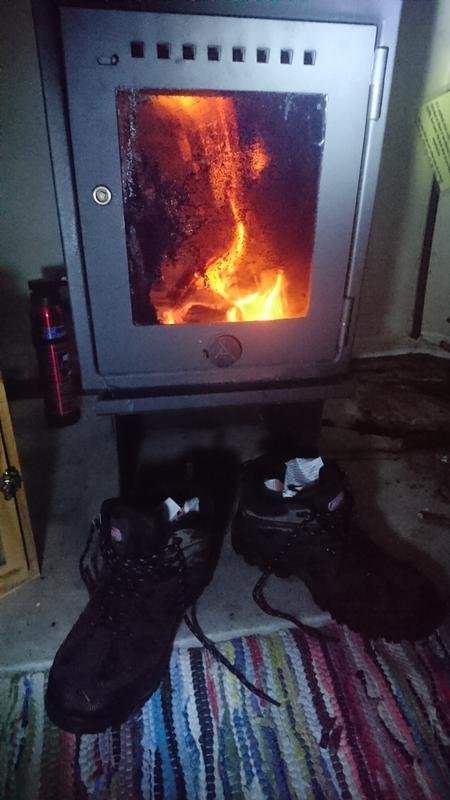 Drying my shoes out never felt so good.
More adventures tomorrow, hopefully we make it to Devil's Bridge this time.
Bye for now!