Heads up: 22MB of photos in this post.
I went to downtown St. Paul on Saturday to participate in the Minnesota March for Science. I brought my camera along to take photos and be a citizen journalist of sorts. I took a few snapshot photos at the 2008 RNC protests, also in St. Paul, but nothing like it for that long.
The march got its start at the St. Paul Cathedral, pictured below, and ended down the street at the Minnesota State Capitol.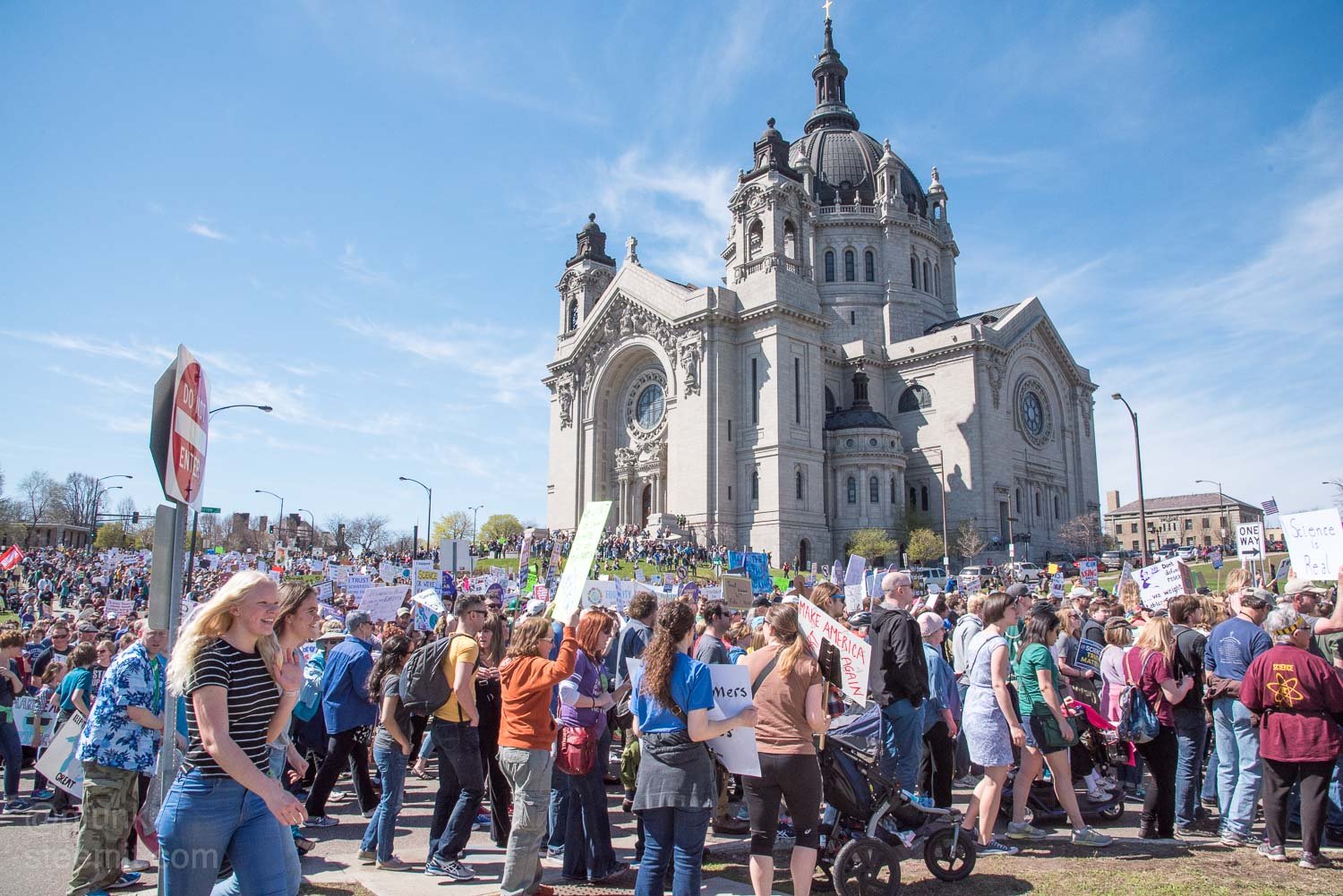 On the way there, one of the youngest marchers.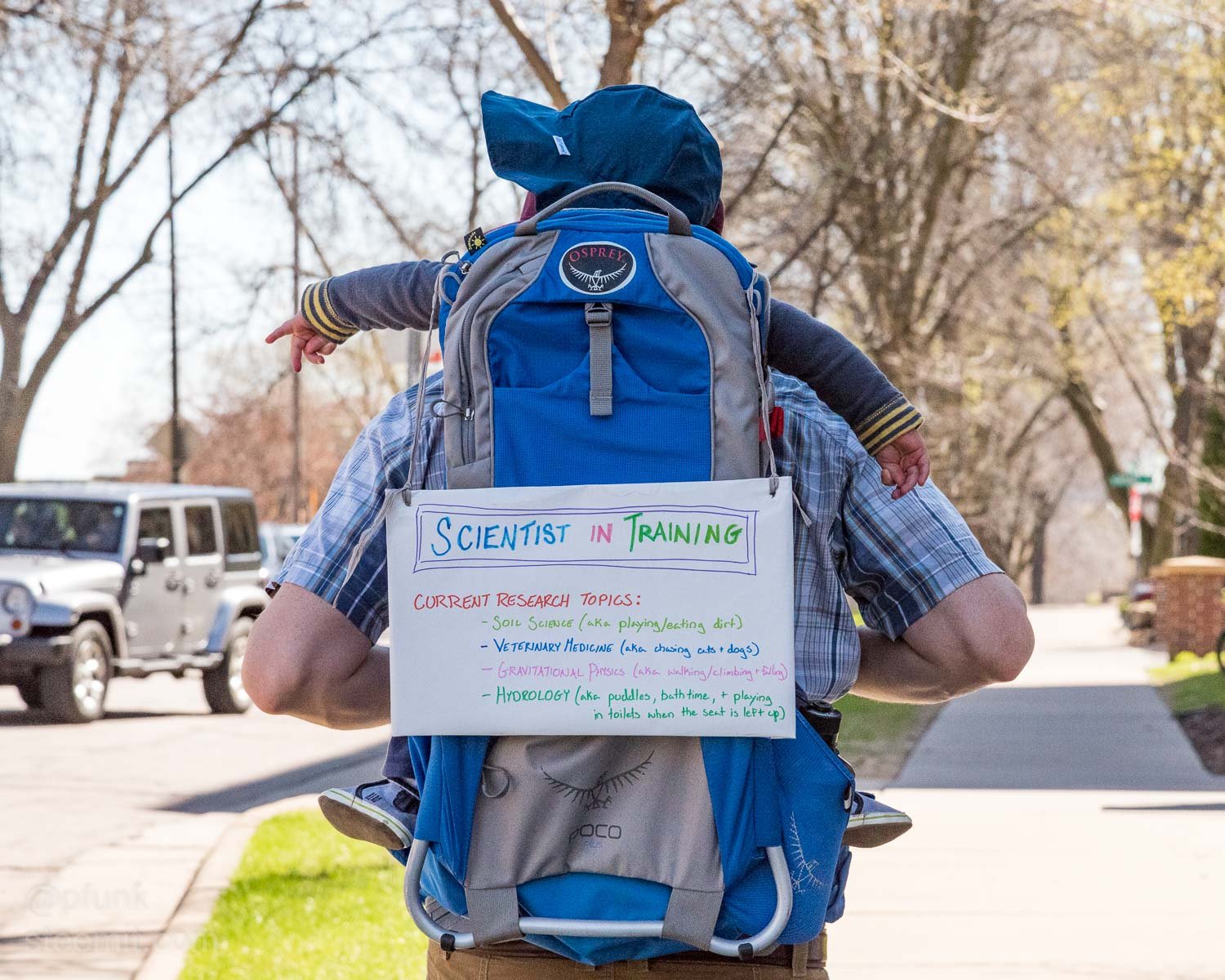 The amount of signs was impressive!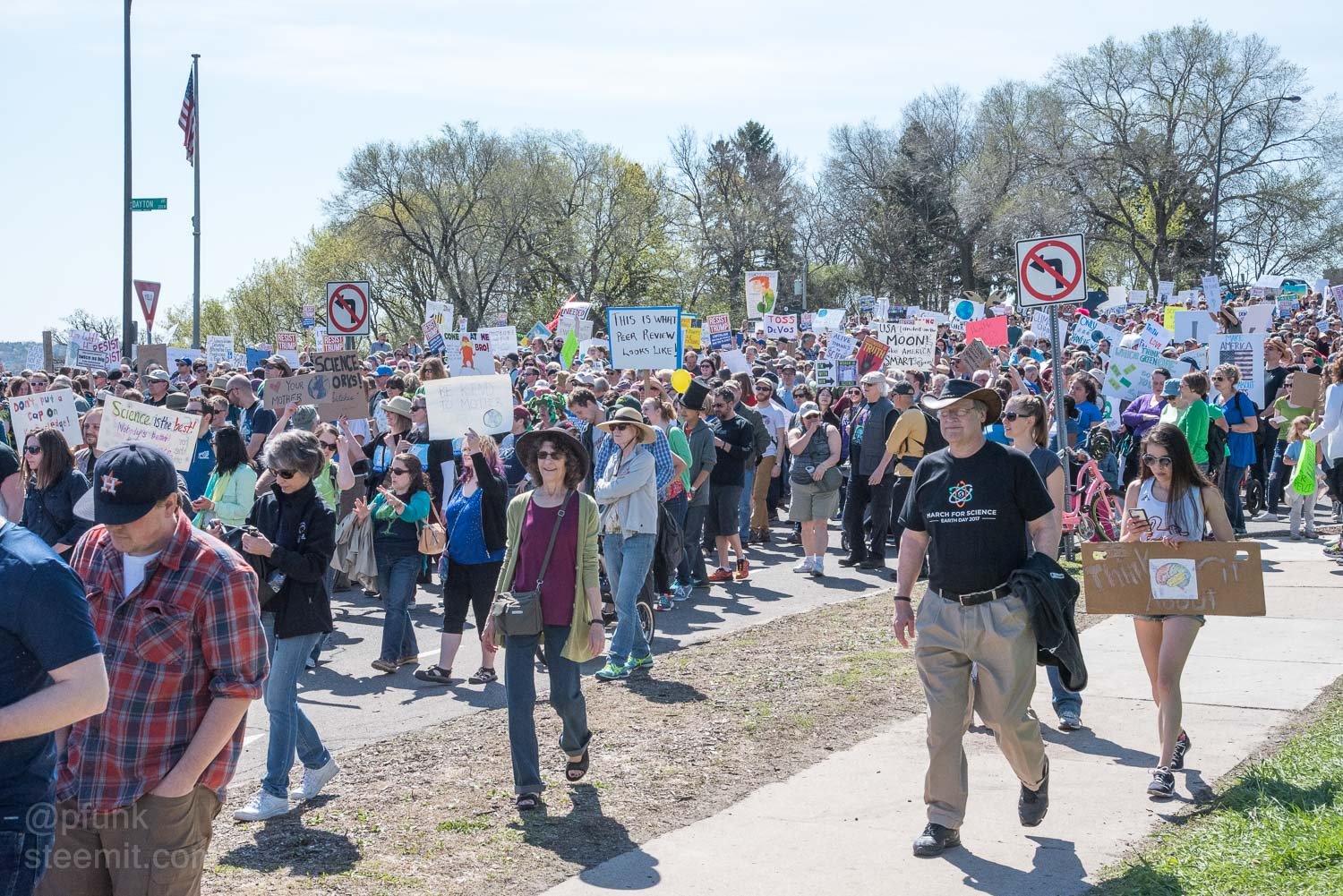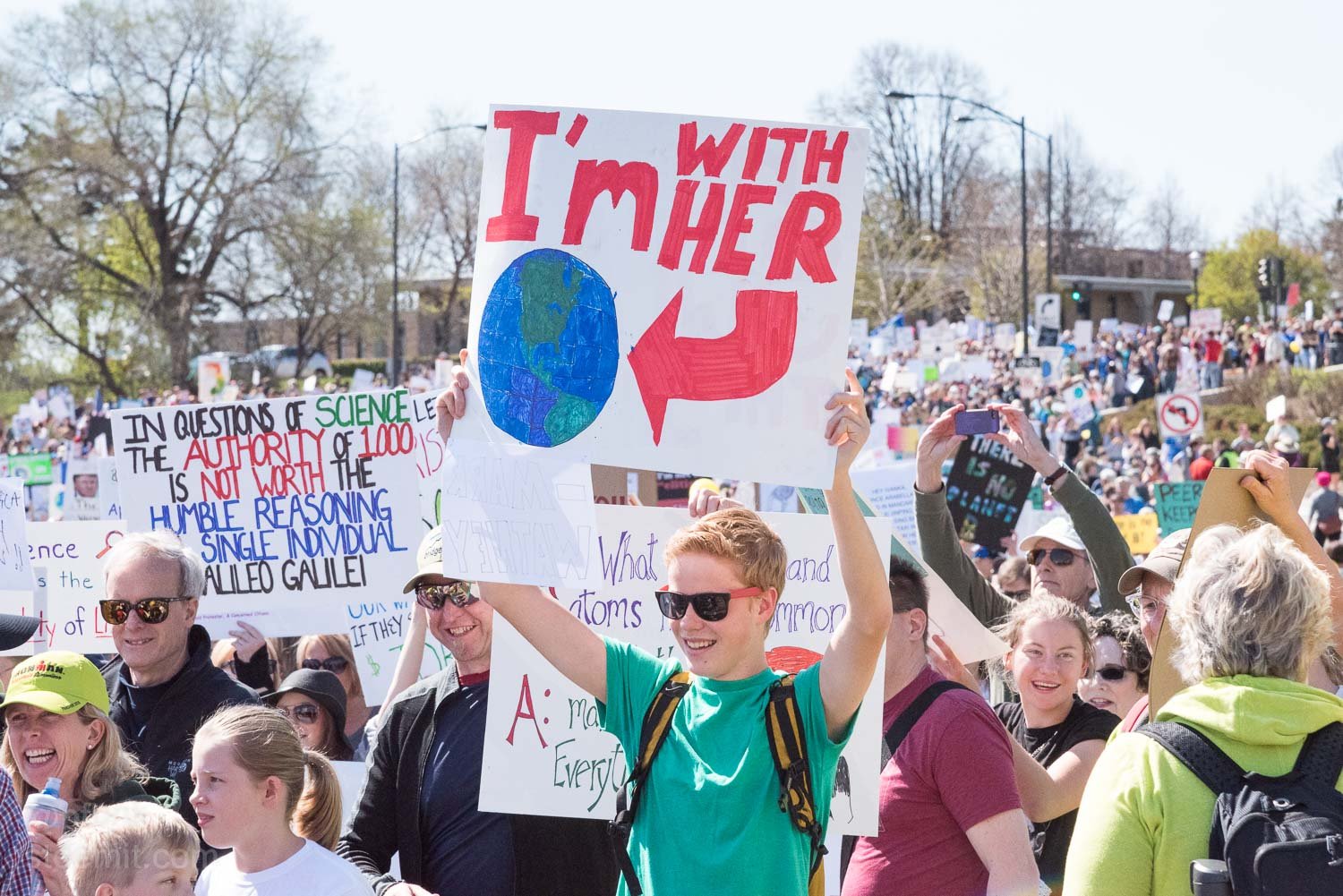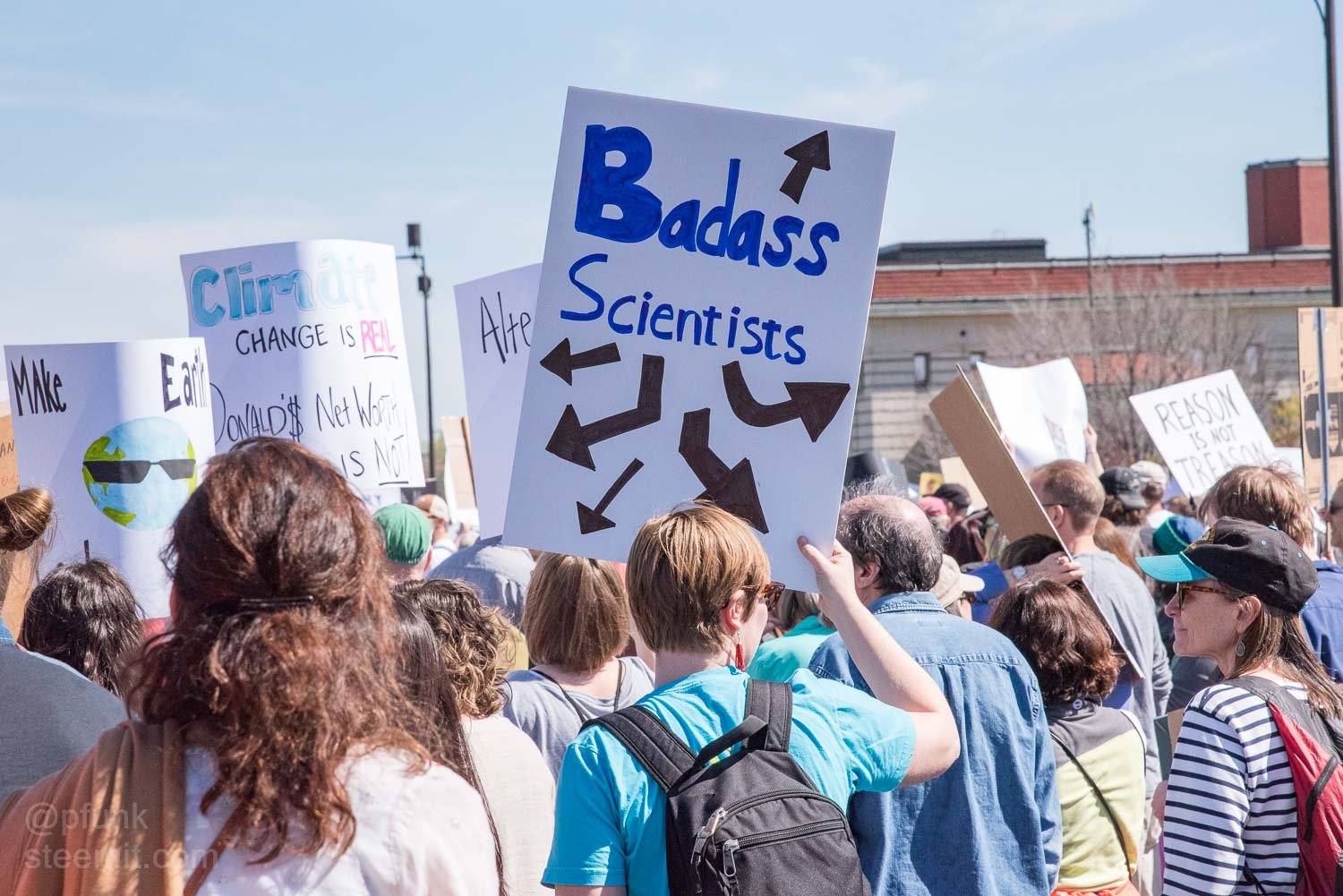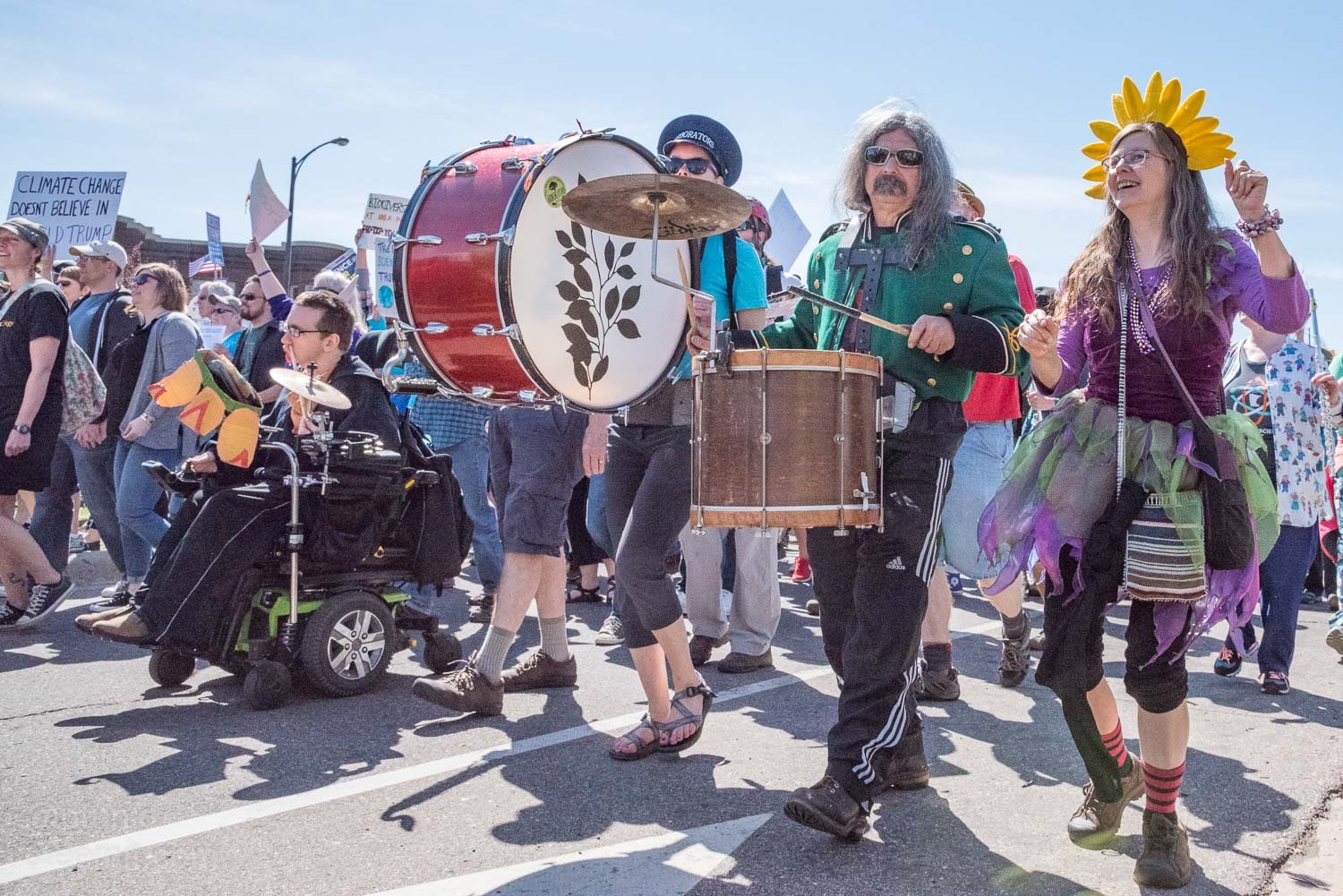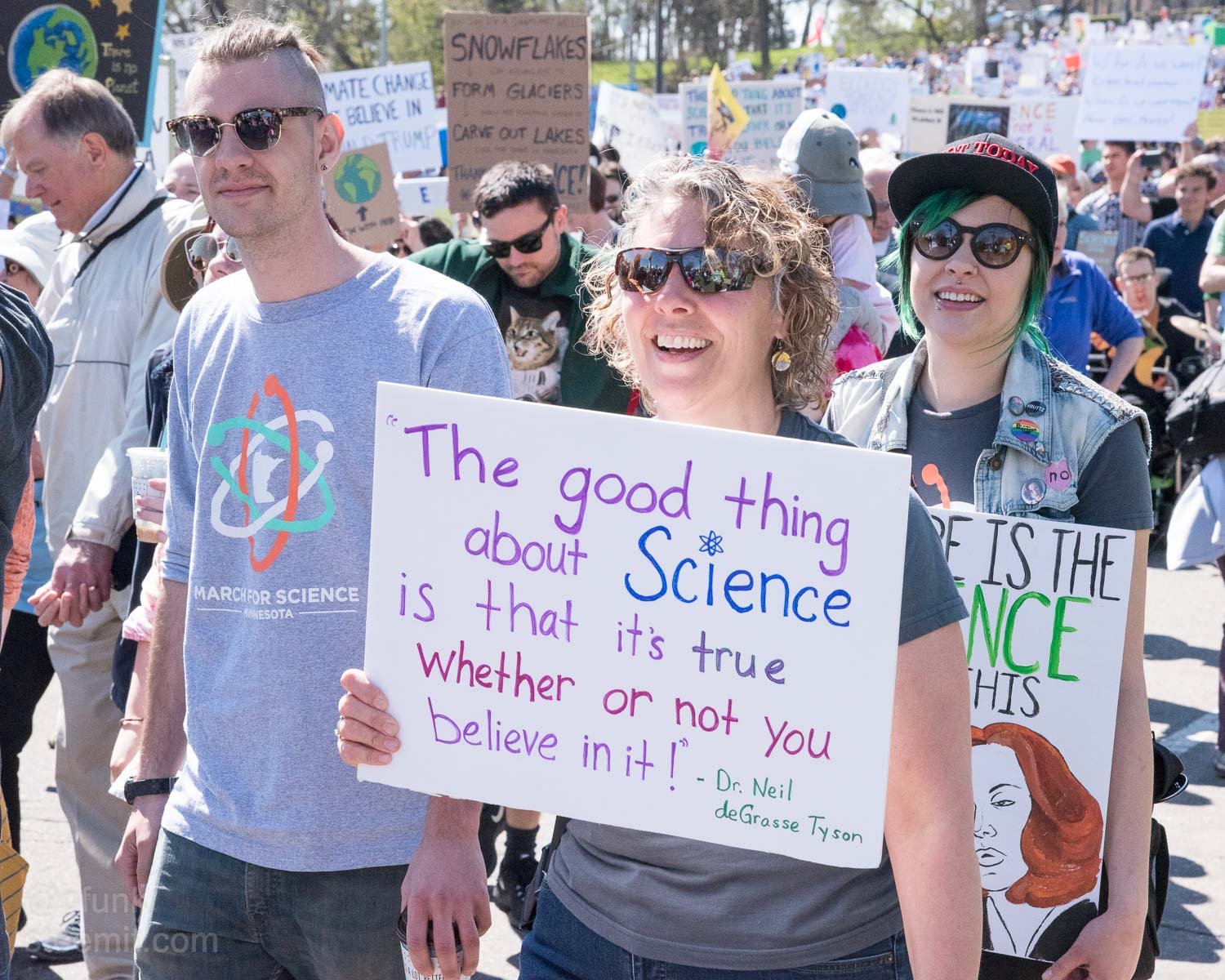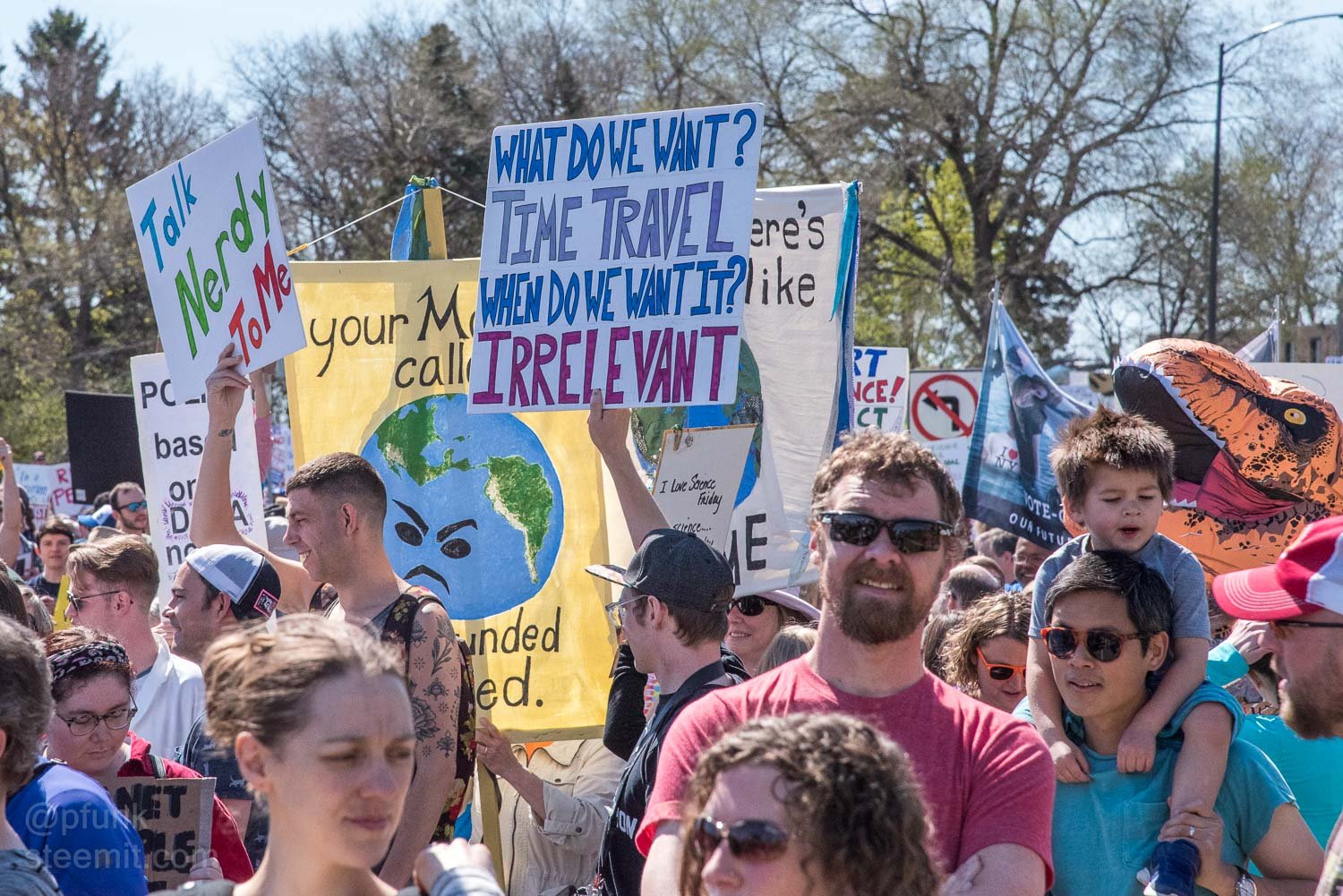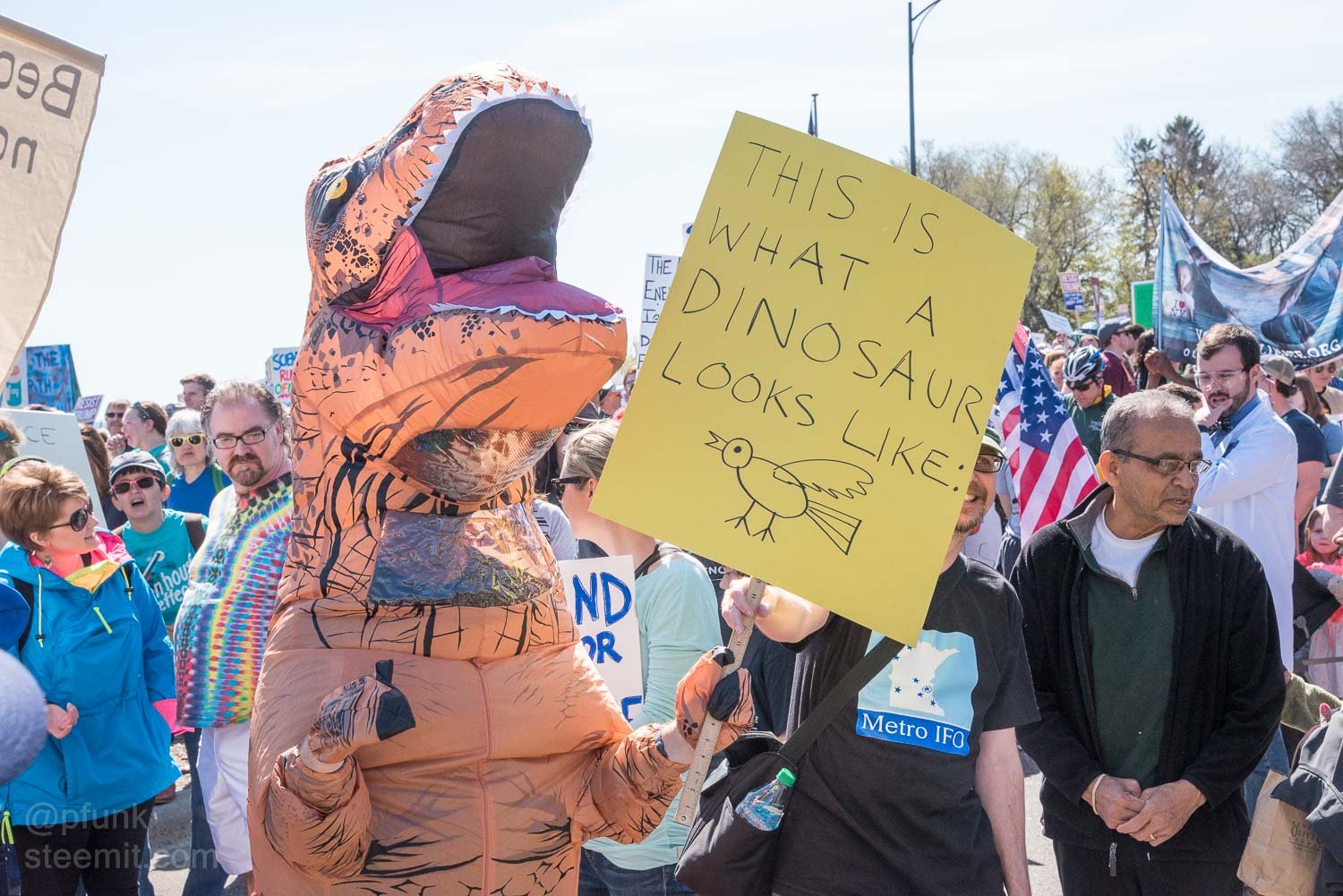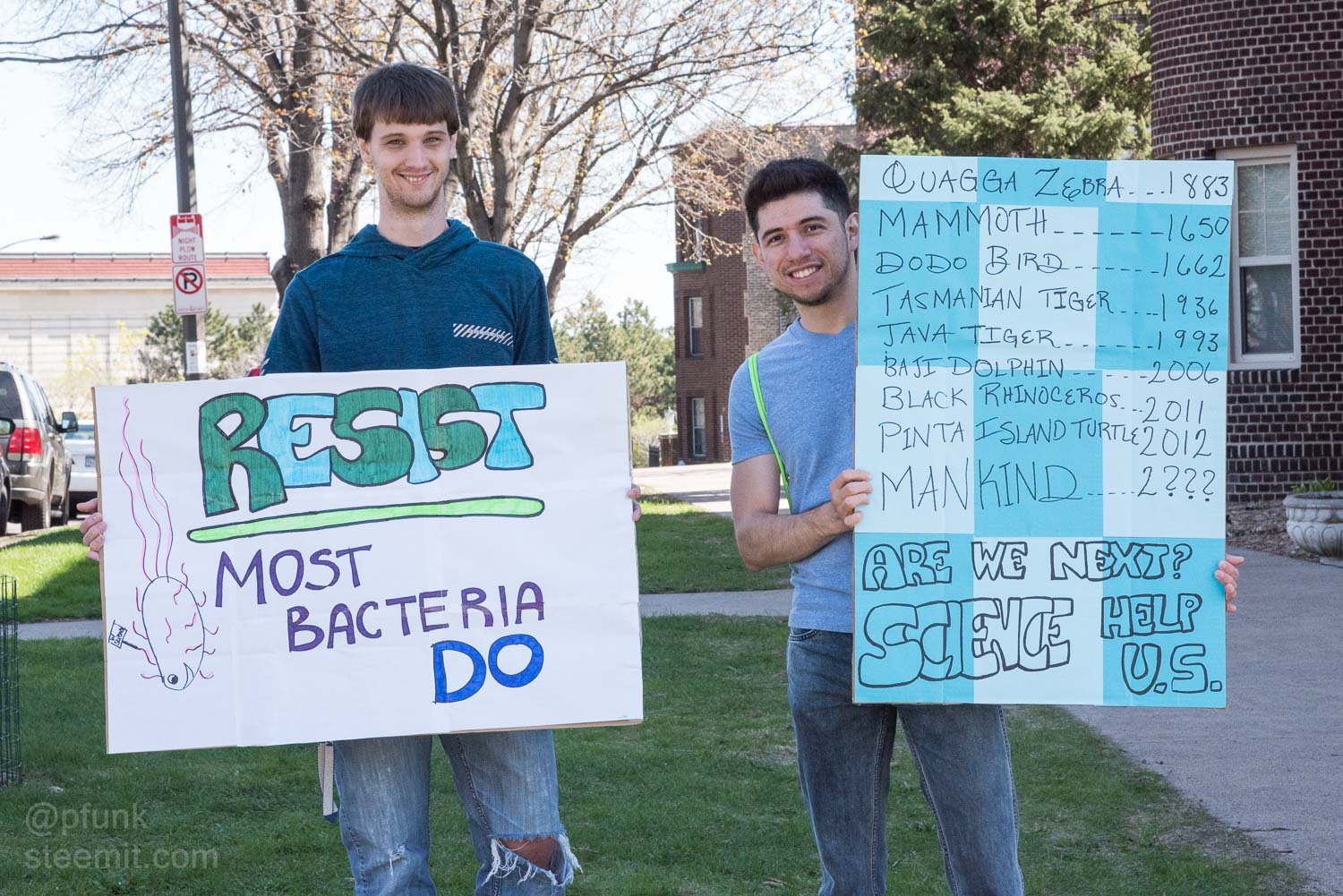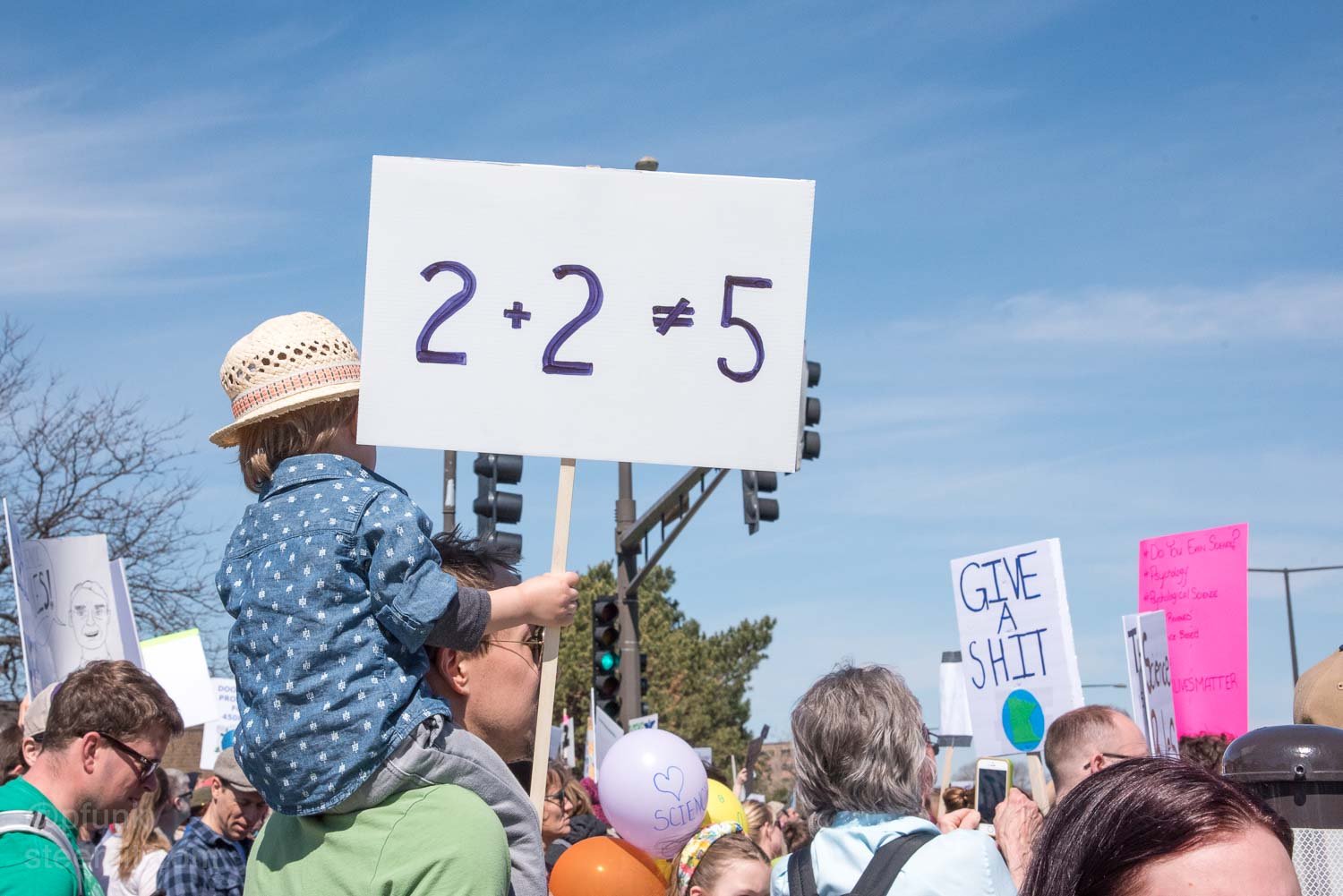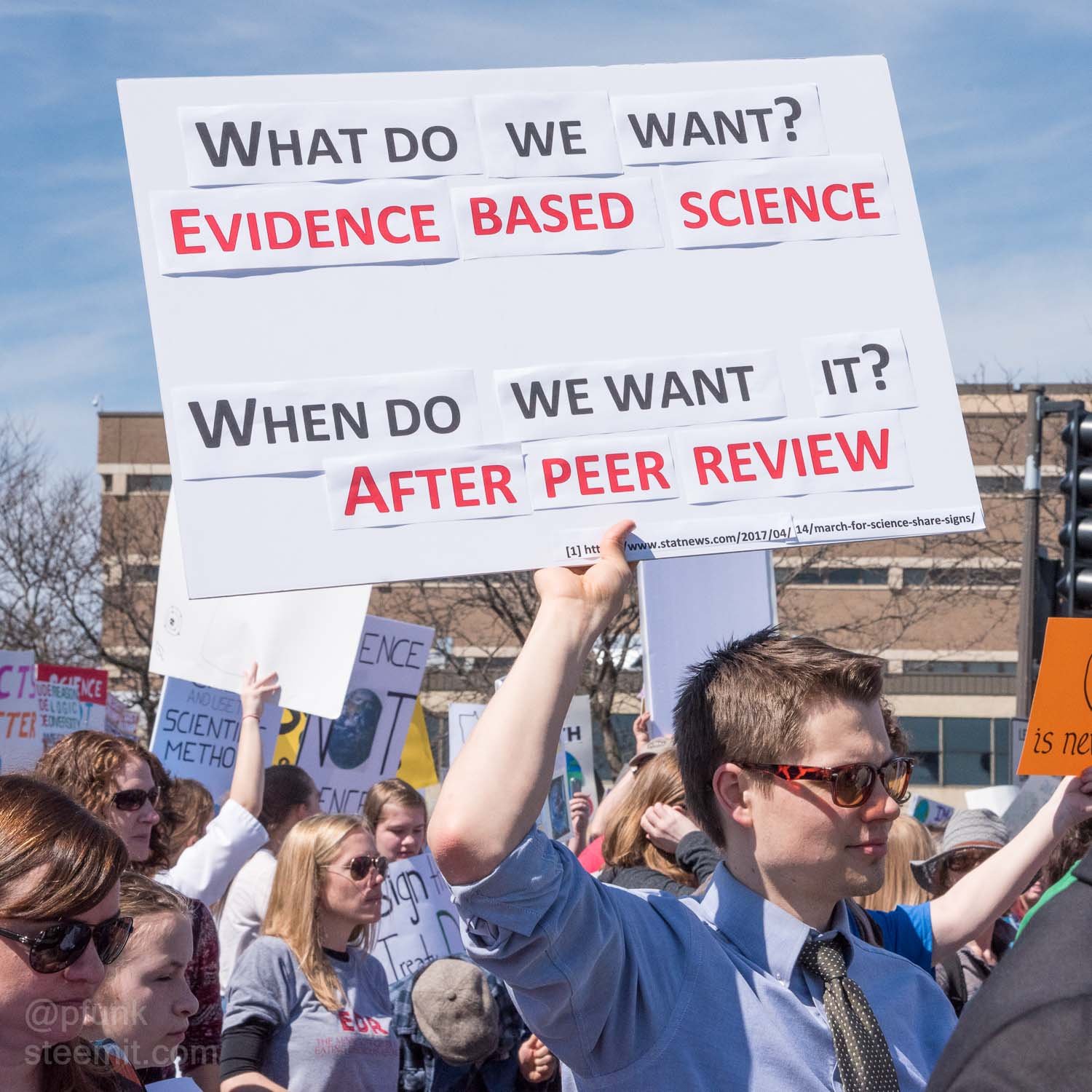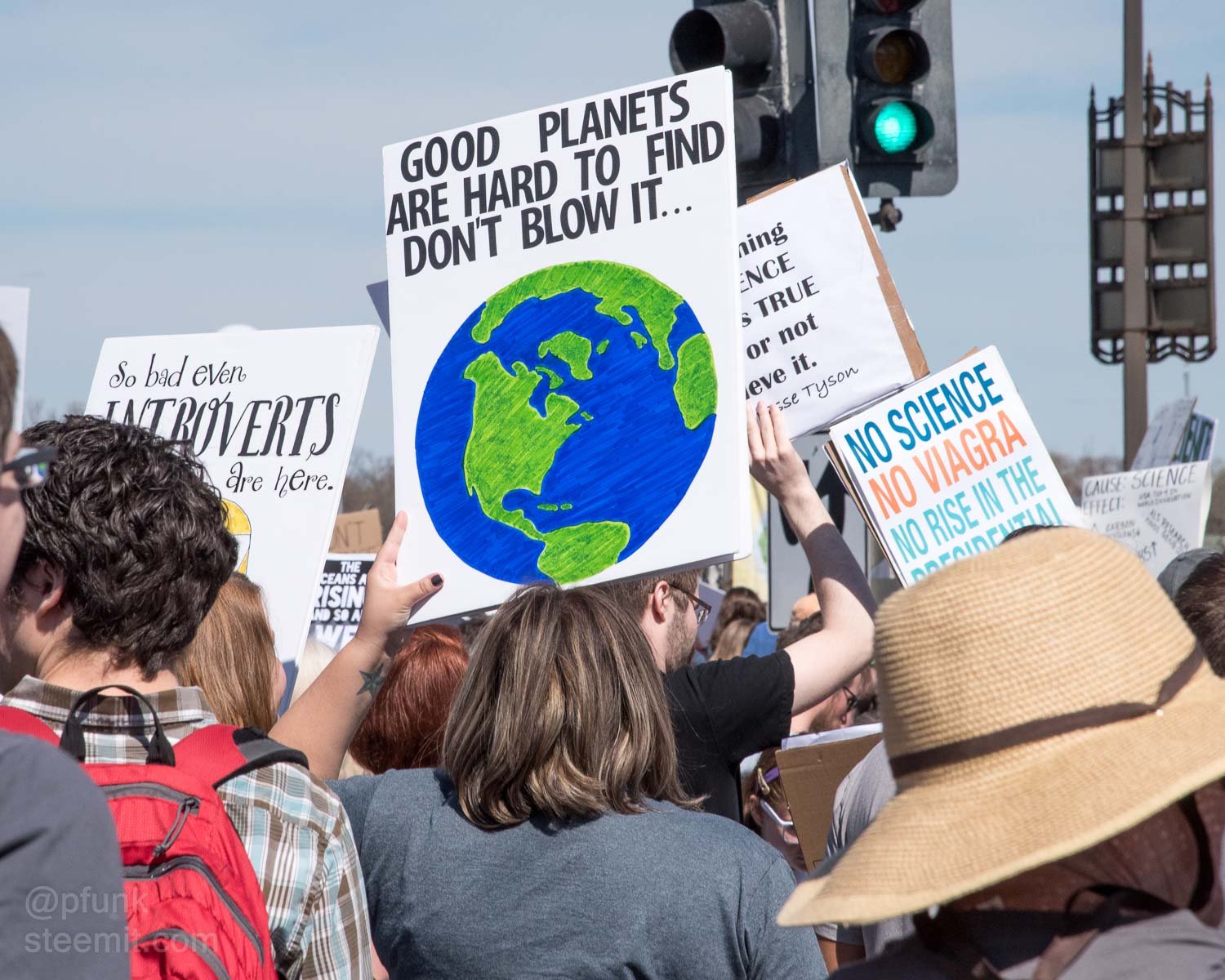 It was a completely peaceful protest. I only noticed a handful of police, mostly directing traffic.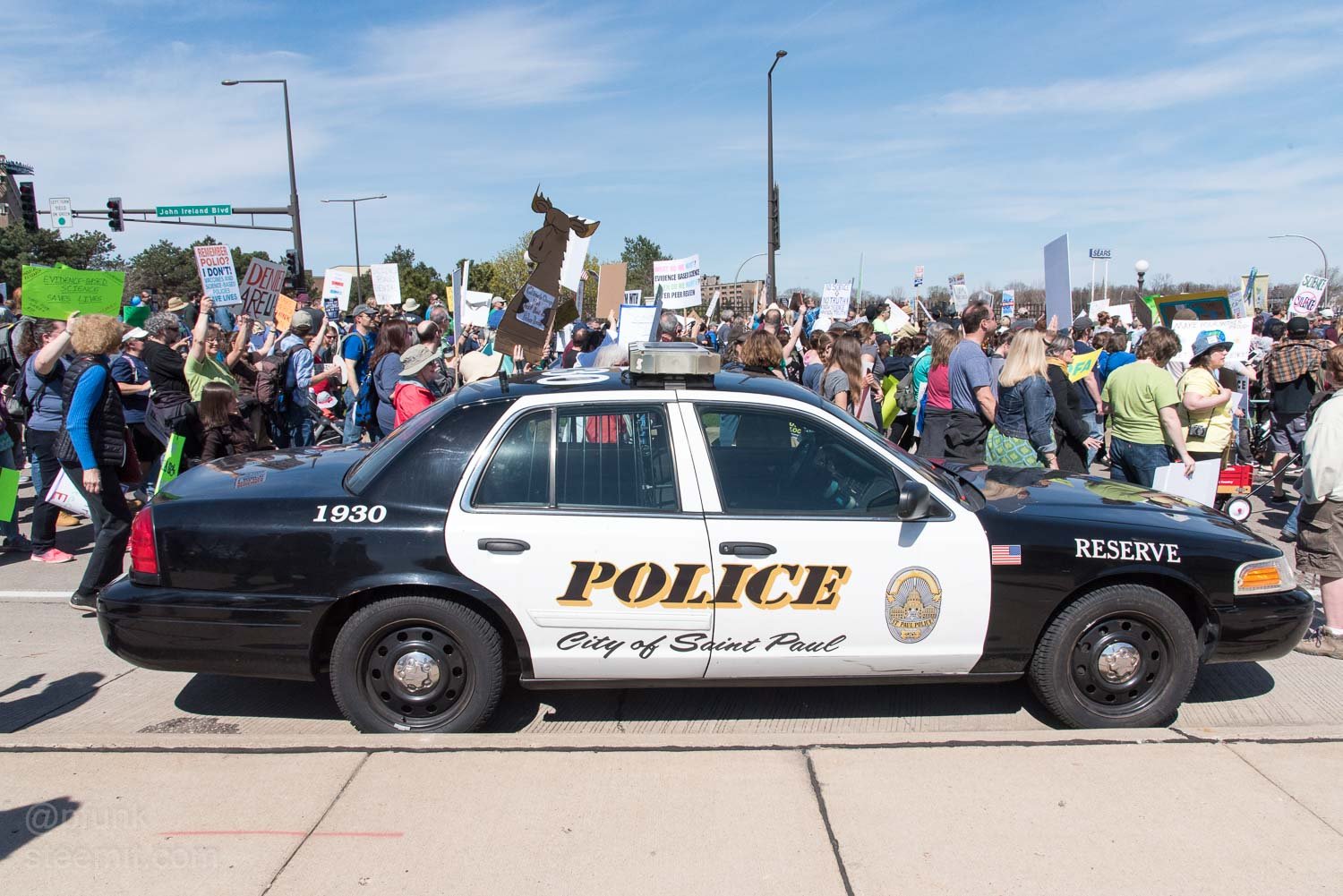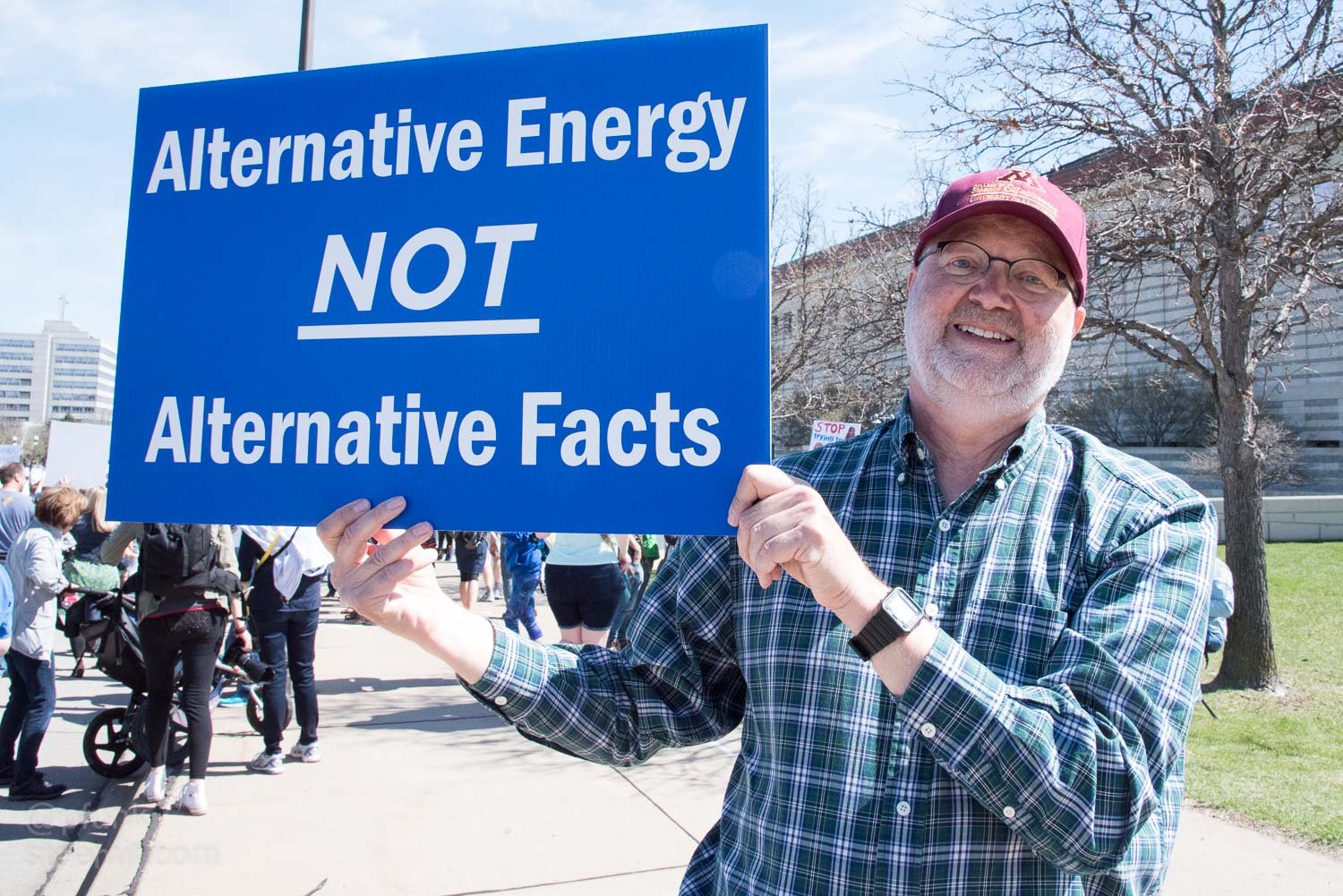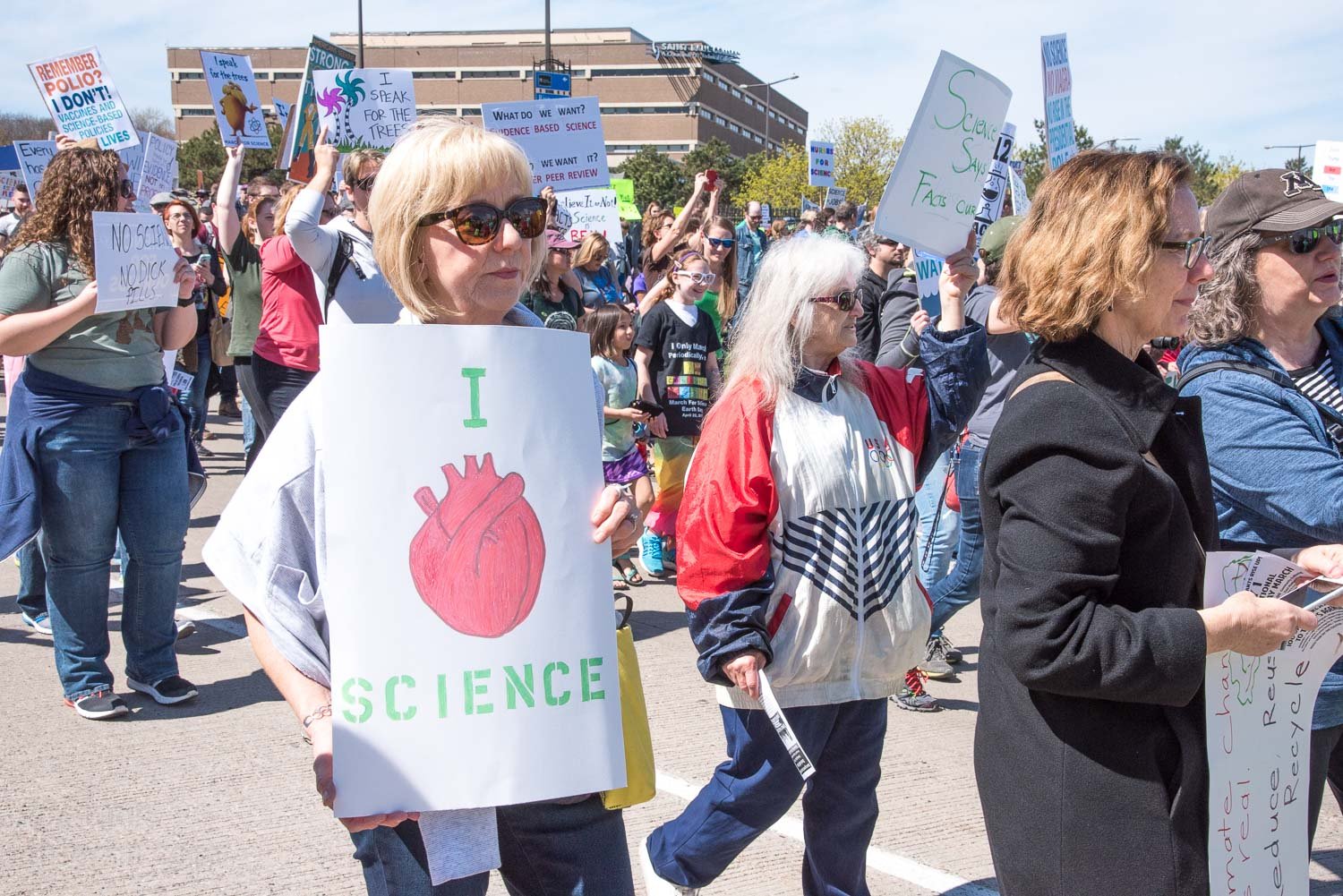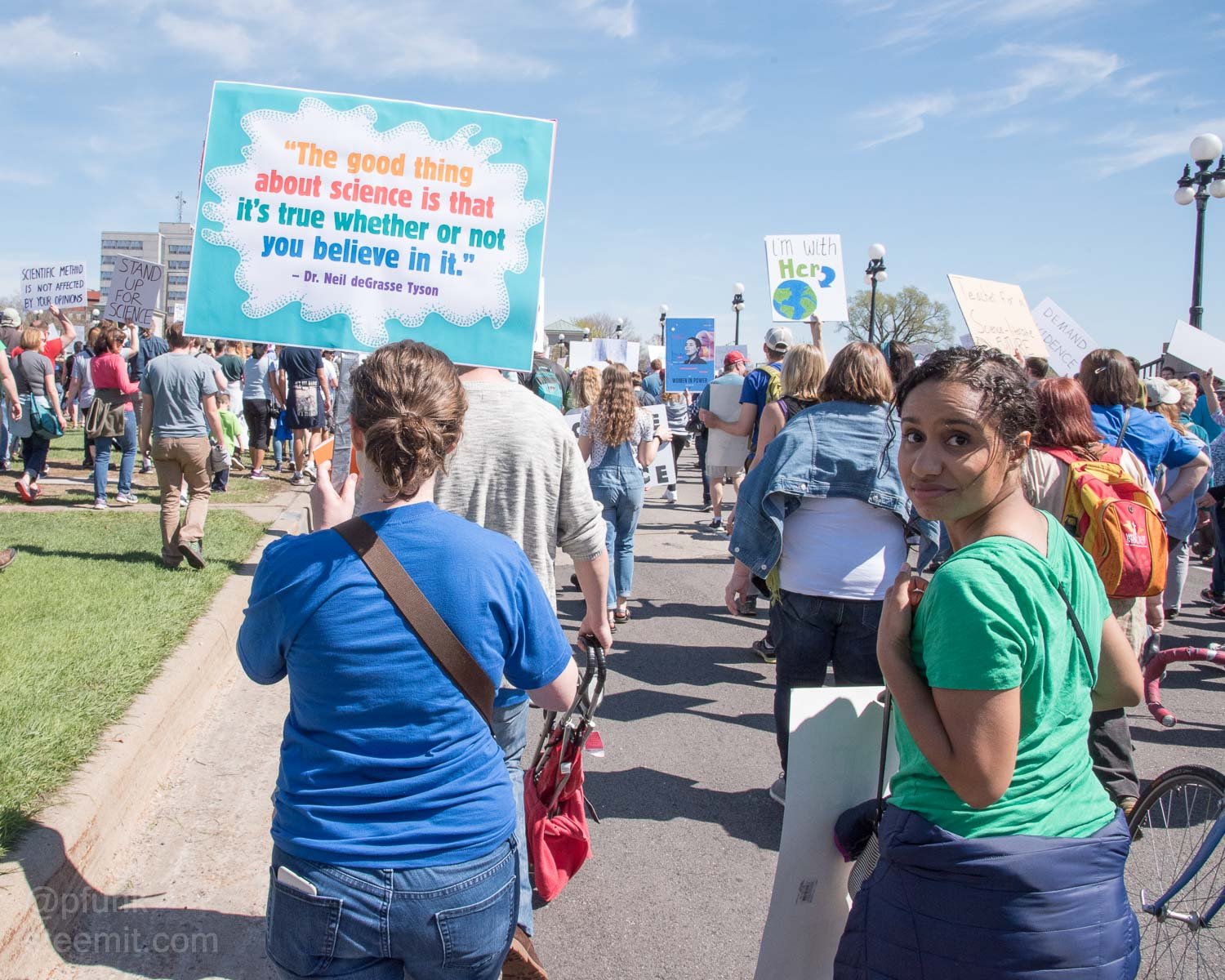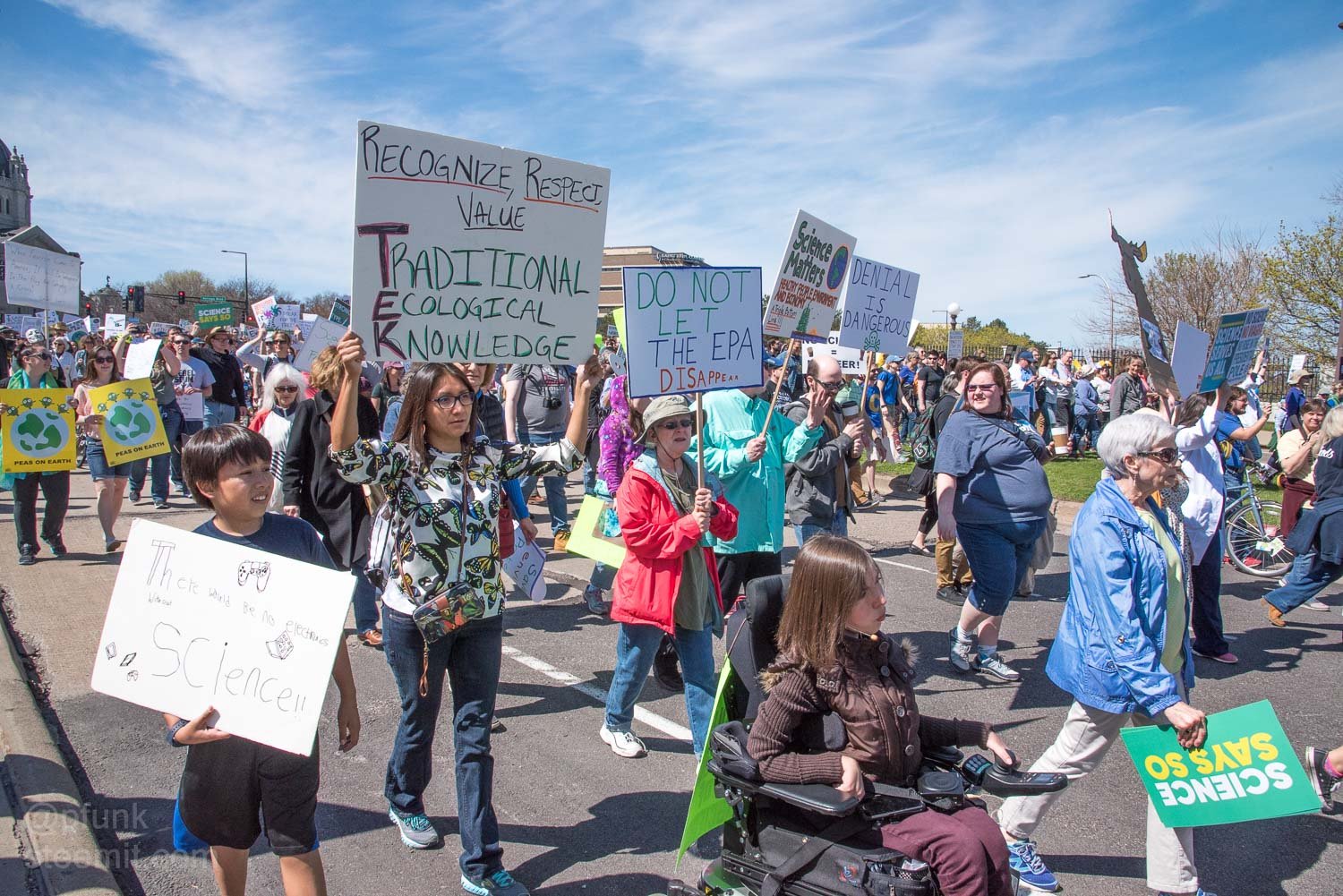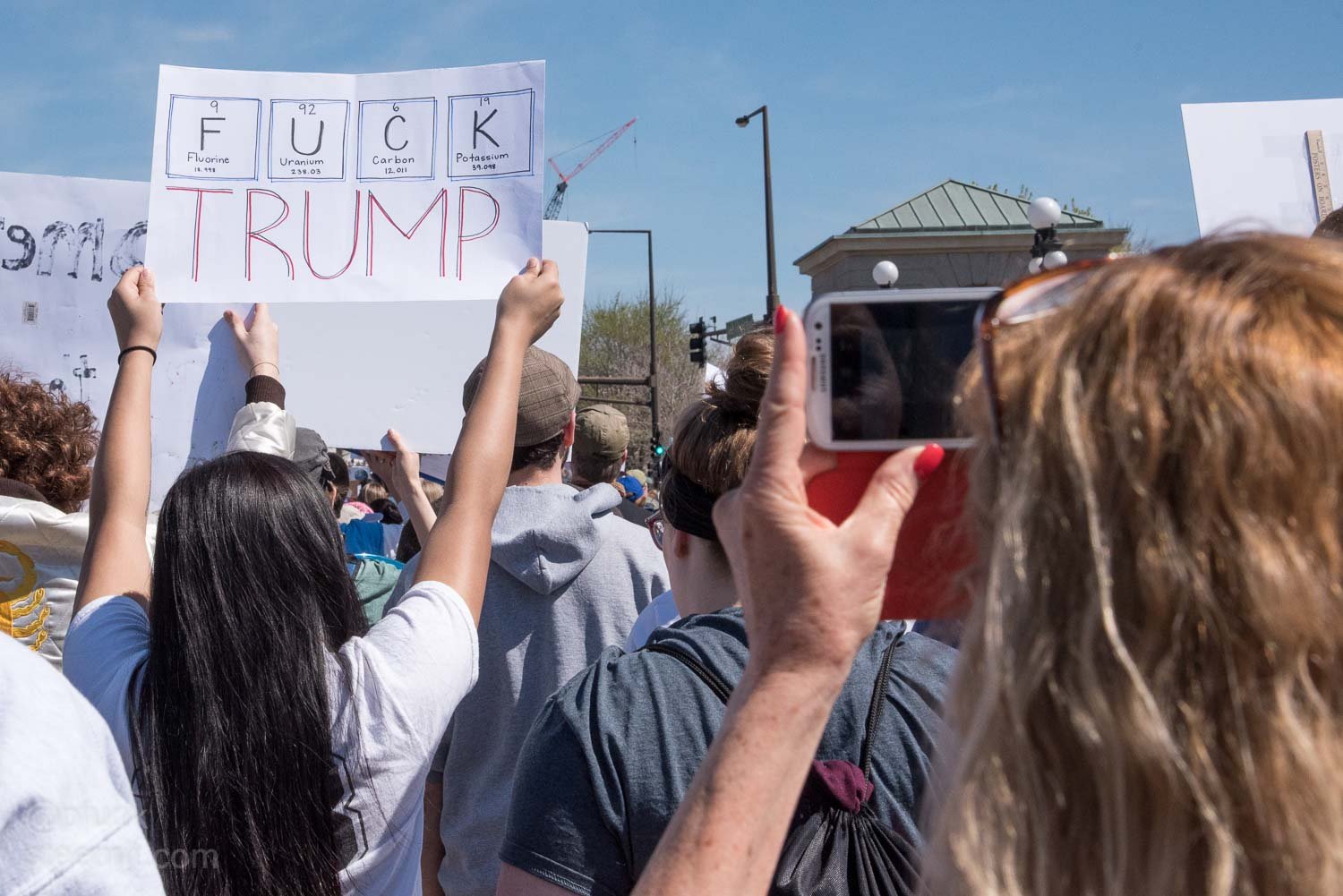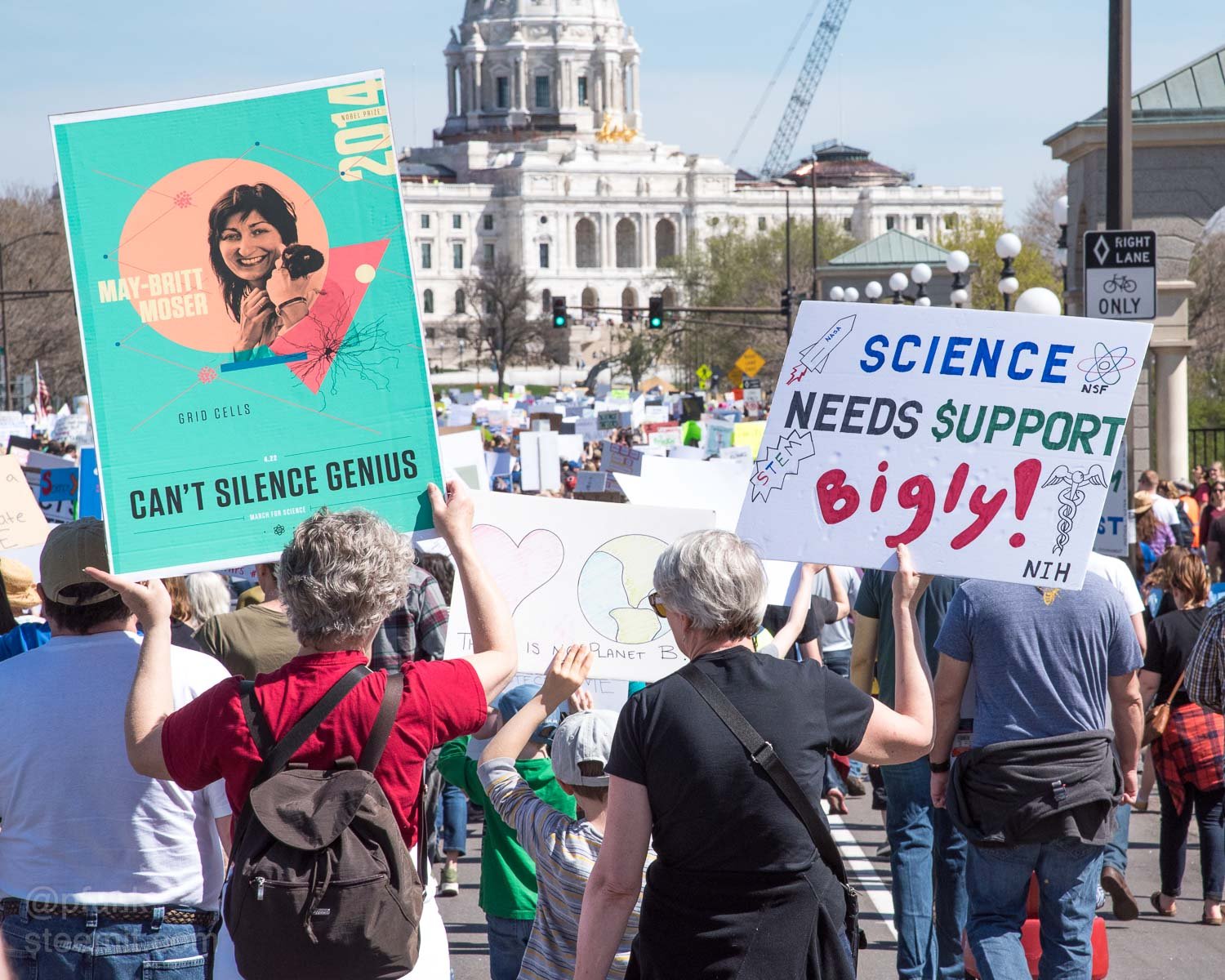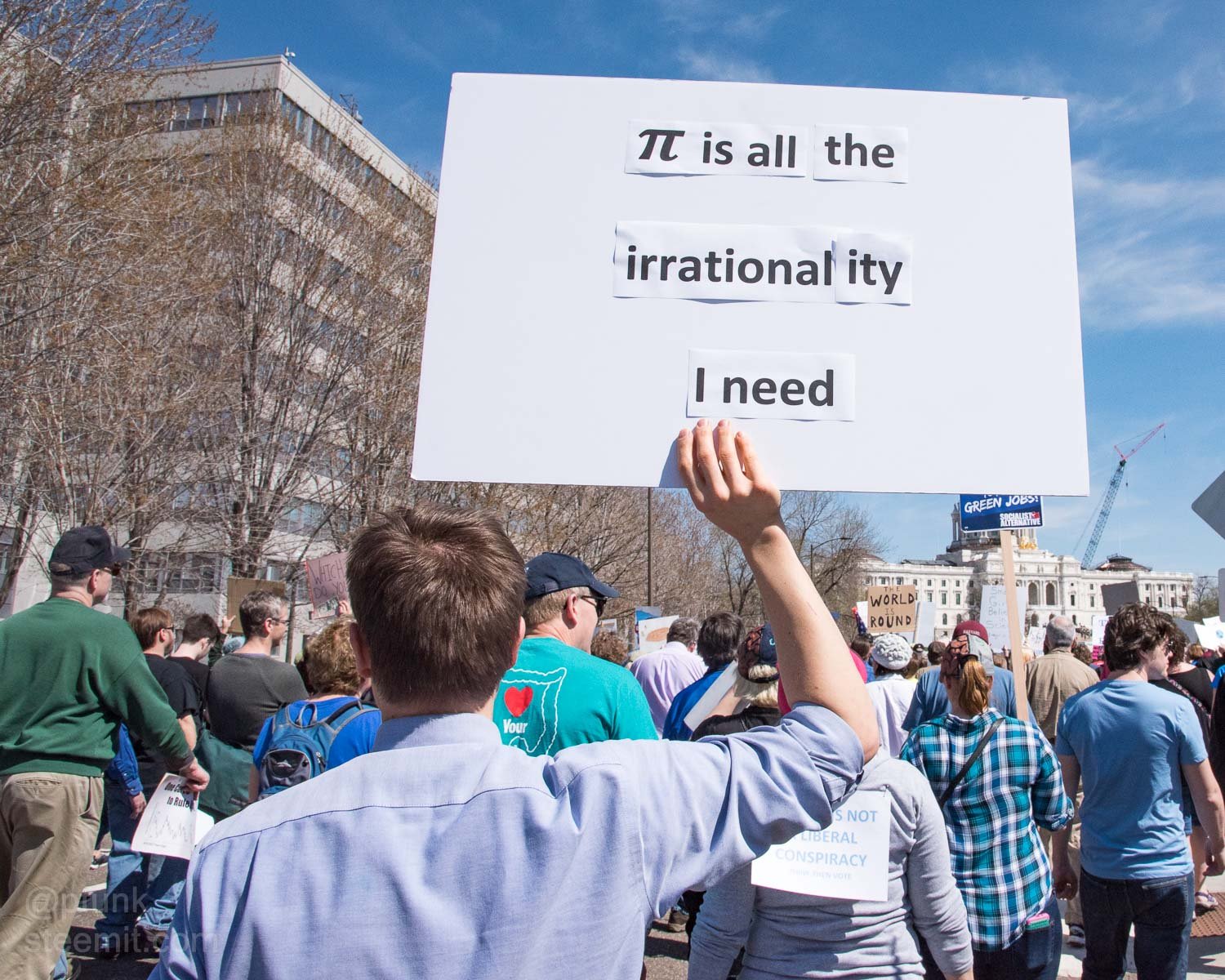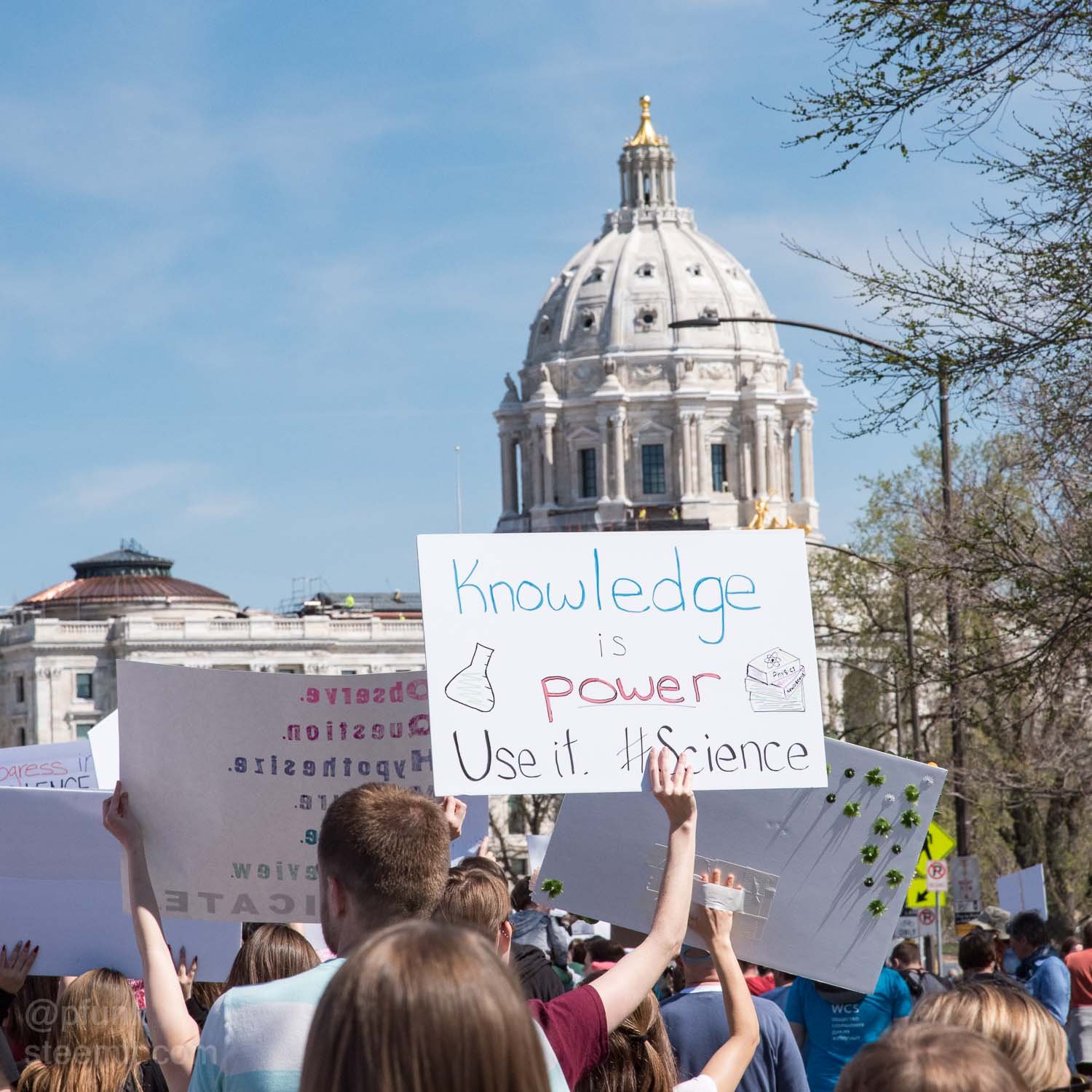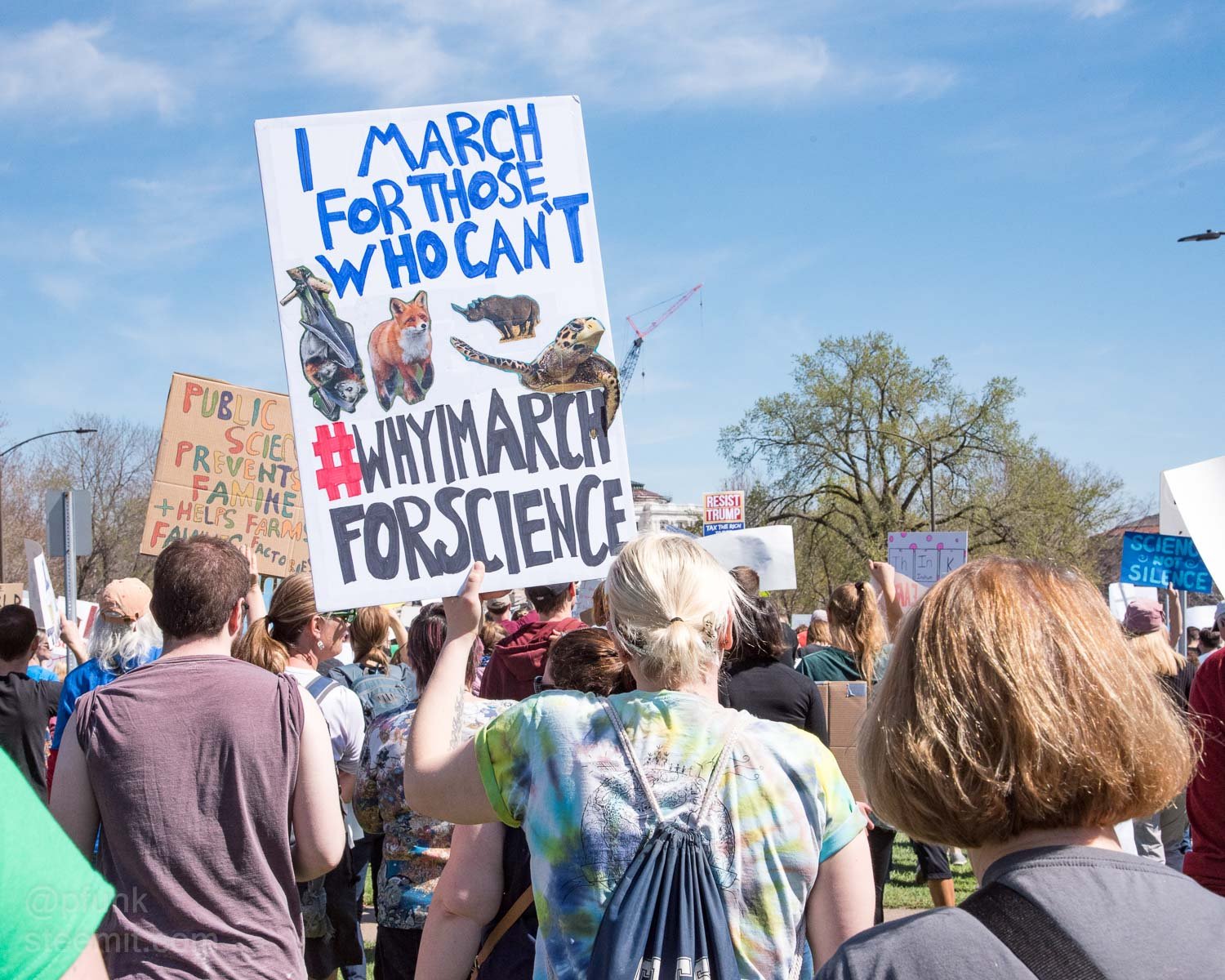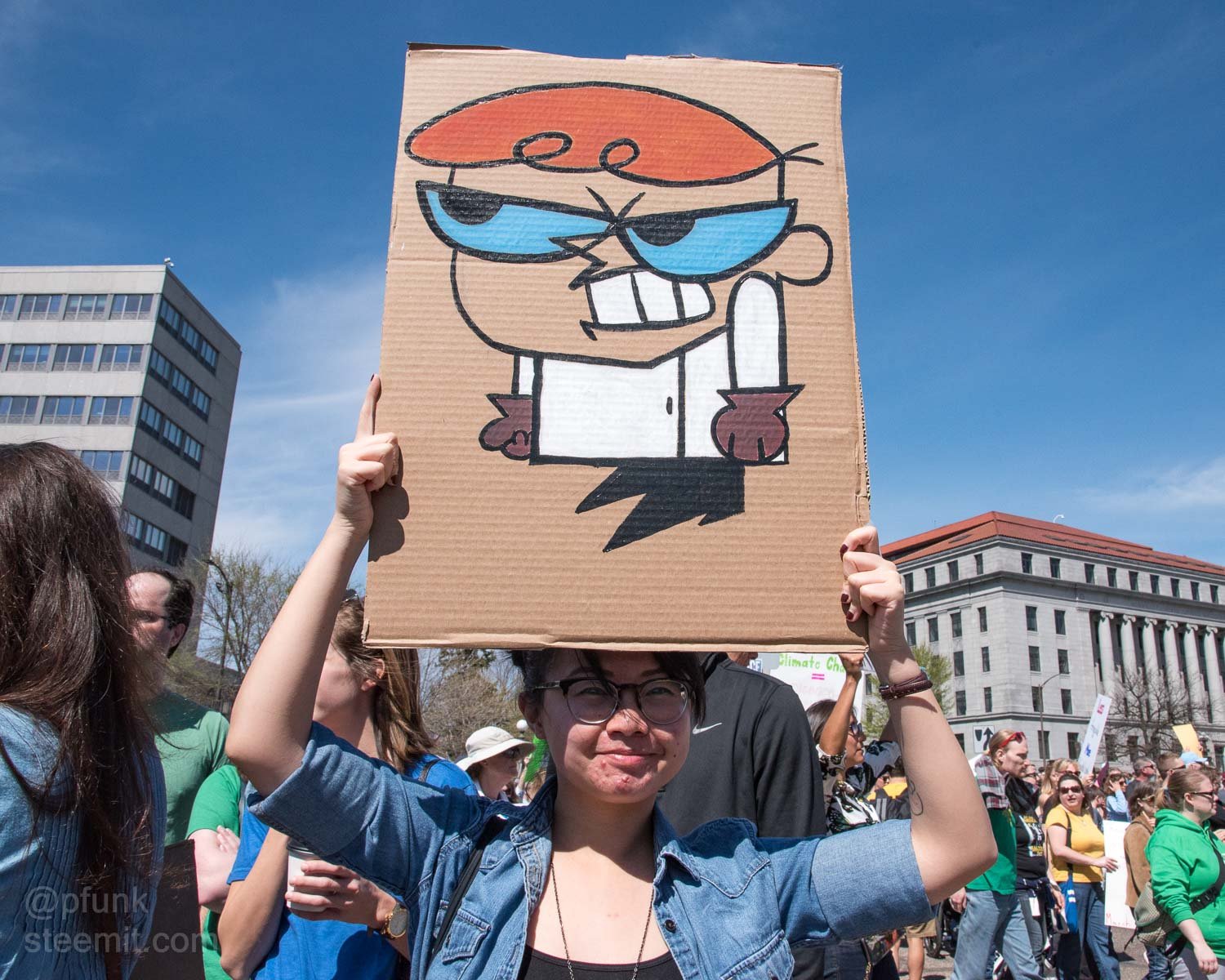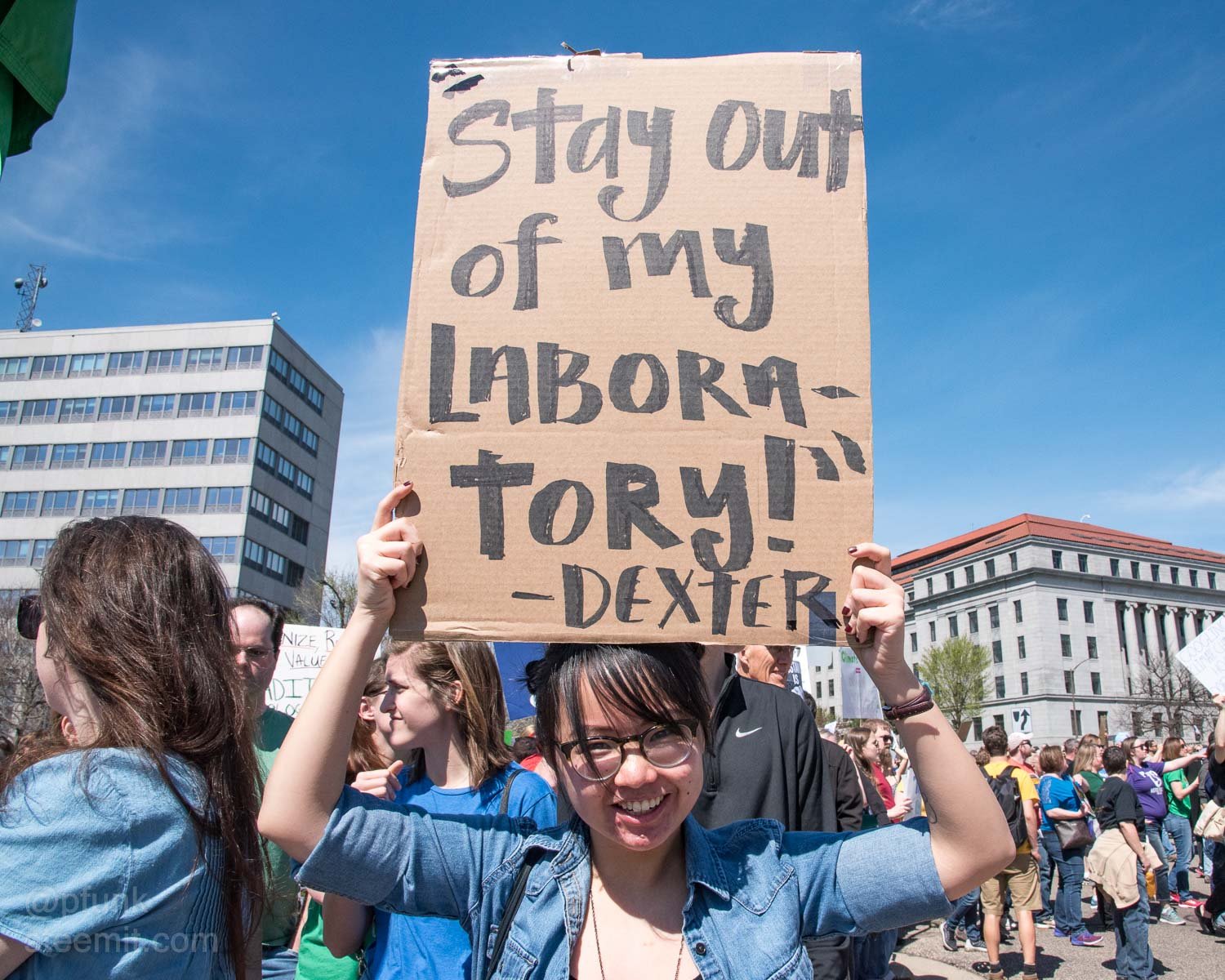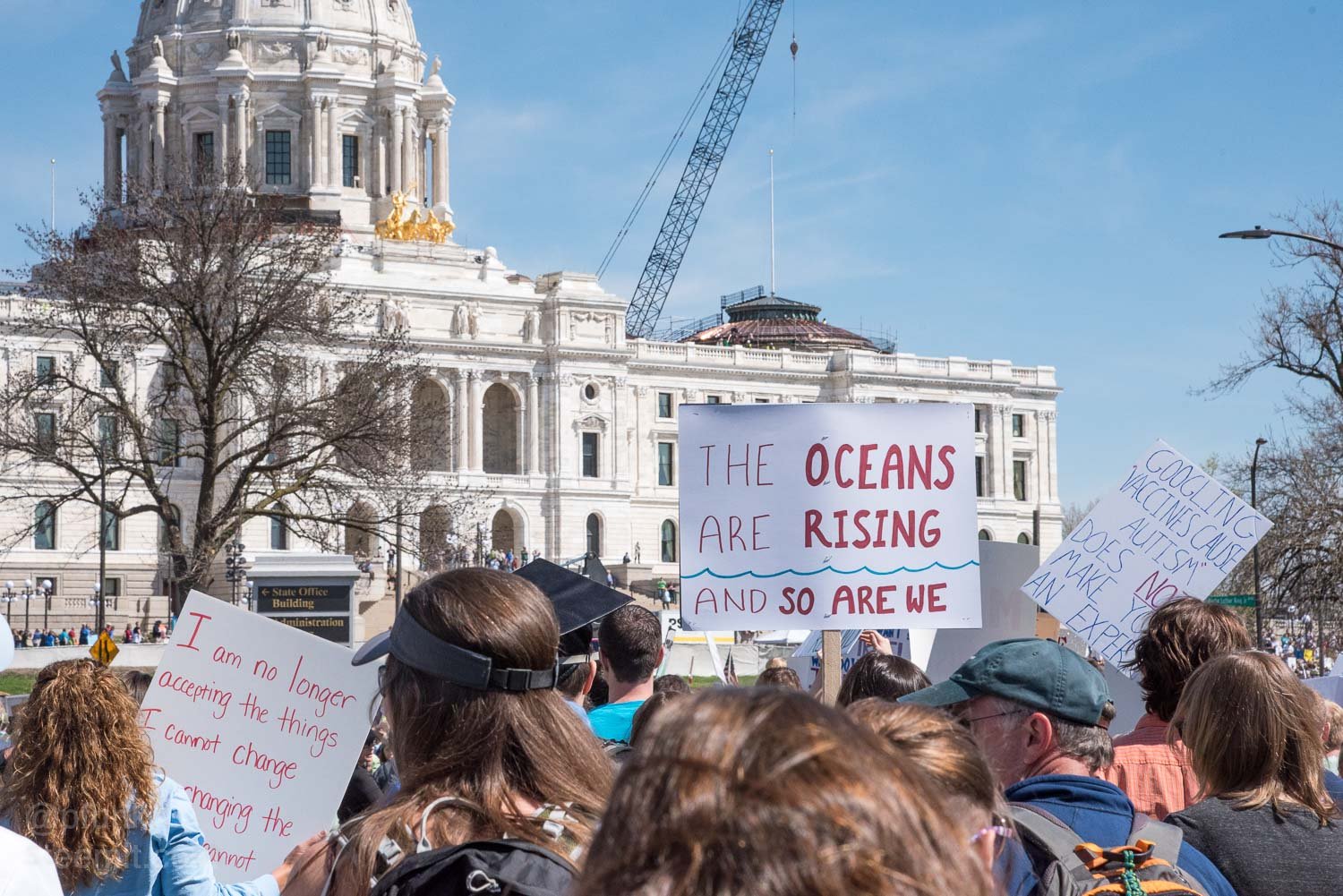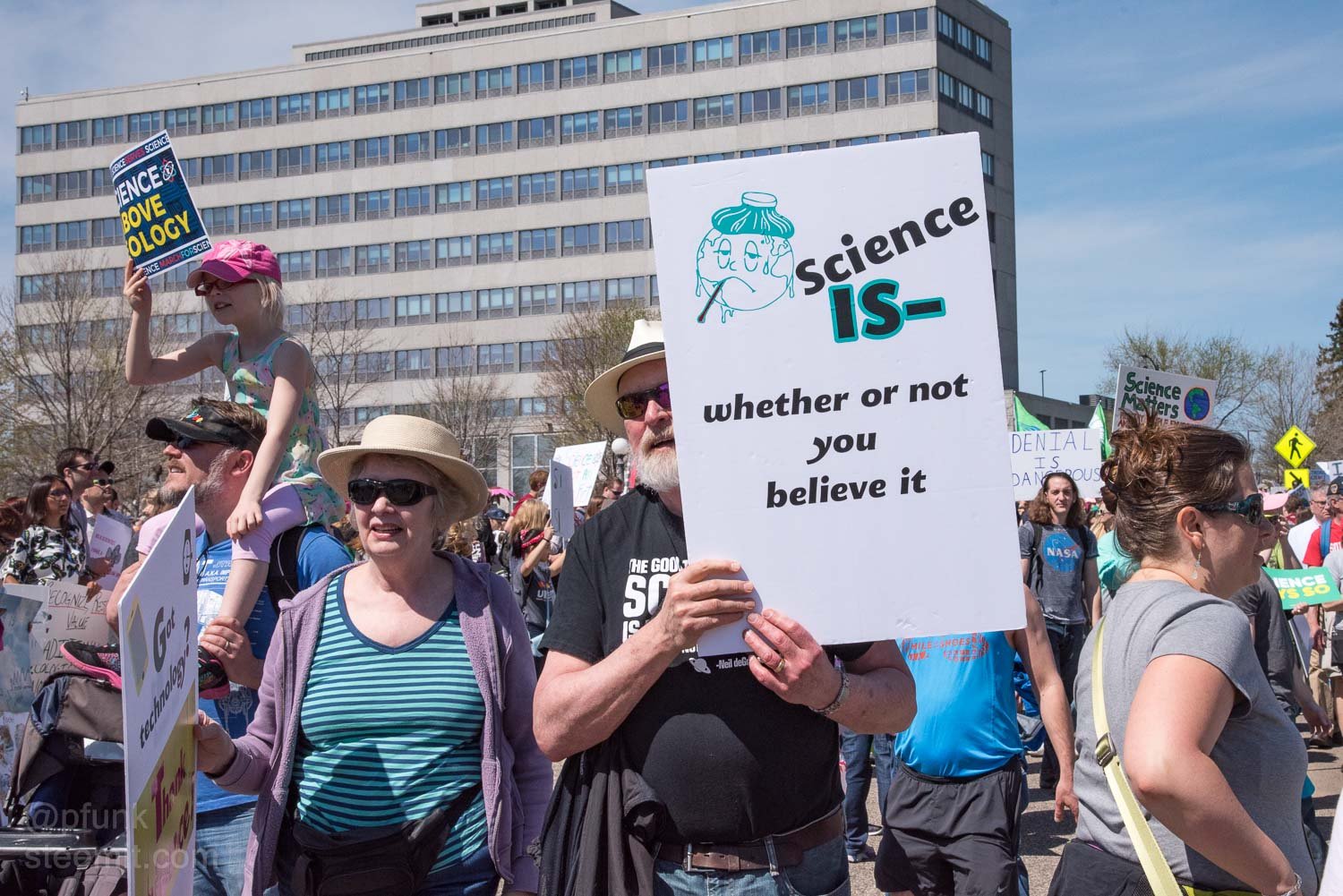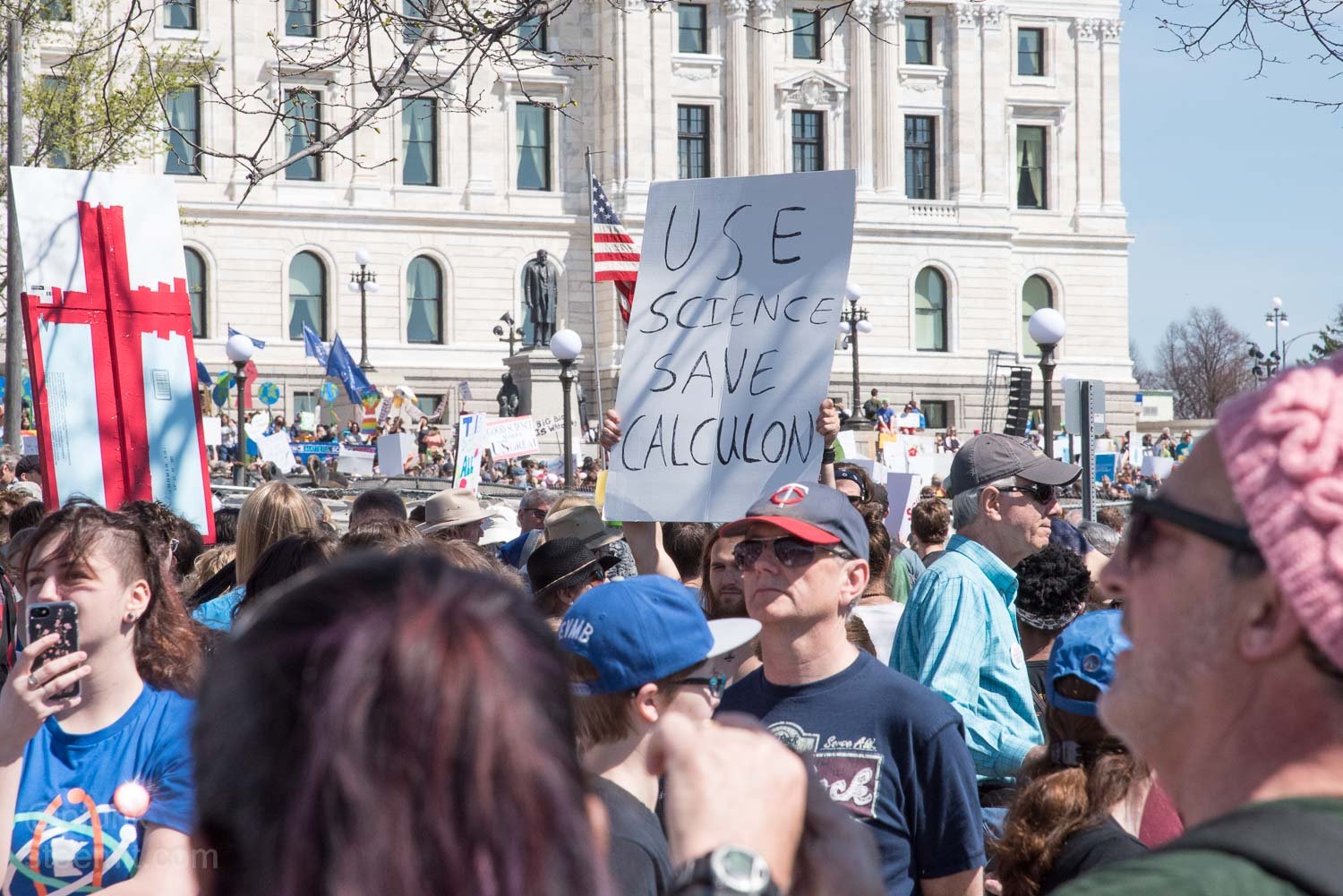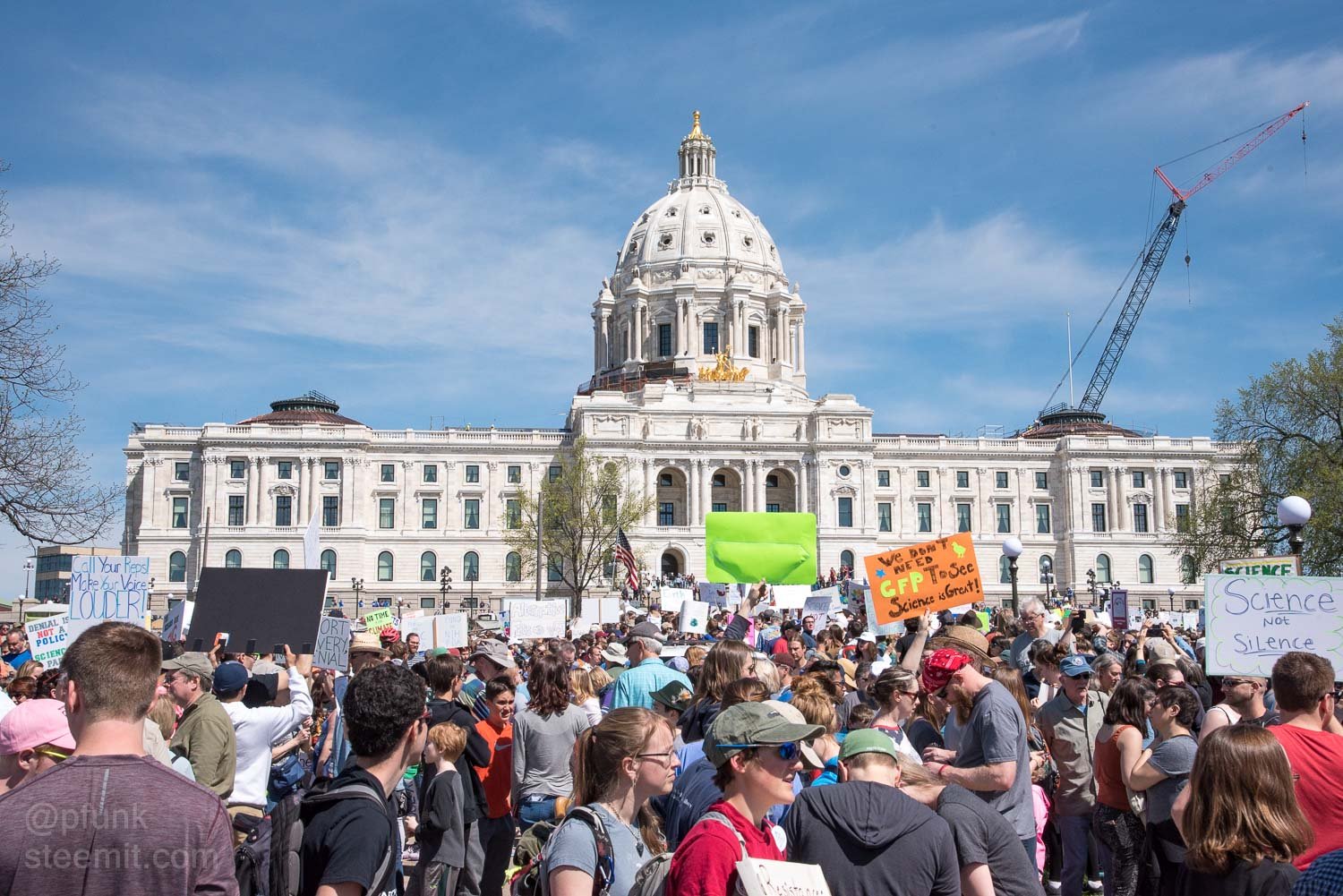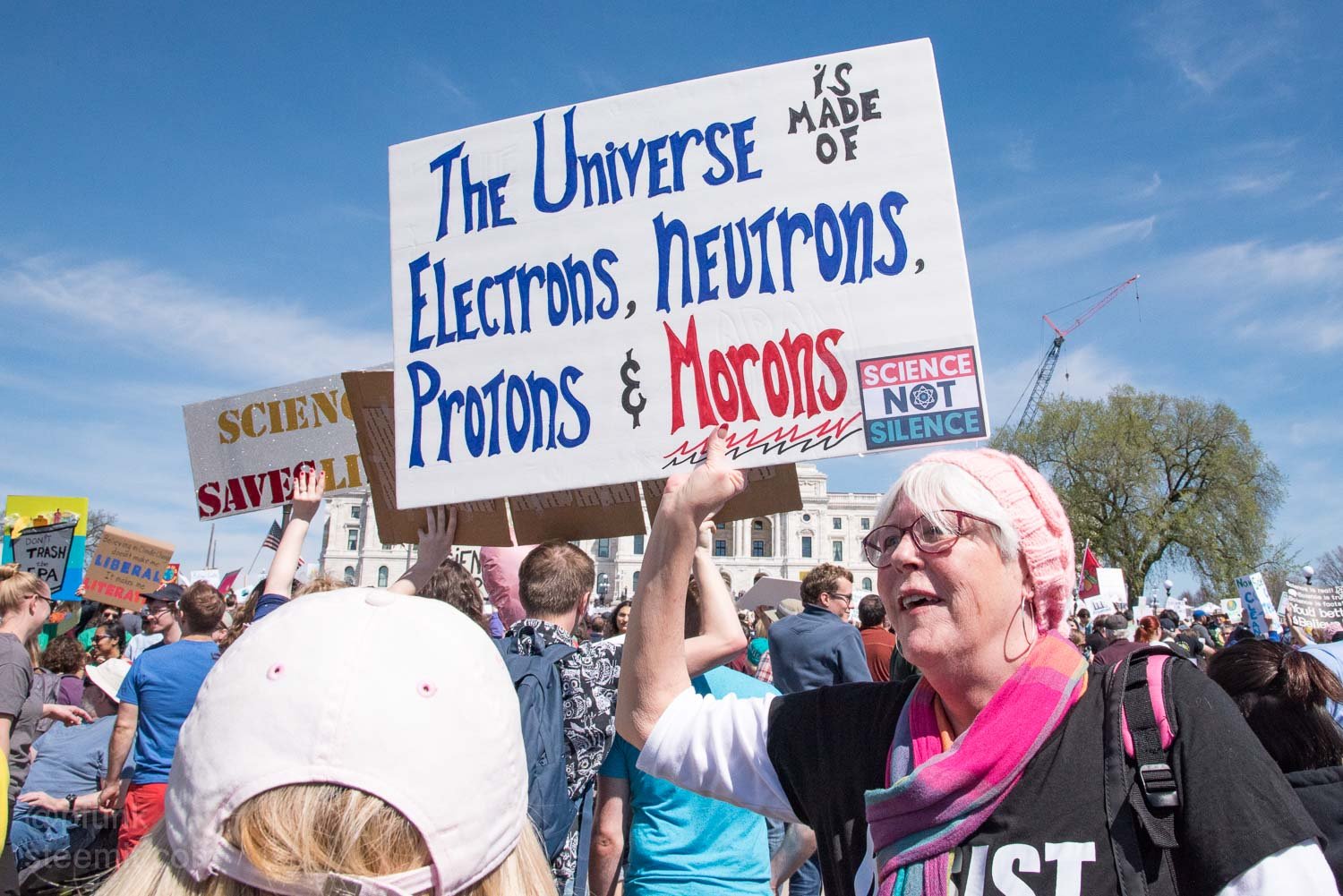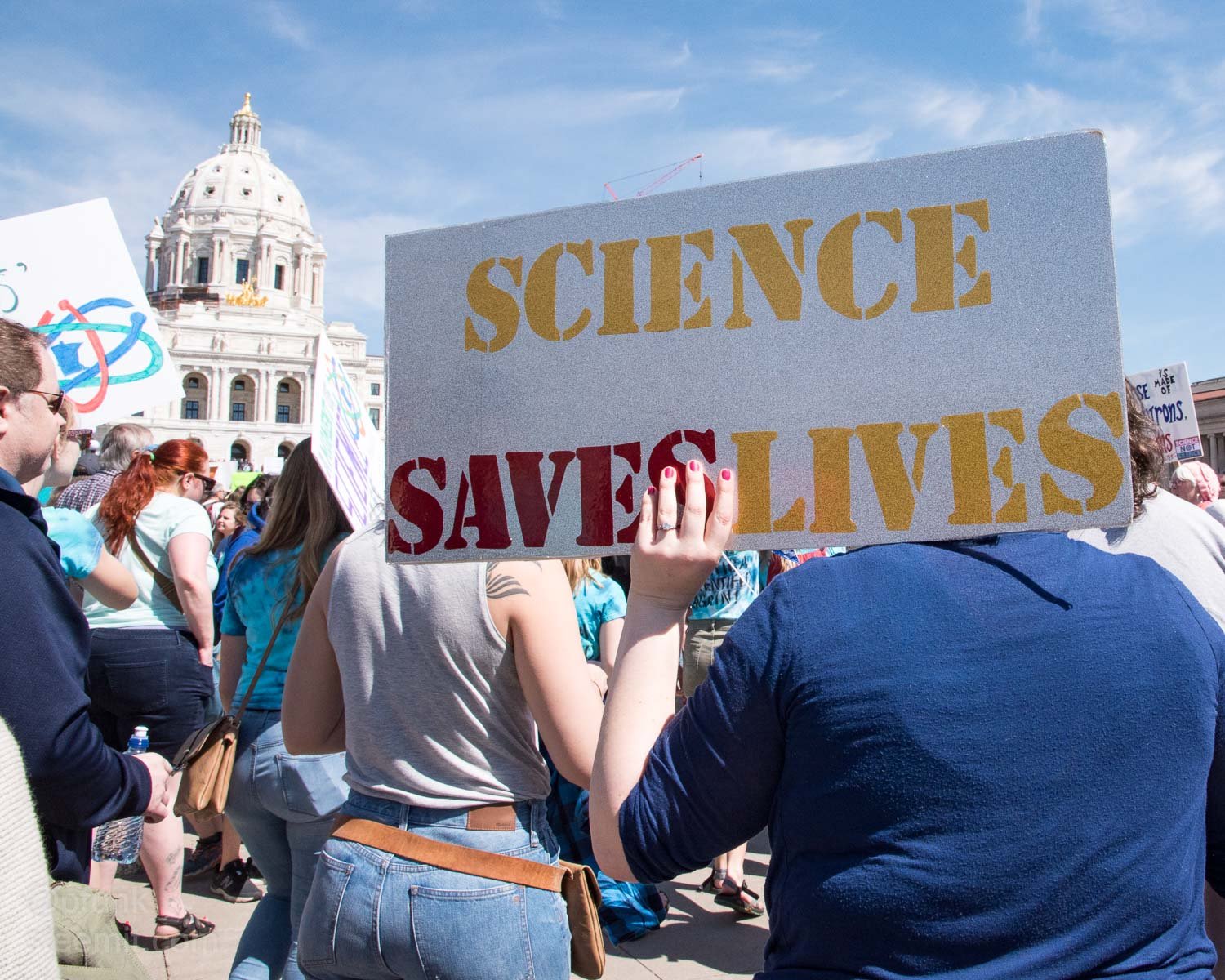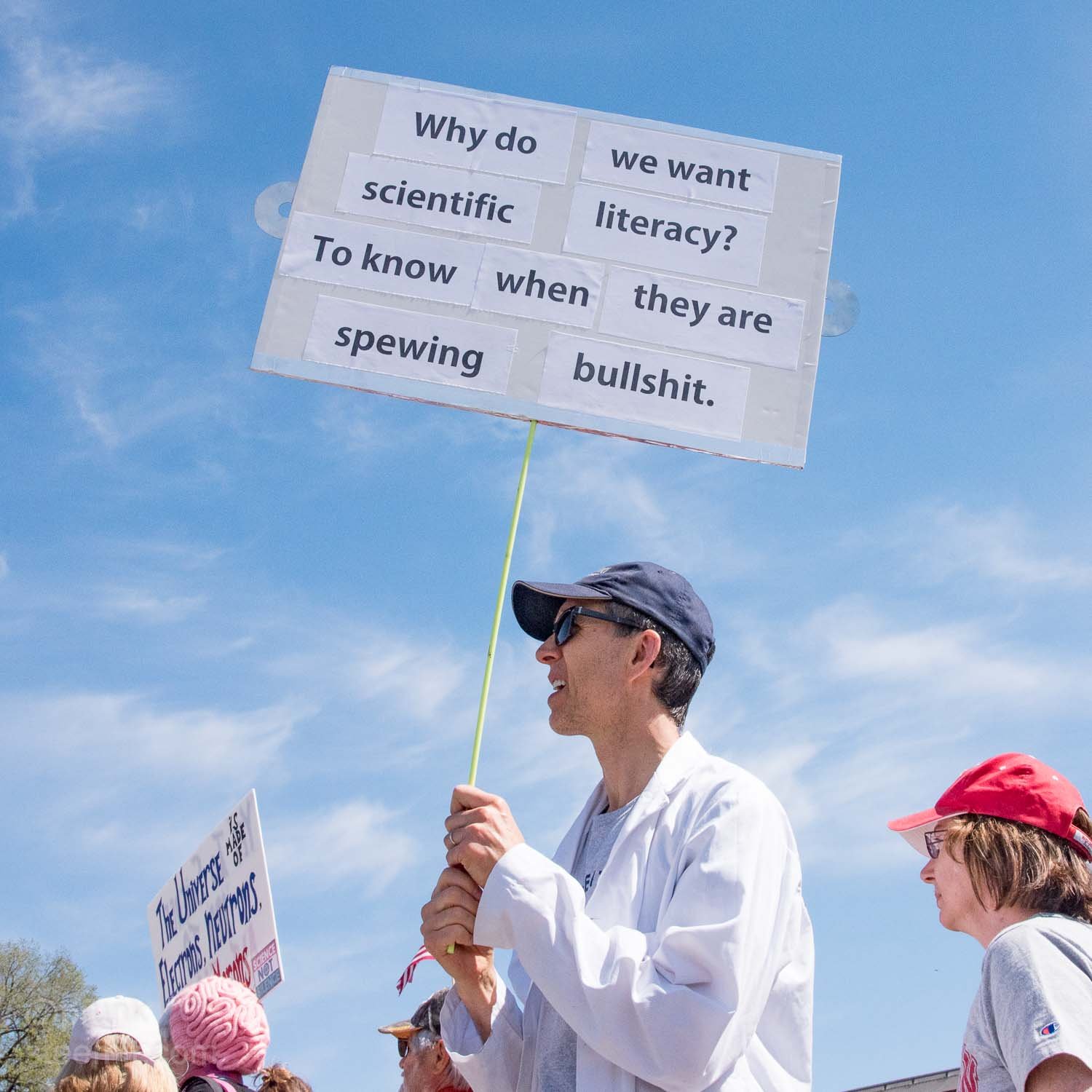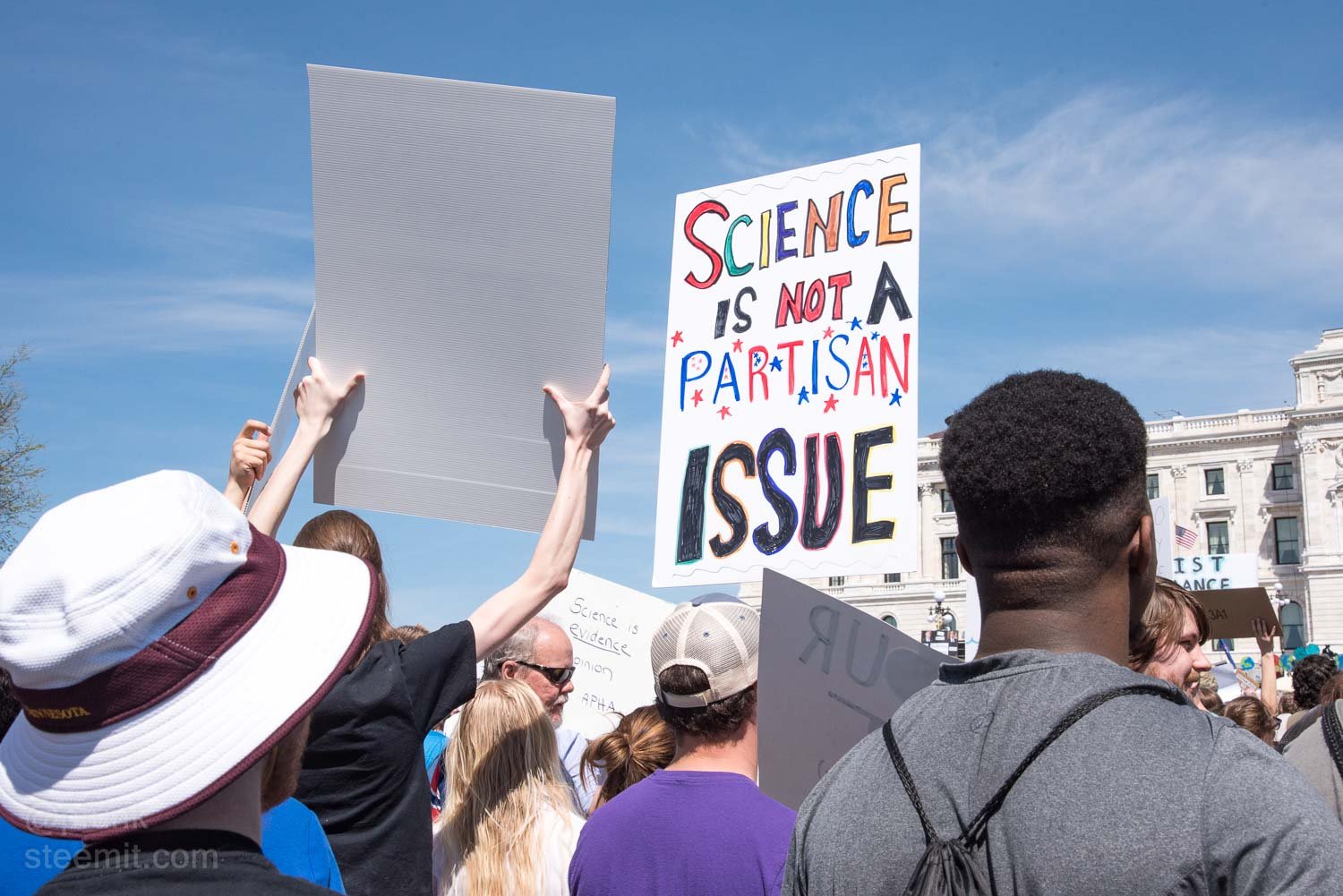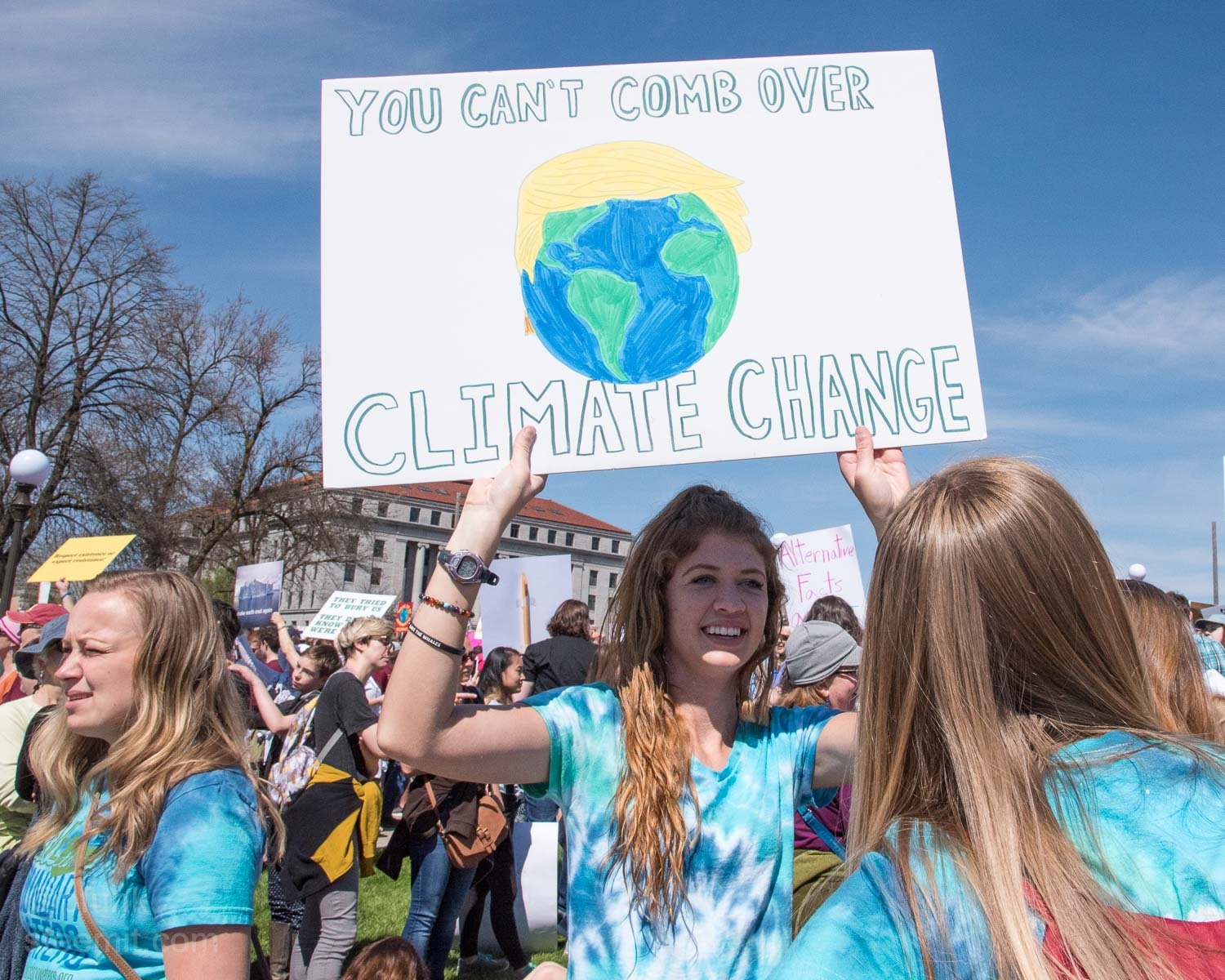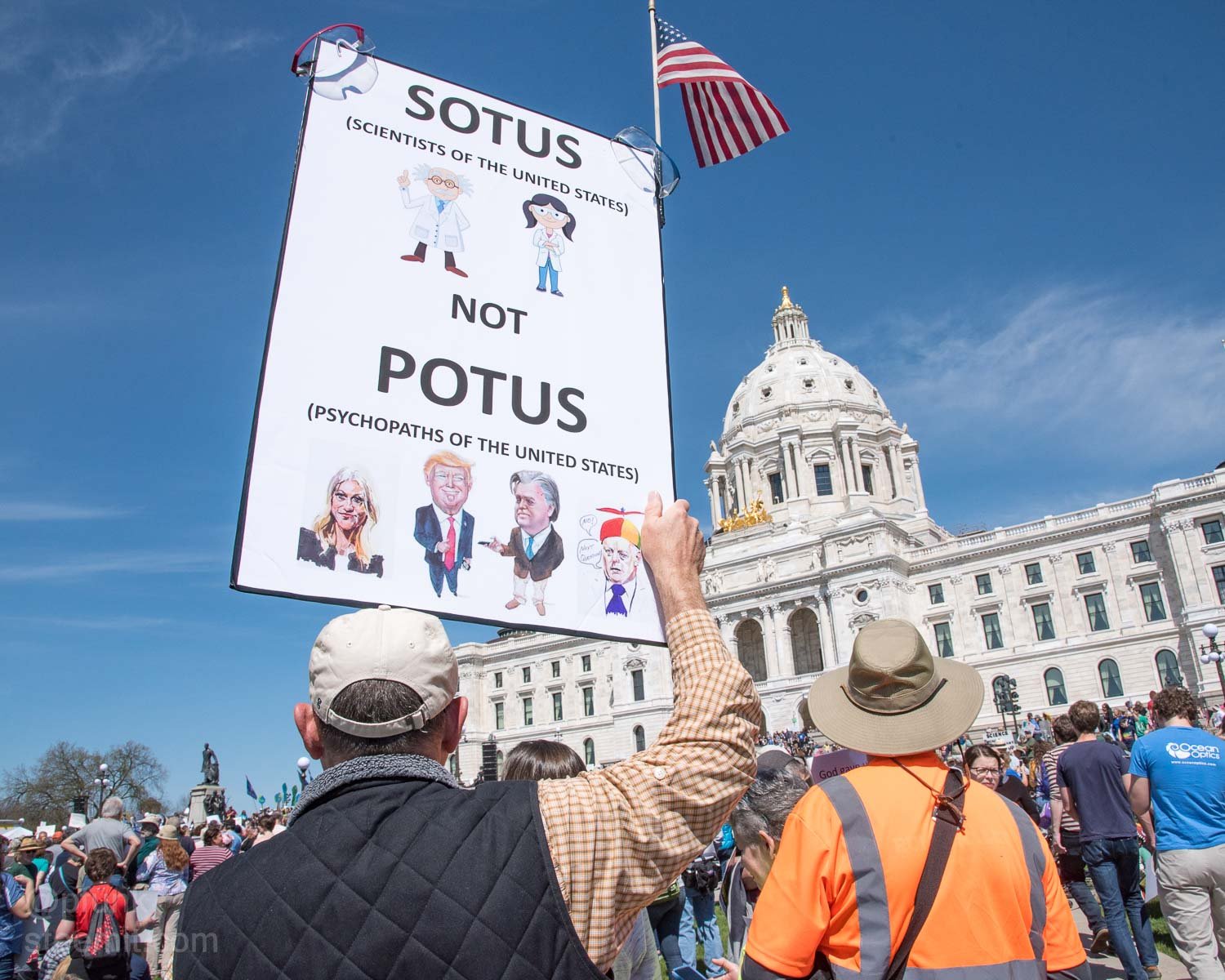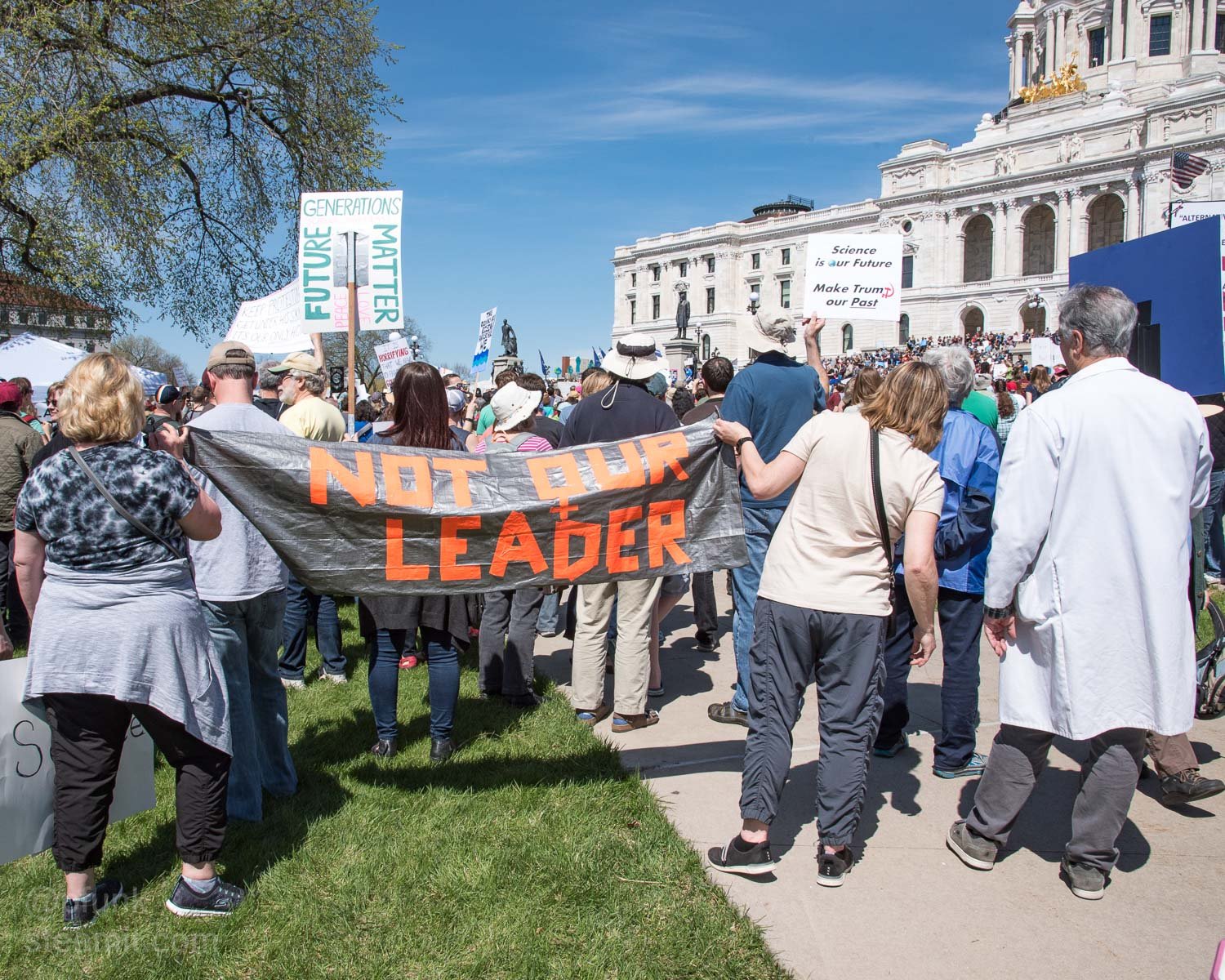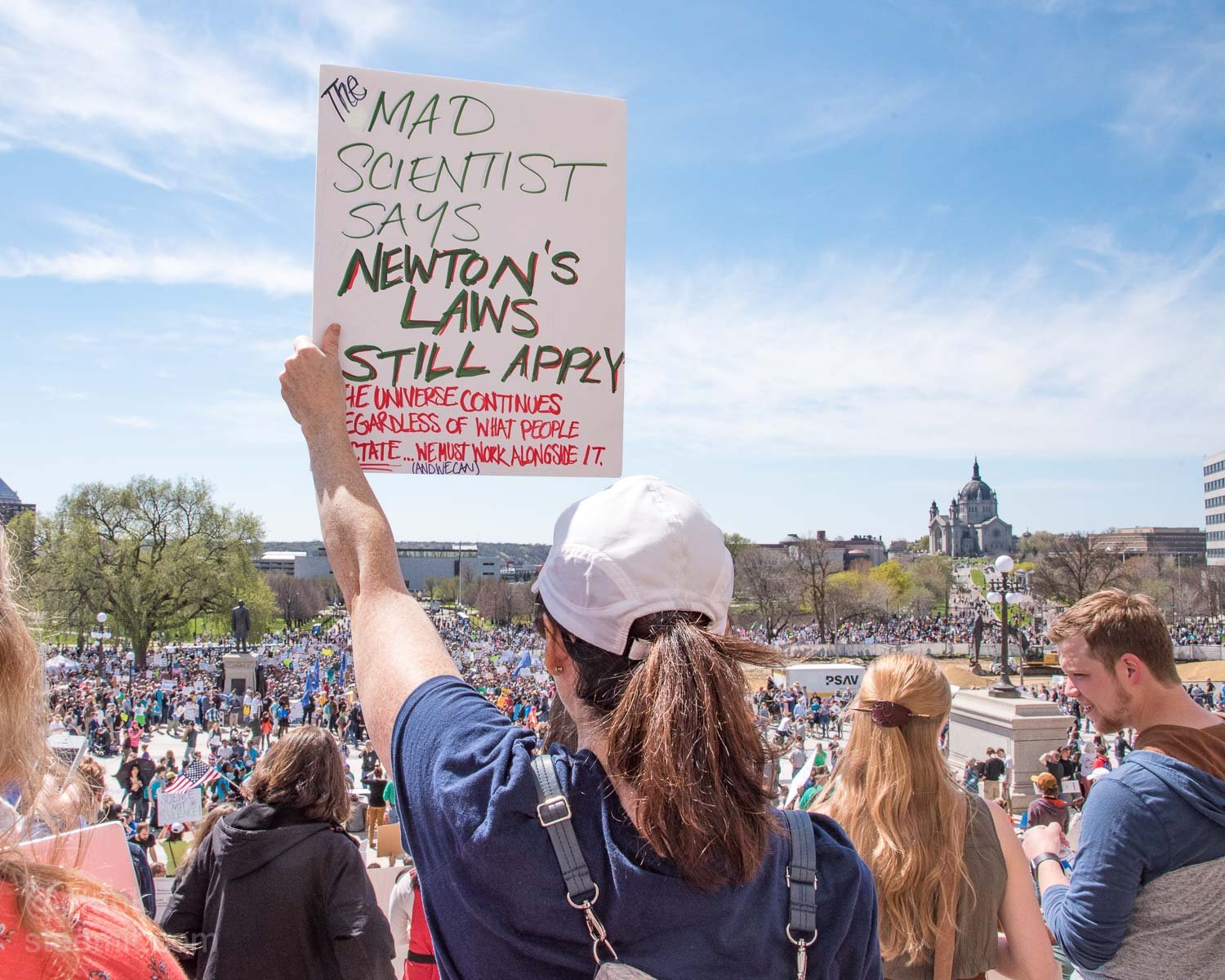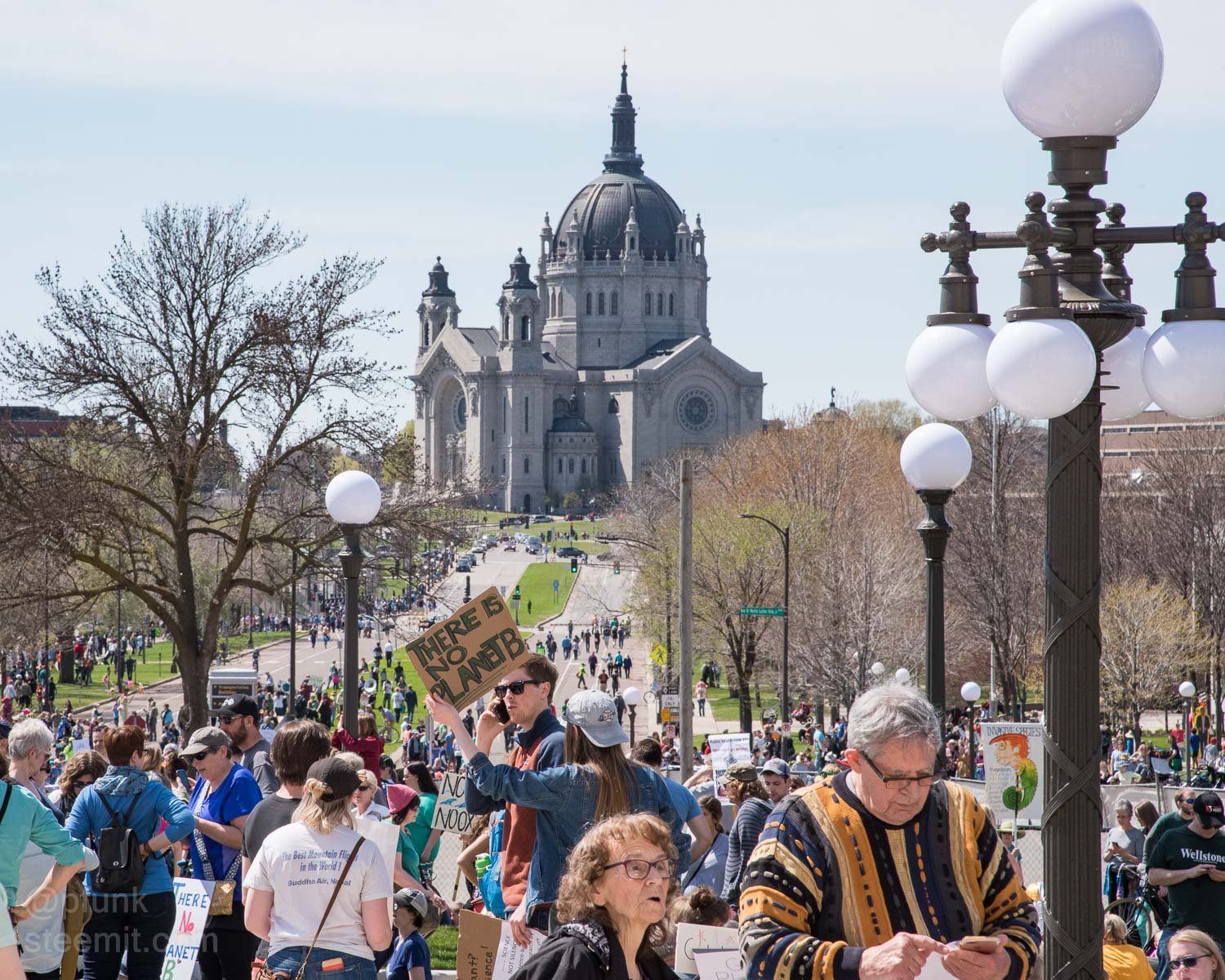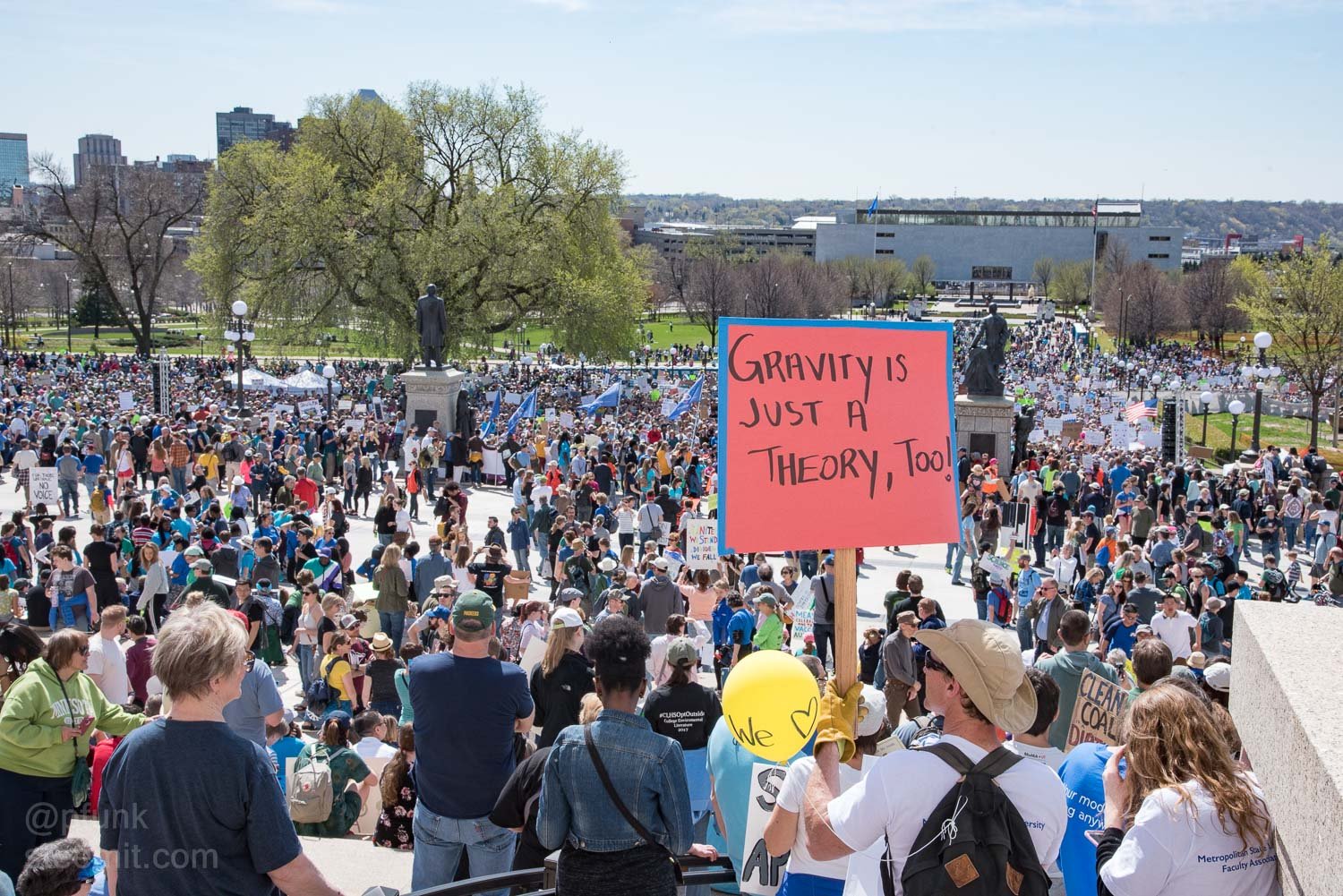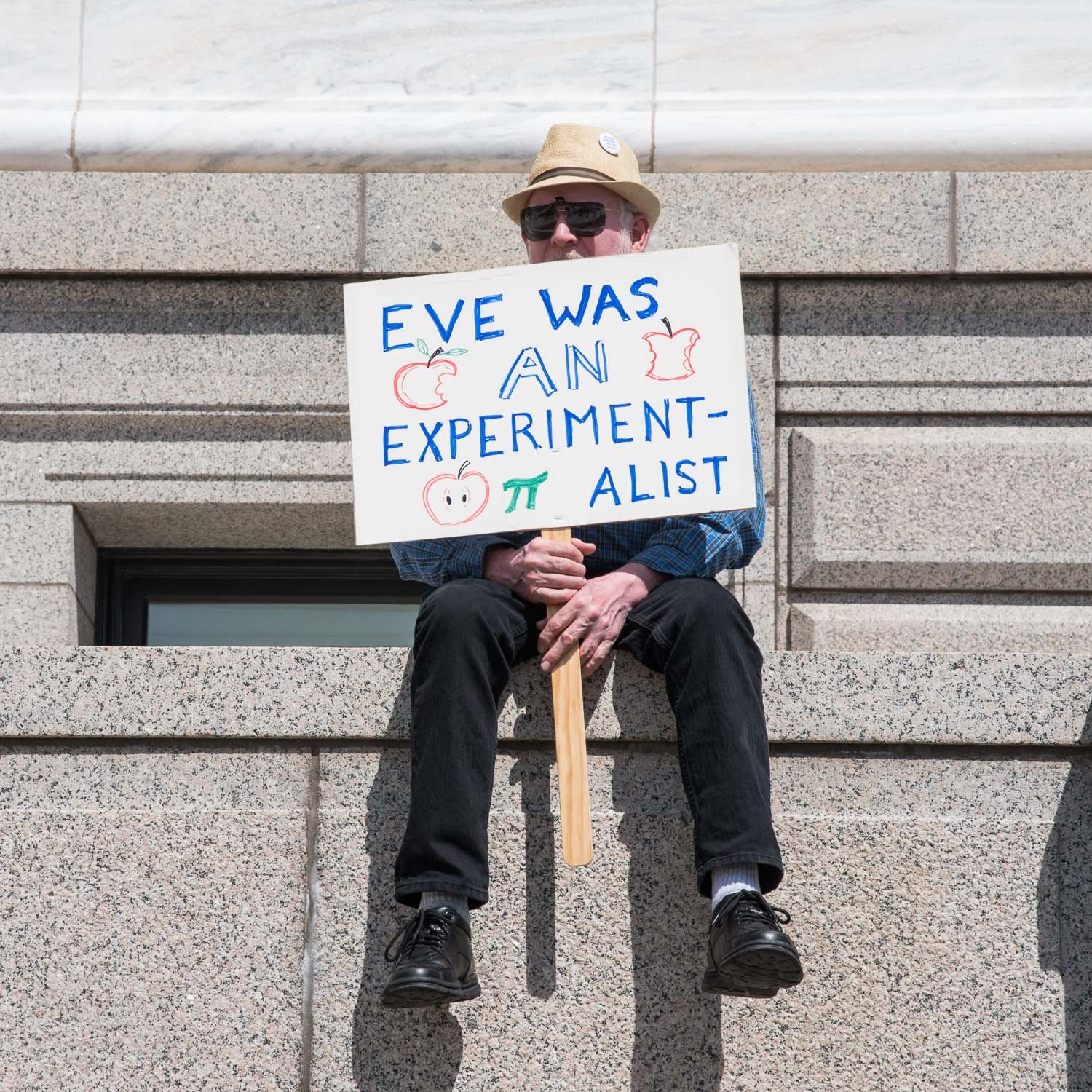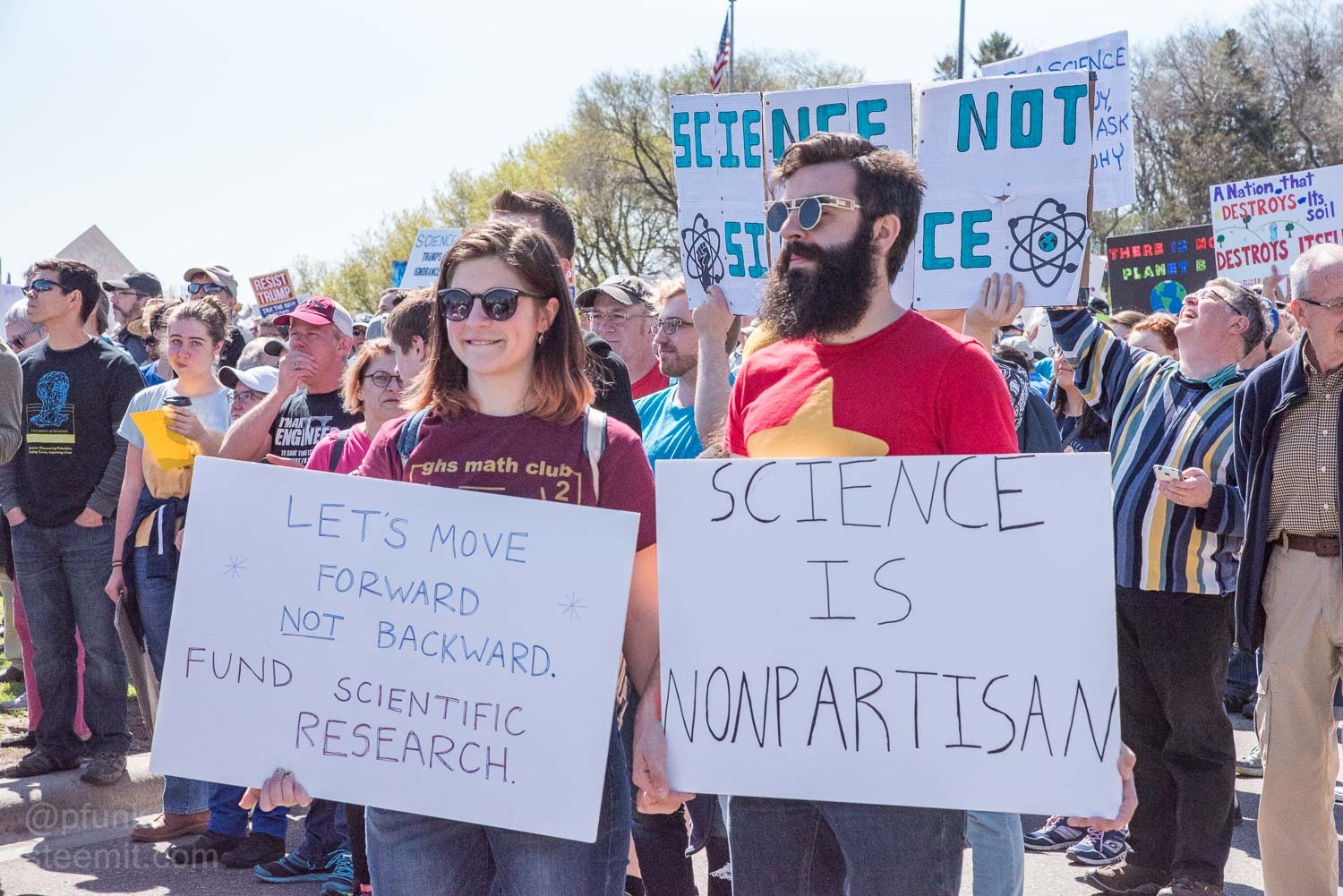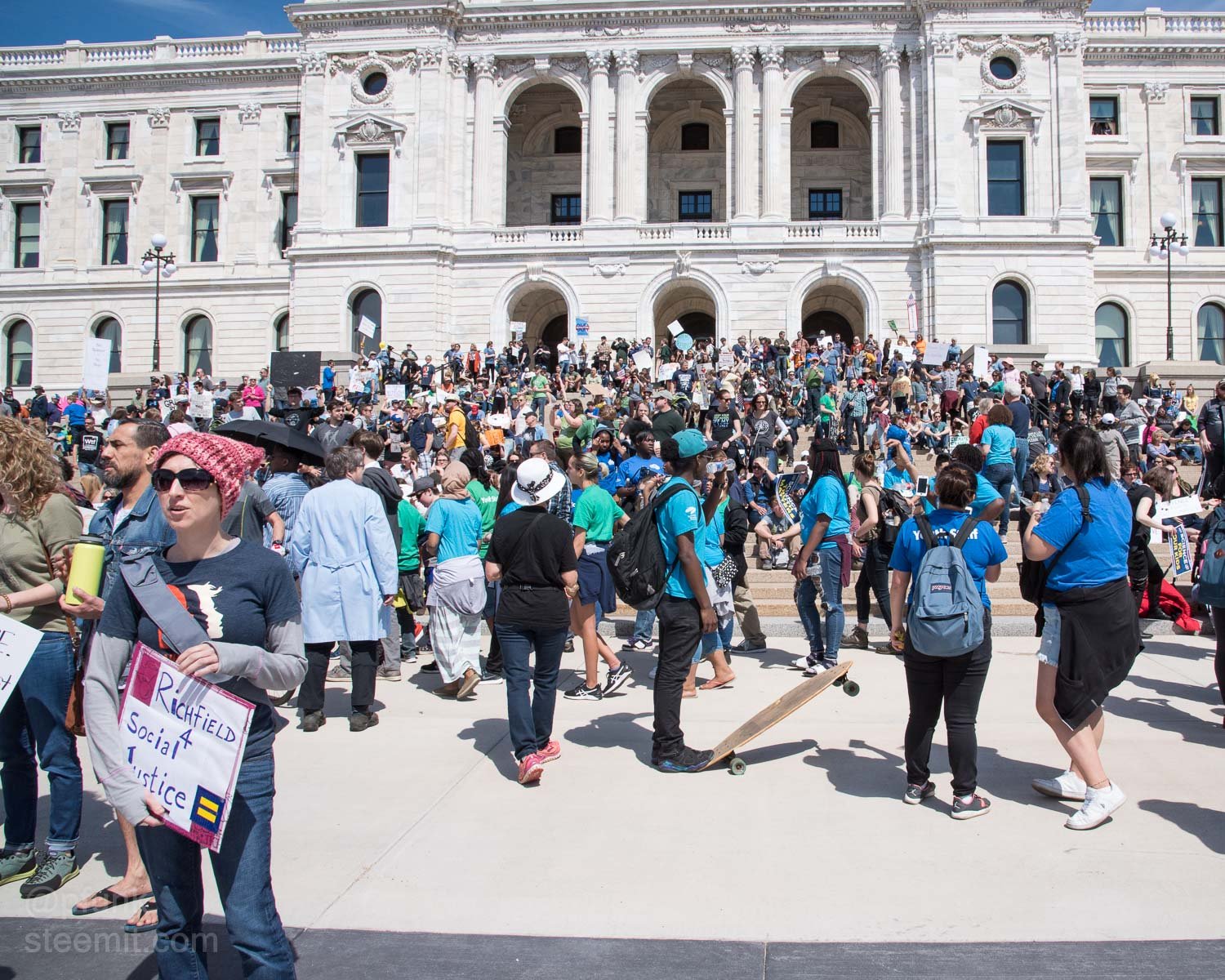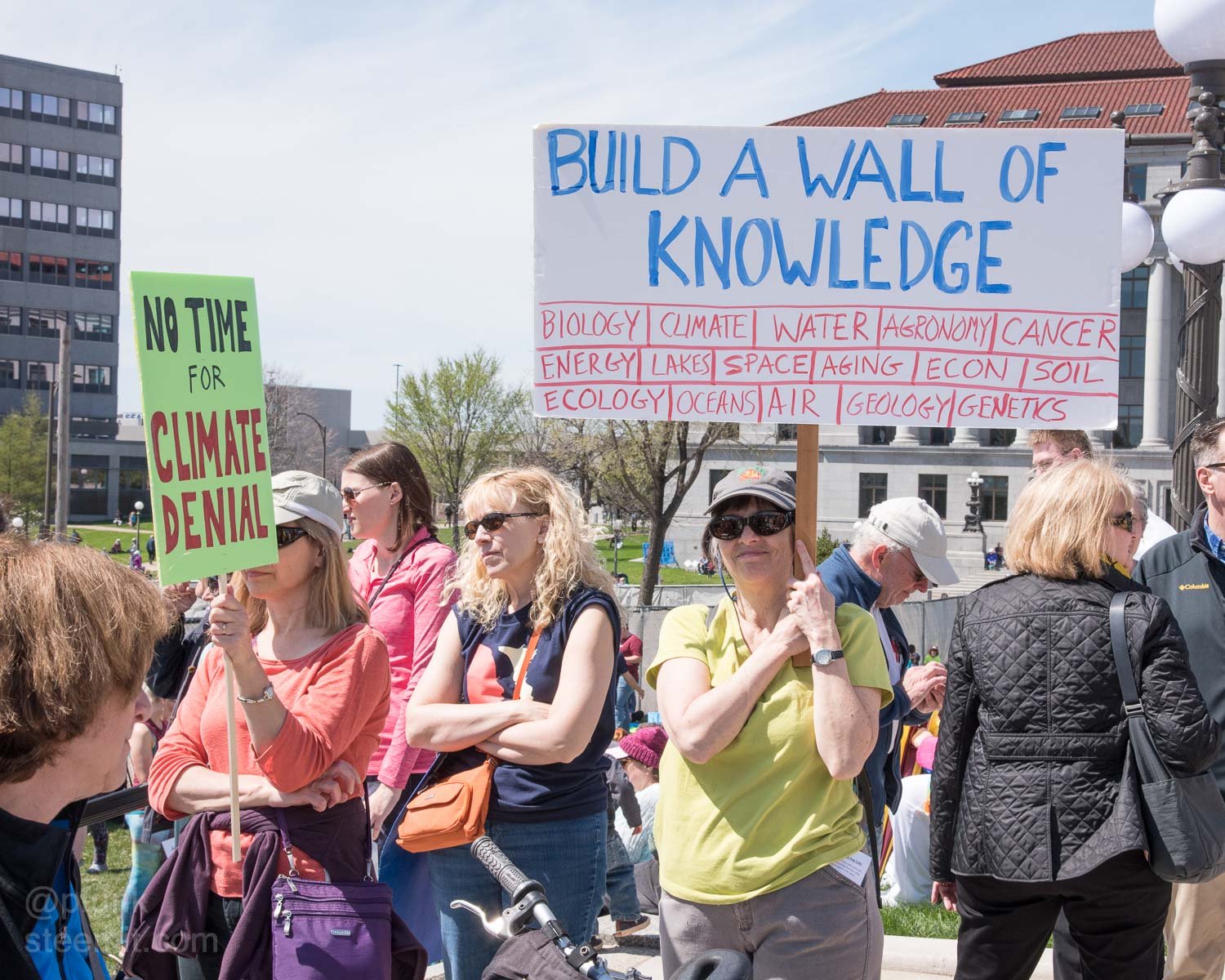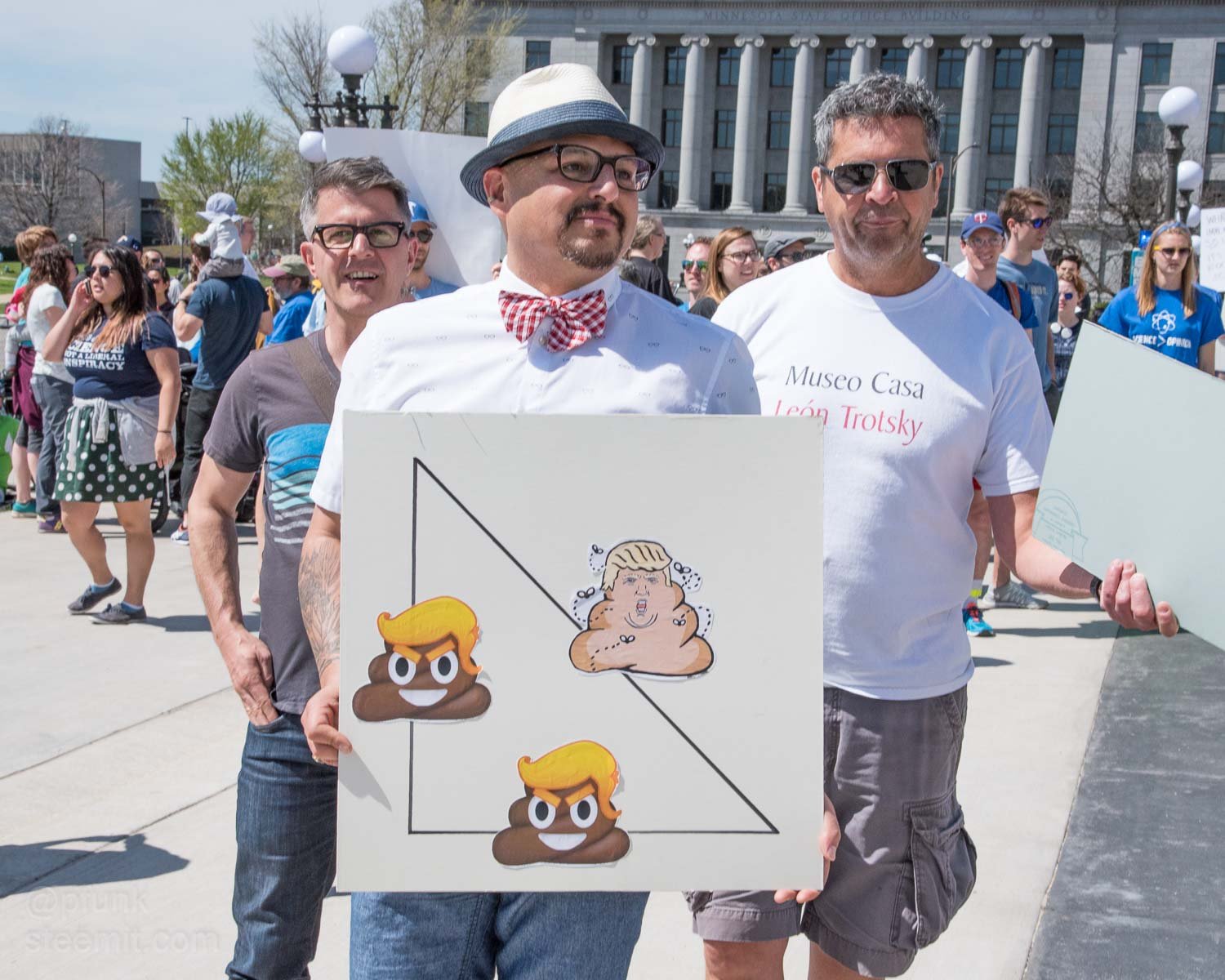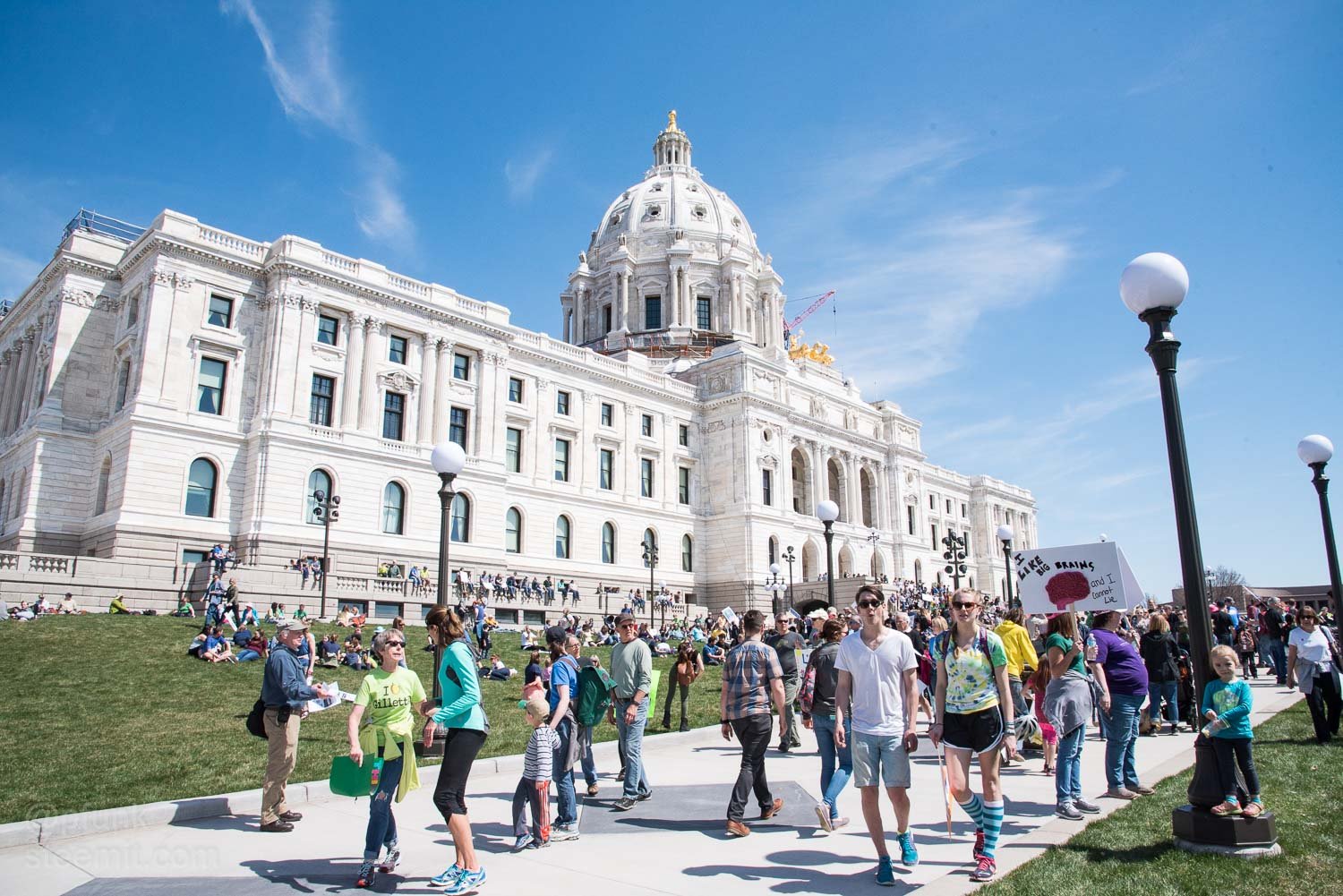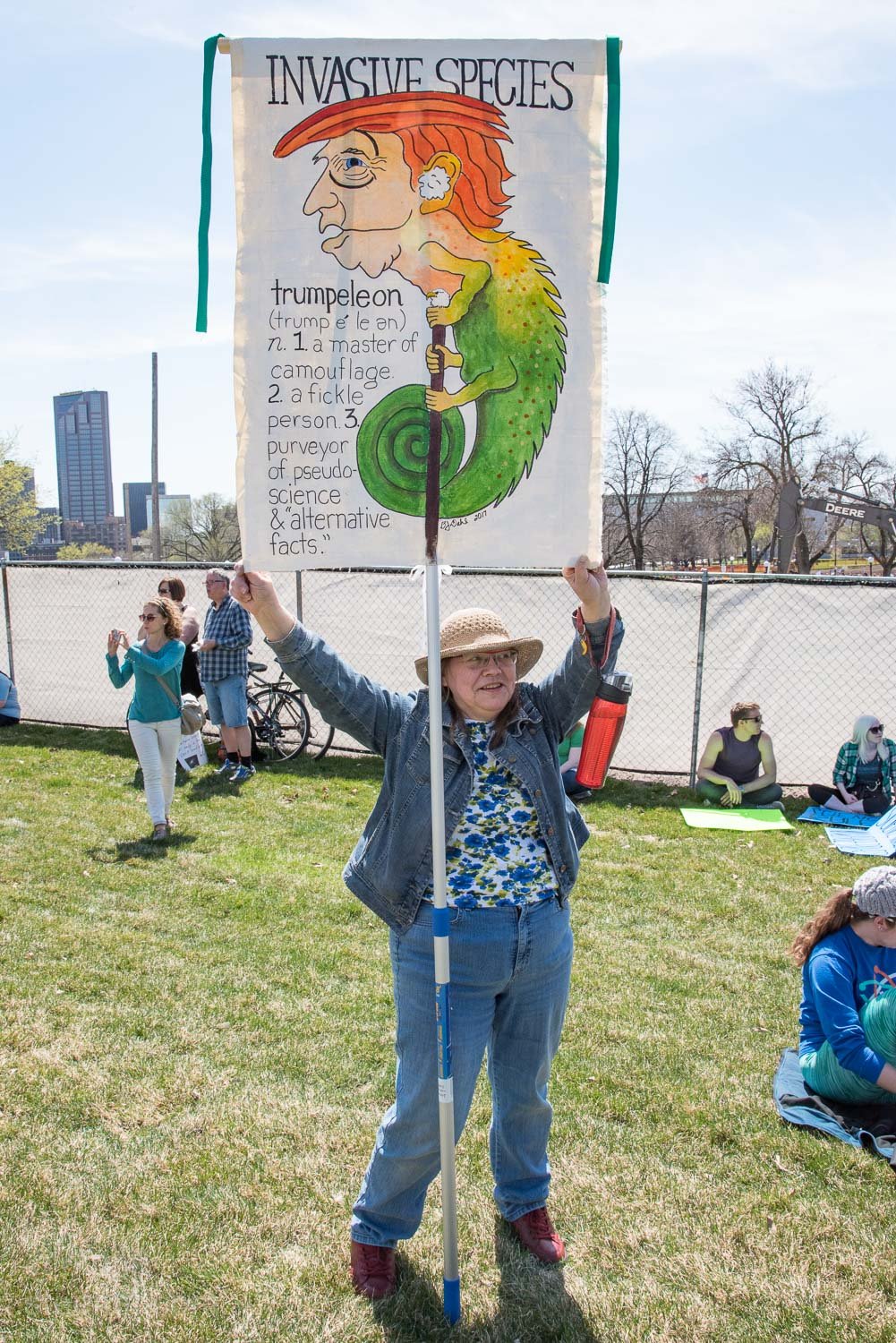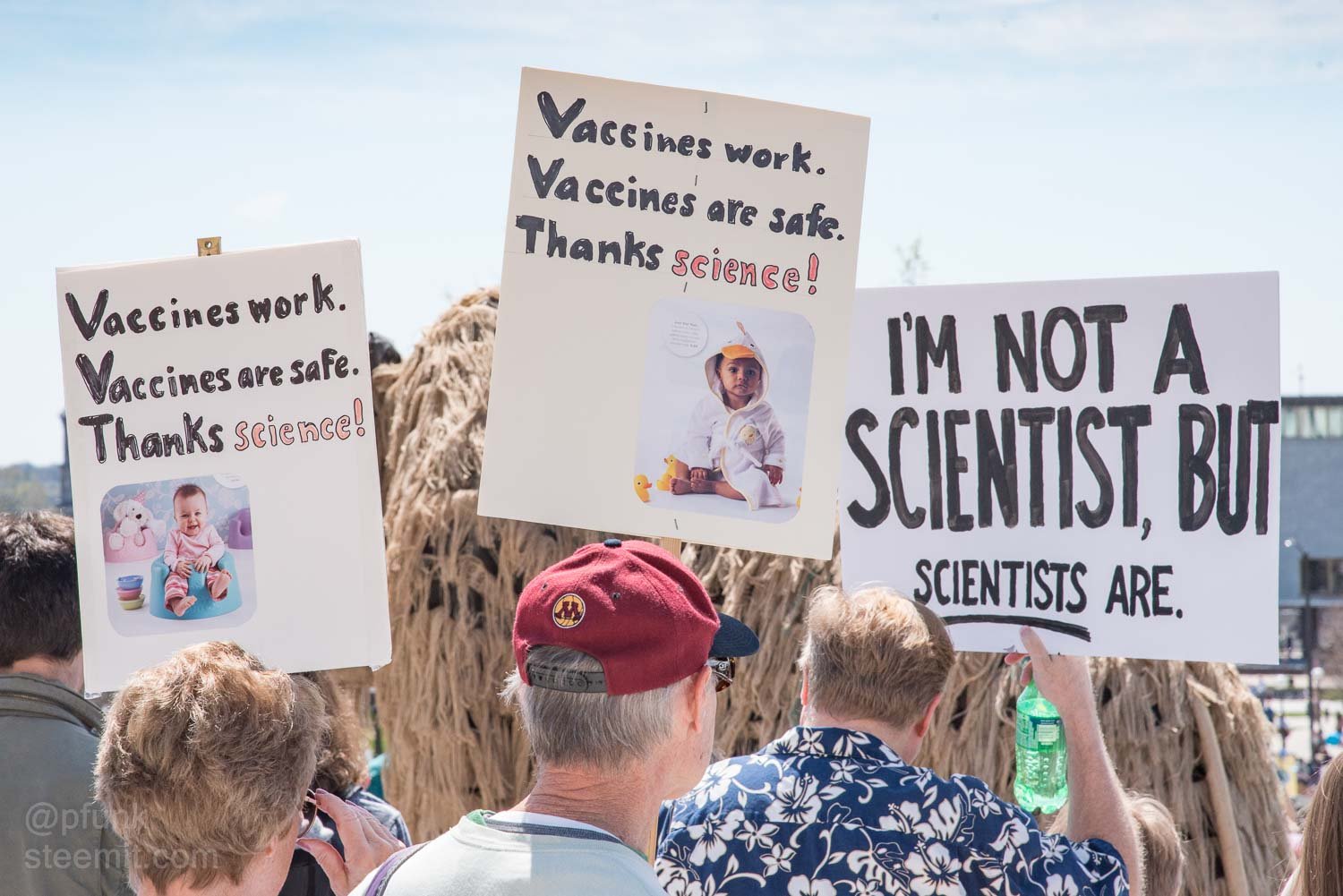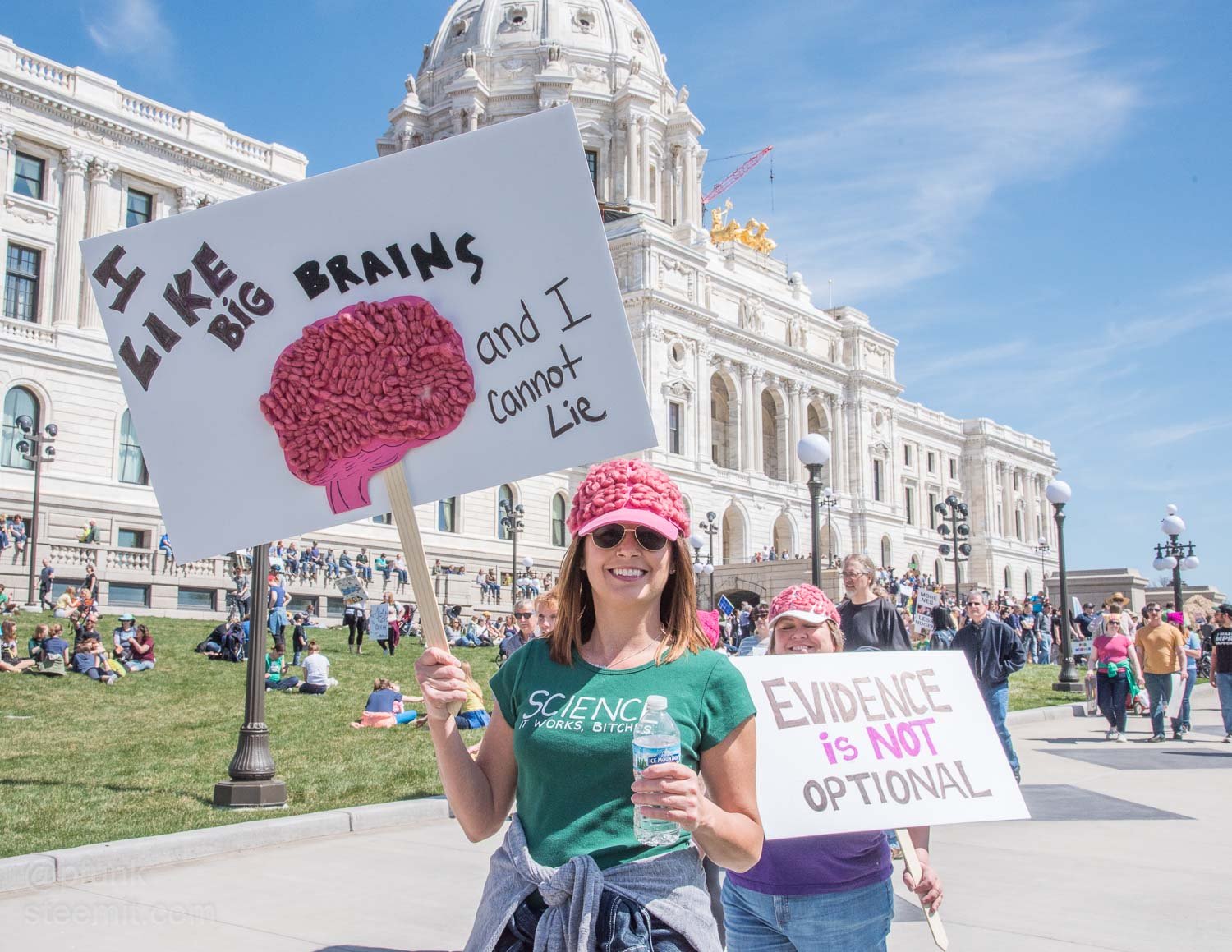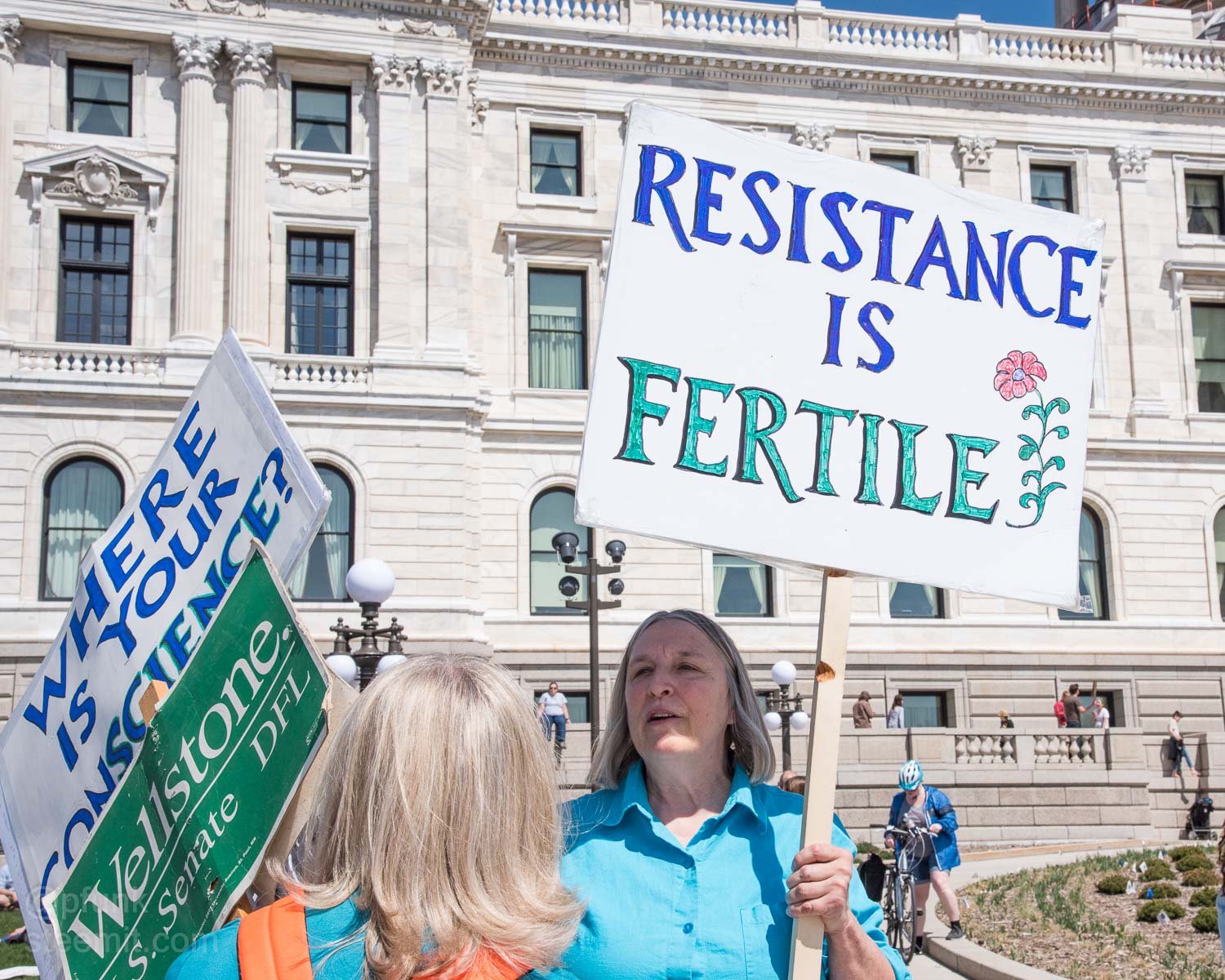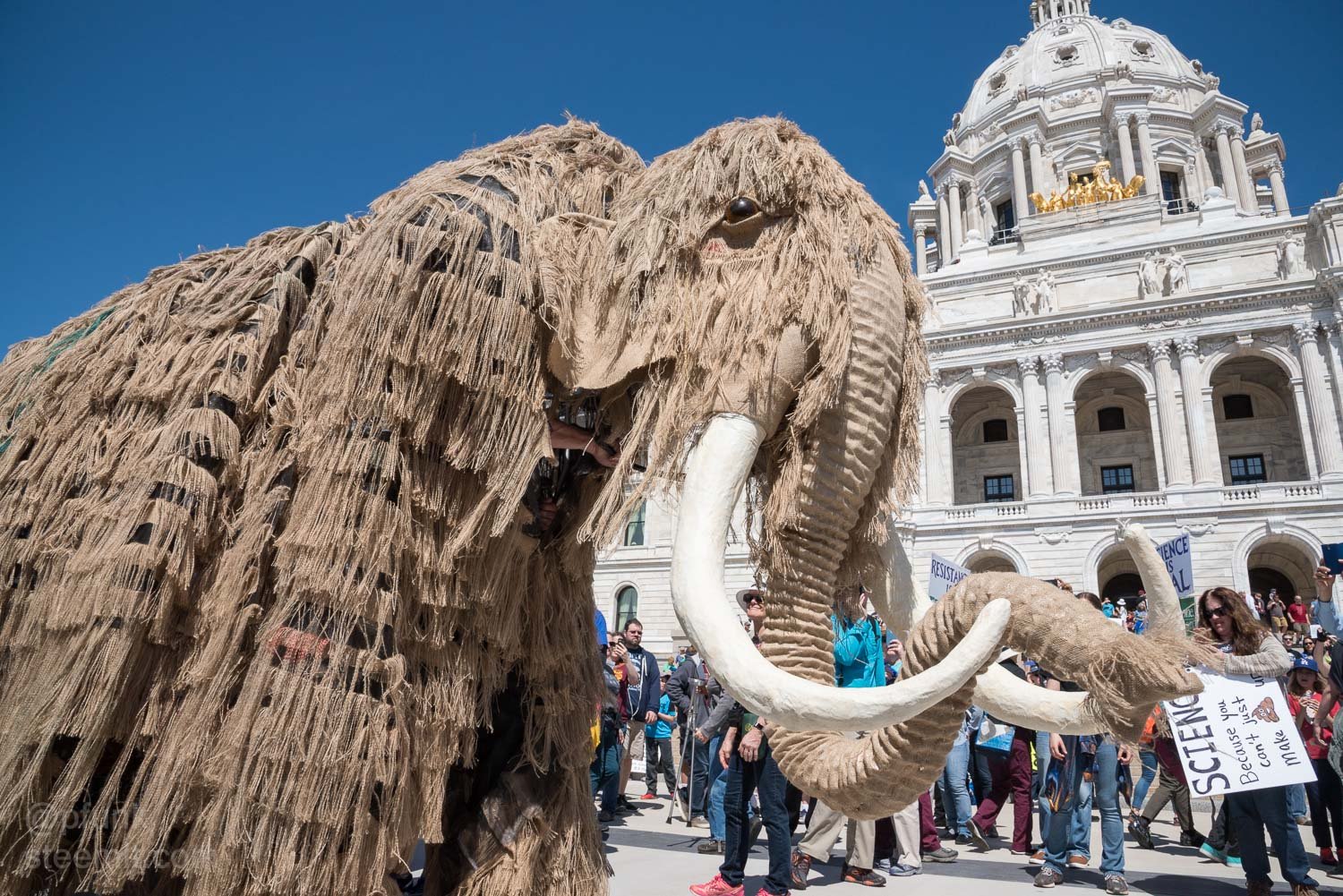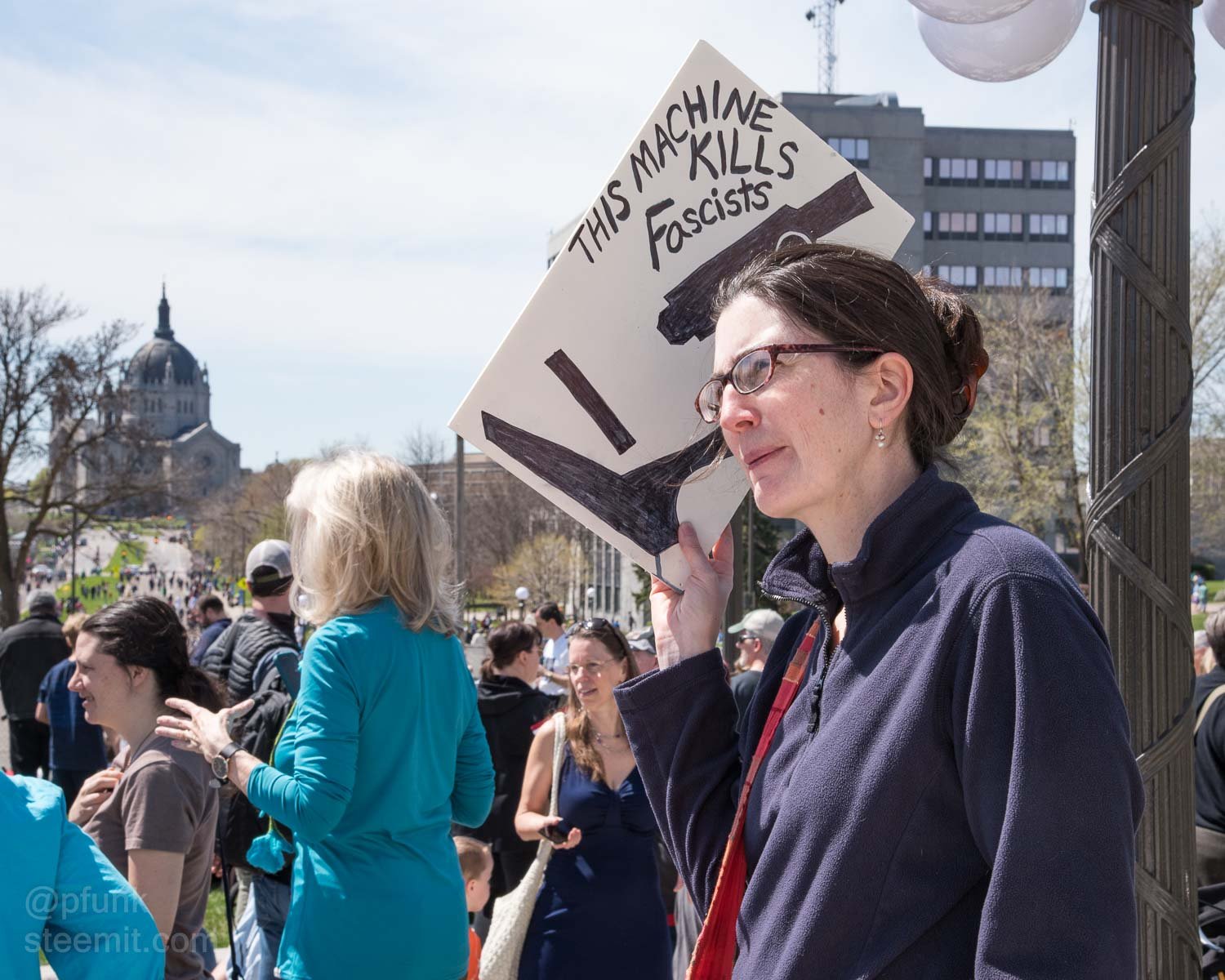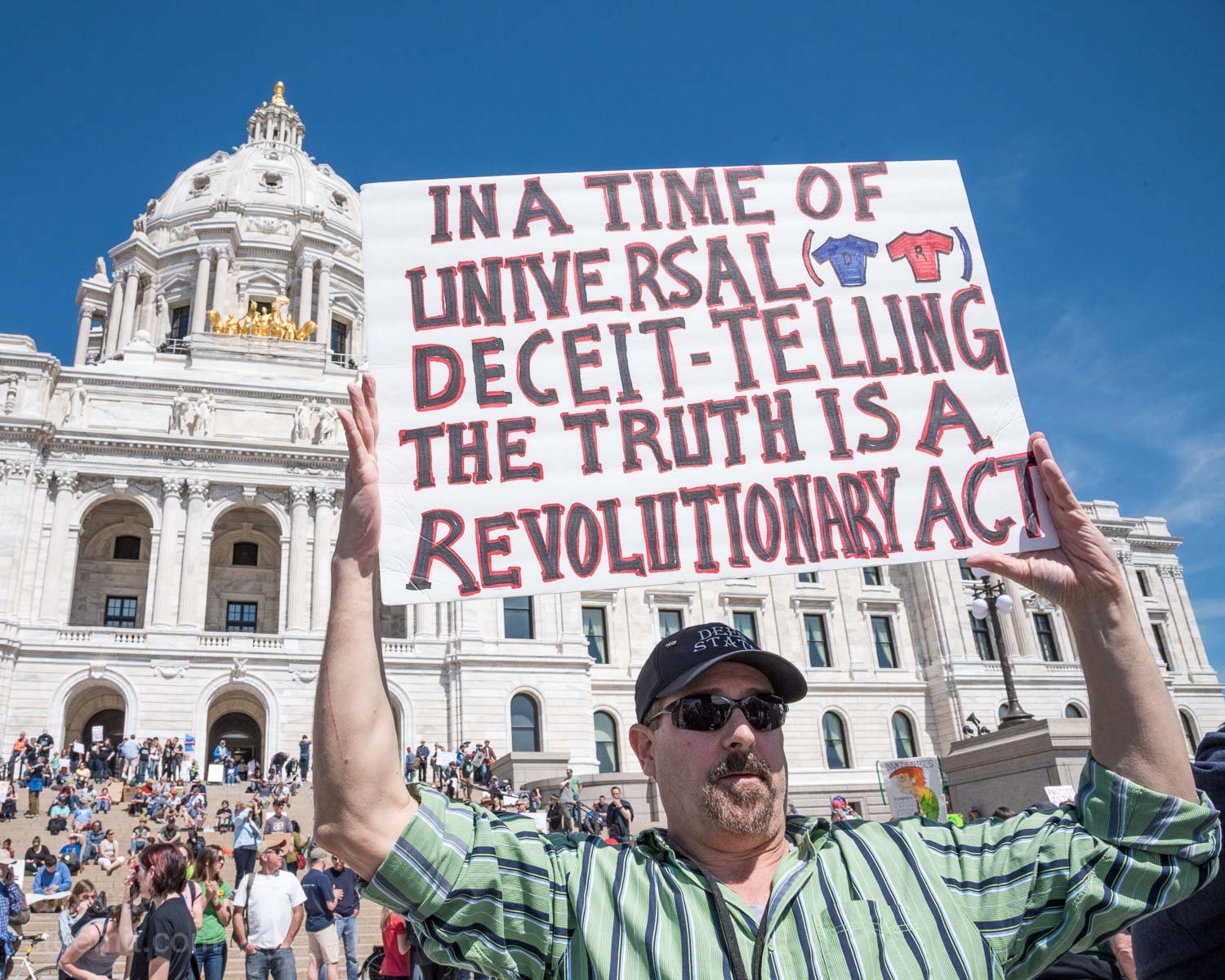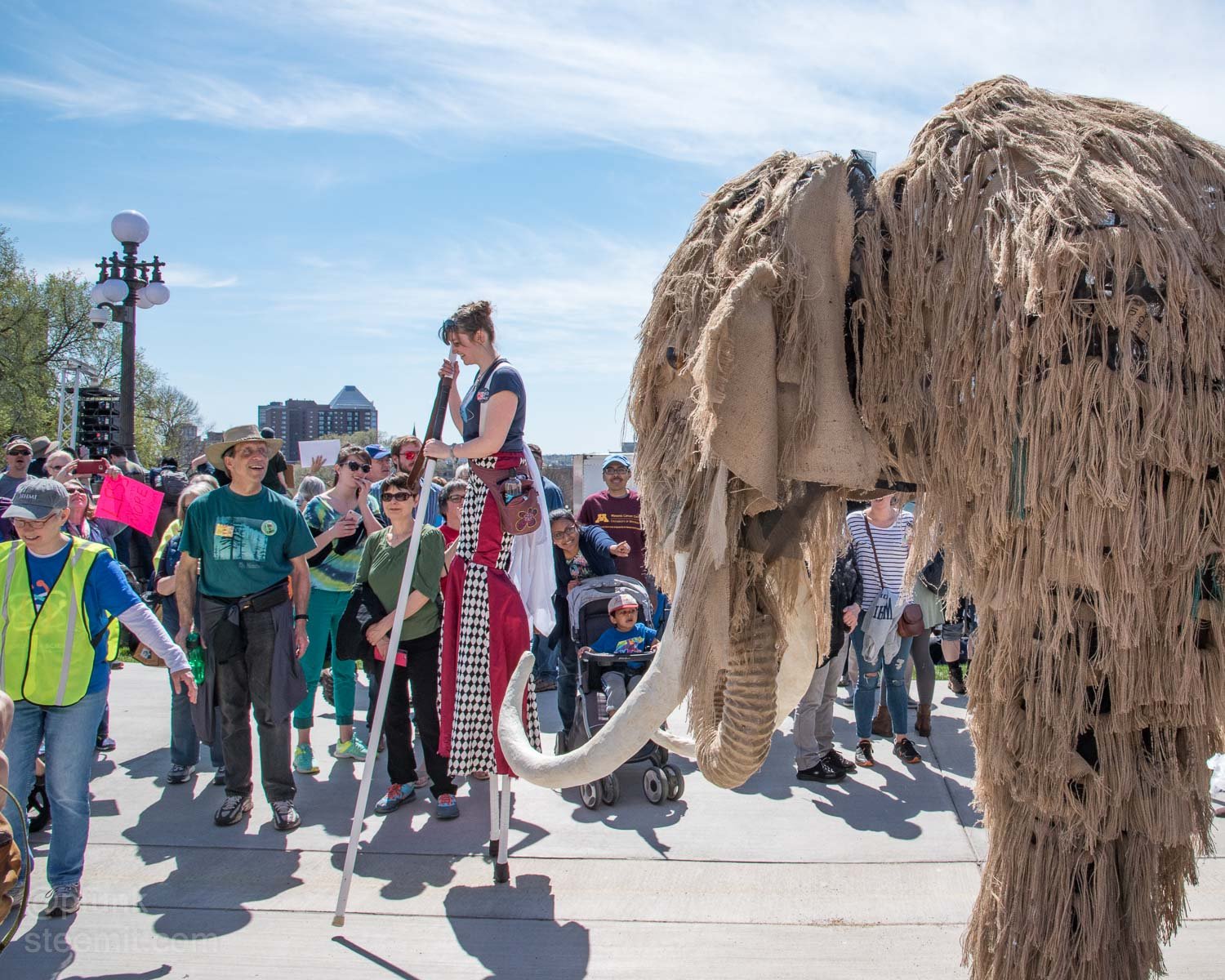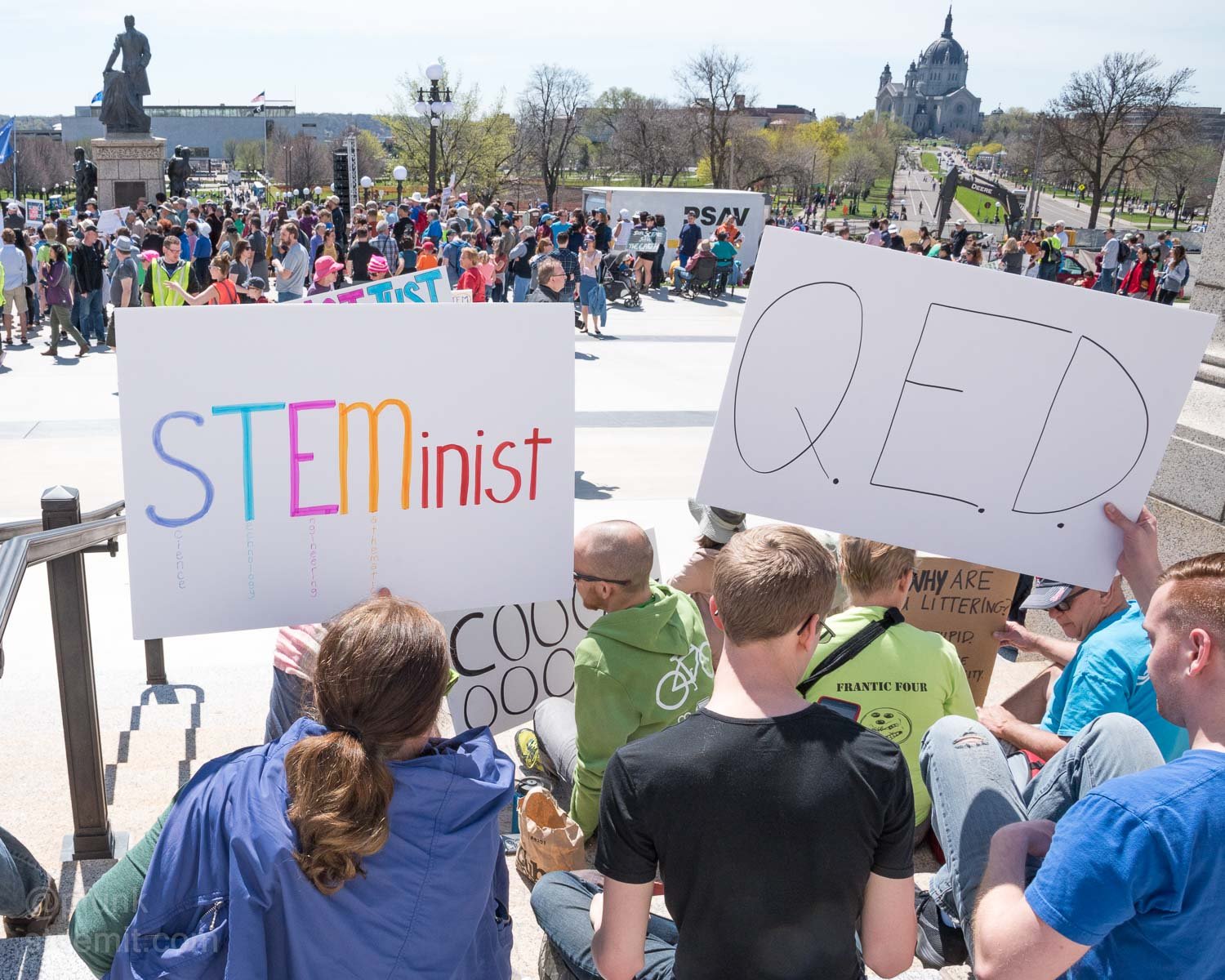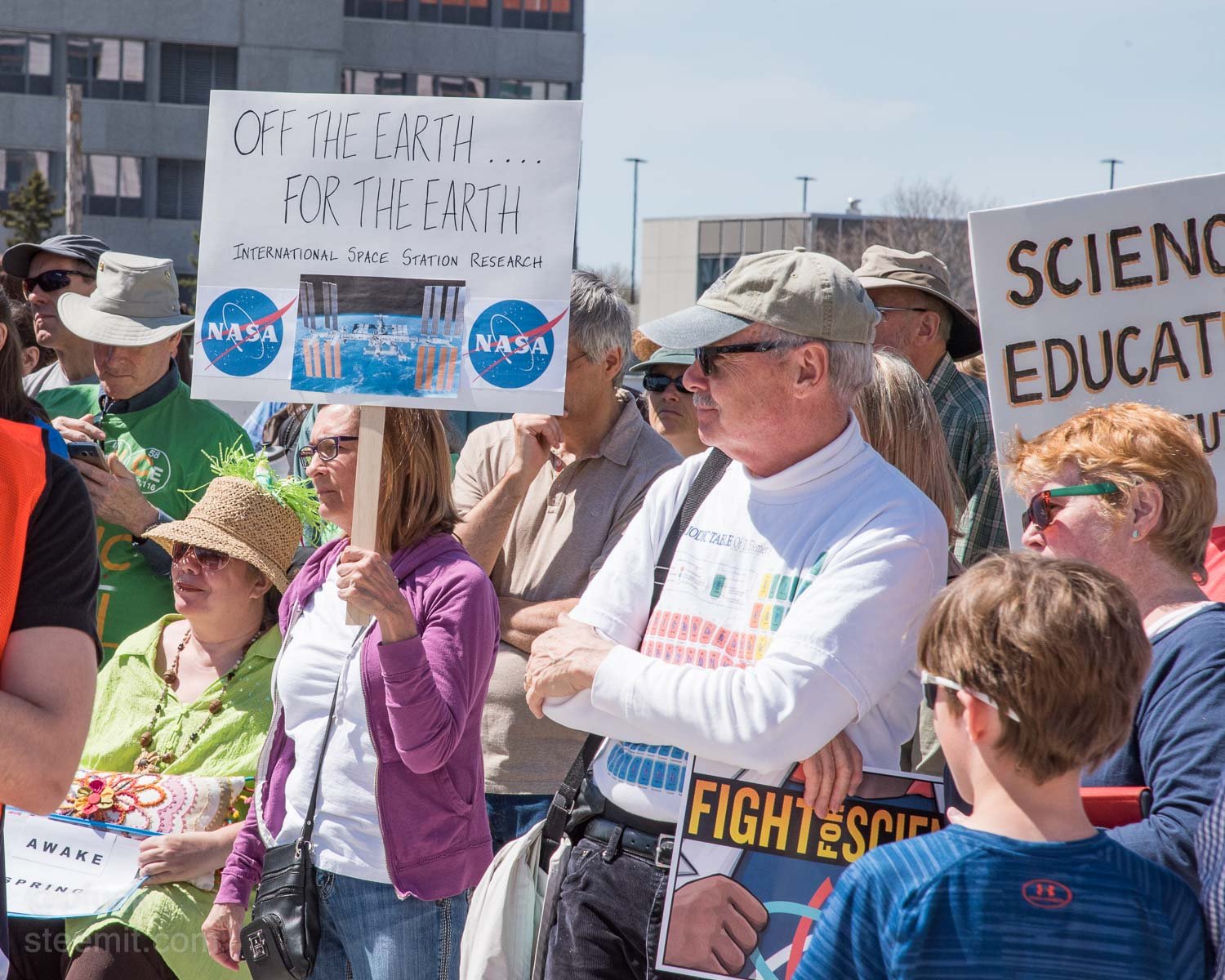 @lordvader made an appearance...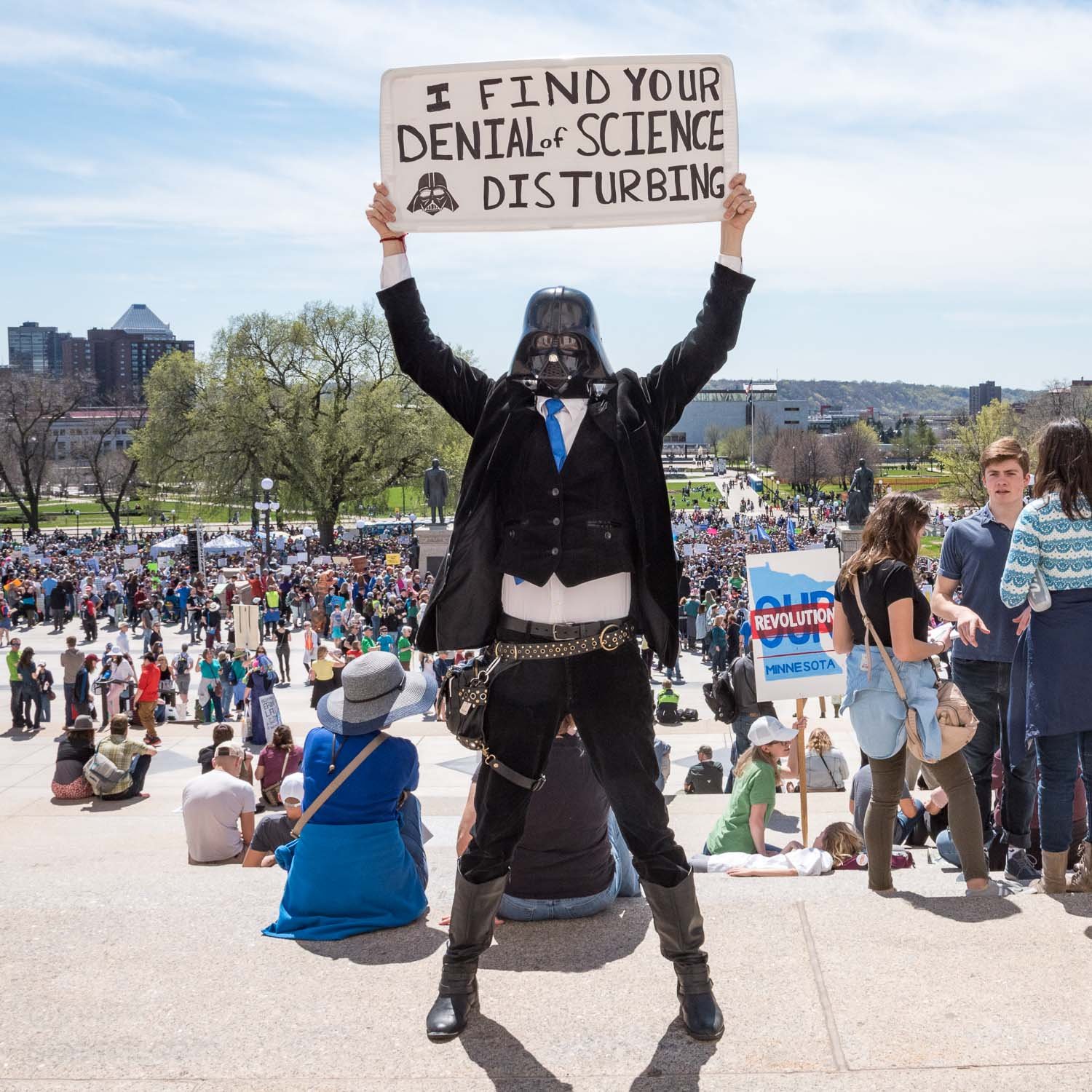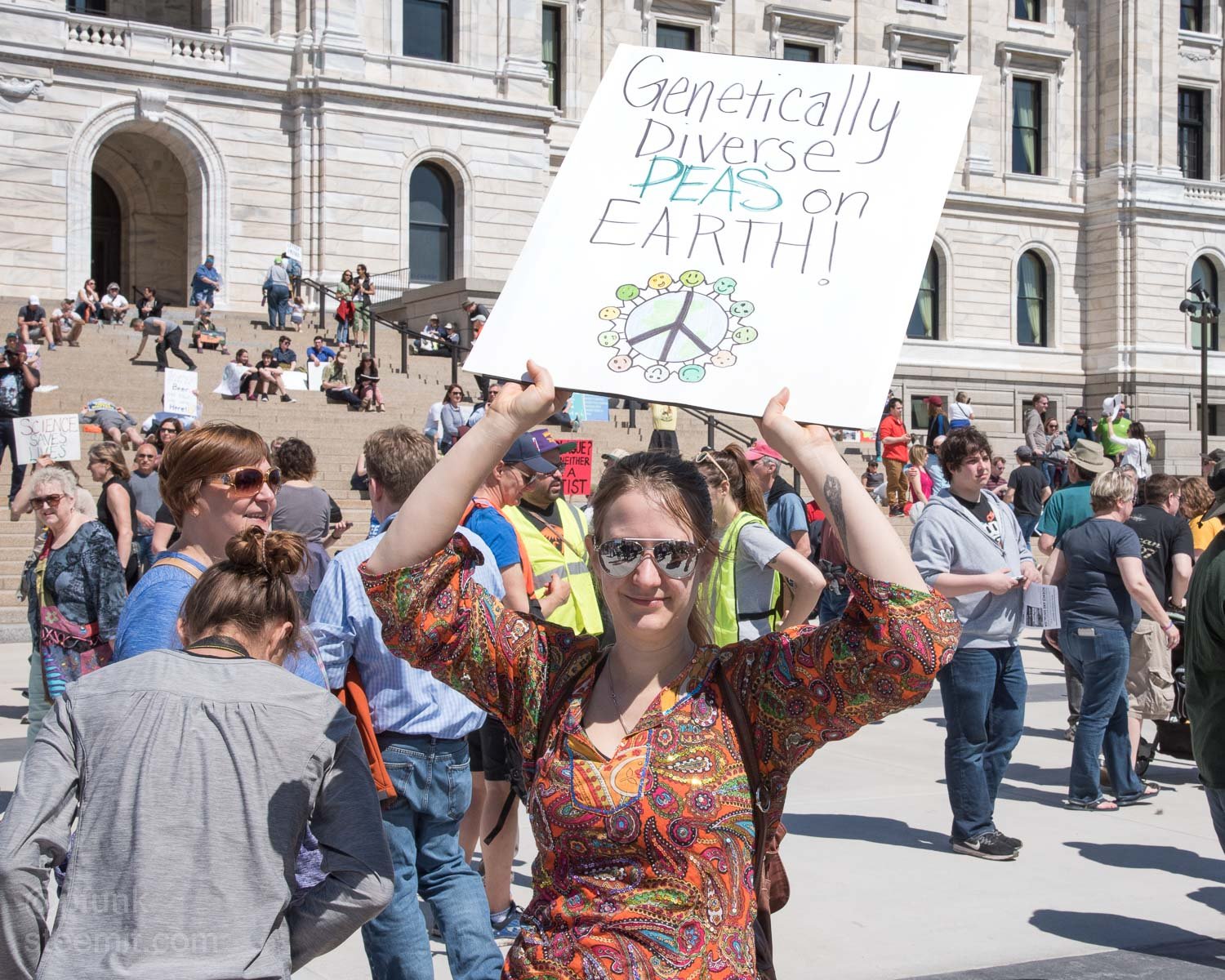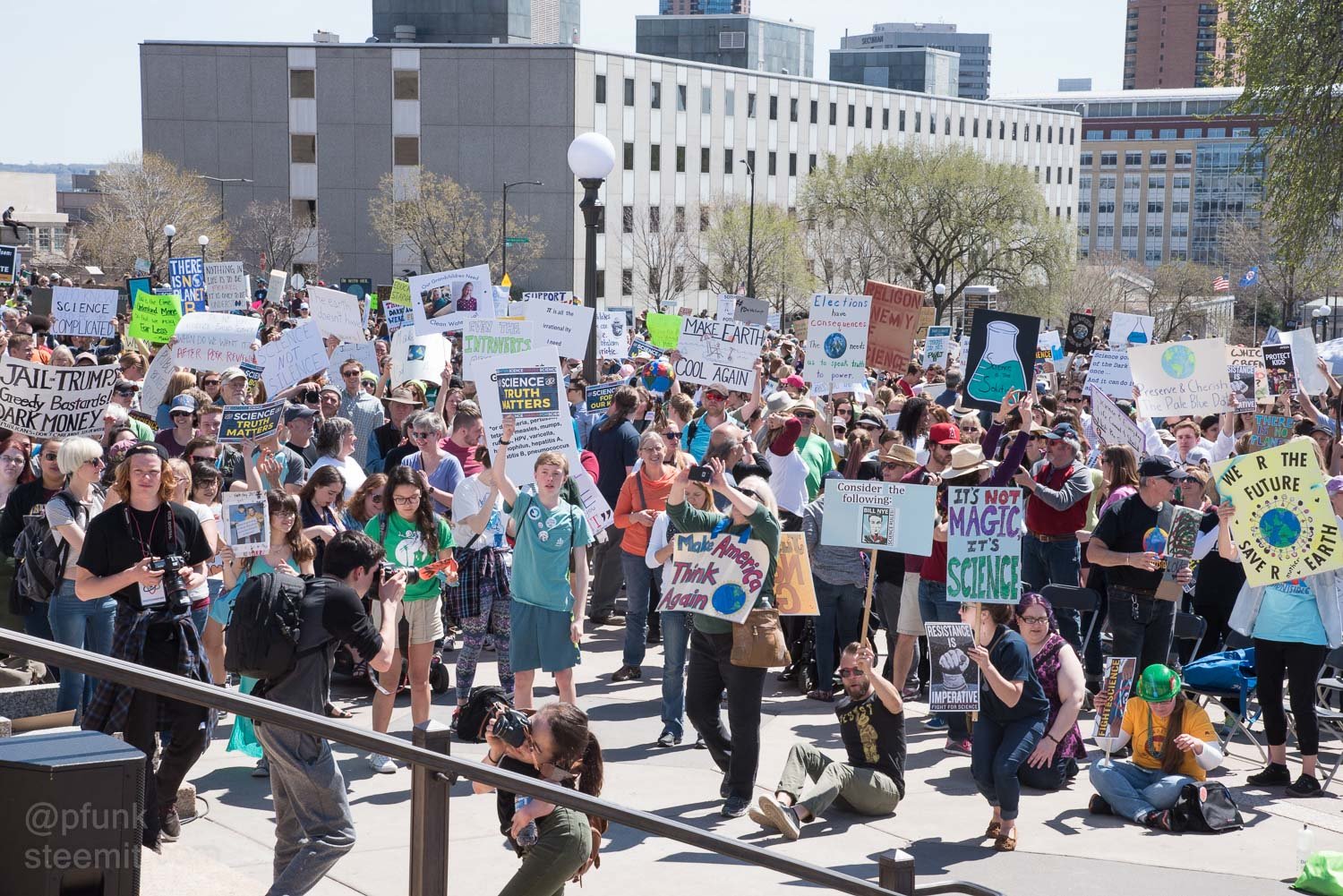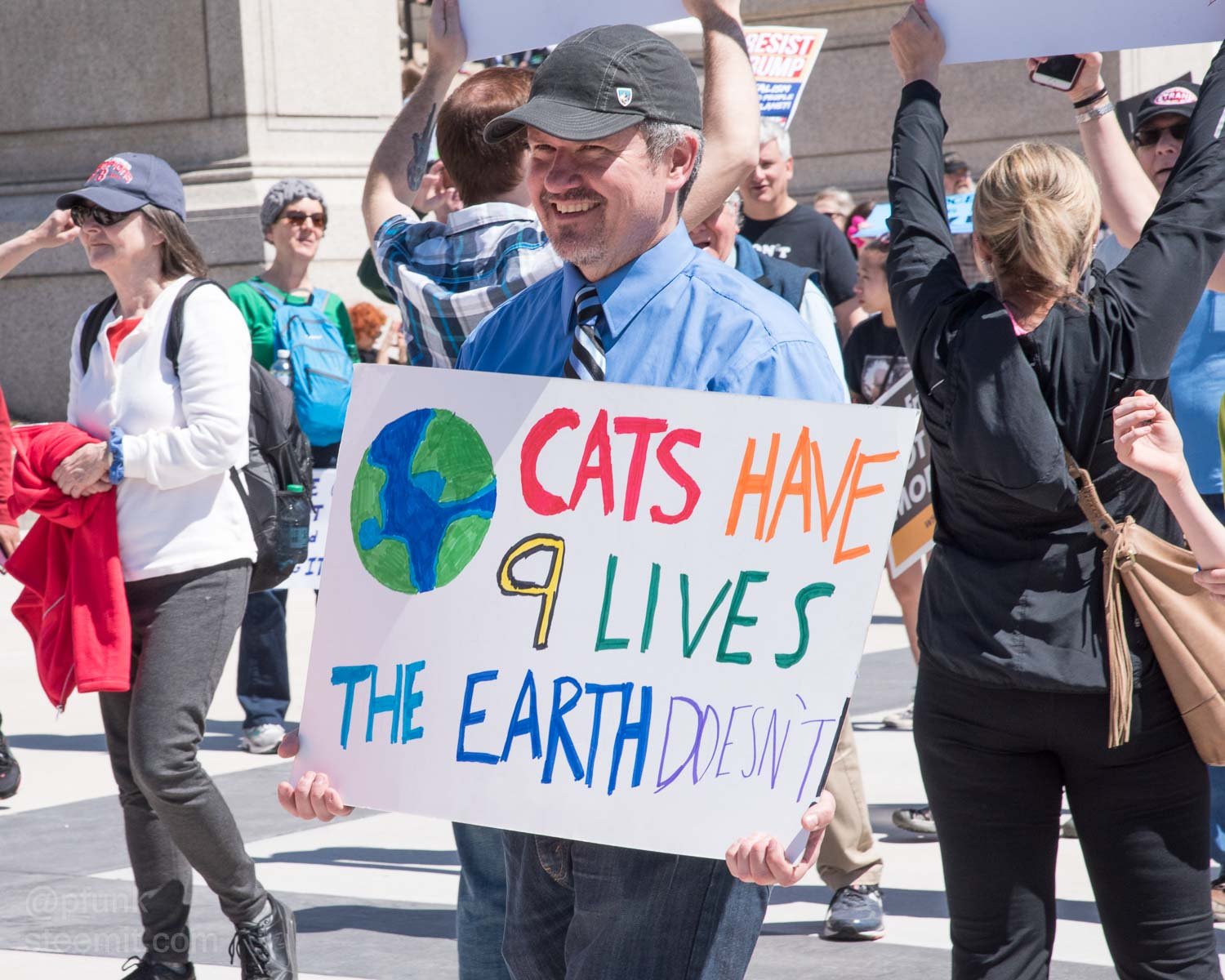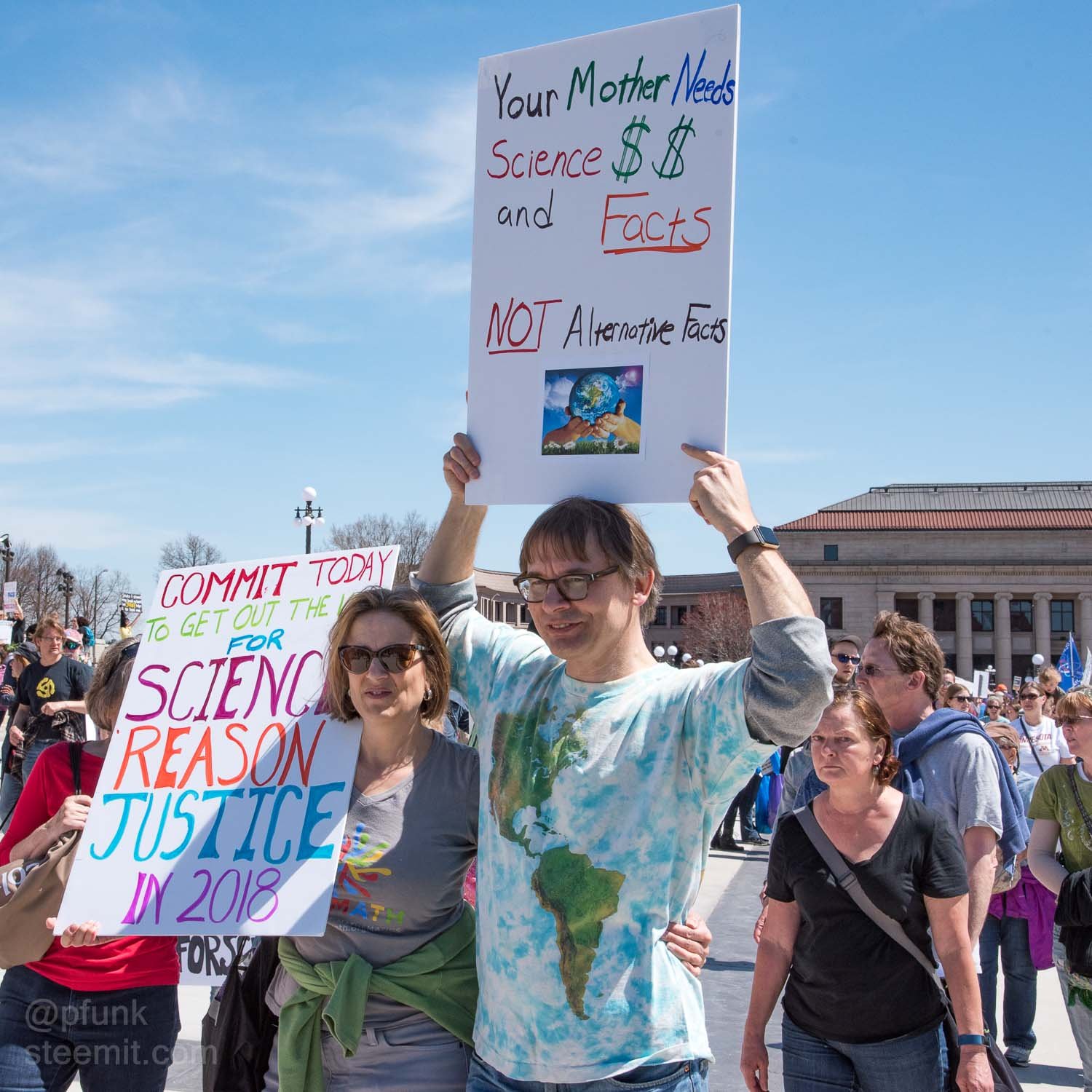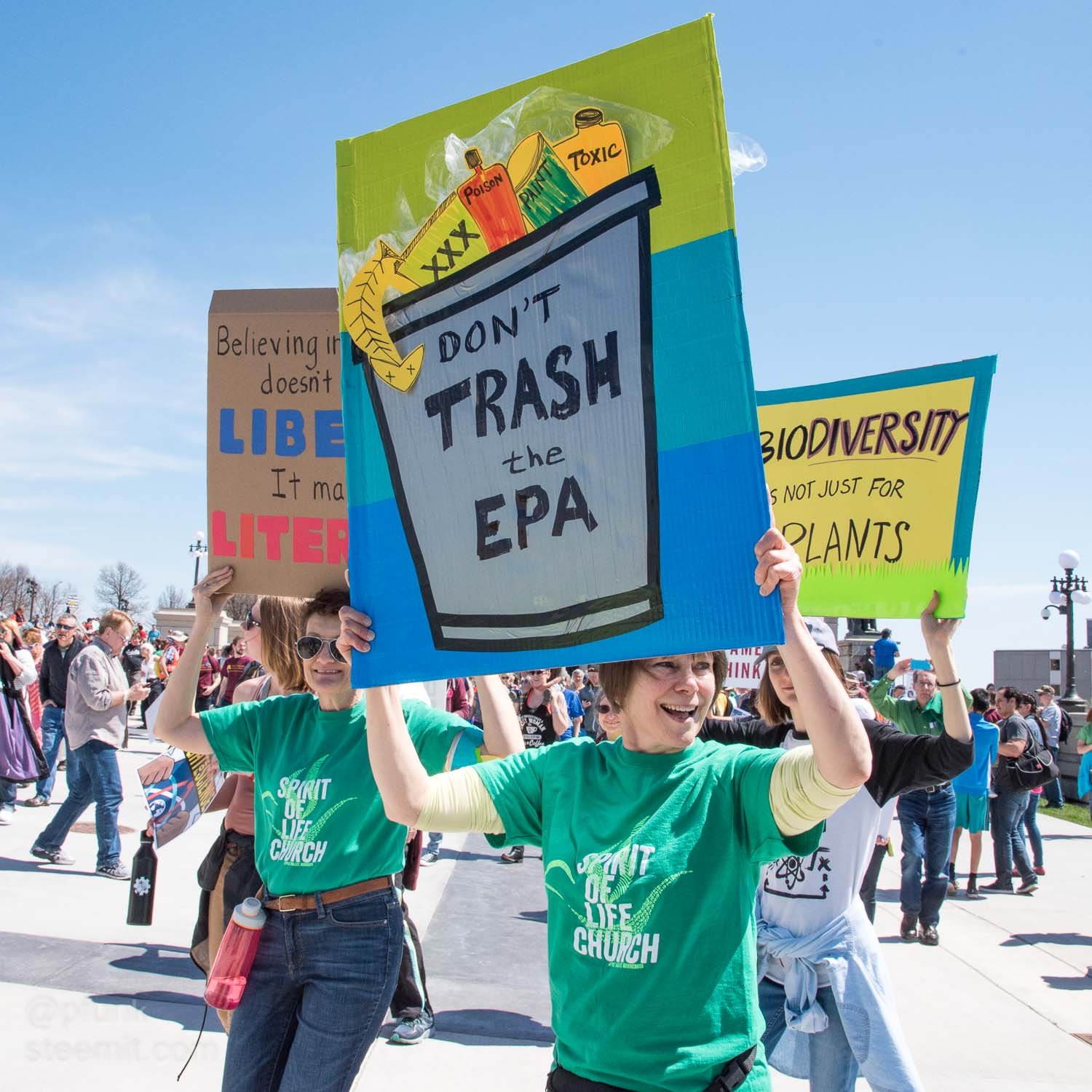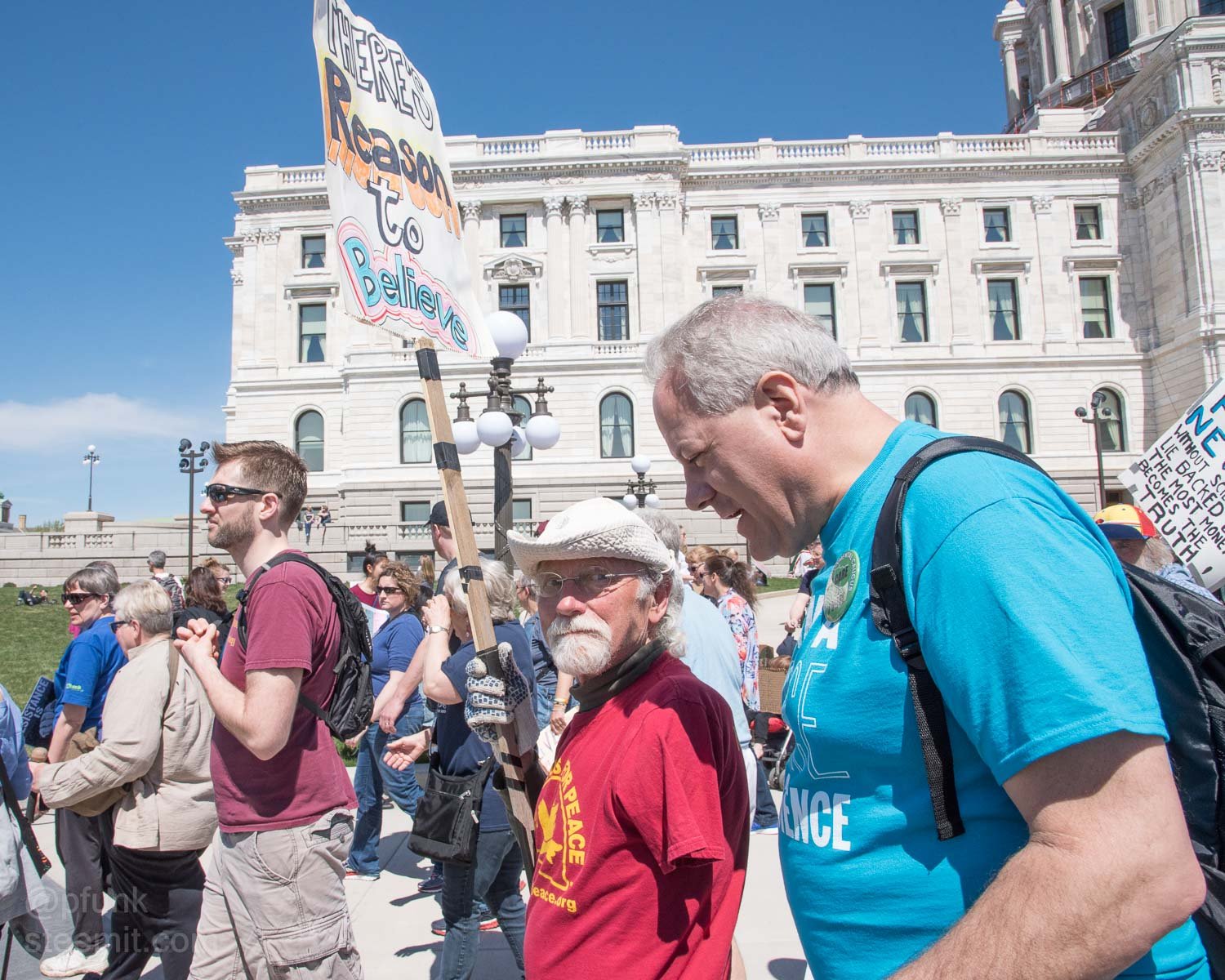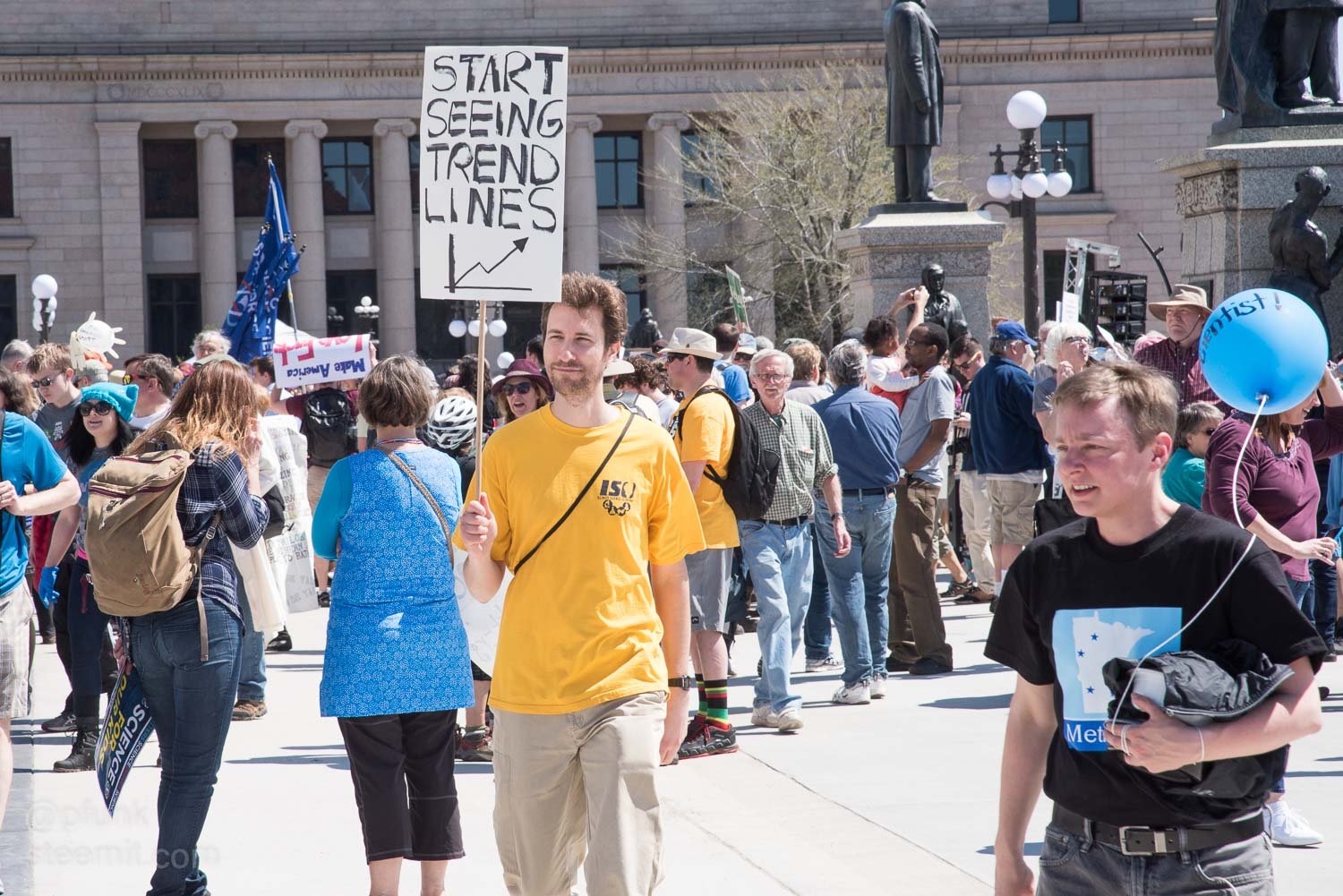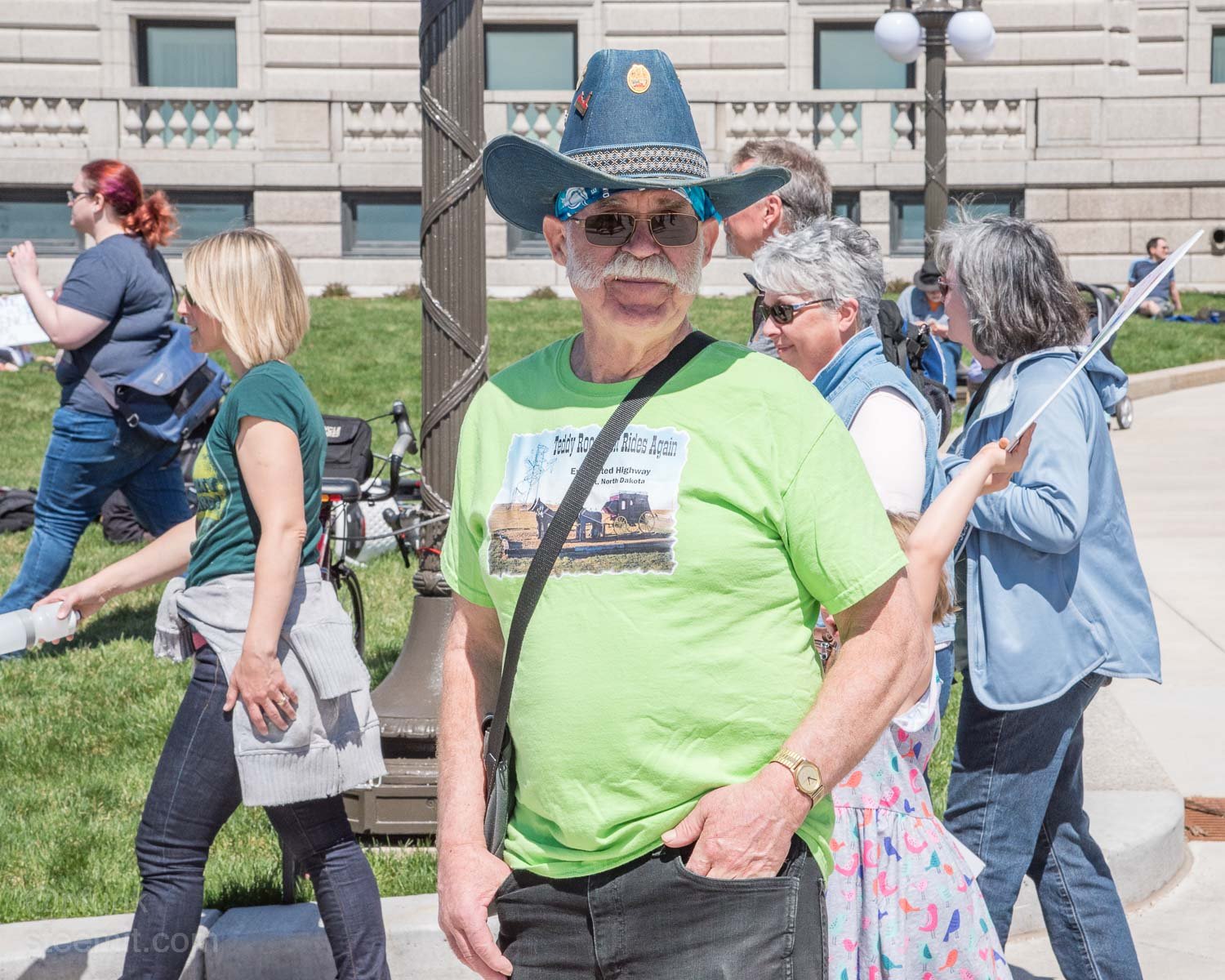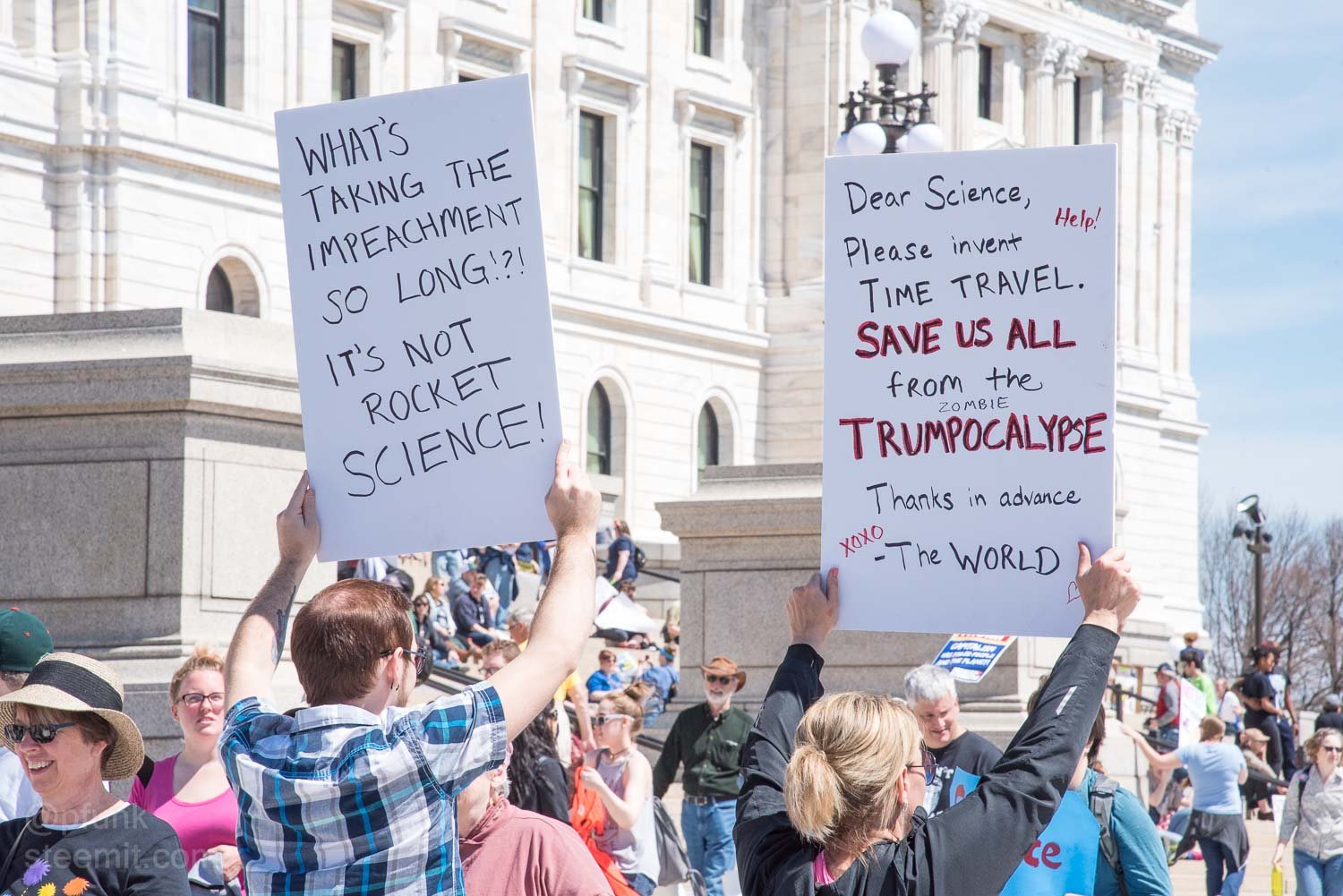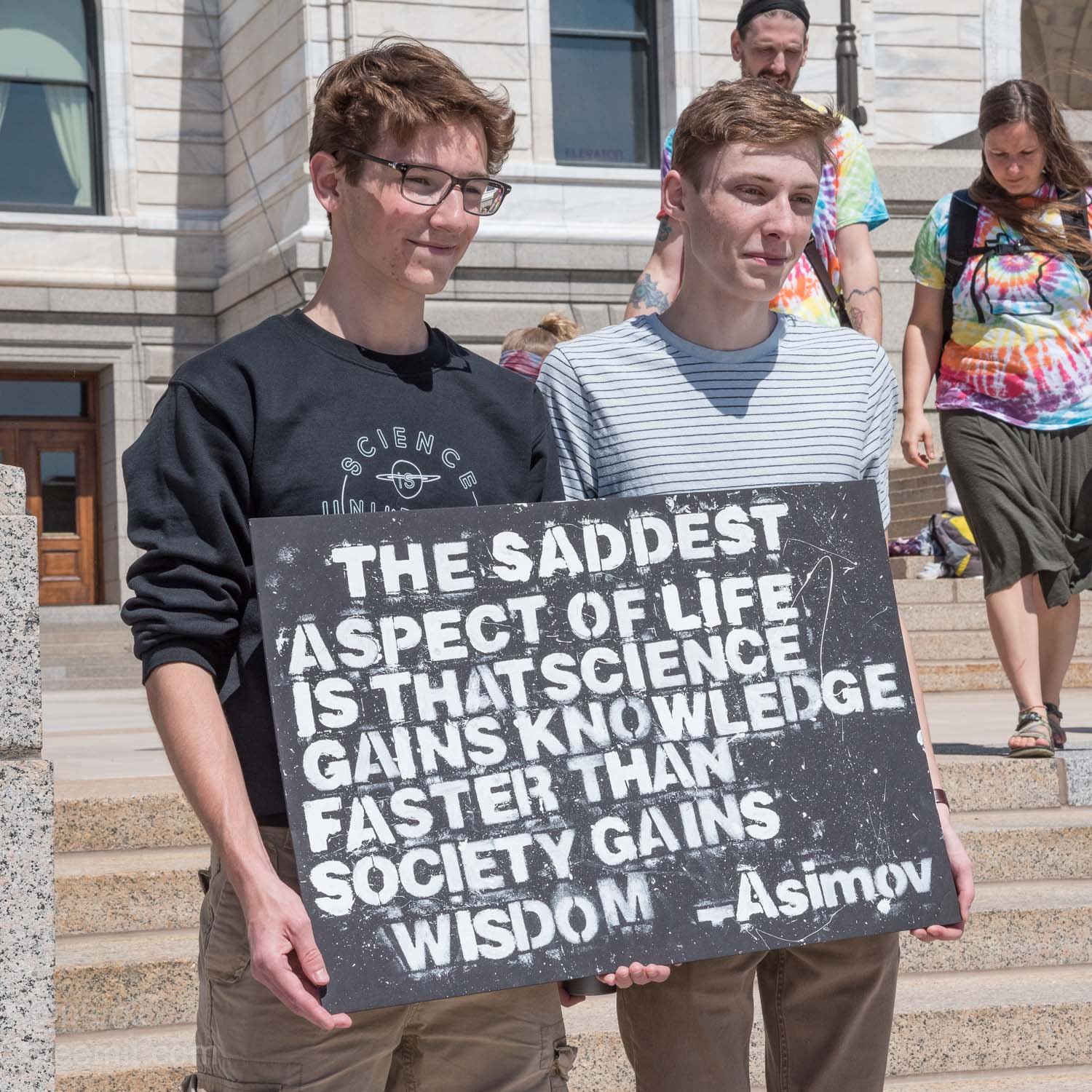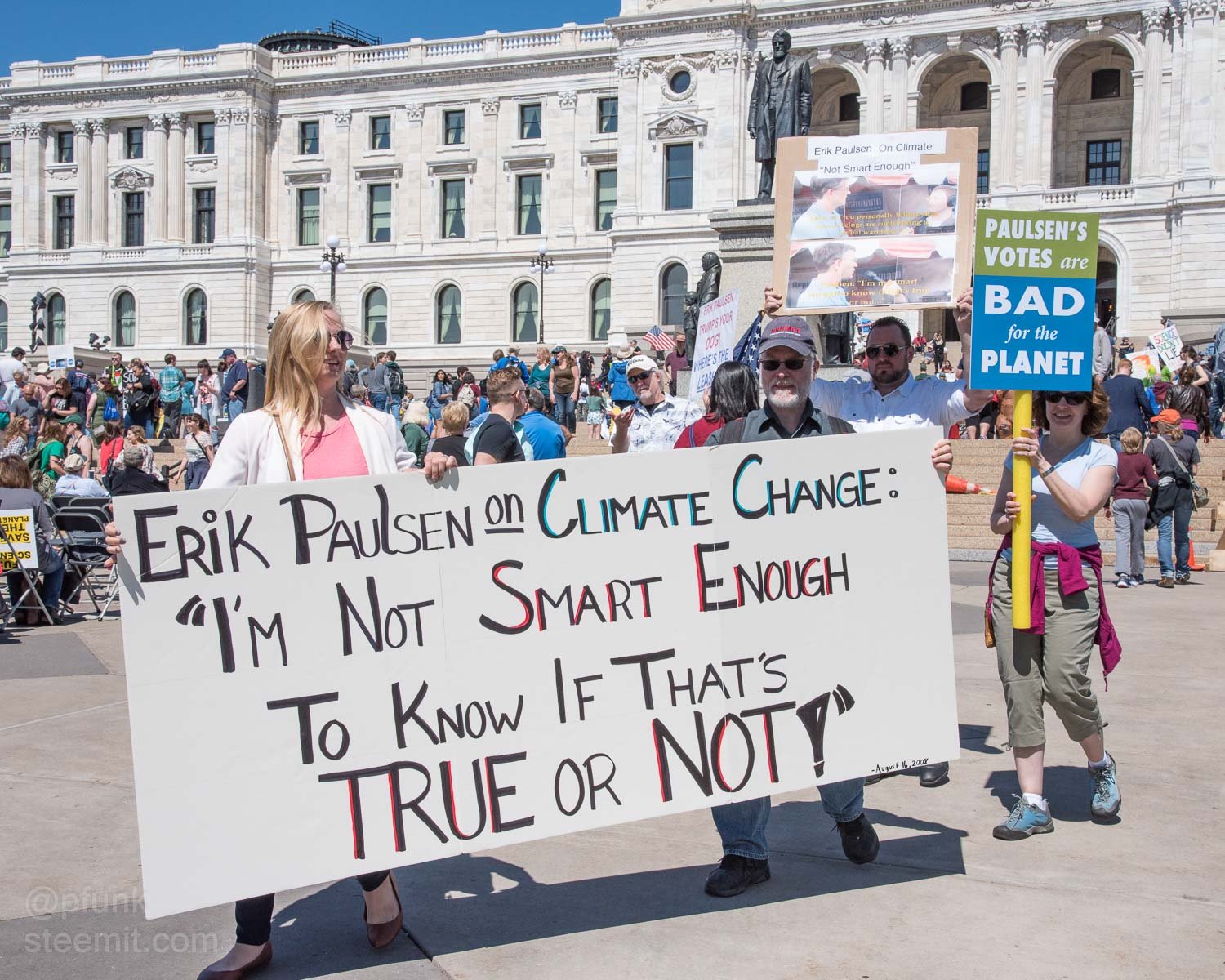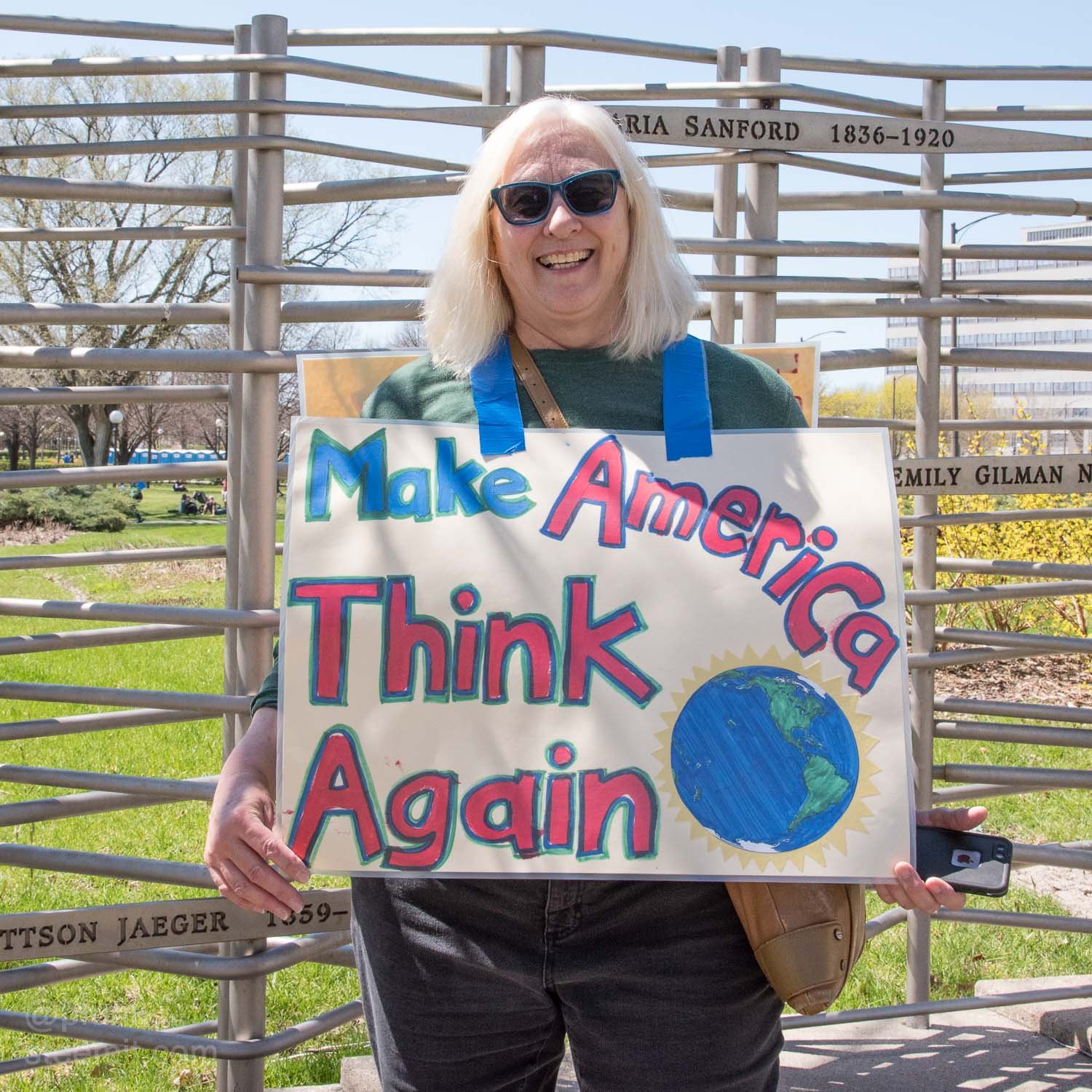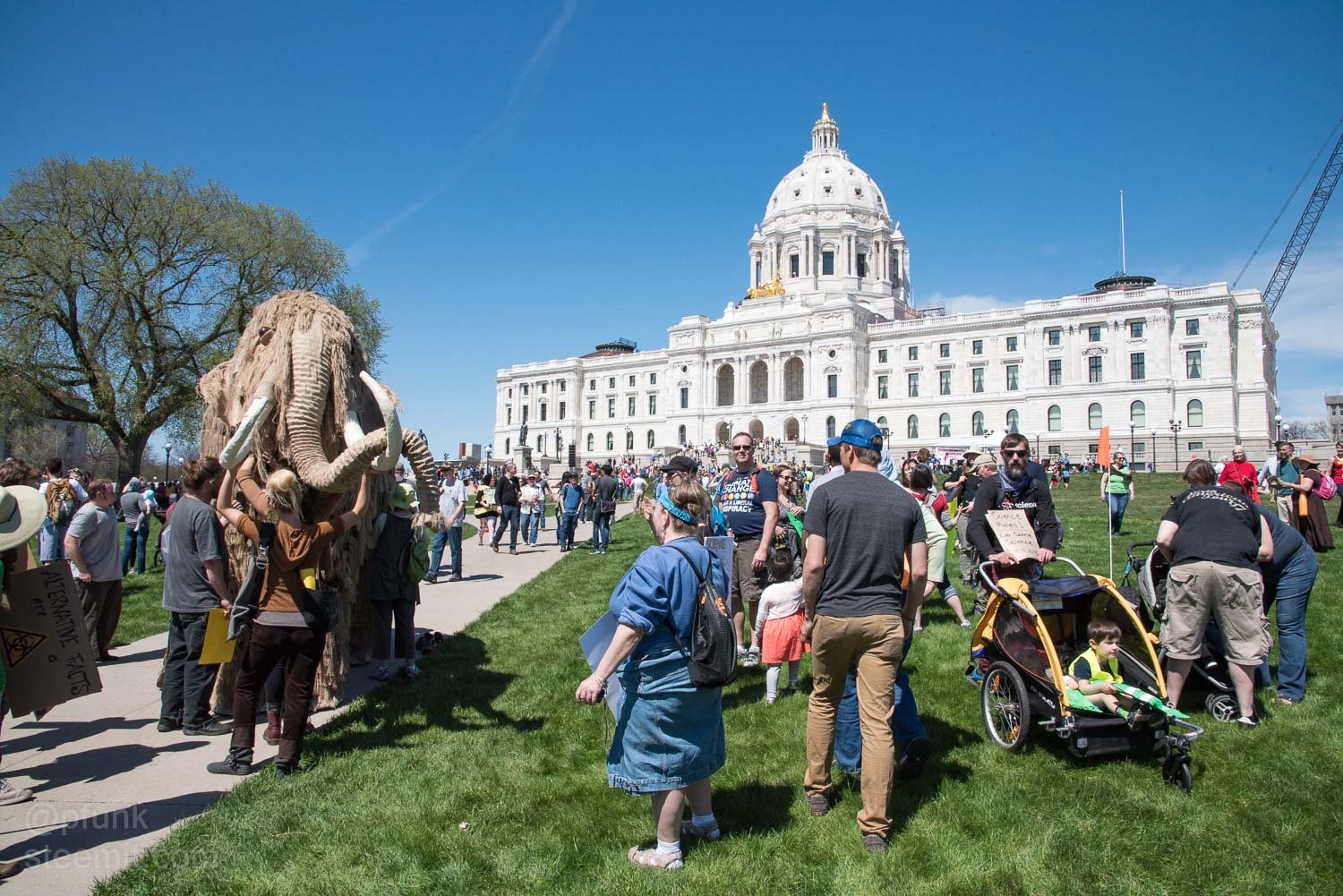 The Minnesota Public Radio building's news ticker, down the street from the Capitol, was up to date. :)