Beautiful plants that have the scientific name Bougainvillea are very popular plants in Indonesia. Even so, for white Bougenville I rarely see it. Usually what I often see is red, purple, orange and a combination of red and purple.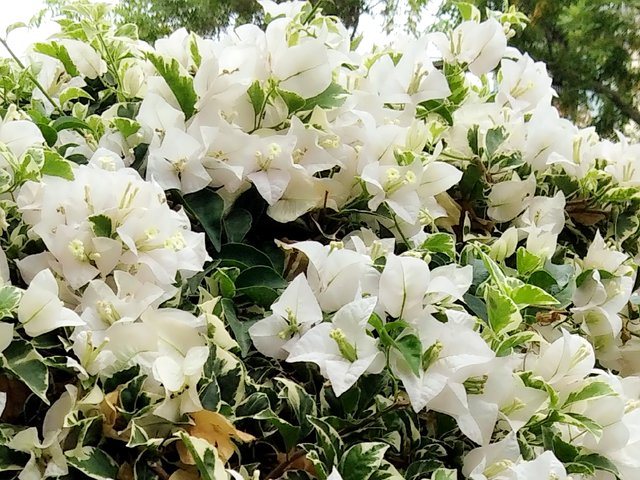 This plant, regarding its treatment I think is quite easy. Bougenville is a weather resistant plant that is not spoiled like other flower plants.
Bougenville including plants that are very easy to grow. Enough with the stem pieces that can be plugged directly into a poly bag or the pot will grow by itself.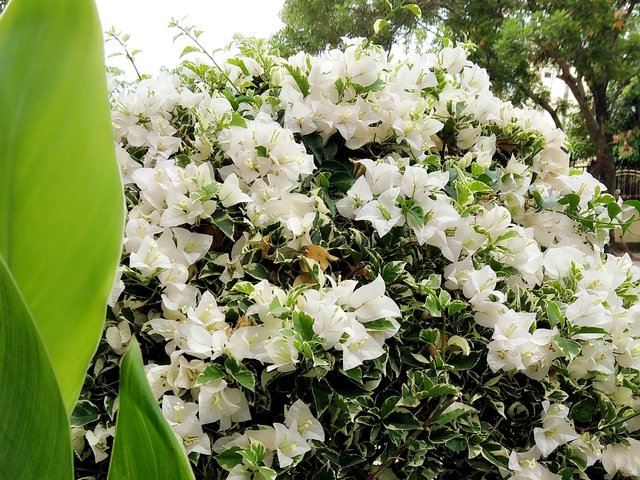 If you want this plant to continue flowering all the time, you have to put it in the yard to get direct sunlight, maybe with a little watering and a little fertilizer will grow better but if not, I think it's OK.
(I photographed the flower above using a smartphone camera that I had.)
Greetings photography,
@pessal