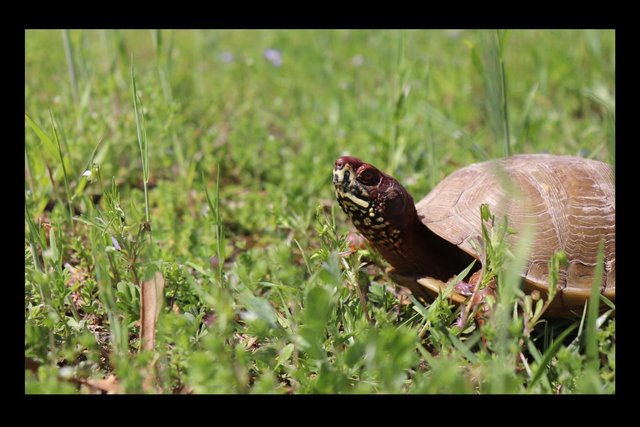 Actually, she didn't. I picked her up on the way.
---
In the spring in the Ozarks the box turtles come out of hibernation and begin to move around once again. Often, you can see them trying to cross the road. Many never make it, and become victims of the automobile, but this one didn't make it for another reason.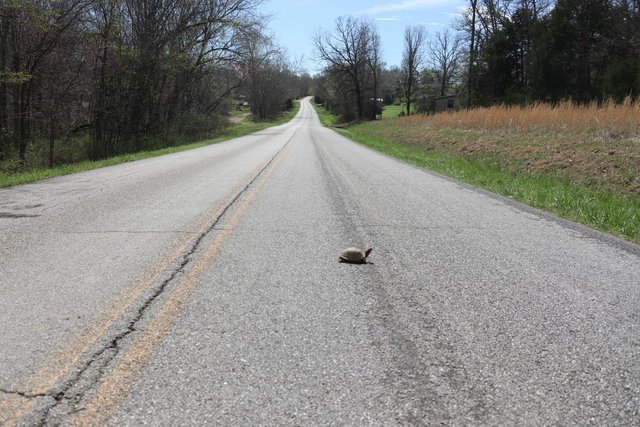 This one was picked up and brought back to our property. I wanted to show it off to our children, and to release her here on our homestead. She was rather photogenic, as the photos below will verify. Enjoy!

BOX TURTLE PHOTOS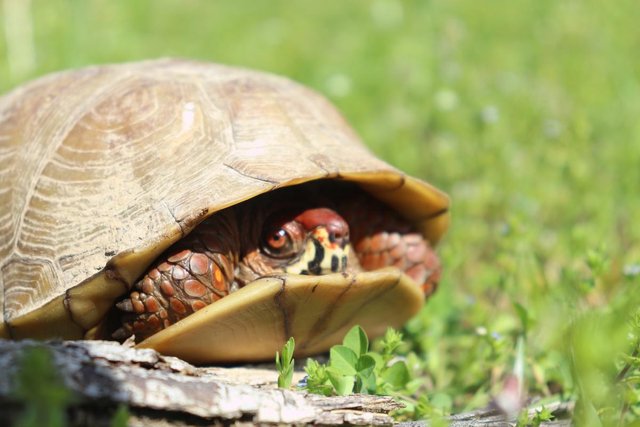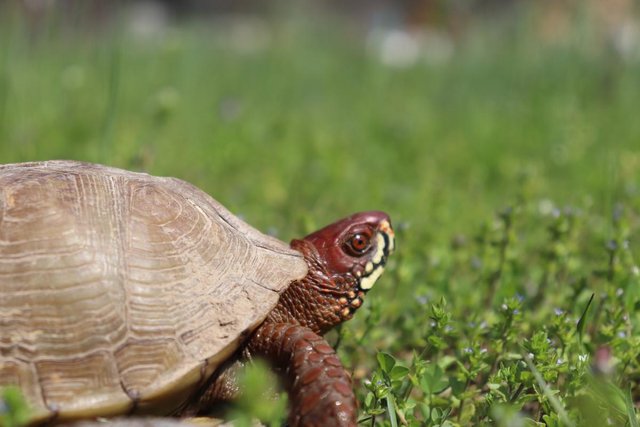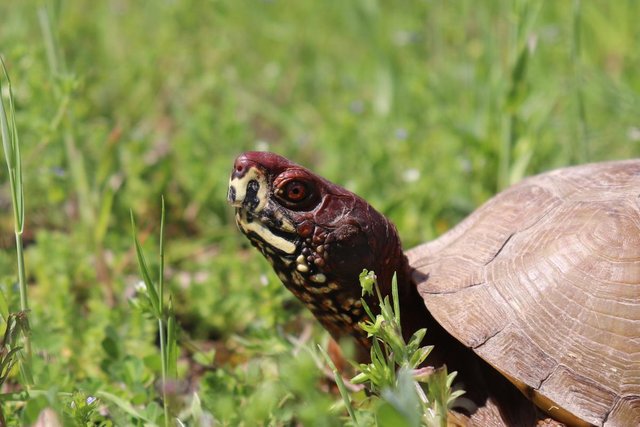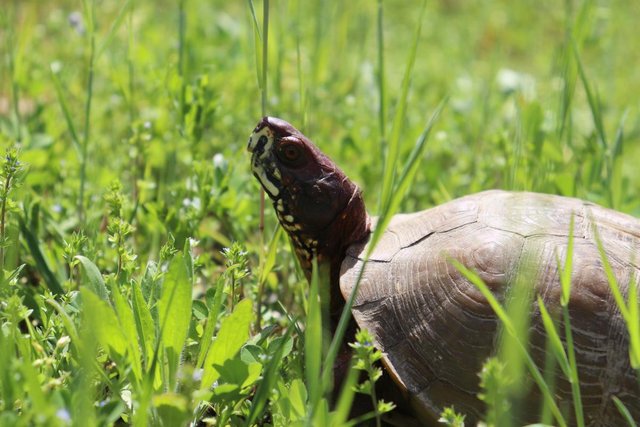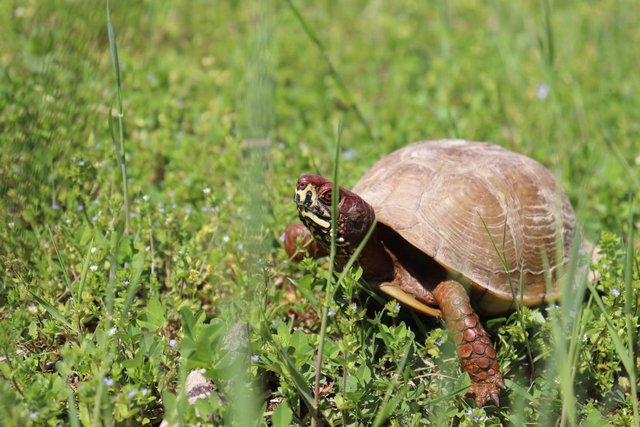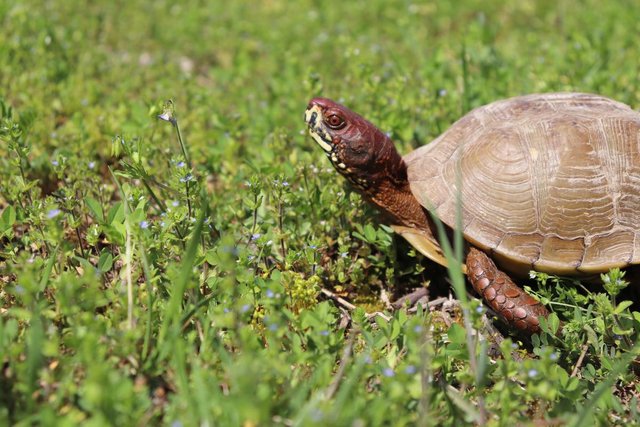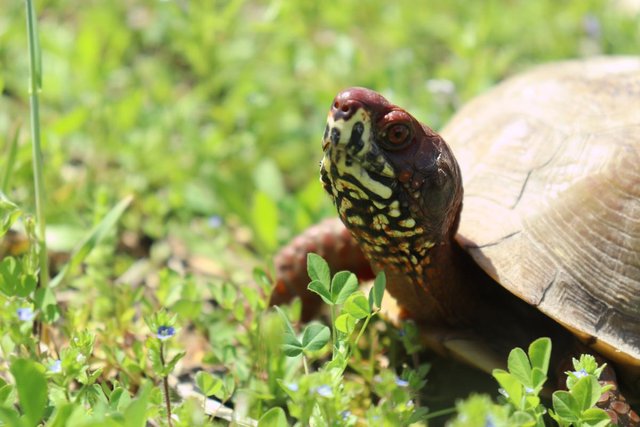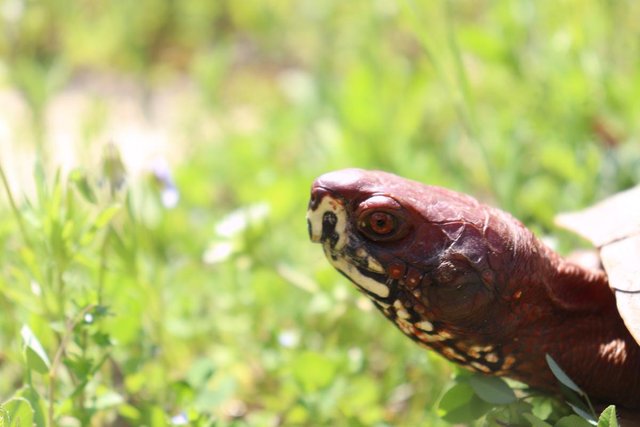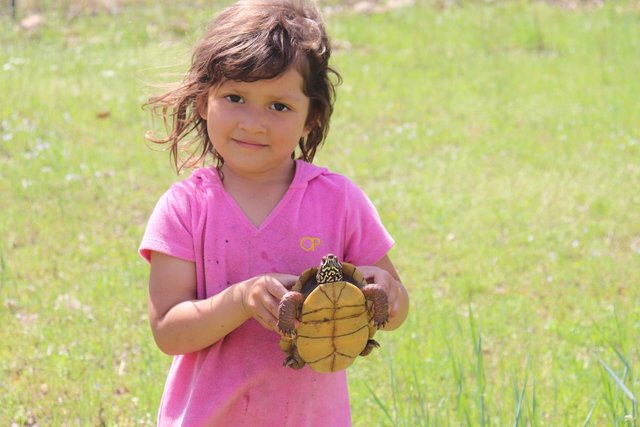 Until next time…
STEEMIT LIKE YOU MEAN IT!

Want to sell sustainable, handmade products in the Homesteaders Co-op?