We visited the town of Makarska this morning. I needed some fresh shots for you like I promised.
I saw some interesting things and it looked really promising but after one hour walk, our legs start to become heavy and our heads hot. My Cowboy hat couldn't deal with high temperatures.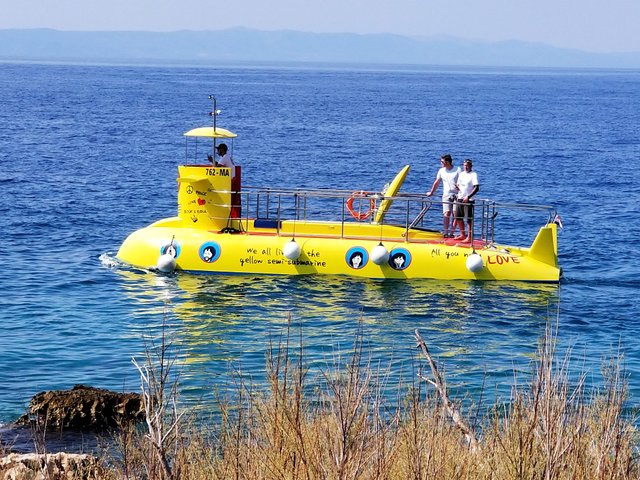 We all live on the yellow submarine.
Well, not quite.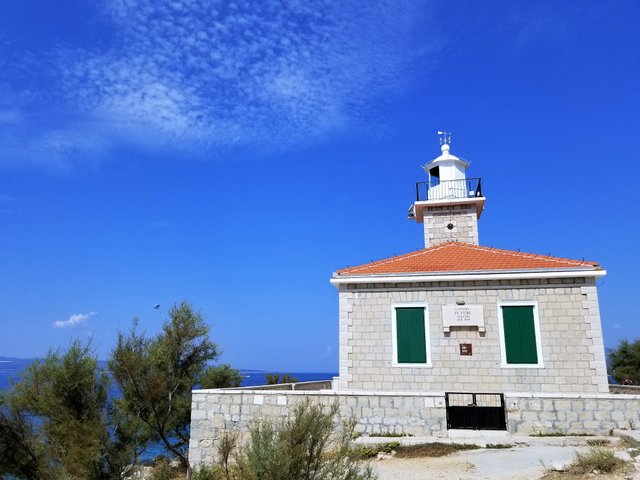 An old lighthouse.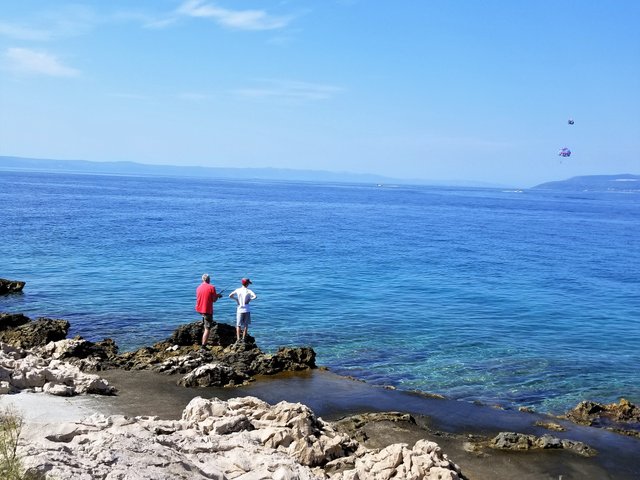 Father and son.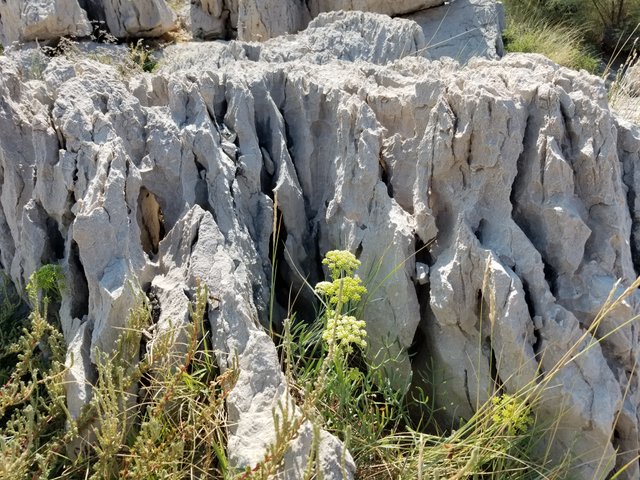 Winter conditions must be tough, but tourists are not worried about that. After September they will all be gone.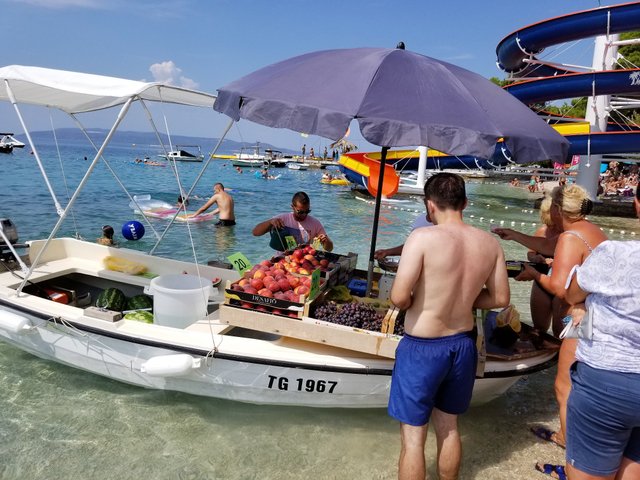 Fresh fruits delivery.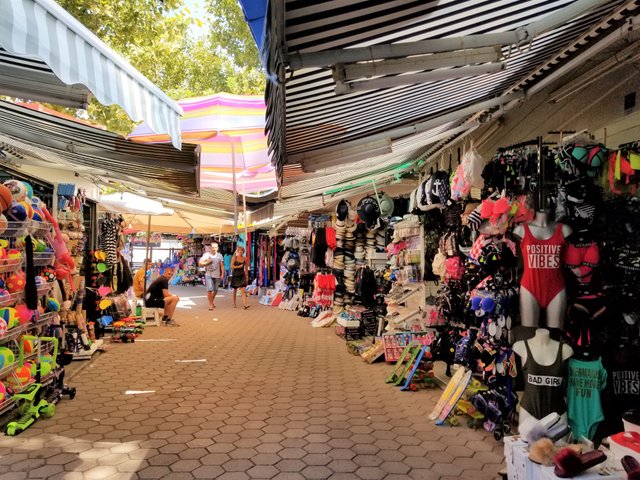 Safe in the shade.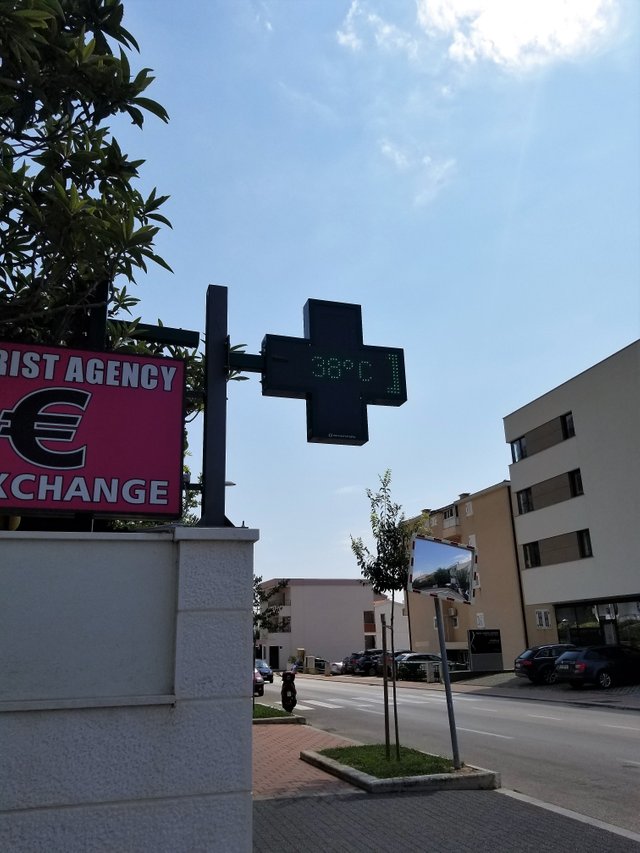 After we saw the number on this sign we packed our stuff and return to our headquarters in the safe space under the air conditioner.
For an oldtimer like me, these temperatures could be a bit too high.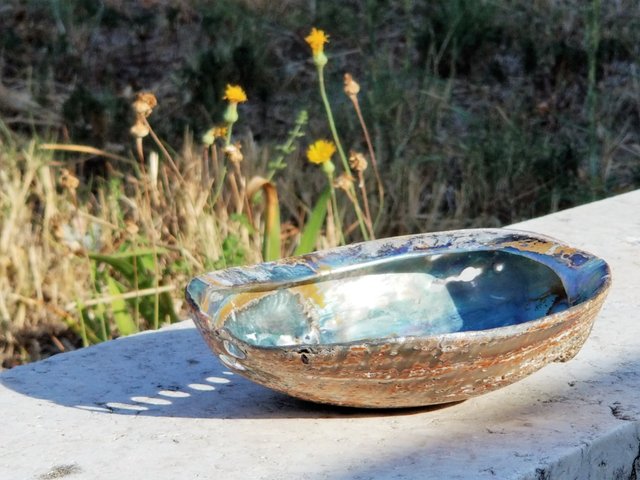 Just a detail from our terrace and that's it for today.
Stay positive and keep grinding.