After we moved to Alberta we lived for five years in the countryside. The land is vast and farming is a big part of provinces economy. It's well developed and advanced.
Dairy farms are mostly family owned and have 200-300 cows on average with 250 hectares of land. Grain farms are usually bigger with 1000 hectares as well as cattle farms. But this is just my shallow knowledge and probably there exist bigger and smaller variations.
The machinery is huge if compared to the part of Europe where I coming from.
The technical quality of photos is poor but they serve just to present you some details from the rural areas and not only the famous natural parks.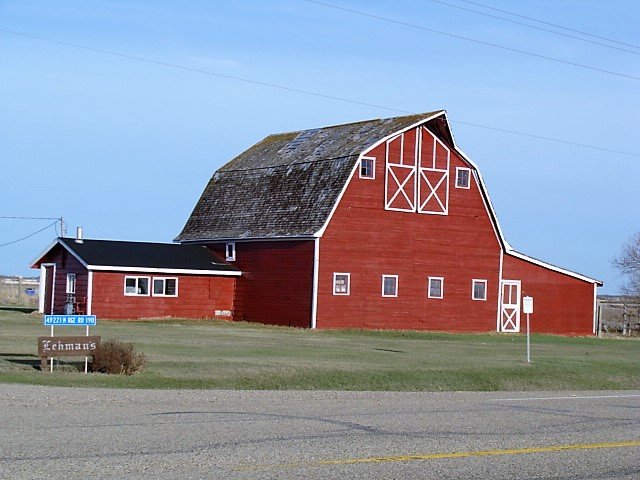 This typical old barn is a perfect object to attract the eye of the photographer. And steemit user too. At least I hope so.
When you hit the country road.
You can see only a few kilometers ahead but this kind of road runs 200 km East just to reach the next province's border. And then that one is 500km wide. And then the next one.
Did you get the picture?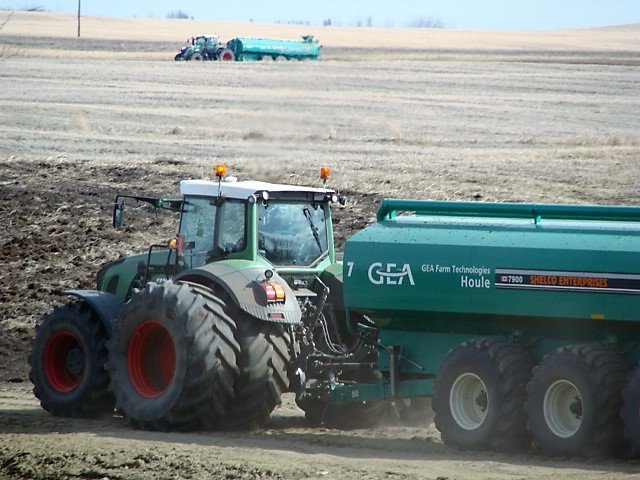 Liquid manure spreading it's an important start for the next growing season. Just the tractor and an empty cistern weight 20 tons and then they add 30 tons of manure.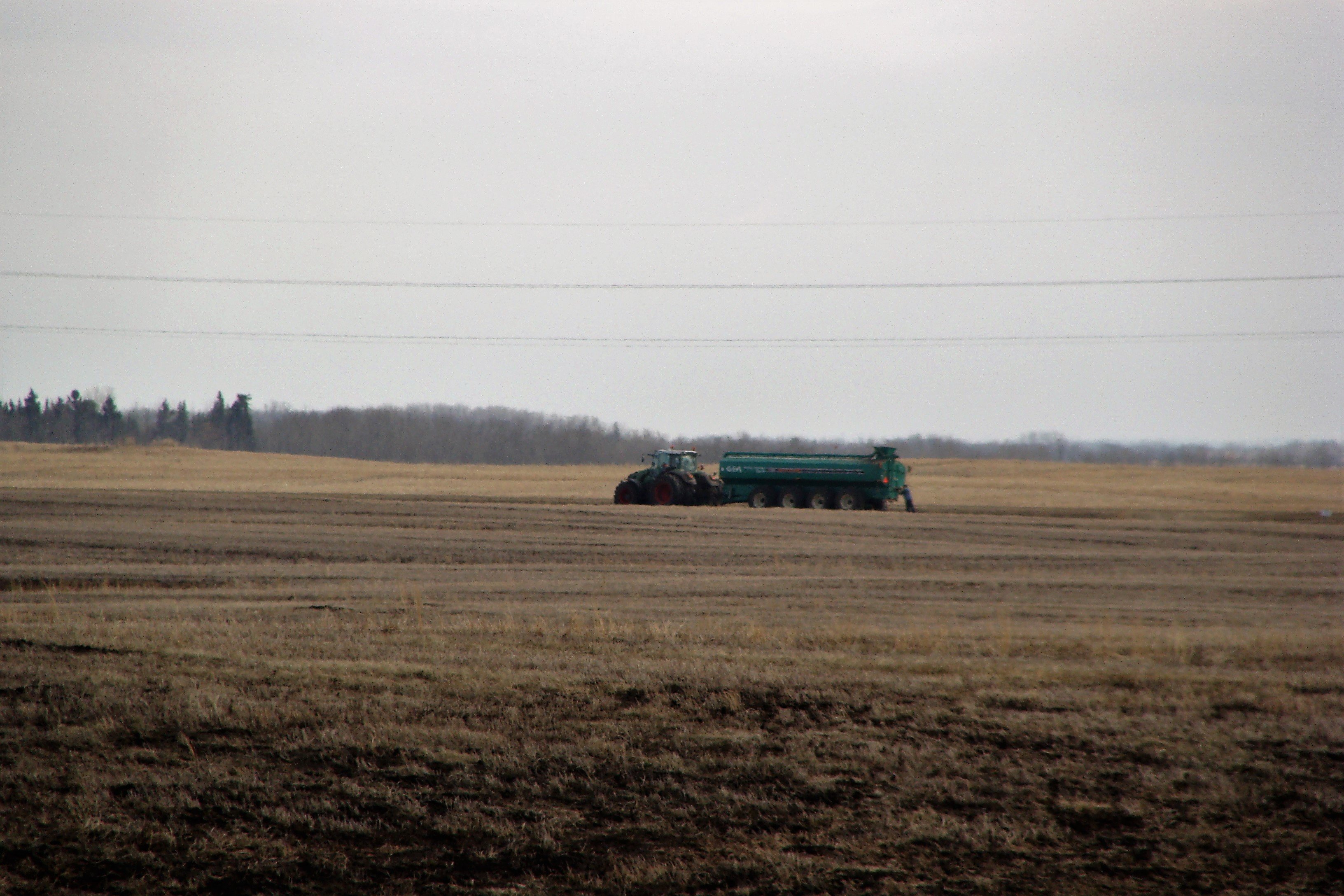 Can you spot the driver opening the valve in the back of the cistern?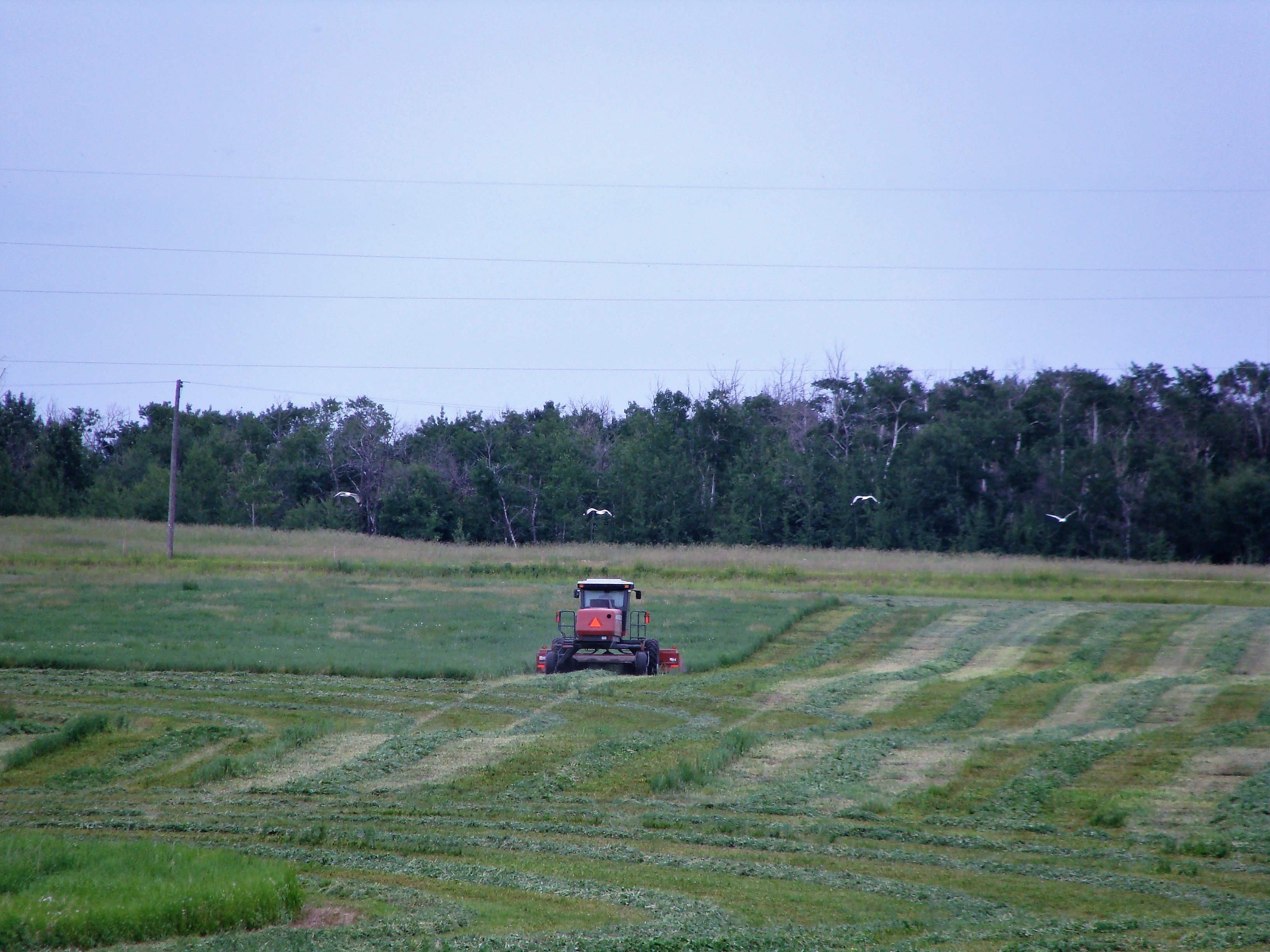 Grass cutting. The blade is five meters wide.
Gang of gulls on the mice hunt.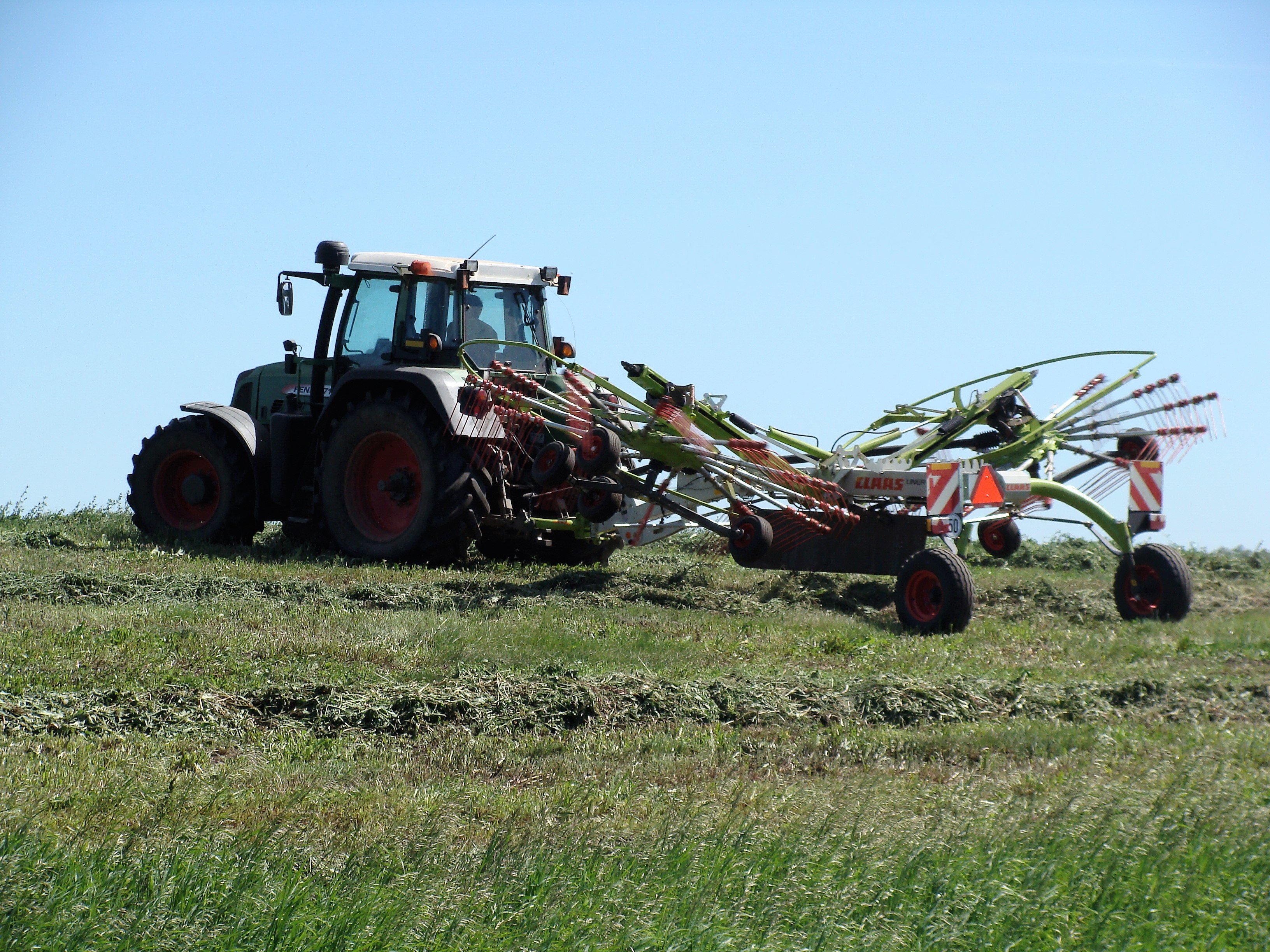 The next fase is raking,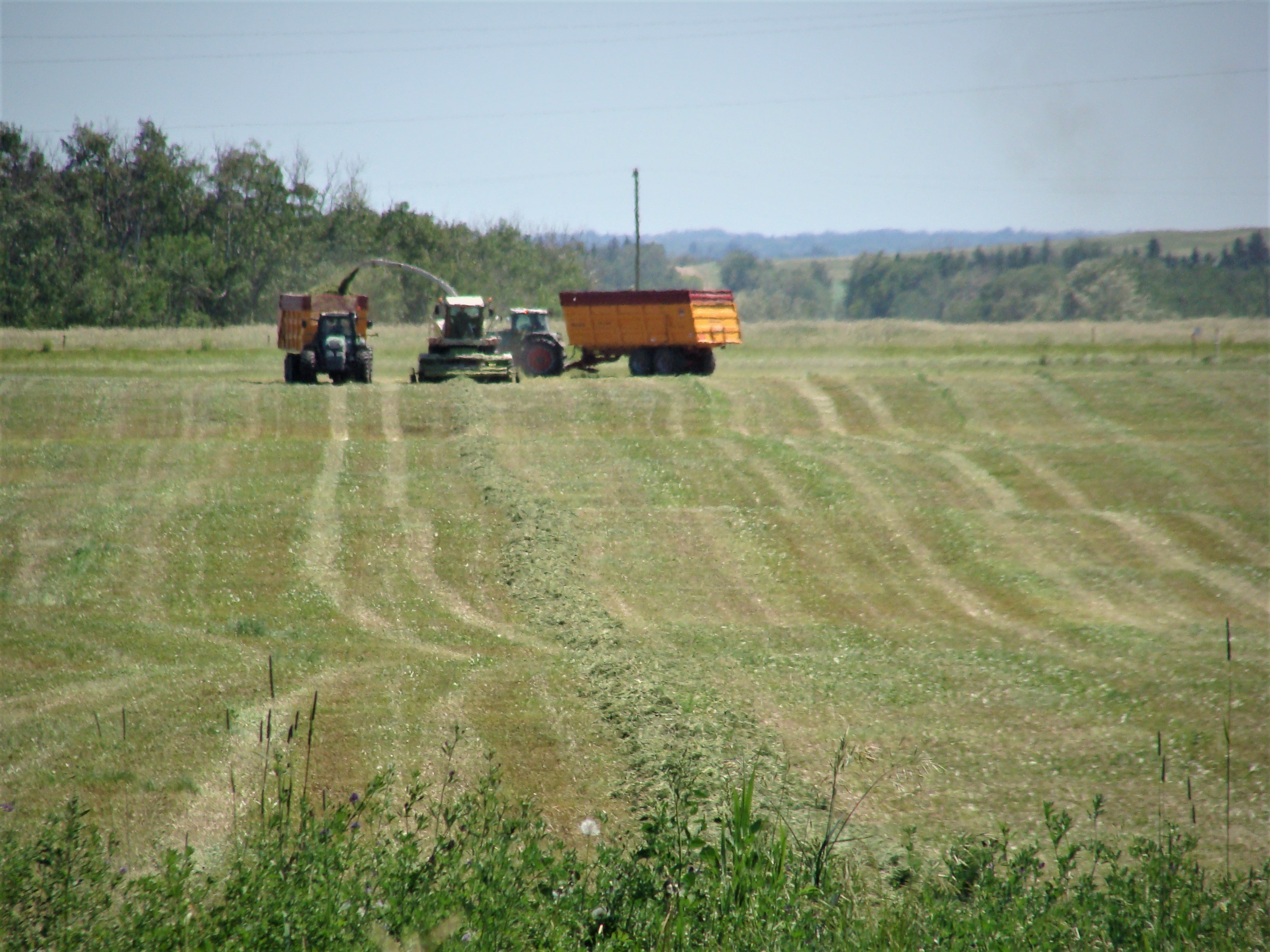 and after that picking up the haylage from the field.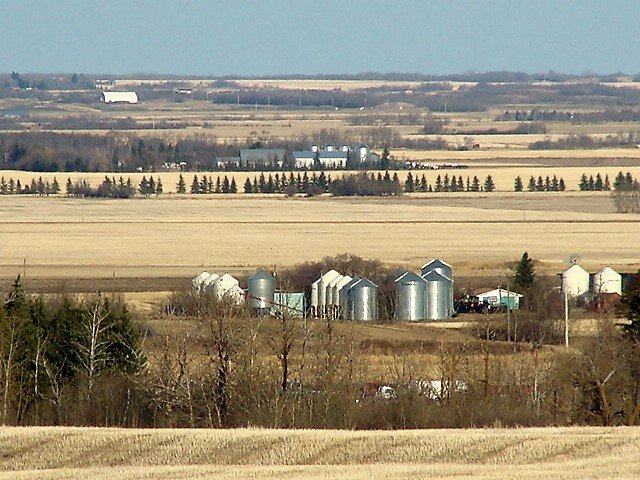 Metal storage bins on the grain farm.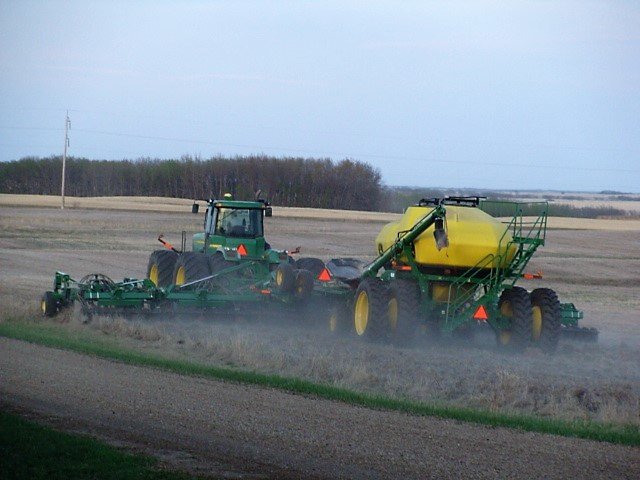 Seeding is a crucial task for every grain farmer.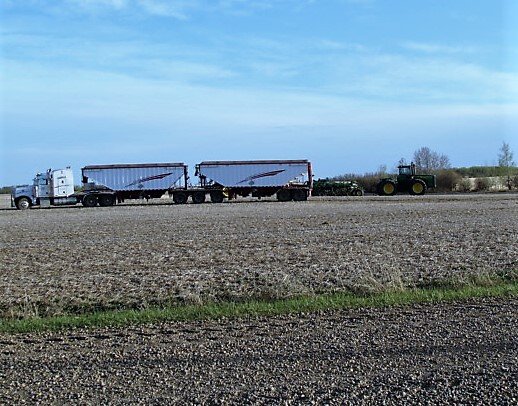 Look at the size of the semi truck who bring only the seeds.
Can you imagine how many tons of grain it'll yield in autumn?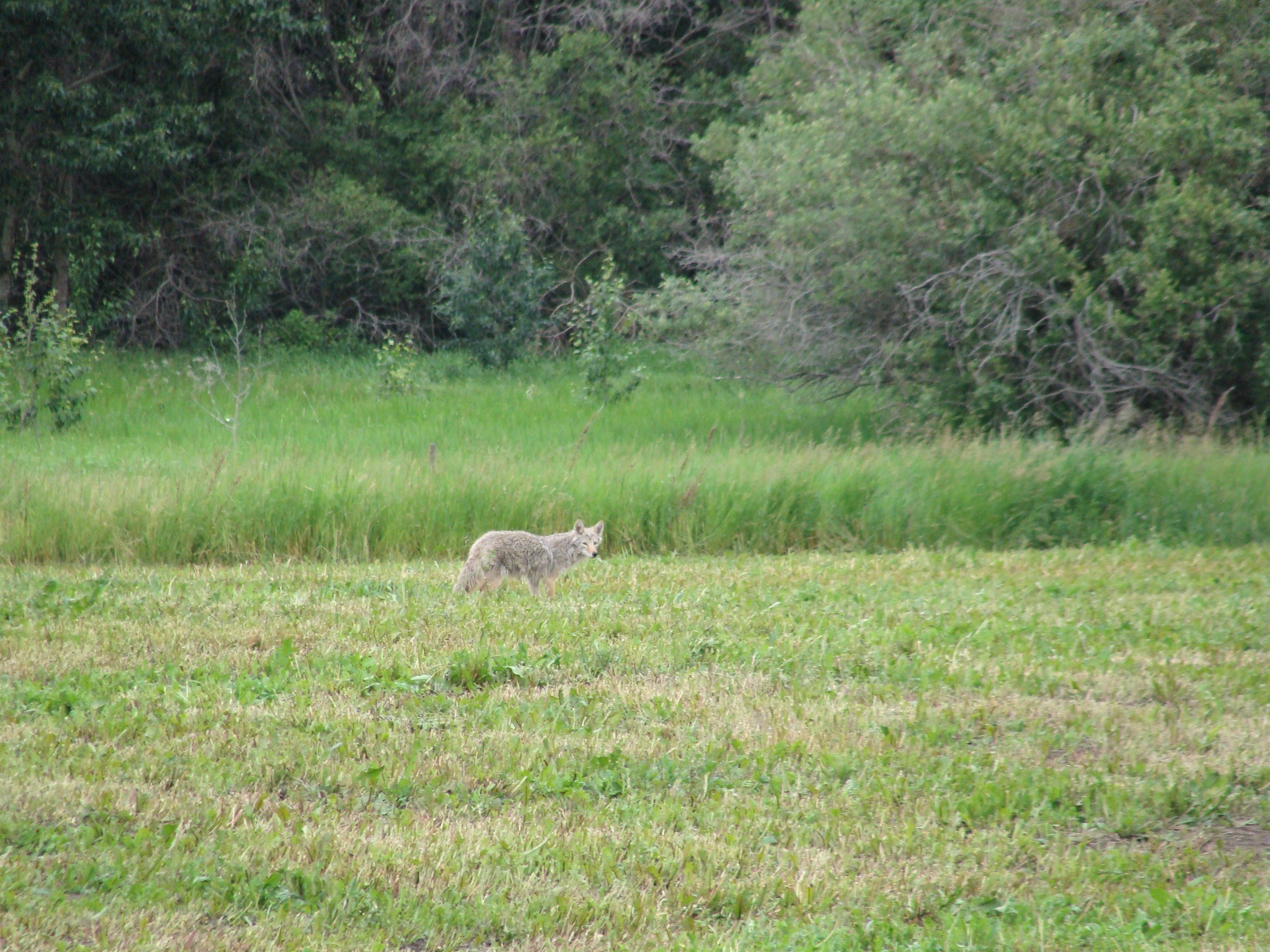 Coyotes on prairies are treated like pests and farmers are free to shoot them.
They are very shy and careful. Not so in the city, tho.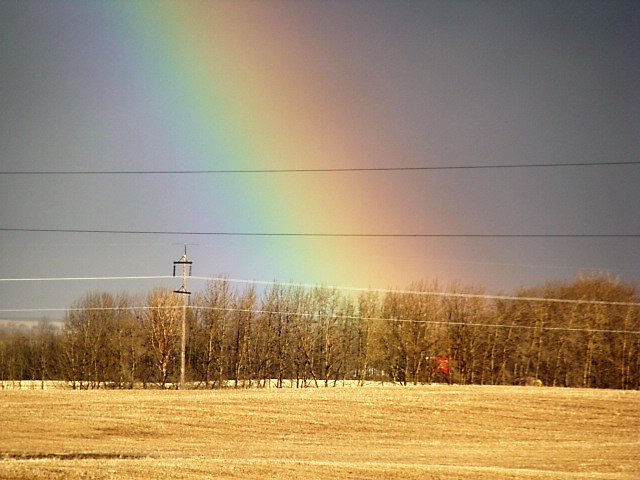 Just a beautiful rainbow from the countryside and that's it.
A lot of stuff is going on today in Edmonton. It's Canada day and we're heading out to get some new shots for you and me.
On cold and windy day is not fun but I'm a good steemian and that's my duty.
Have a great one, my friends.