We just came from our day trip. We visited the town Korcula on the island with the same name.
It was one hour ride and we stay for the whole day.
It was really great but I'm tired and here are just a few shots for today.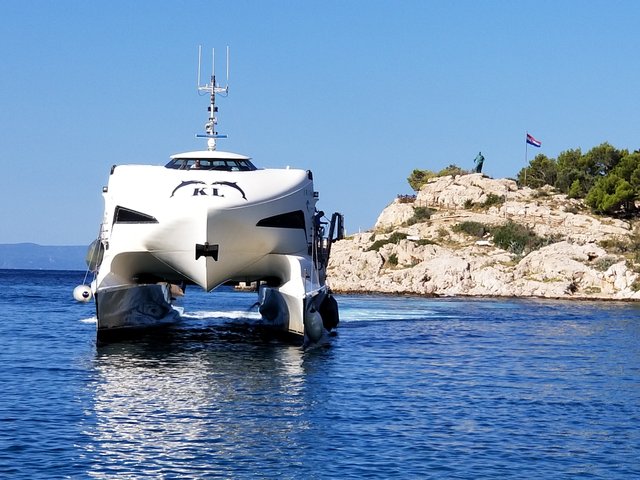 Here's the beast.
It arrived at 9 am sharp.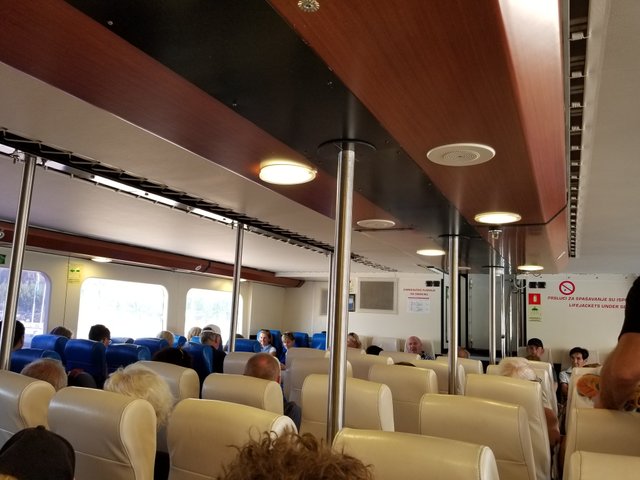 Inside the ship.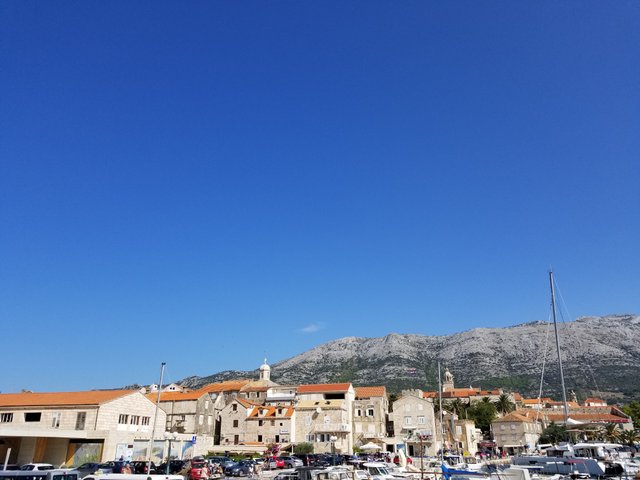 At the port of Korcula.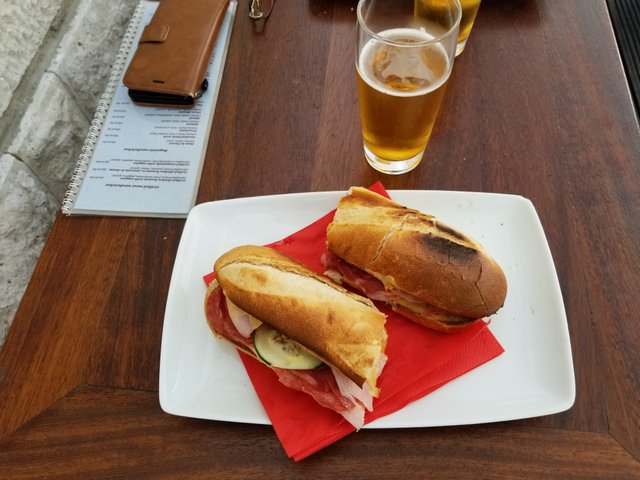 Breakfast first.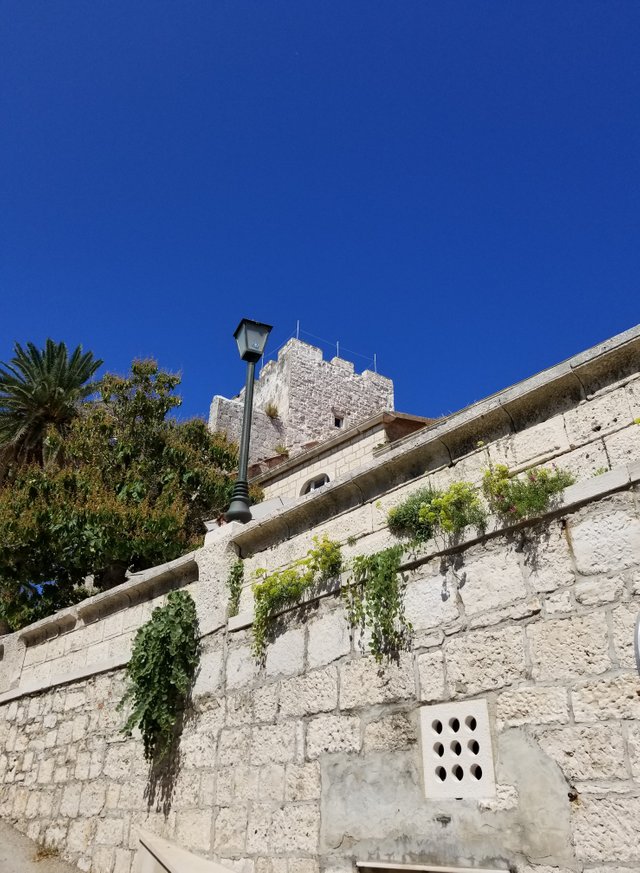 We have some good stuff here to explore.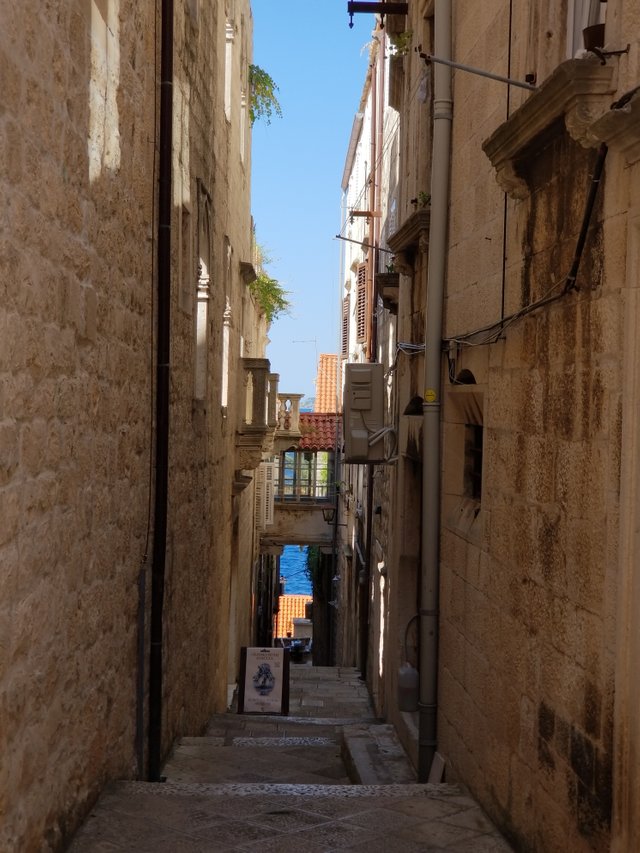 This is what I call the street photography.
Can you see the sky and the sea at the end of the street?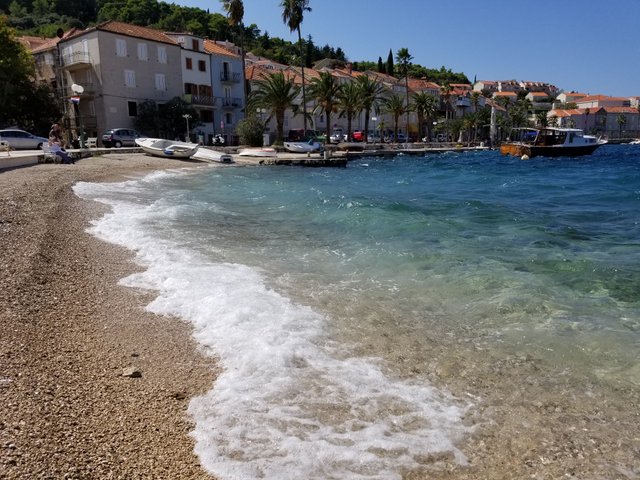 I forgot to take my swimming suit and a beach towel.
Too bad.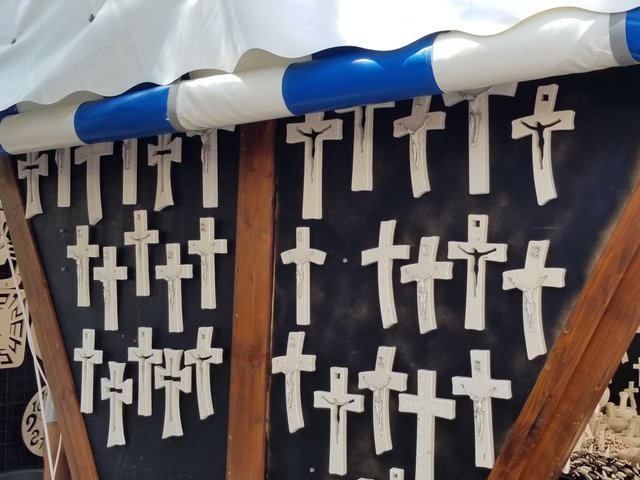 Souvenir stands are all over the town.
Kind of on the expensive side.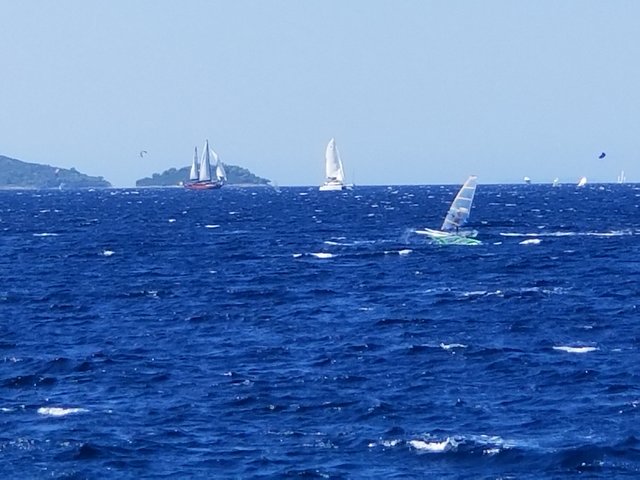 Just enough wind for the surfers.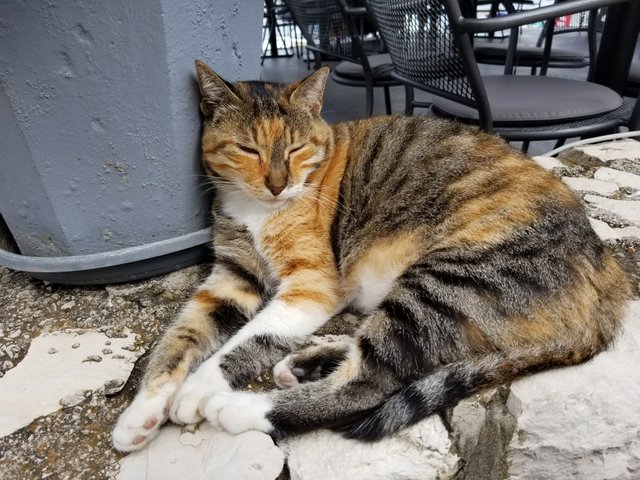 This kitty doesn't care much about the end of the touristic season and how successful it was.
Bedtime for a tired oldtimer.
See you tomorrow my friends.