You can read these words on the license plate of BC.
And it is beautiful indeed. We didn't have much time to research but in two days we spent there we saw a lot of new things.
After living on the prairies for a couple of years the view on mountains and curved narrow roads was a real pleasure for the eyes.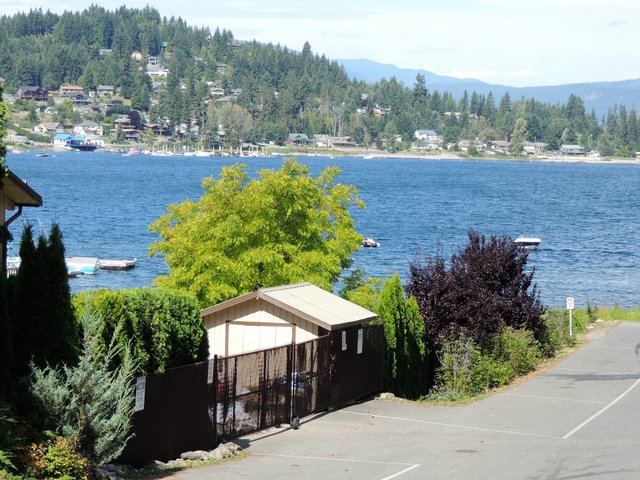 We booked bed & breakfast in a small town called Salmon Arm.
The owner explained to us that the place gets really busy when the salmon migrating season starts. People from all over the world come to see this phenomenon.
We were too early but we prefer salmon on the plate anyway.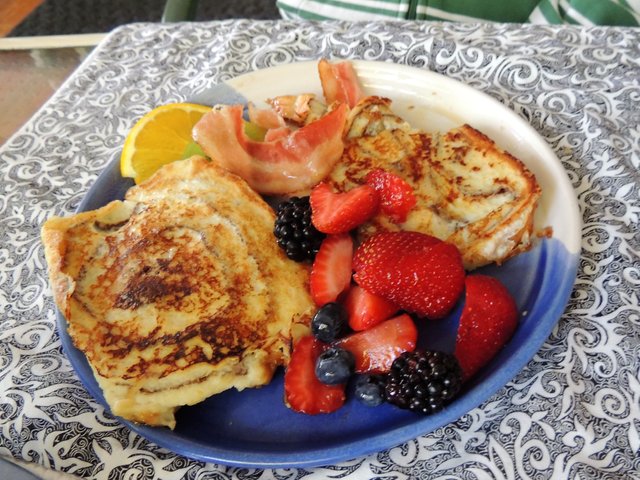 Healthy Canadian breakfast. Pancakes, maple syrup, fresh fruits.
And don't forget the Bacon of course.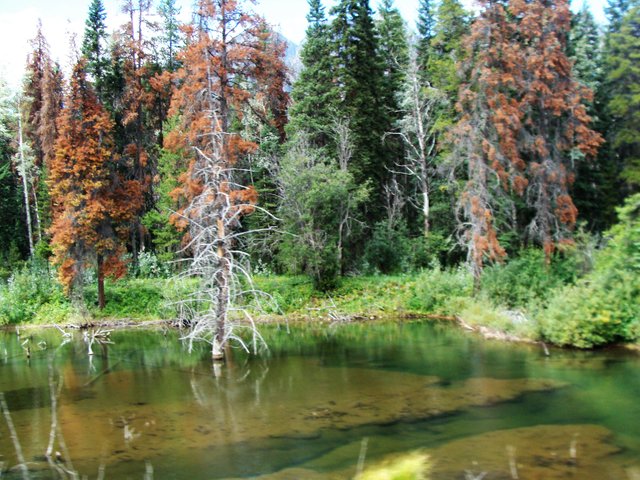 Nature is wild and well preserved.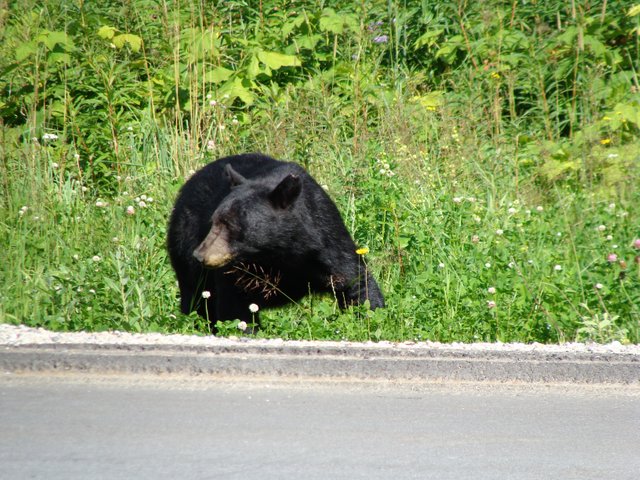 A lot of animals.
To see a black bear foraging by the road is nothing unusual.
Grizzly bears are closer to the river though.
Waiting for salmons.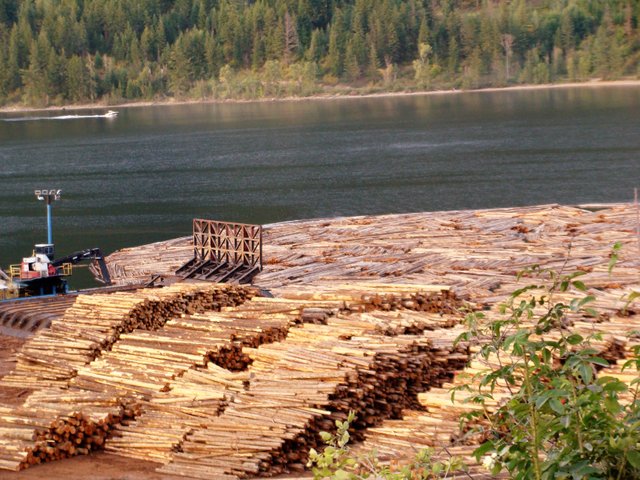 I'm sure you saw on TV how they bringing the logs from the mountain with chopper helicopters.
We were lucky to see it live.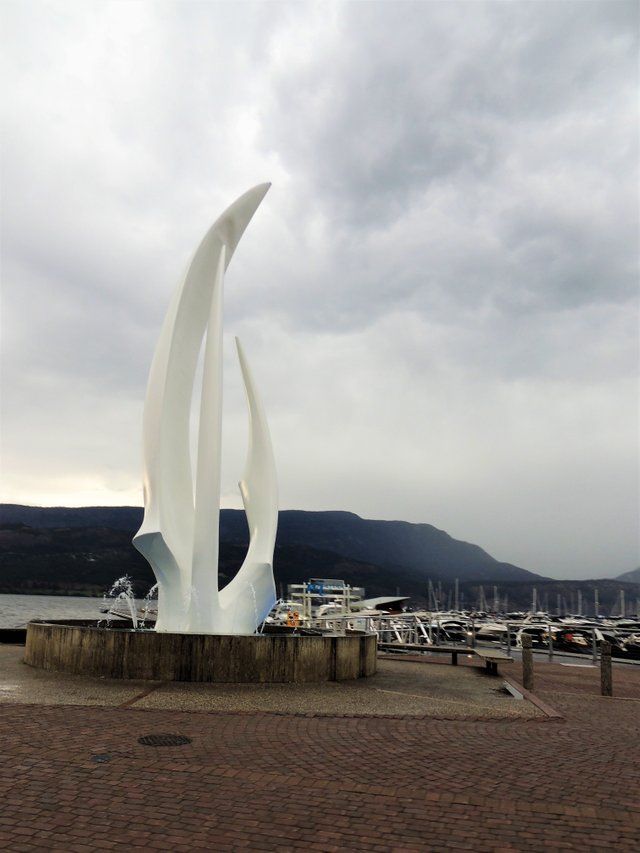 Detail from the city of Kelowna which is the center of this region.
It was cold and windy and I didn't check the details of this sculpture.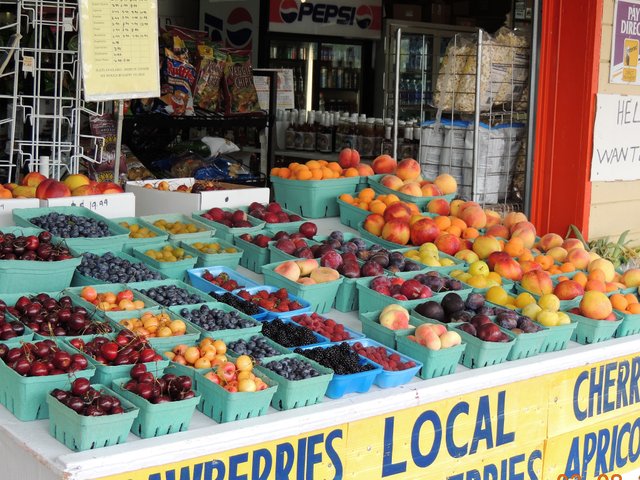 I couldn't believe my eyes. First I was thinking that is some kind of marketing trick but these fruits actually growing here. In Canada.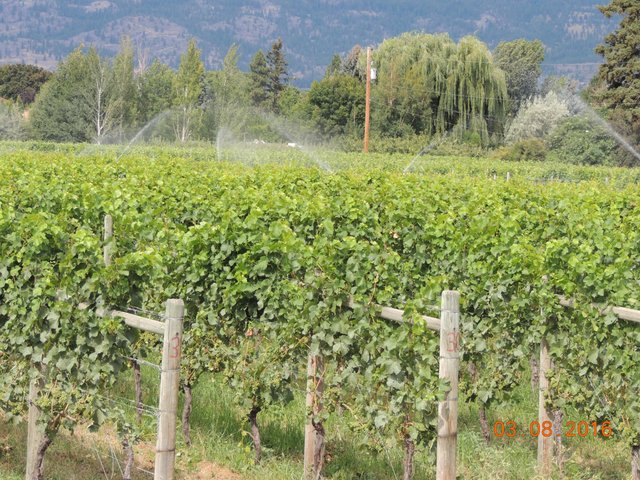 And grapes too.
I can assure you that wine from British Columbia is great.
And expensive.
It's past midnight.
Bedtime.
Stay tuned, my friends.