Natural Rembrandt lighting on a scene = chiaroscuro magic with minimal processing needed
Last week, we spent some time in the Adirondacks region of New York. While there, we visited Fort Ticonderoga, a site of historic significance from the 1600s through the US Revolutionary War.
This environmental portrait features one of the on-site demonstrators. She chatted with us while performing a sole repair and was a wealth of knowledge about the history of the fort and the day-to-day lives of the soldiers who lived and worked there through the different eras.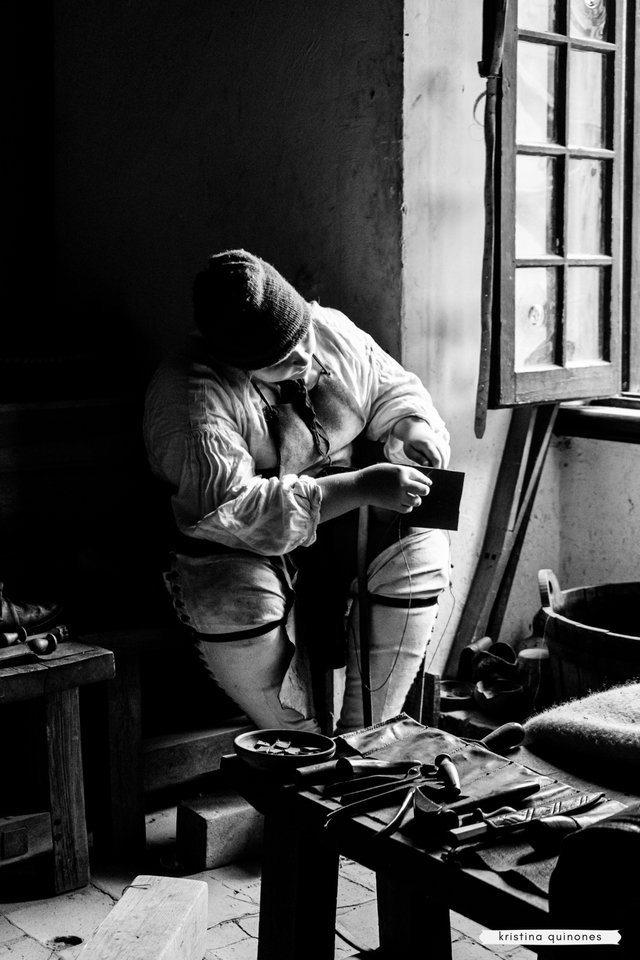 A more in-depth attraction and destination post covering Fort Ticonderoga is on my to-do list, and I'll definitely be sharing some of the interesting nuggets of history (truth and legend) in that article.
---
camera info
hello there
p.s.
This post may contain affiliate or referral links. That means if you click through and complete an action like registration or making a purchase, then I may get a commission or referral credit - at no extra cost to you.
---