These butterflies are mating on cabbage, their favourite stuff.
This species is quite discrete about it: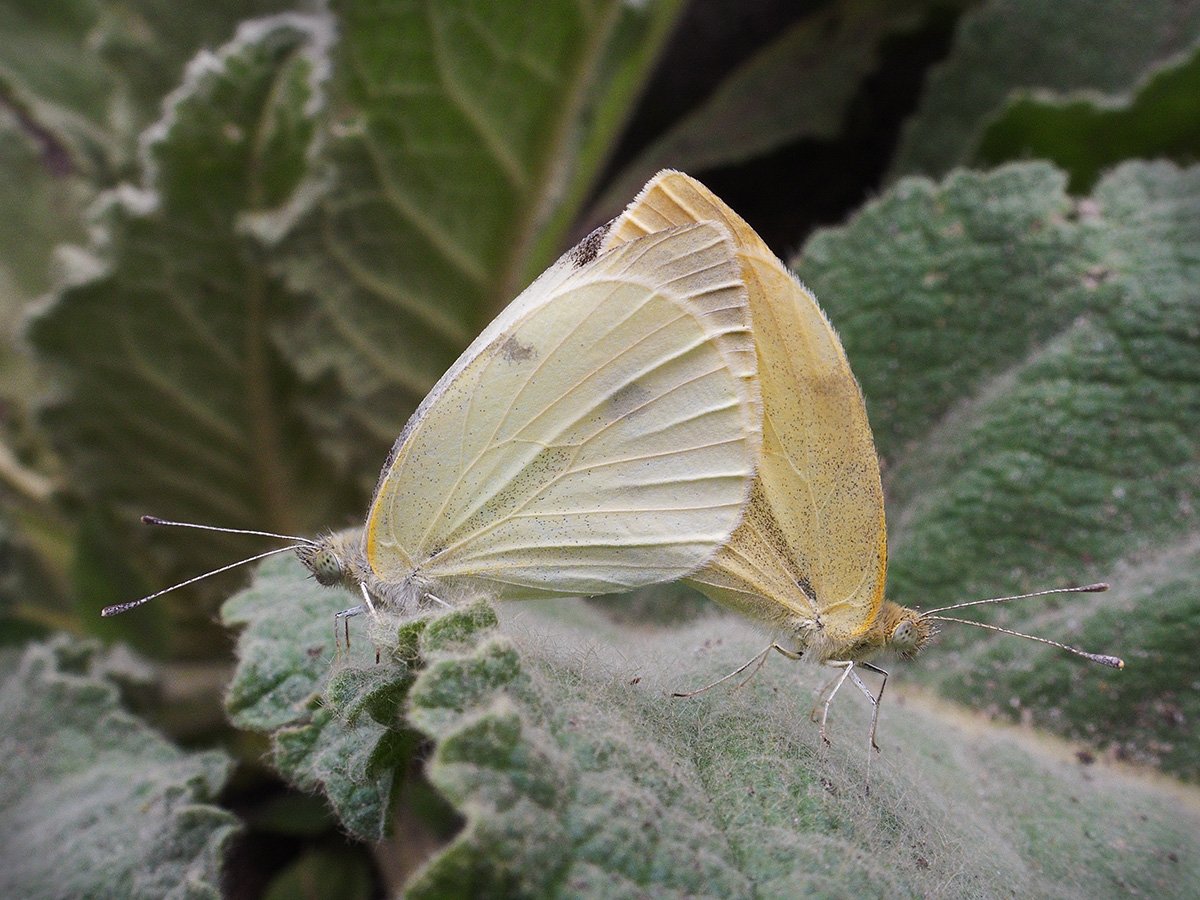 ---
I also found the last one of the big caterpillars of the swallowtail. There were seven here before; I hope the rest hid to pupate, but I am afraid the birds ate them: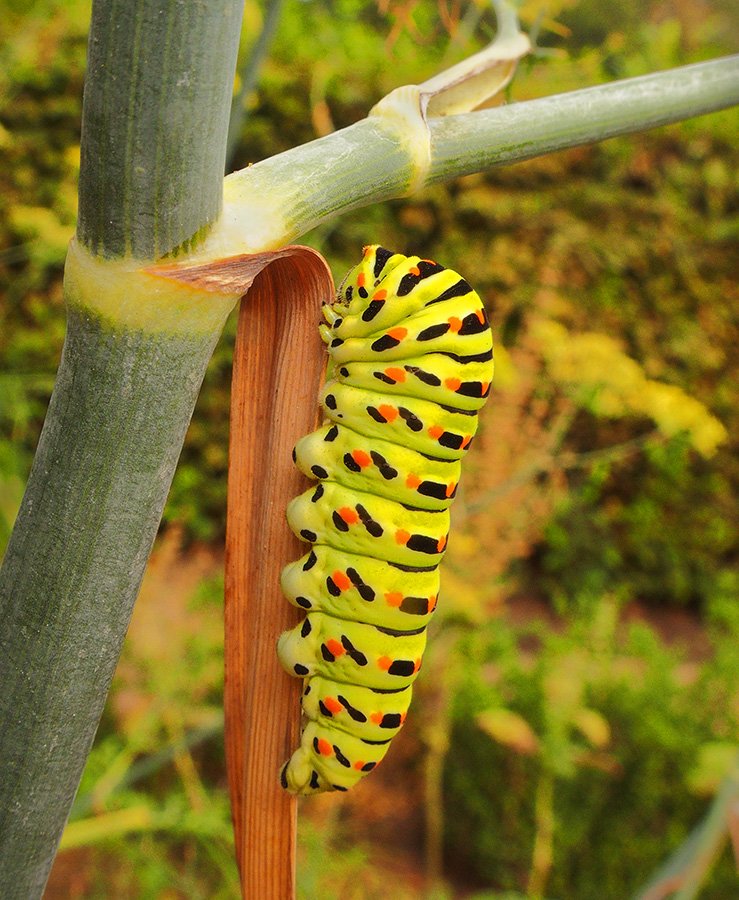 ---
Thanks for watching!