The atmosphere in the park across the street from my house is usually relaxed and friendly.
---
But as soon as somebody starts feeding the ducks, the airborne rats fly in: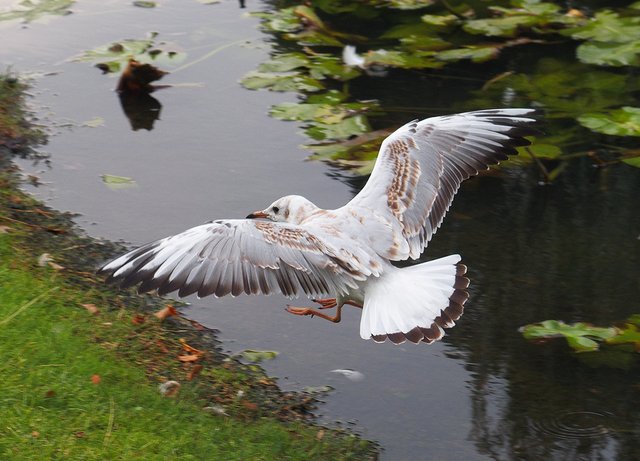 ---
They immediately start attacking the ducks that have managed to get some food: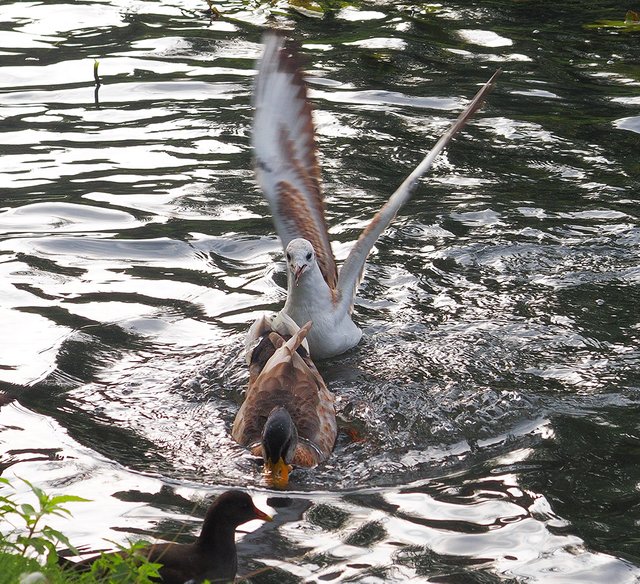 ---
A battle develops, waves are made, and the ducks flee towards dry land: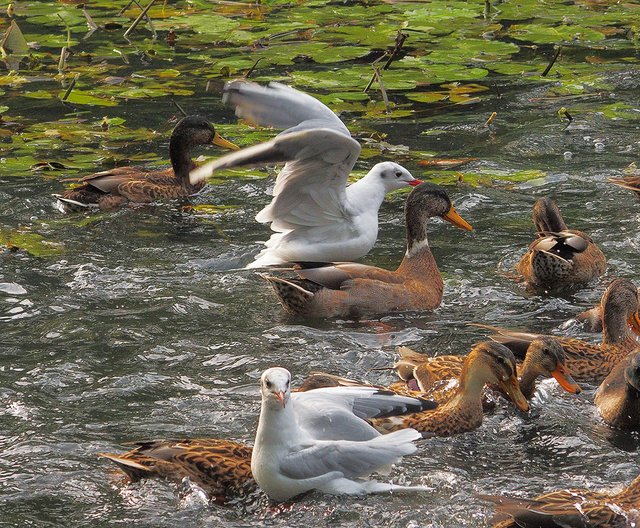 ---
Once all the ducks have fled the water, the seagulls wade ashore, evil intentions all over their faces: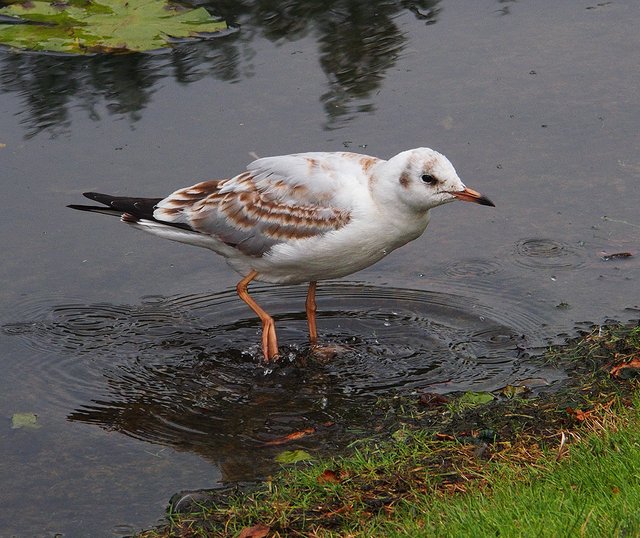 ---
The ducks that have food try to swallow it as fast as they can: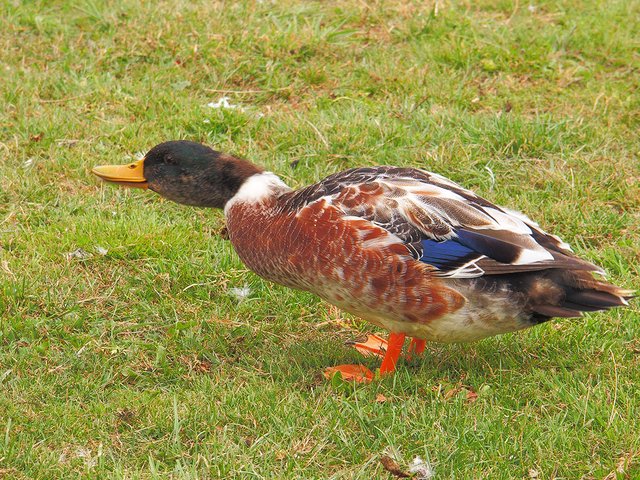 ---
Those that aren't quick enough are attacked by seagulls that simply fly into them: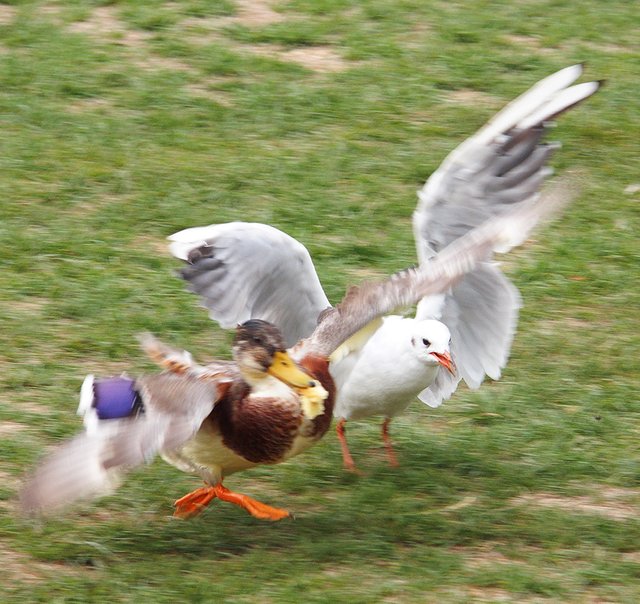 ---
When the hurlyburly's done, the seagulls insist on sticking around, being very loud and ill-tempered: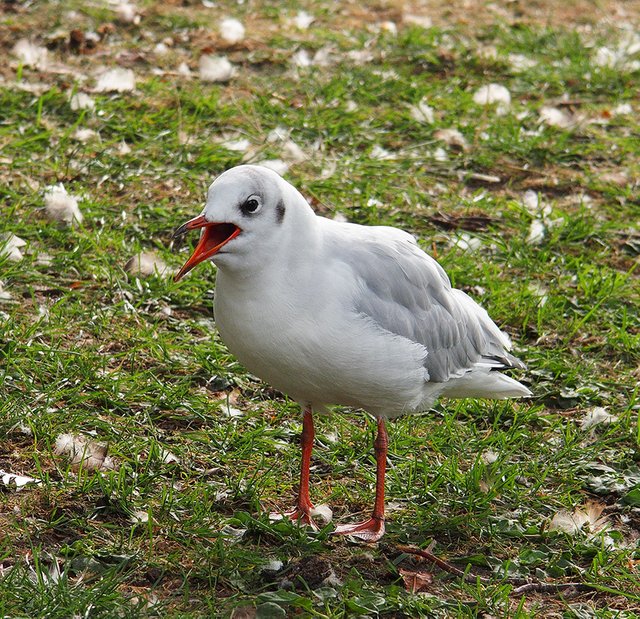 ---
They even managed to grab part of my sandwich.
Down with seagulls, I say.