That was actually what I originally intended to shoot yesterday 😎
I found it while searching my new garden for cool stuff to shoot 😉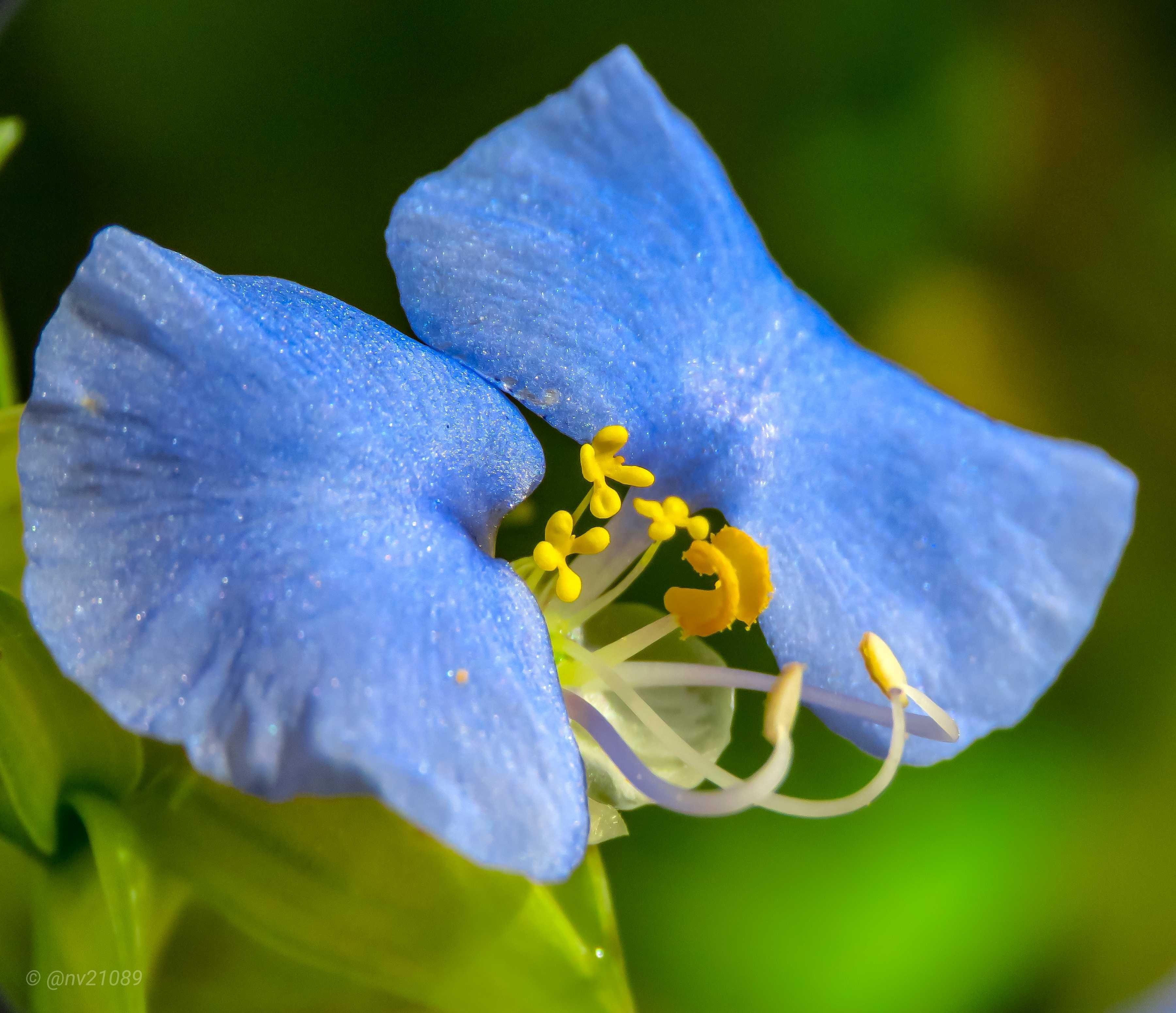 Commelina Erecta commonly known as the white mouth dayflower or slender dayflower is a perennial herb native throughout the Americas, Africa, and western Asia.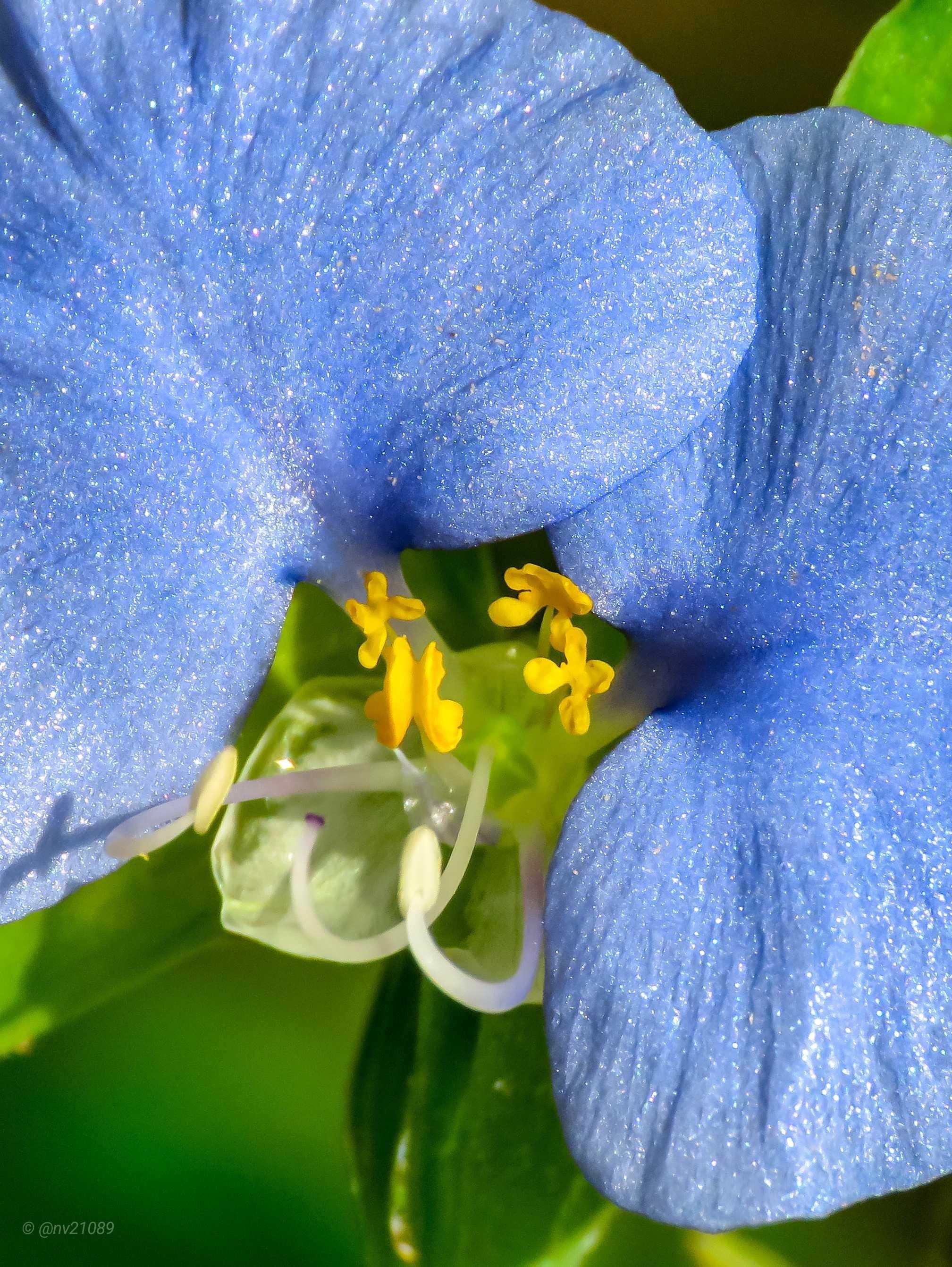 It blooms only in the shade, so it can be seen blooming early in the morning.
At noon his cuffs shrink and the prominent flower disappears into a special "pack" until the next day.
It is a kind of intruder.
Common in irrigated gardens, and often considered a parasite.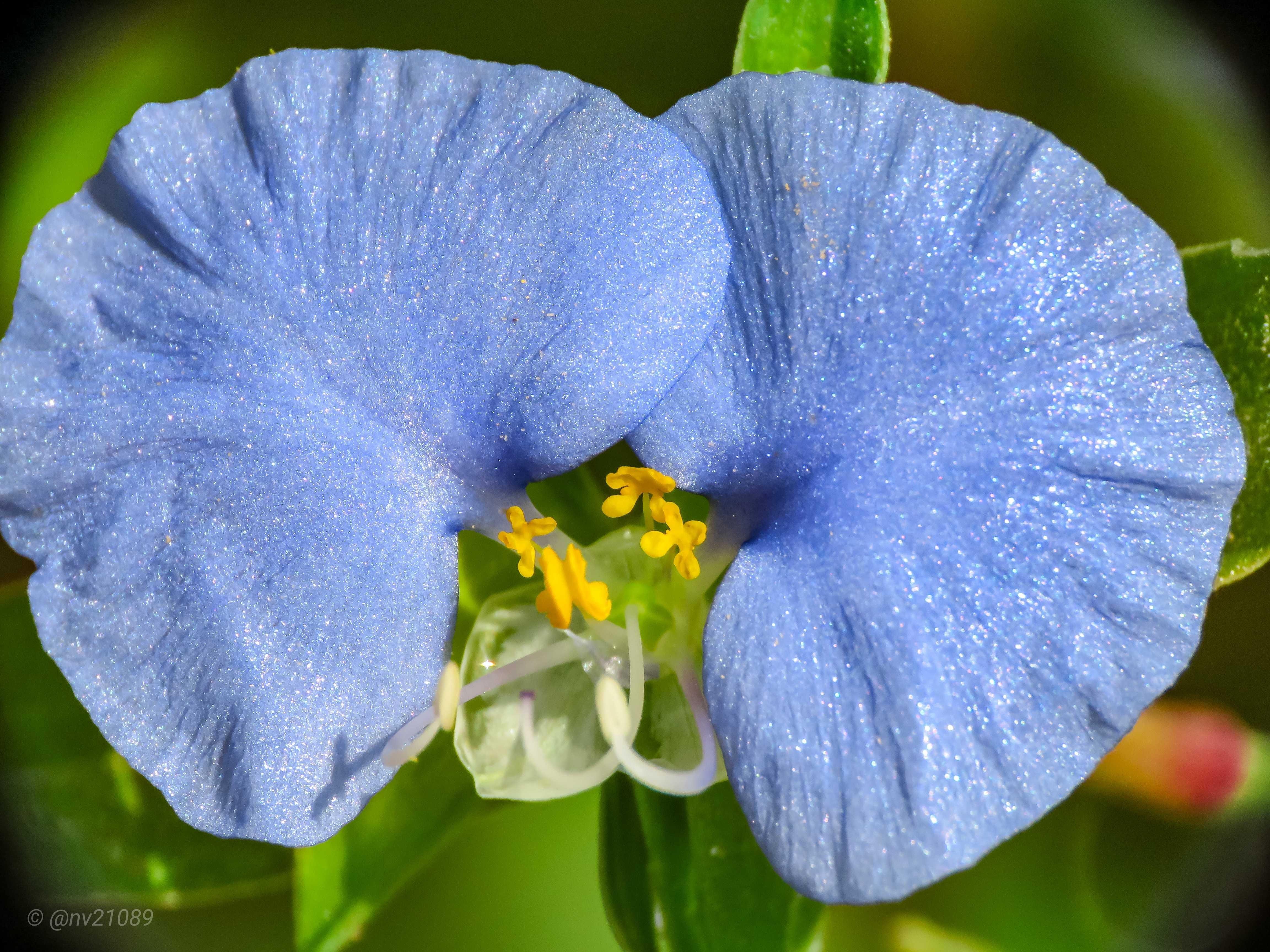 Grows many times near the orchards or the lawns, and has the ability to climb on other plants.
Sometimes it's mistakenly referred to as the "wandering Jew," although this name belongs to a different member in its family, which has three petals.
You can check out my last post for info and some more pics of the lil' Fire Flea on the right.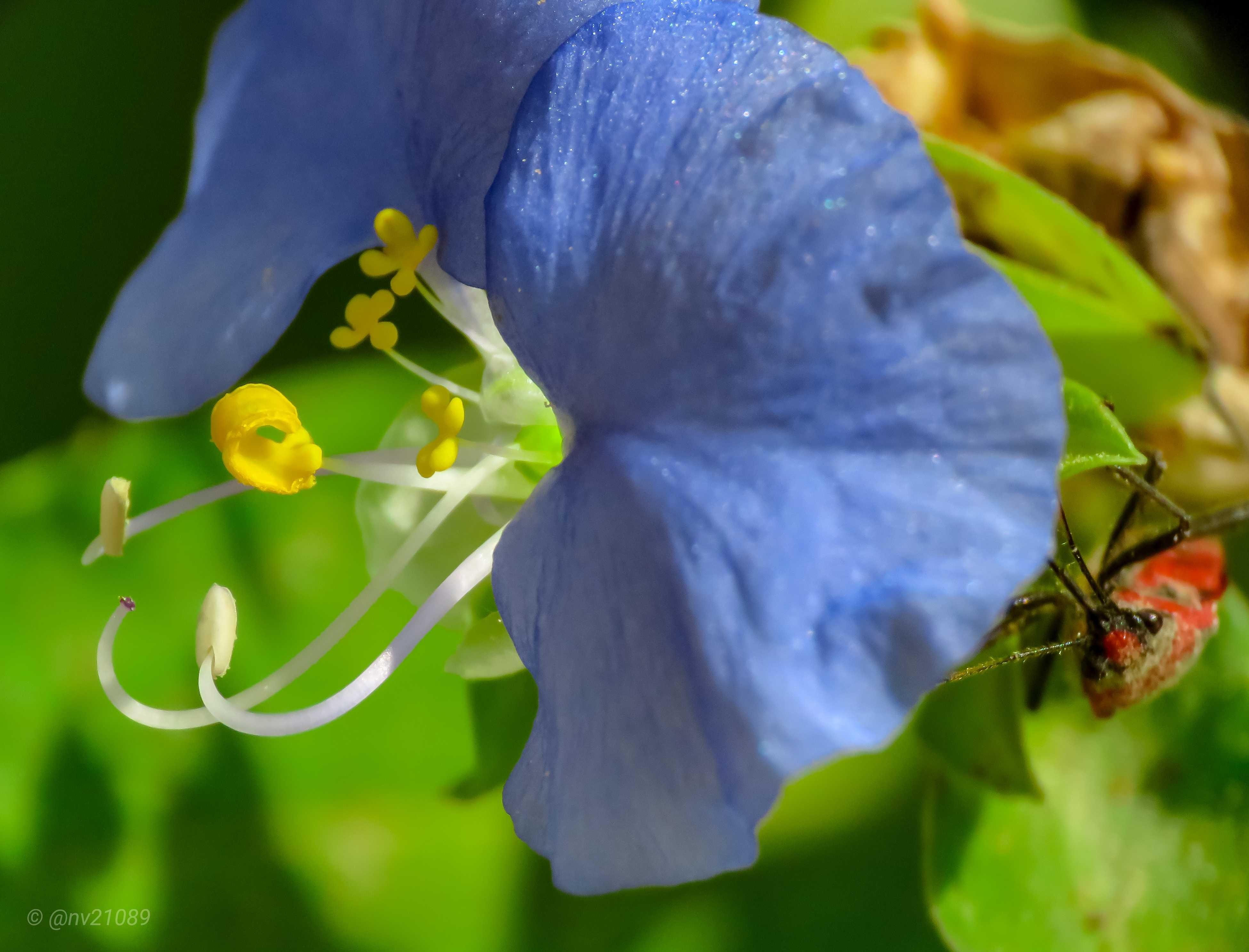 Enjoy!
Canon PowerShot SX60 HS + Raynox DCR250 super macro lens
Info: wiki