"I Can See Clearly Now" 🎶
"I can see clearly now the rain is gone,
I can see all obstacles in my way
Gone are the dark clouds that had me blind
It's gonna be a bright (bright)
Bright (bright) sunshiny day"
-Johnny Nash
"Ablazed"

Click on image to enlarge
I have my regular, conveniently located park about a five minute drive away where I normally go to walk. I posted about it last week here https://steemit.com/esteem/@ninahaskin/in-my-life-sunday-at-the-park. Since I like a bit of variety in my life and don't ever want to be predictable, it was exciting news to learn another city park opened nearby. A park that's about ten times larger.

Bigger.
Better.

This was the view from my deck during a break from the rain on late Saturday.

Blah and gloomy!

"Saturated"

Click on image to enlarge

After two chilly, rainy, windy and overall yucky outdoor days it was a welcome sight when the fog lifted and the sun made an appearance Sunday!

I hoped the weathermen would be correct with their forecast and was excited when my plans to explore a new park nearby happened!

The natural song choice for today's post is "I Can See Clearly Now" by Johnny Nash. Click below to listen and get pumped up as we take an adventure through the new park!
Come along with me as we walk through Veterans Tribute Park, the new $7 million park located in Weldon Spring, Missouri. It will not disappoint!
"Veterans Tribute Park"

Click on image to enlarge
Right this way...
"Sunday Adventure"

Click on image to enlarge
"Visual Therapy"

Click on image to enlarge
The views at the park are undeniably beautiful! This is one of two stocked lakes at the park (catch and release). If you look closely, you can see ripples where a fish broke the surface of the water.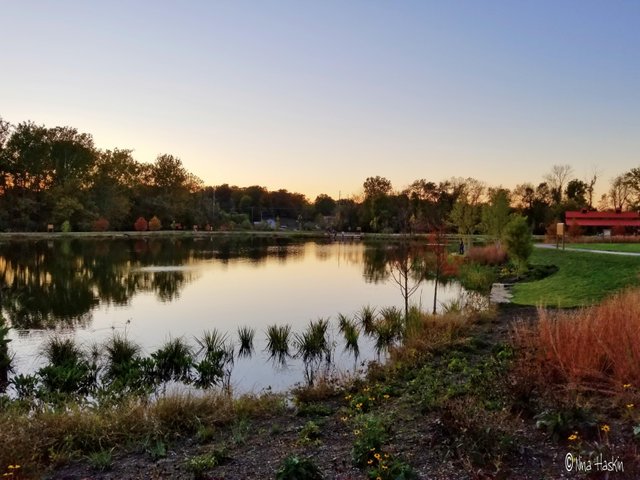 "Love at First Sight"
Click on image to enlarge
There are even hardy pansies planted along the walking paths.
"Pretty Pansies"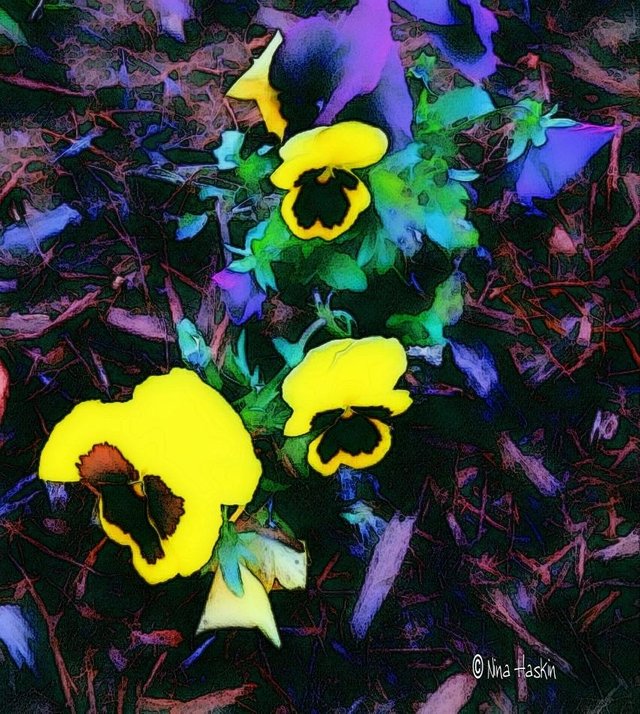 "Perky Punked-Out Pansies"
Click on image to enlarge
Next, we have this lovely plant boasting red berries that reminded me of both Thanksgiving cranberries and Christmas bayberries.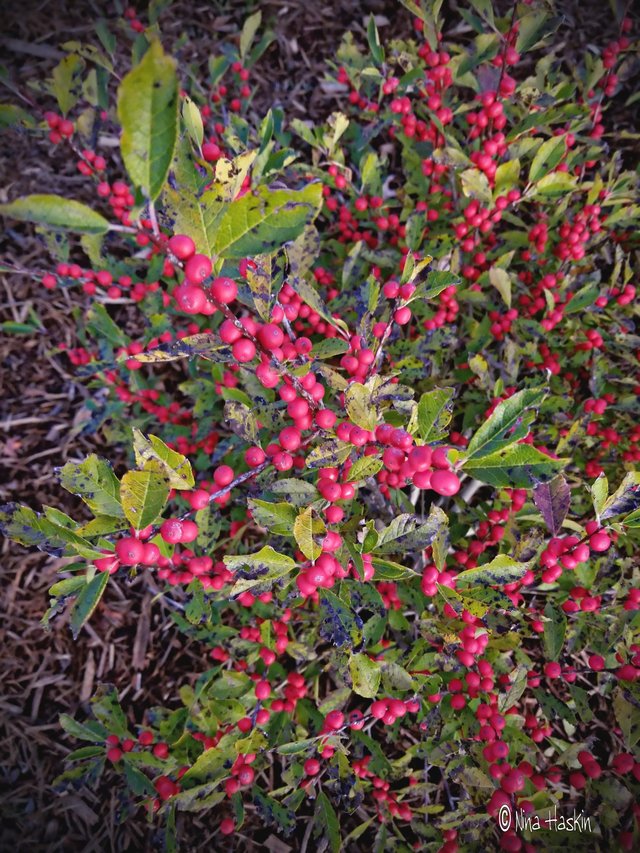 "Berry Nice"
Click on image to enlarge
"Boulder Borders"

Click on image to enlarge
I notice a dot of red color on the crevice and some smaller rocks. Let's take a closer look.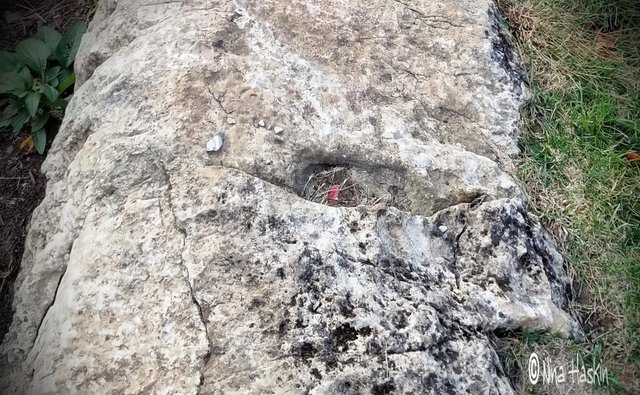 "Fragments"
Click on image to enlarge
Unfortunately the days end much too soon and it was getting dark outside. Another quick photo, or three, as we head back to the car. Rest assured, I promise to take you back to the park soon as I have many more photographs to share! And we didn't even get to play on this exciting playground today!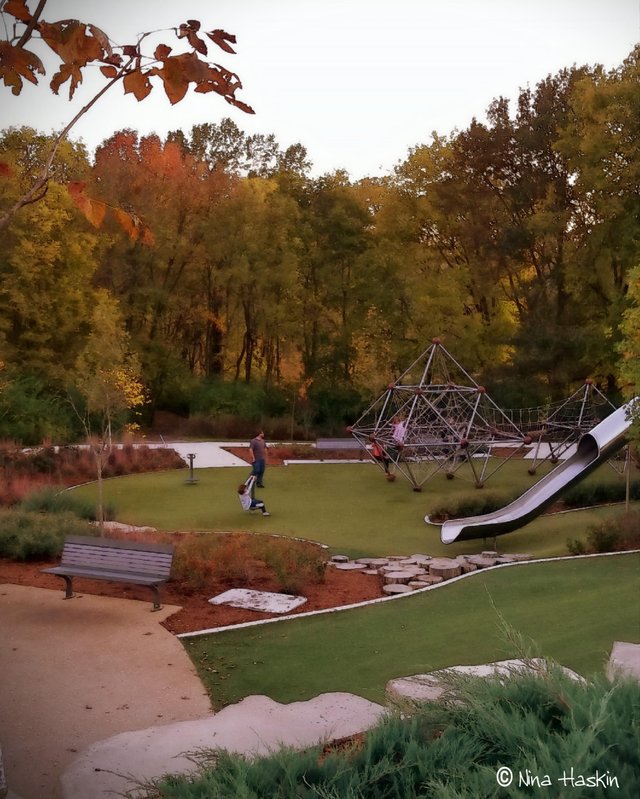 "Just Five More Minutes!"
Click on image to enlarge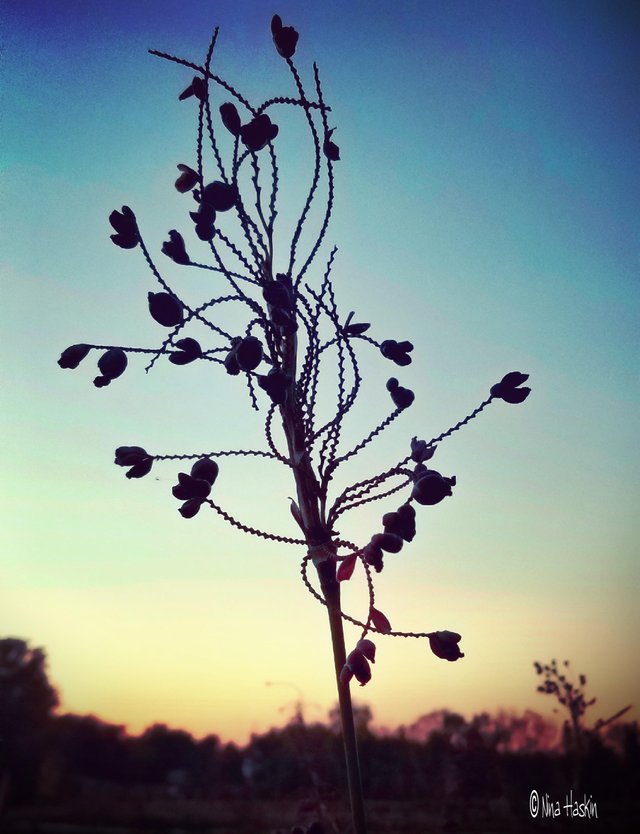 "Silhouette"
Click on image to enlarge
Every Sunday is BeautifulSunday sponsored by the amazing @ace108

Learn more here:
https://steemit.com/beautifulsunday/@ace108/beautifulsunday-winner-and-new-rules-or-by-ace108
This is also my entry to SublimeSunday hosted by our truly awesome Steemit witness @c0ff33a ☕
and my second time posting photos for #bouldersunday hosted by the lovely @shasta "Rock on, Shasta!"

Hope everyone had a great Sunday! Make your Monday a good one!😀

Images taken with Samsung Galaxy Note8

Thank you for taking time to stop by and visit my blog, as I truly appreciate everyone's continued support! Have a terrific day!

© 2019 Nina Haskin. All rights reserved












#thealliance #steemusa #qurator