Goodnight everyone!!
This is the 84th publication of my photography blog.
Today, during my Steemit tour, I read two publications that have been very interesting to me:
This has encouraged me to participate in this challenge, week 4 of the #Photo52 contest organized by @photo52.
I chose the title of my publication in homage to the old coal trains. Nowadays it is not usual to see them in circulation, except some that still work for recreational purposes. I am very lucky that in my city (Ourense - Spain) one is preserved as a monument, in front of the train station. This is the mythical 240-2072 built in 1927 and now part of the heritage of the city.
I took this picture with an Af Nikkor 18-105mm f/3.5-5.6 VR lens.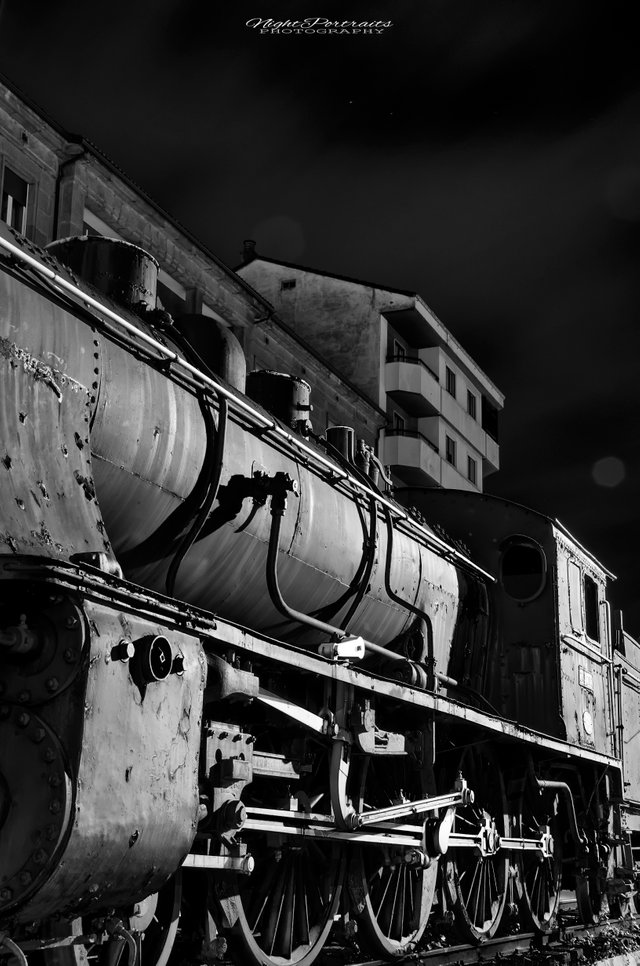 Nikon D7000 \ Af Nikkor DX 18-105mm f/3.5-5.6 VR Lens \ City Light \ Black and White Photography.

"Photography is one of my great passions. I am an enthusiast of this art...That is why I also value the work of other photographers, from whom I always learn something new..."

Look at the world, frame and shoot!!!