Before coming to live in Japan to be a farmer I used to work in France in the spirits (armagnac, calvados, cognac, whisky etc.) industry. One of the many different roles I played was as a photographer for Whisky & Fine Spirits Magazine, visiting many different bars, breweries and distilleries, not just in France but also in Germany, Italy, Scotland, Spain, Sweden, Switzerland and Wales. Anyway, I have decided to start posting some of the photos from those trips, starting today with a series I took at the Lecompte Calvados distillery in Normandy, France.
Calvados: an Apple-based Fine Spirit
Calvados, a distilled spirit made from apples and (in some cases) pears, is one of France's oldest eaux-de-vie and was officially recognised as an appellation d'origine contrôlée, or AOC, in 1942. Traditionally produced over winter, Calvados is made by first pressing apples (and, again, in certain cases, pears) to obtain a juice, which is then allowed to ferment naturally into cider. Once fermented, this cider can be used as is, or aged for an extra year, depending on the type of Calvados to be produced. Either way, when ready, the cider is twice distilled in large pot-stills, concentrating the aromas and taste and taking it from somewhere between 4.5% and 6% to roughly 70% ABV (alcohol by volume).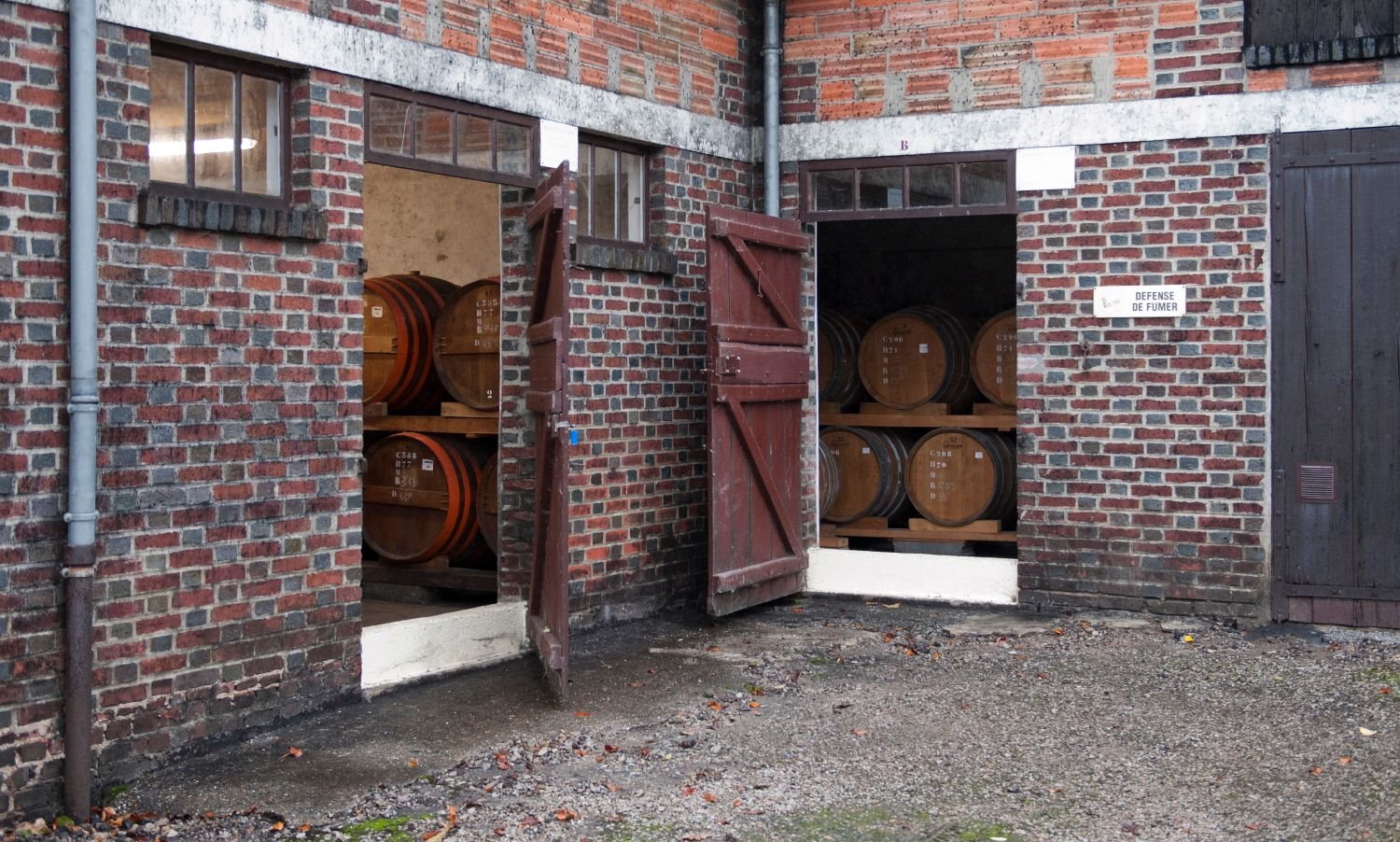 Seen from the outside, the Lecompte distillery seems pretty unexceptional. Only when the doors are open do you get a idea of what lies inside
The spirit that emerges from the still is collected and put into oak casks and left for anything up to 50 years — maybe even longer — before being bottled and sold as Calvados (the generic appellation), Domfrontais or Pays d'Auge (two other sub-appellations of Calvados, reserved for eaux-de-vie from specific areas within the region, or made with pears also). Soft and round, fruity and slightly acidic, good aged Calvados smells of toffee apples and spices. Whilst the best, oldest and rarest versions are usually drunk on their own, straight and in tulip-shaped glasses, the younger types are often used incoming or in cocktails. Either way, Calvados is pretty unique and well-worth getting to know if you have never had some.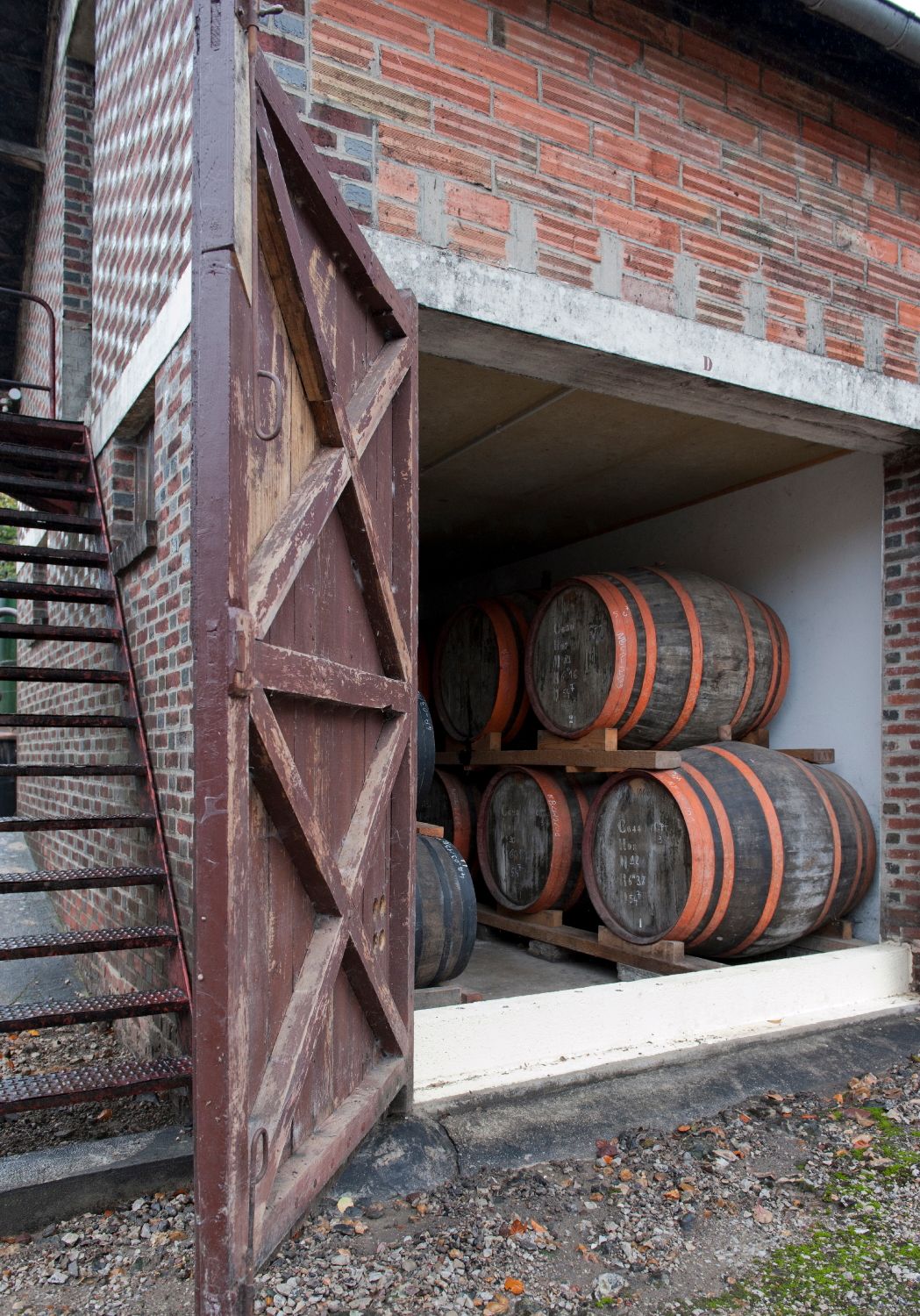 Lecompte Distillery
Located in Notre-Dame-de-Courson, a small village in the Pays d'Auge region of Normandy, the Lecompte distillery dates back to 1923. Originally an independent company, it joined with two other Calvados distilleries — Boulard and Père Magloire — in 1980, and its products are now exported all over the world.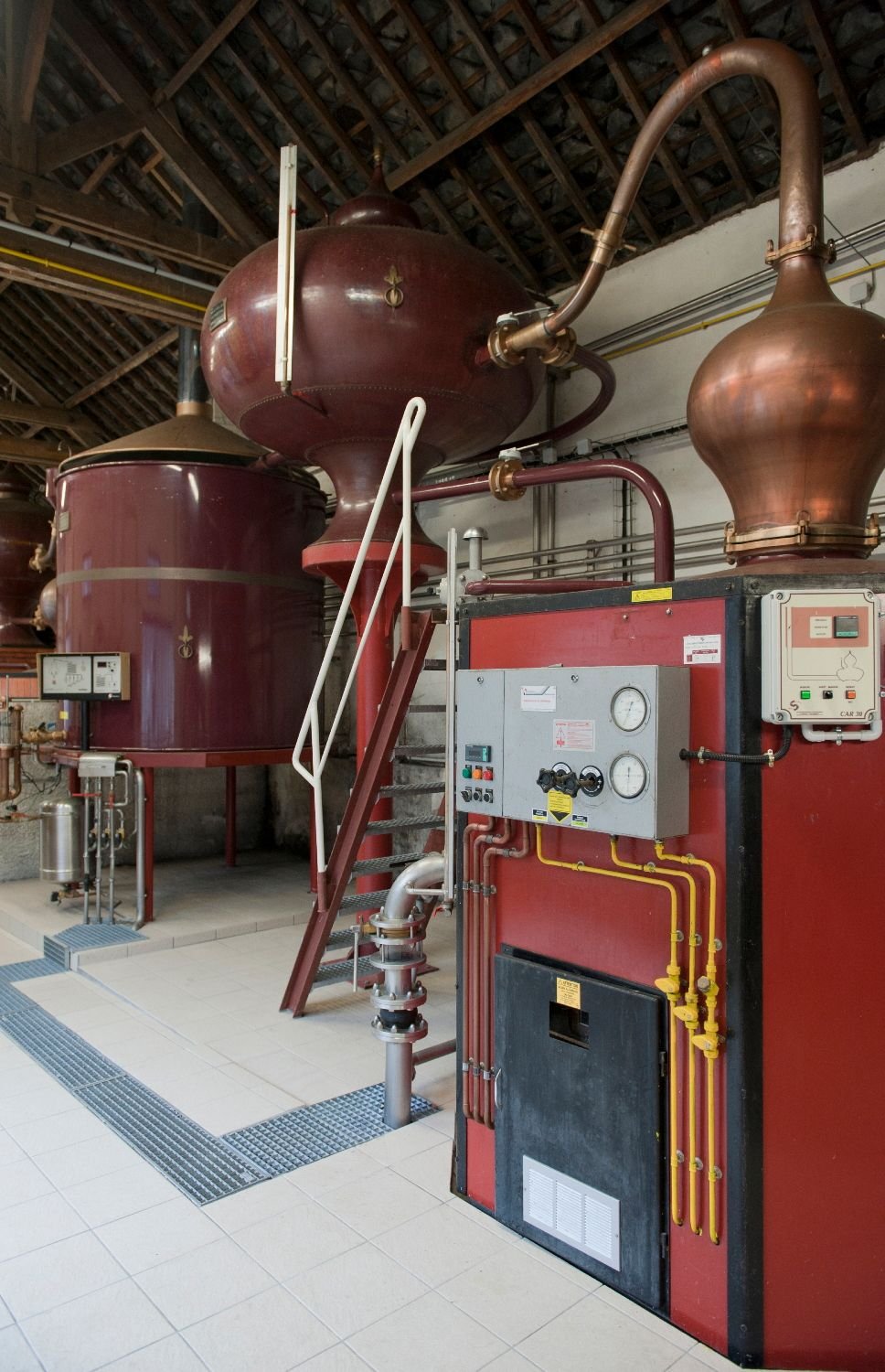 One of the two pot-stills installed in 1980: on the right is the still itself, in the middle a system for pre-warming the liquid, and on the left the tank that both collects and condenses the newly distilled alcohol and contains the cider to be distilled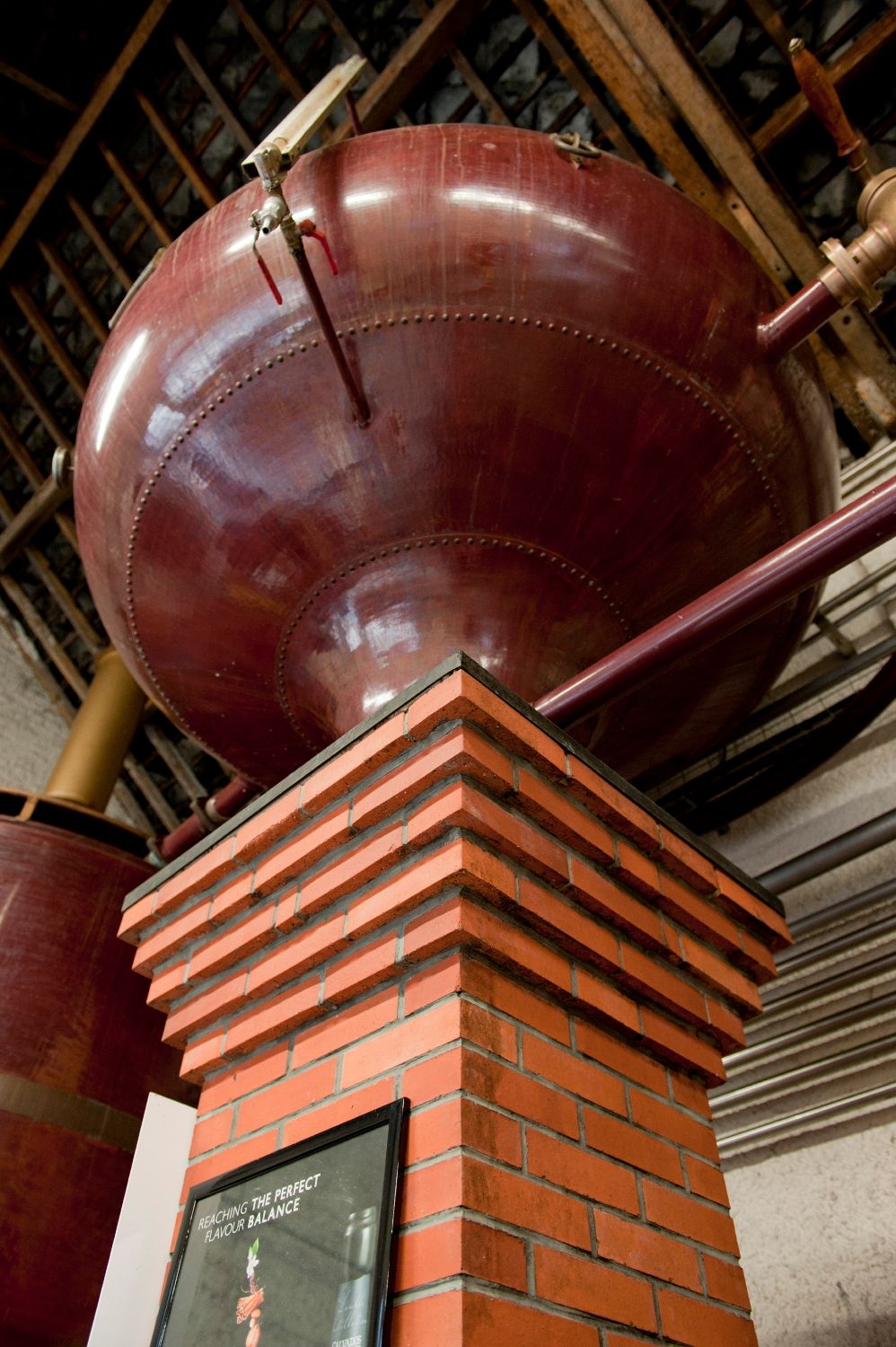 The heater seen from below: built up high on a brick support, it looks for all intents and purposes like a giant red onion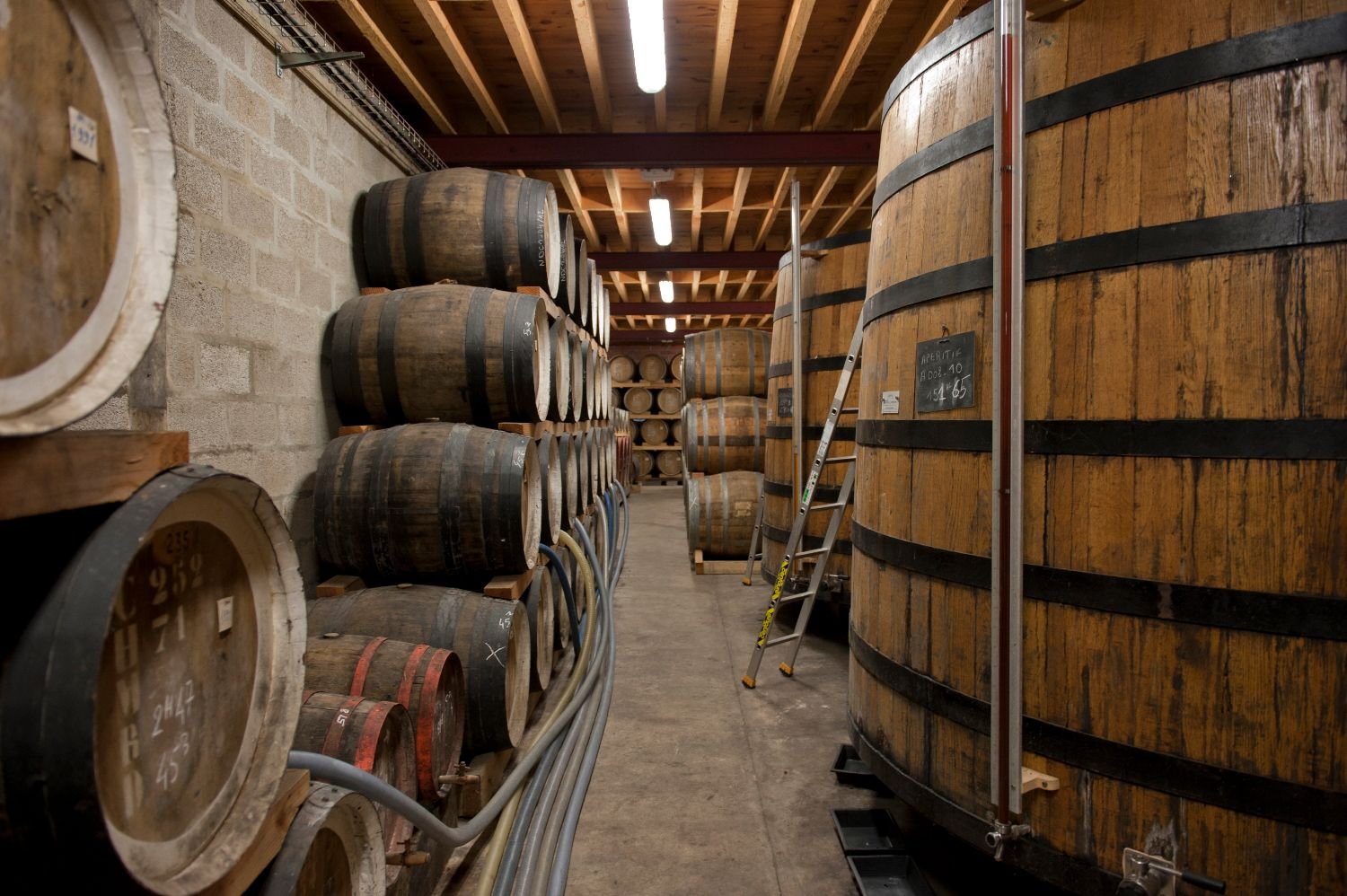 Inside the aging warehouse: on the left, casks of calvados, on the right, tanks of aperitif liqueur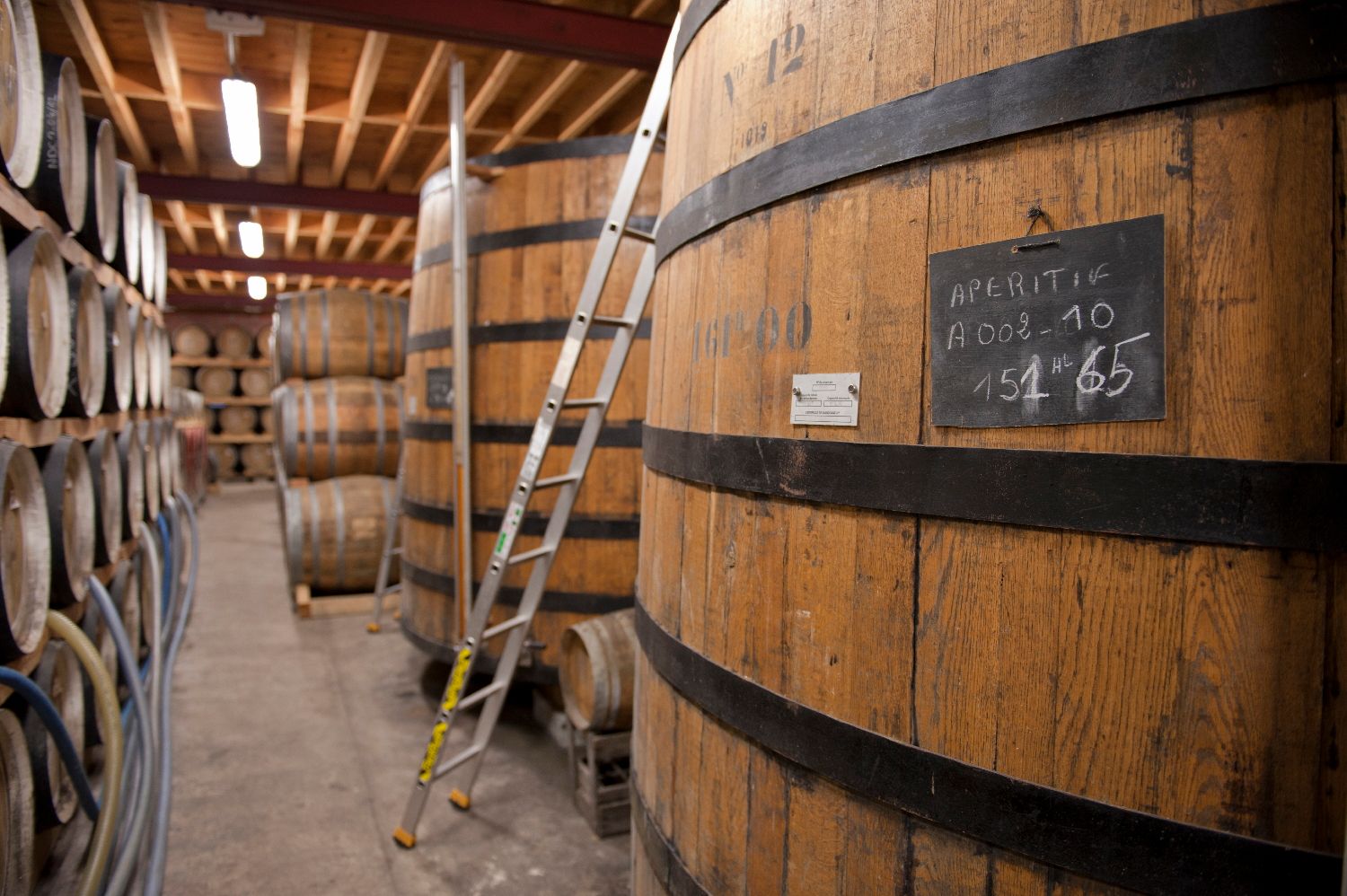 A close up of the aperitif liqueur raging tanks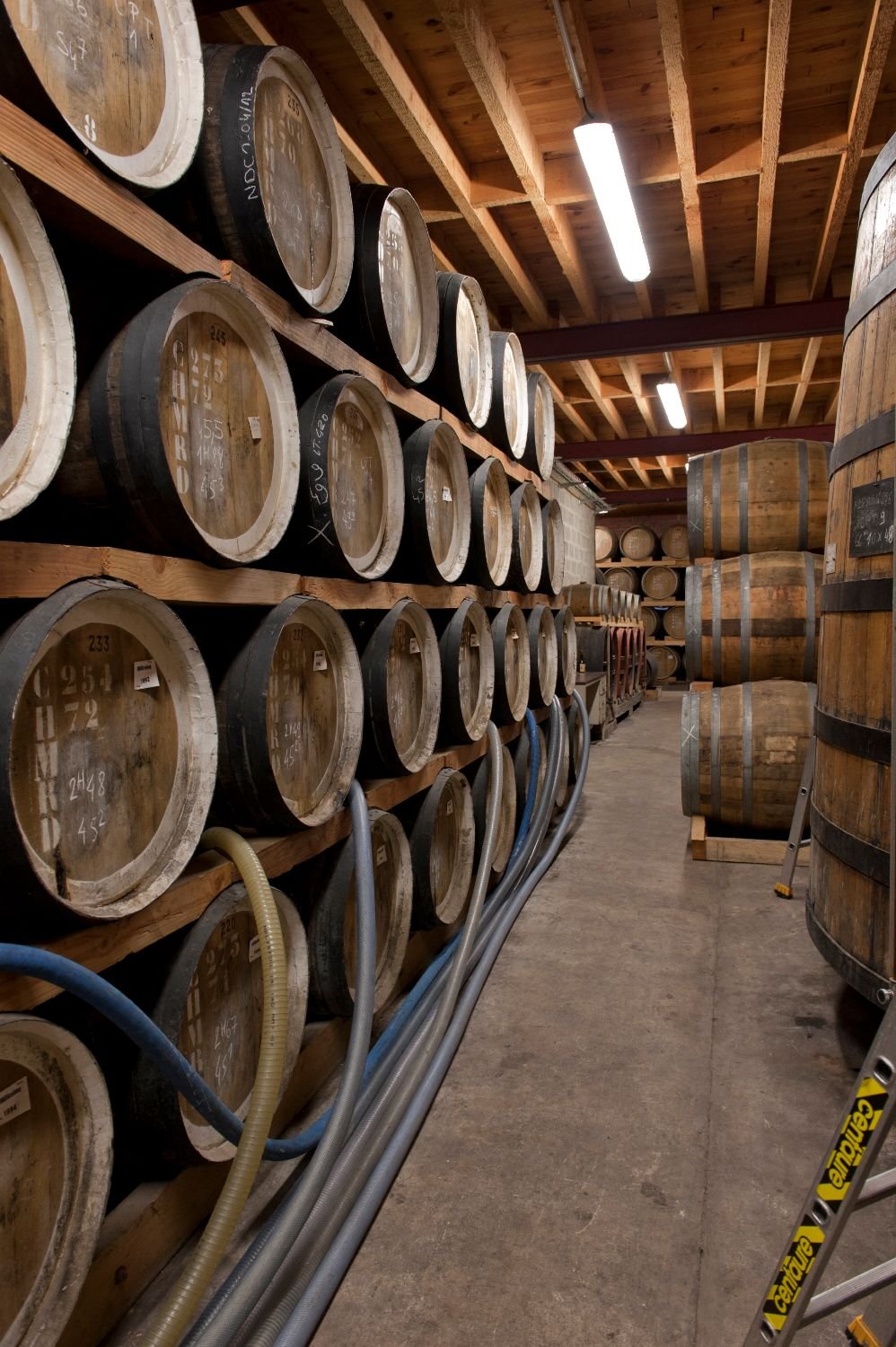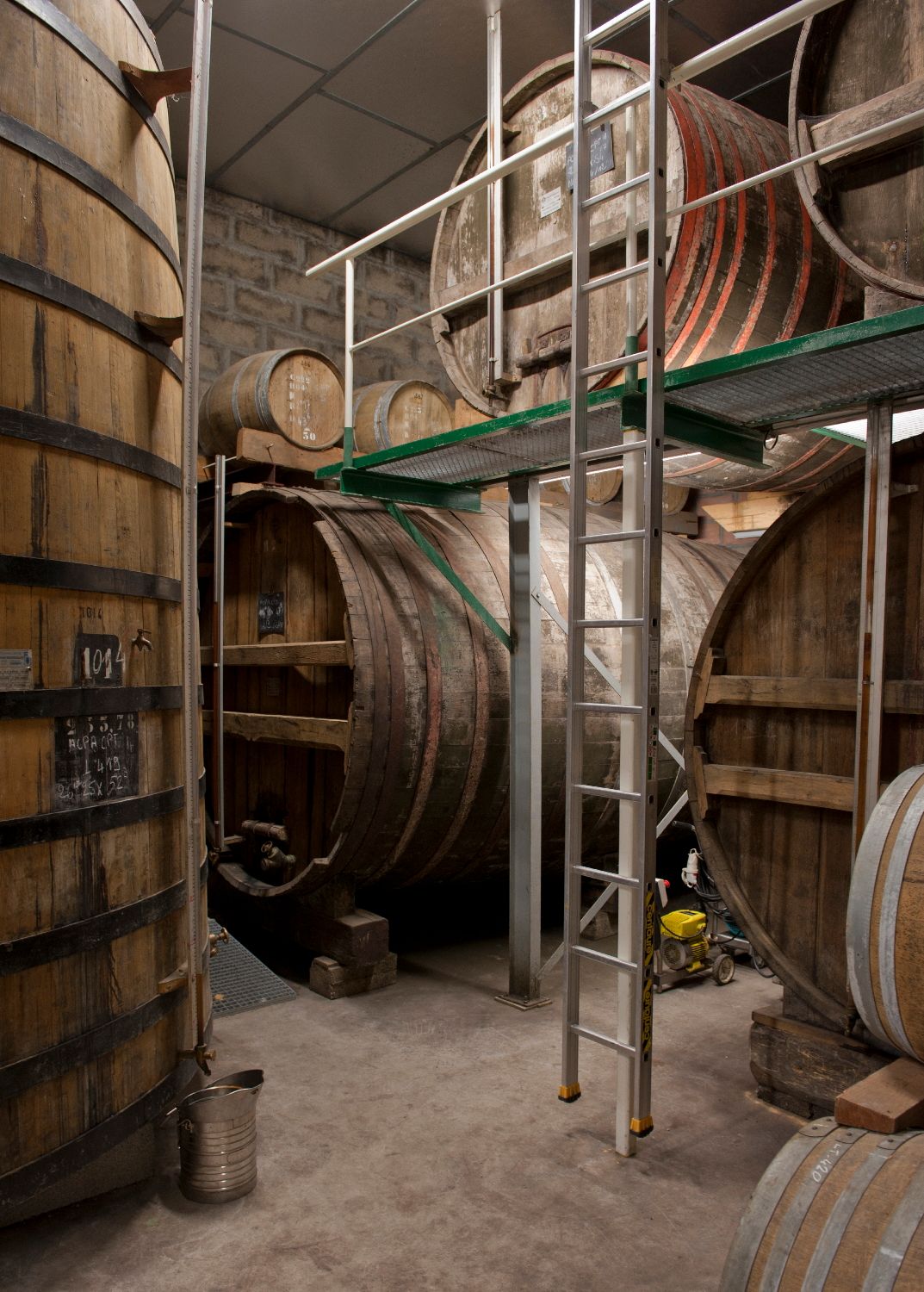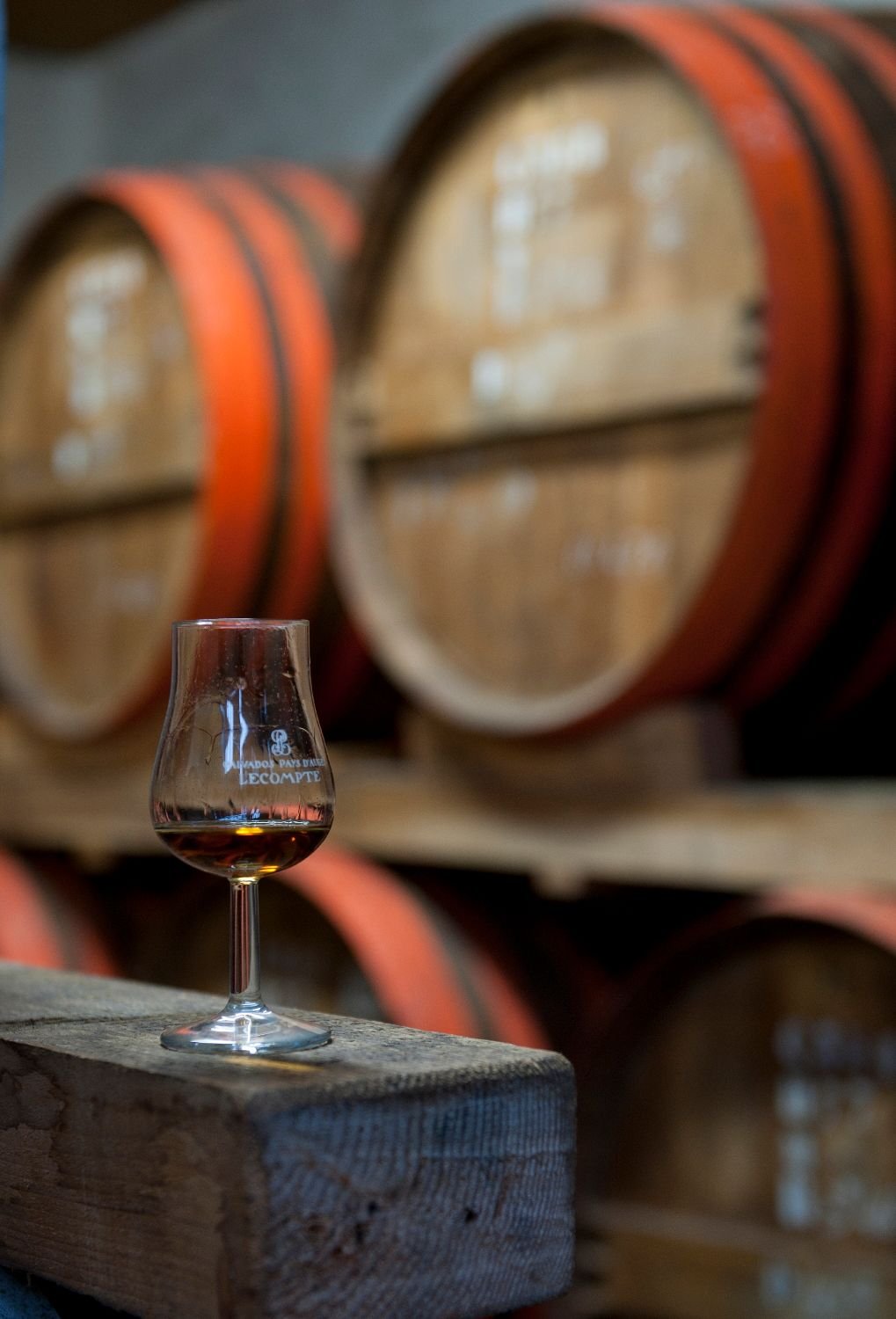 A glass of Lecompte Calvados poured directly from the cask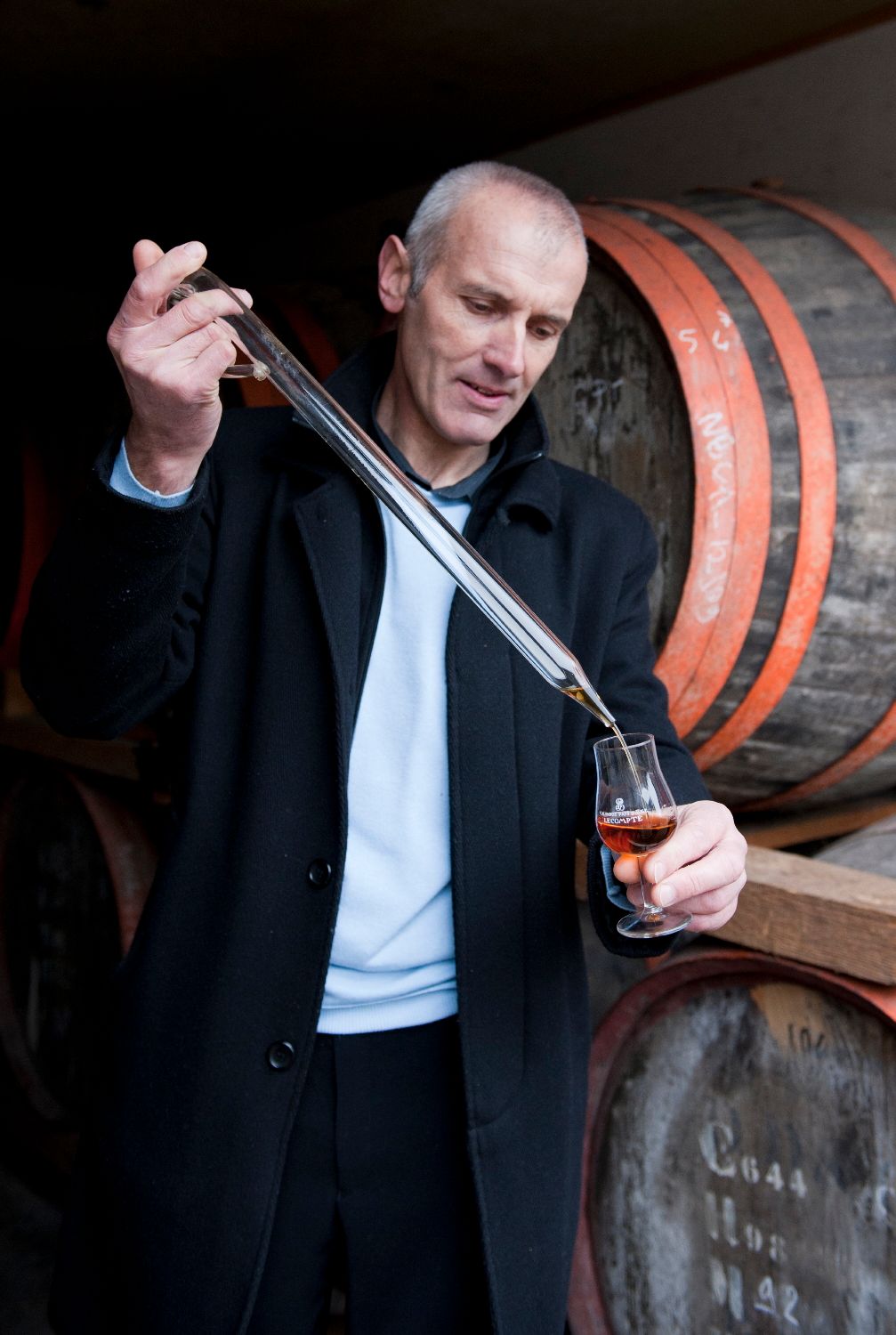 Richard Prével, maître-de-chai — master distiller and cellar-master — of the distillery, pouring a sample of his very finest Calvados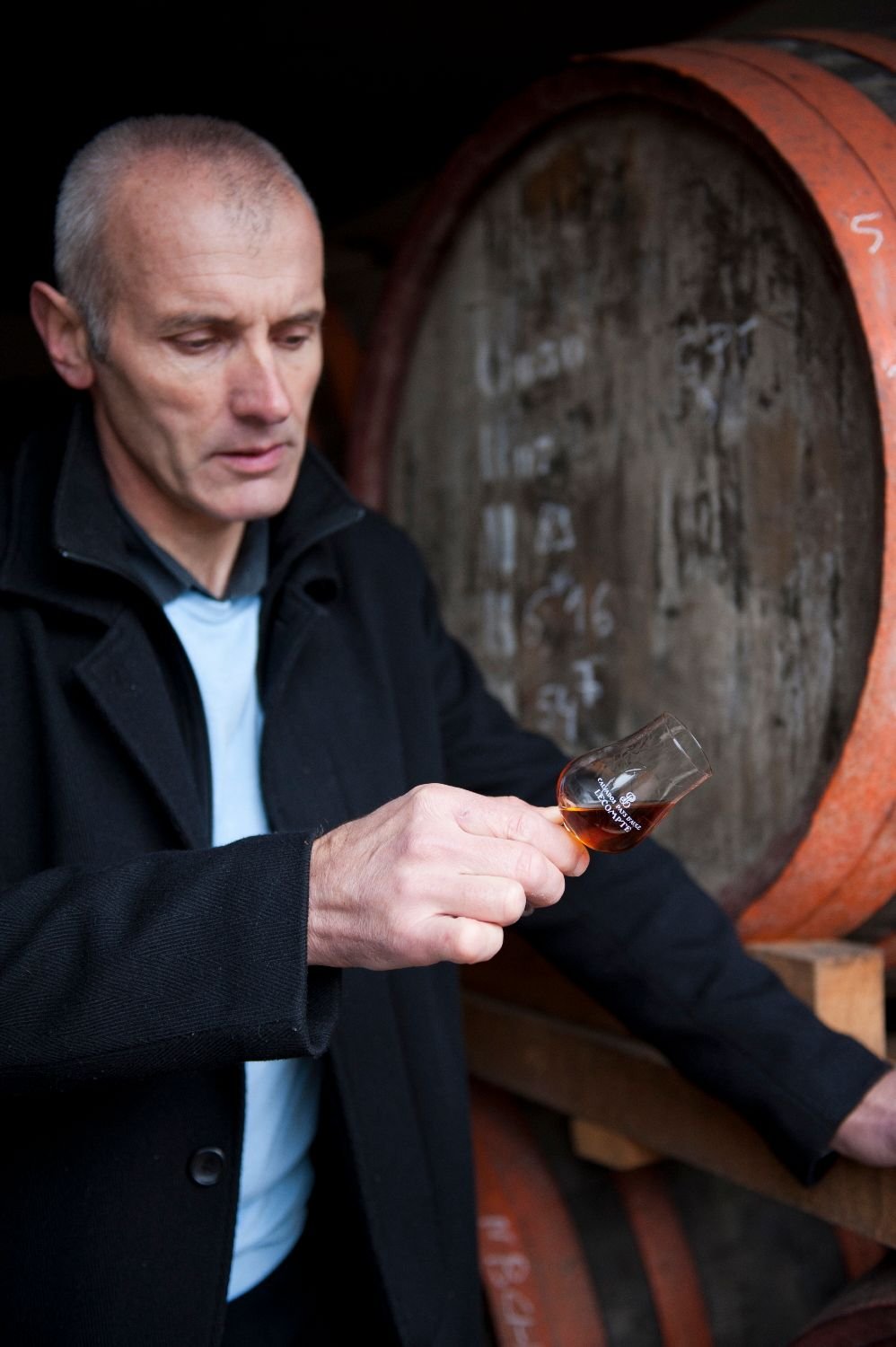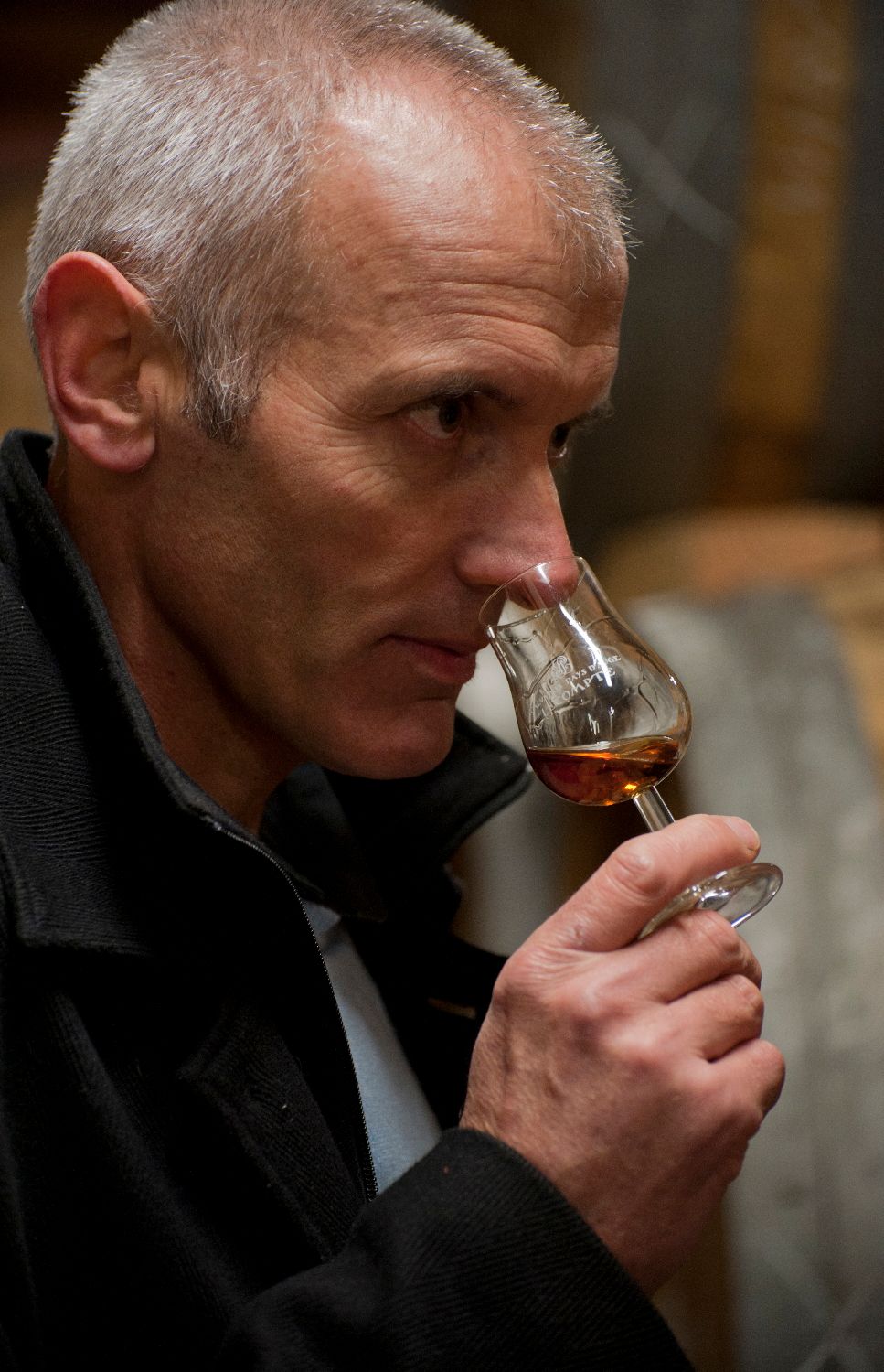 All photos published in this article were taken by and belong to myself, Nick Sikorski
---
Nick Sikorski is an organic market gardener and permaculture designer originally from Scotland, trained in France and now farming in Nagano, Japan.
When he's not obsessing over heritage varieties of vegetables & herbs, chasing off wild deer or otherwise running around the fields of his mountain farm, he's trying to beat the system, taking photos or trying to better understand cryptocurrencies.
You can find his Steemit introduction here
You can find out more about his farm here: @potager-cerfs