Rich in omega fatty acids, protein and vitamin B12 this meal makes the perfect lunch or dinner
Hi friends! I hope you are having an amazing day, today I have a very simple meal but is so tasty and very good for you. If you don't eat pork you can easily swap this for a lean chicken breast and it will be just as lovely (Lamb works well too!)
Onto the recipe.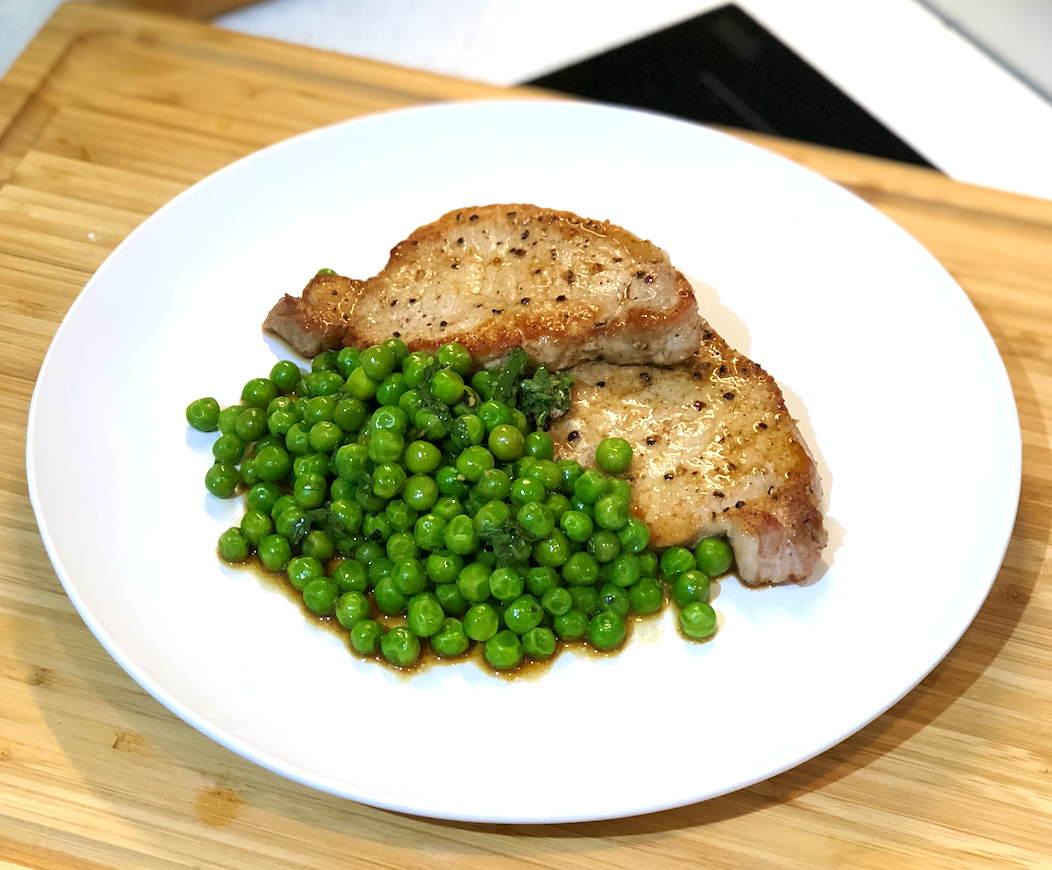 Here is what you will need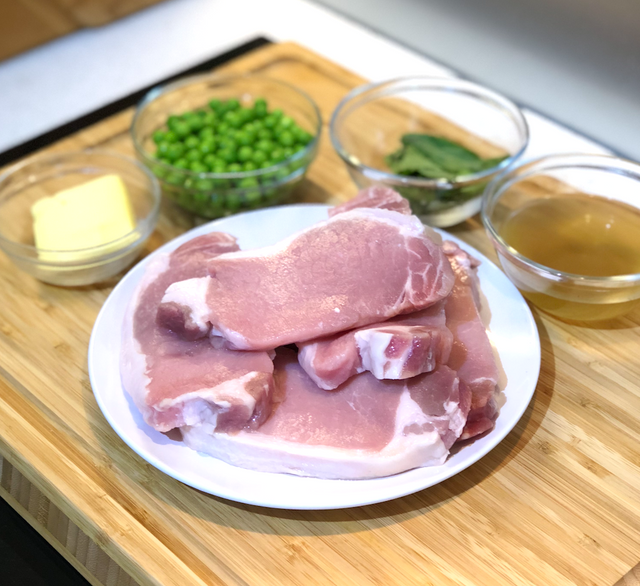 Ingredients: serves 2
2 Pork steaks
100g frozen peas
100ml homemade chicken stock (see recipe link below)
1 handful of mint leaves, finely chopped
10g unsalted butter
Salt & Pepper to season
Homemade Chicken Stock recipe: https://steemit.com/food/@nickoskitchen/homemade-chicken-stock-broth-so-easy-and-better-than-anything-you-can-buy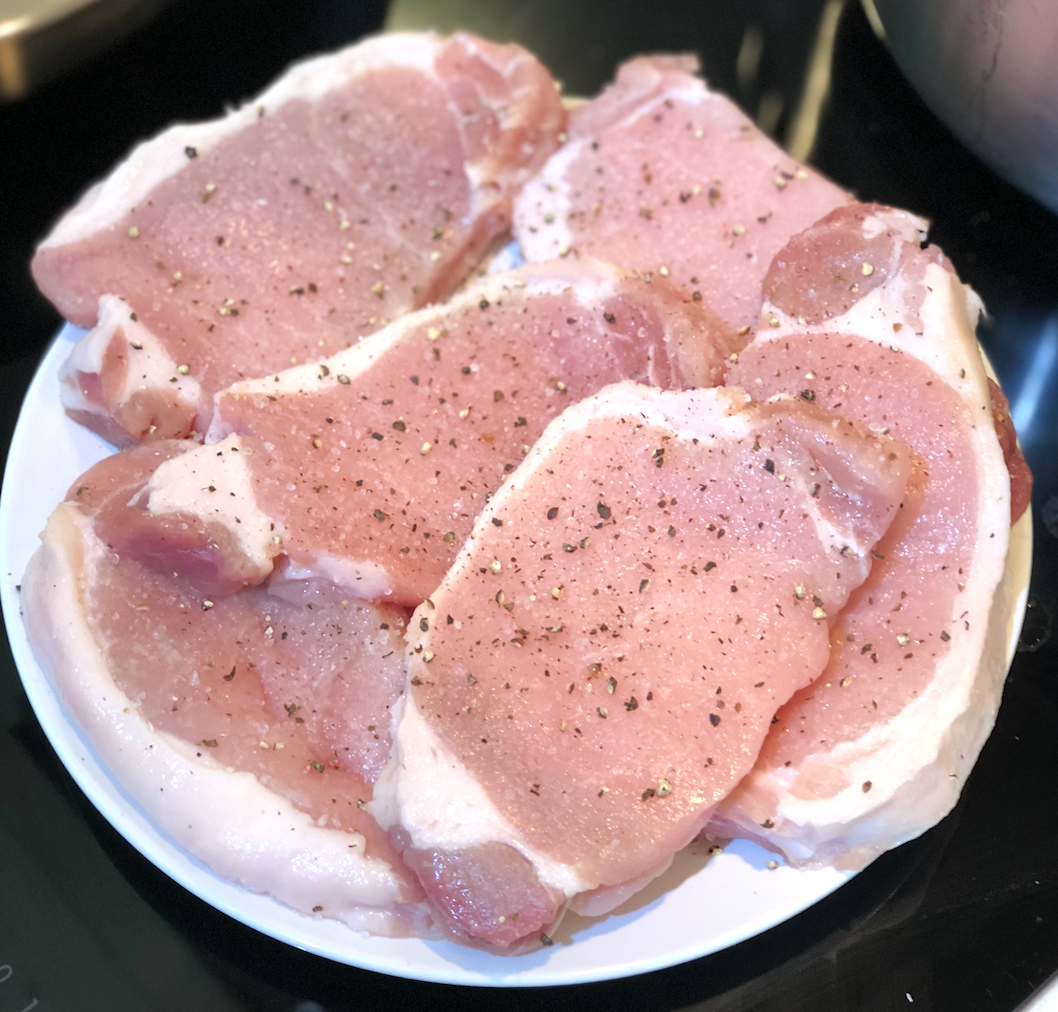 Method:
Season steaks. Heat frying pan over a high heat. Add the butter and steaks to the pan.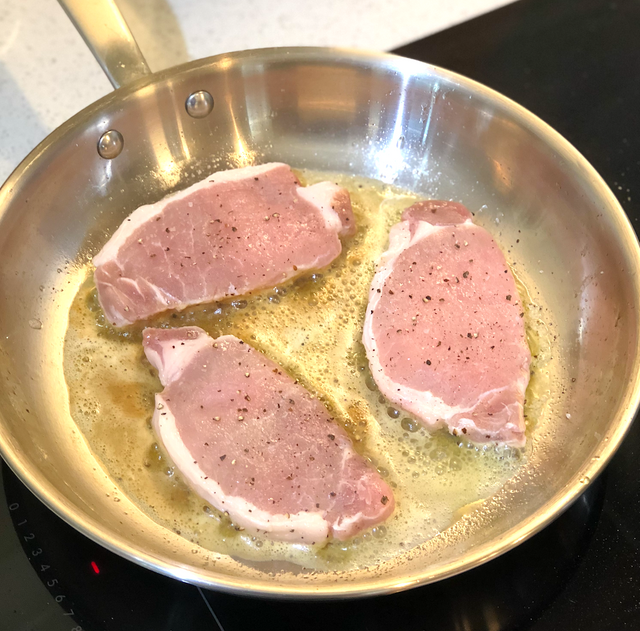 Fry each steak for 3-4 minutes on each side. Basting the steaks as they cook with the butter.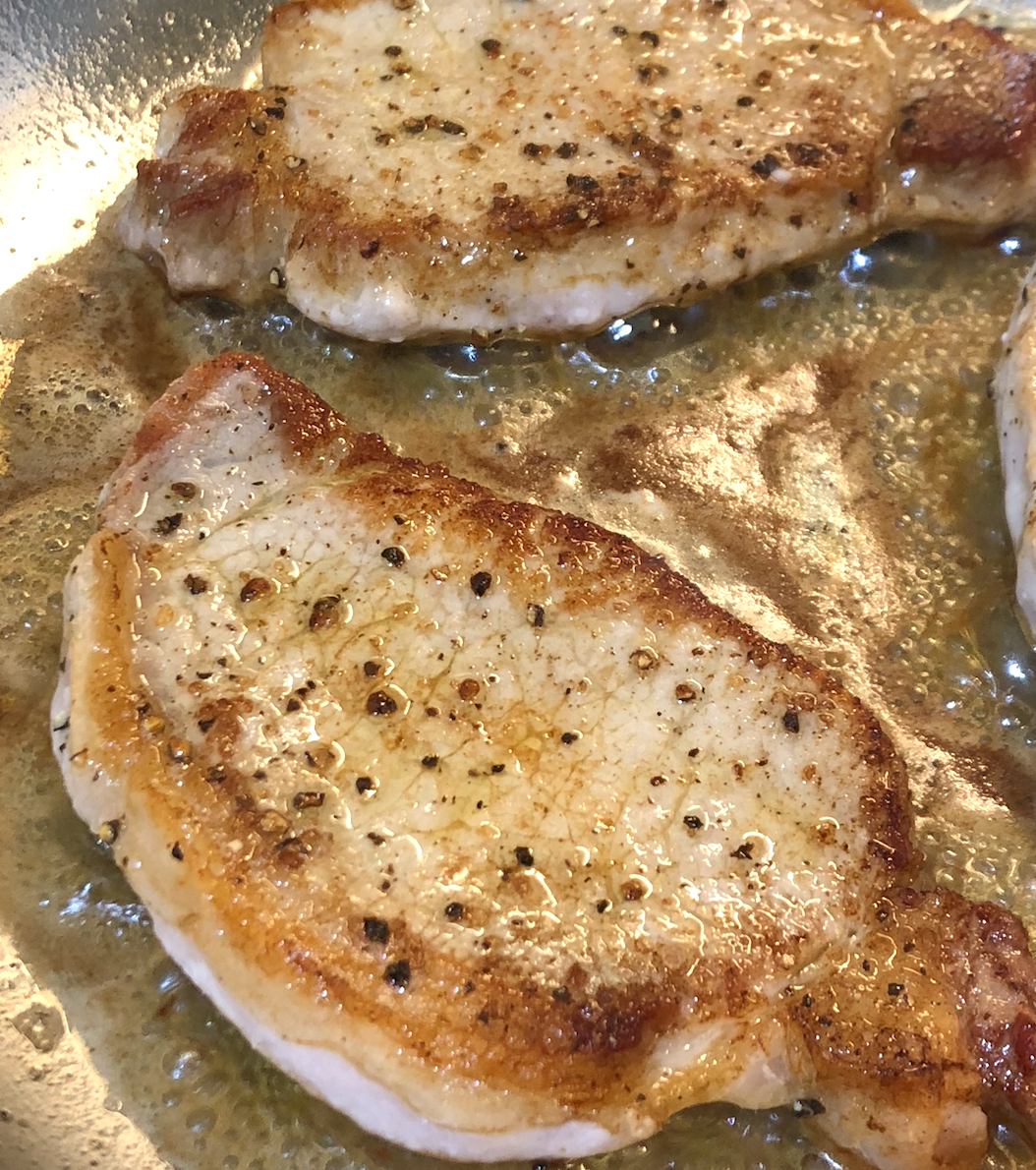 Remove steaks and leave to rest on a warm tray or plate for 5 minutes.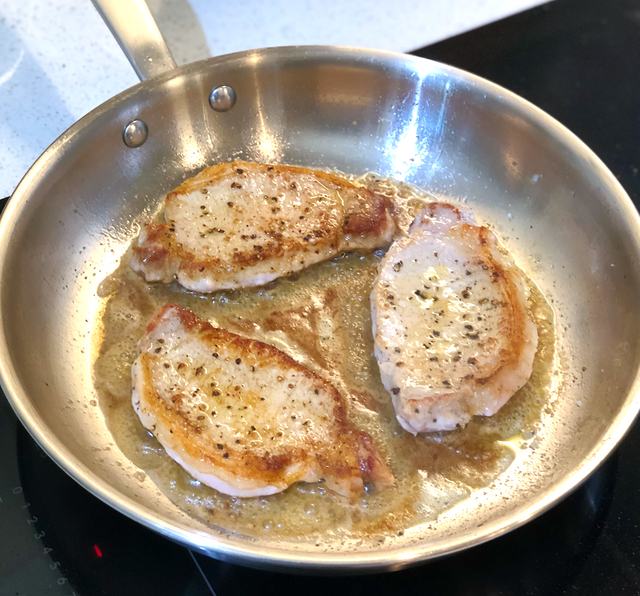 Add and heat the stock to the pan, scrapping all the pan pieces from frying the pork.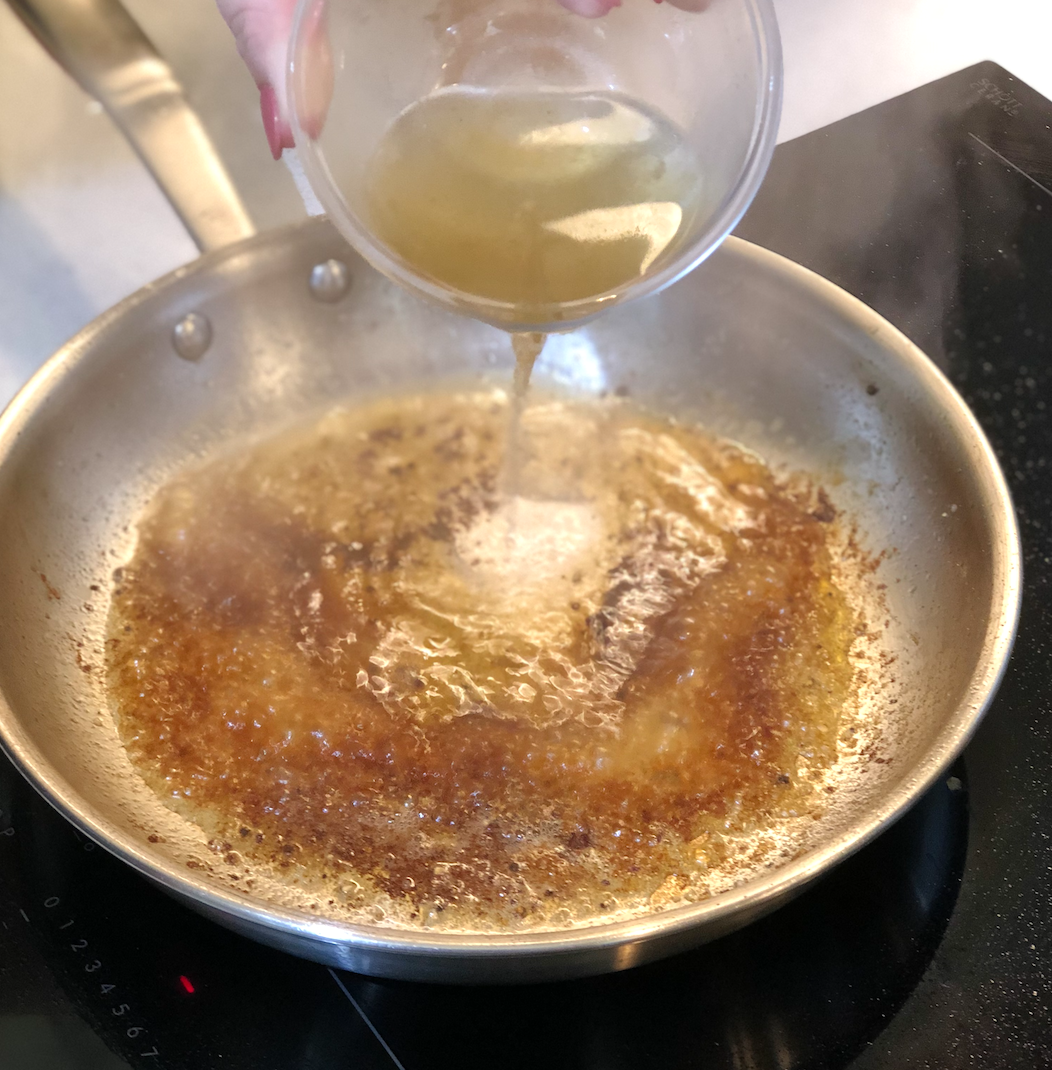 Add peas and cook for 2 minutes. Add the mint and stir well.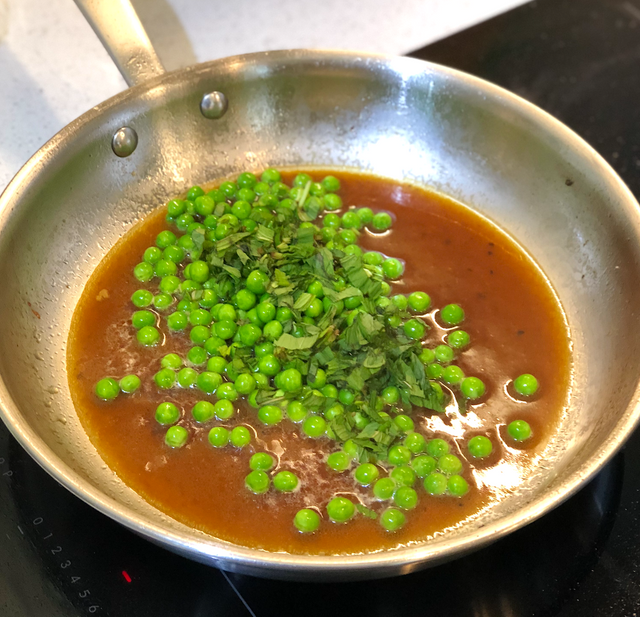 Drain the peas and keep the juices. To serve, arrange the steaks and peas together and spoon over juices. Serve.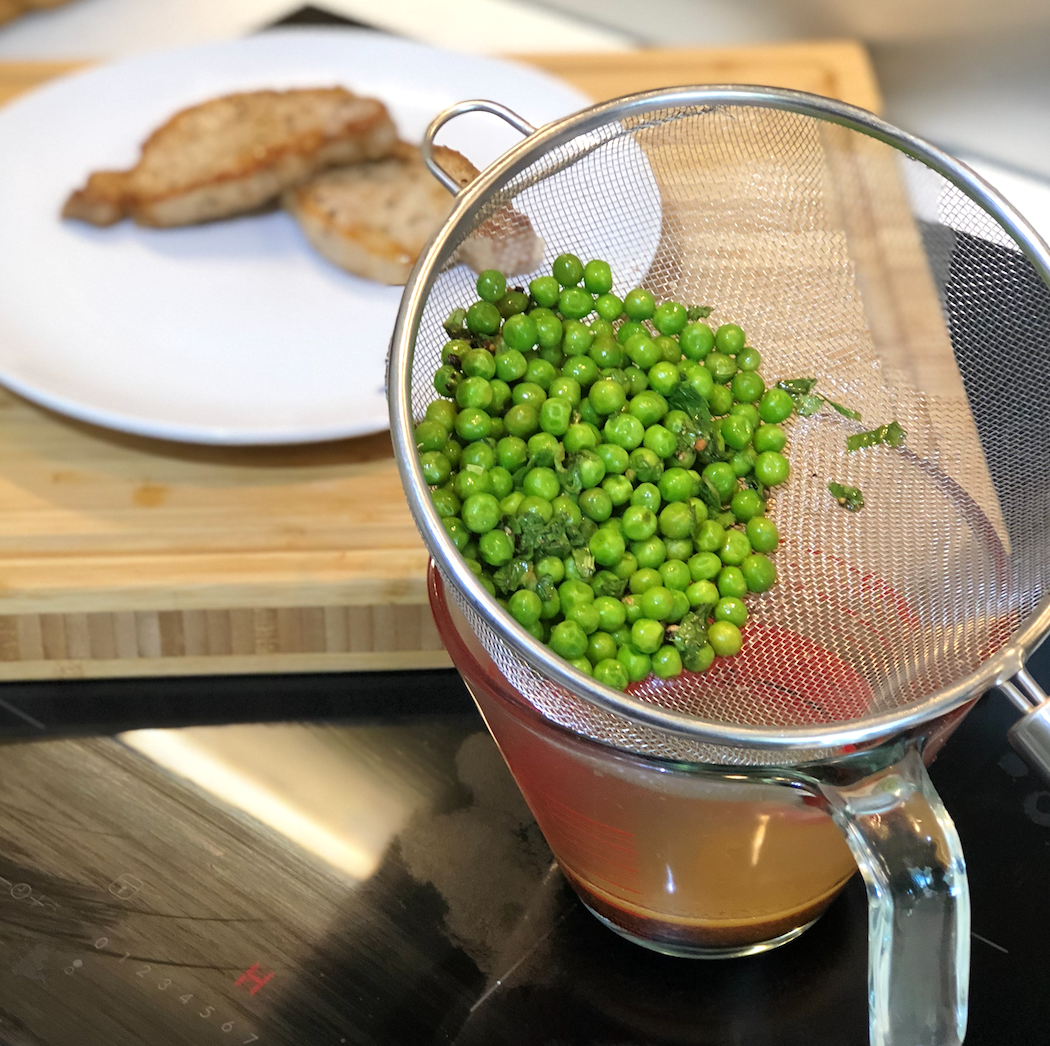 This recipe (as most of mine are) is all about less is more. Good quality produce, classic flavour combinations and good cookery. I hope you enjoy this recipe for lunch or dinner soon, you will love it!
Have a great day
Rob