beautiful komboja flowers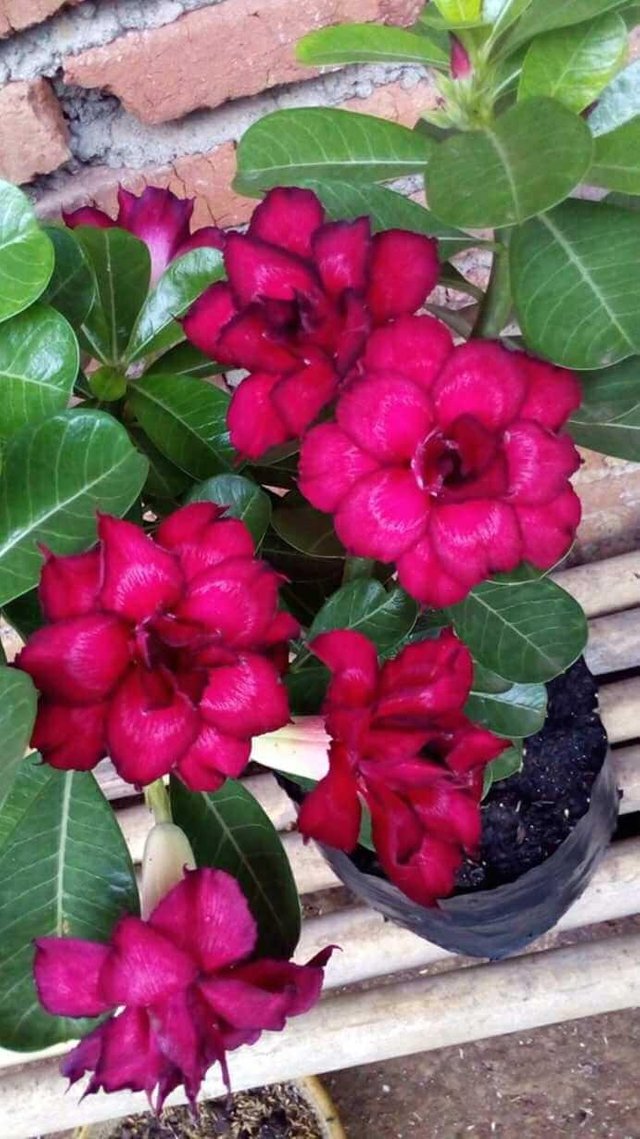 Follow me @murdani12
Indonesians often associate frangipani flowers with mystical things because they are often seen growing in the grave area. Though this flower is planted for the purpose of making the pilgrims who come. although the name is similar to the name of one of the countries but the interest that has this latin name plumeria is not from frangipani country. According to experts Cambodian flower crops actually come from Central America regions such as Colombia, Venezuela, Cuba, Ecuador, and Mexico.
benefits of red frangipani
frangipani can be recognized from the form of flowers that resemble a trumpet and has a variety of colors such as yellow, white, orange, yellowish, and so forth. while the leaves are a single leaf shape that is oval and thick with a flat edge and tapered at the base of the leaf. The leaves are light green or dark green.
In addition to looking pretty frangipani flowers have various benefits for both health, beauty, and other benefits. this is due to various vitamins and essential compounds for the body such as vitamin E, emollients, lupeol, kautscuk, triterpenoid amyrin, resin, resin, polyphenols, saponins, alkaloids, flavonoids, and so on.