The city of Amsterdam has a lot of special little nooks and crannies. I'm sure that some of them are only visible to the natives but as a visitor I tried to keep my eyes open to the less obvious sights.
Graffiti is prevalent in Amsterdam and I have no idea how the residents view it, whether as a crime or as a form of expressive street art. This however, was an interesting case since the building covered in graffiti is a church (or at least, I think it was a church).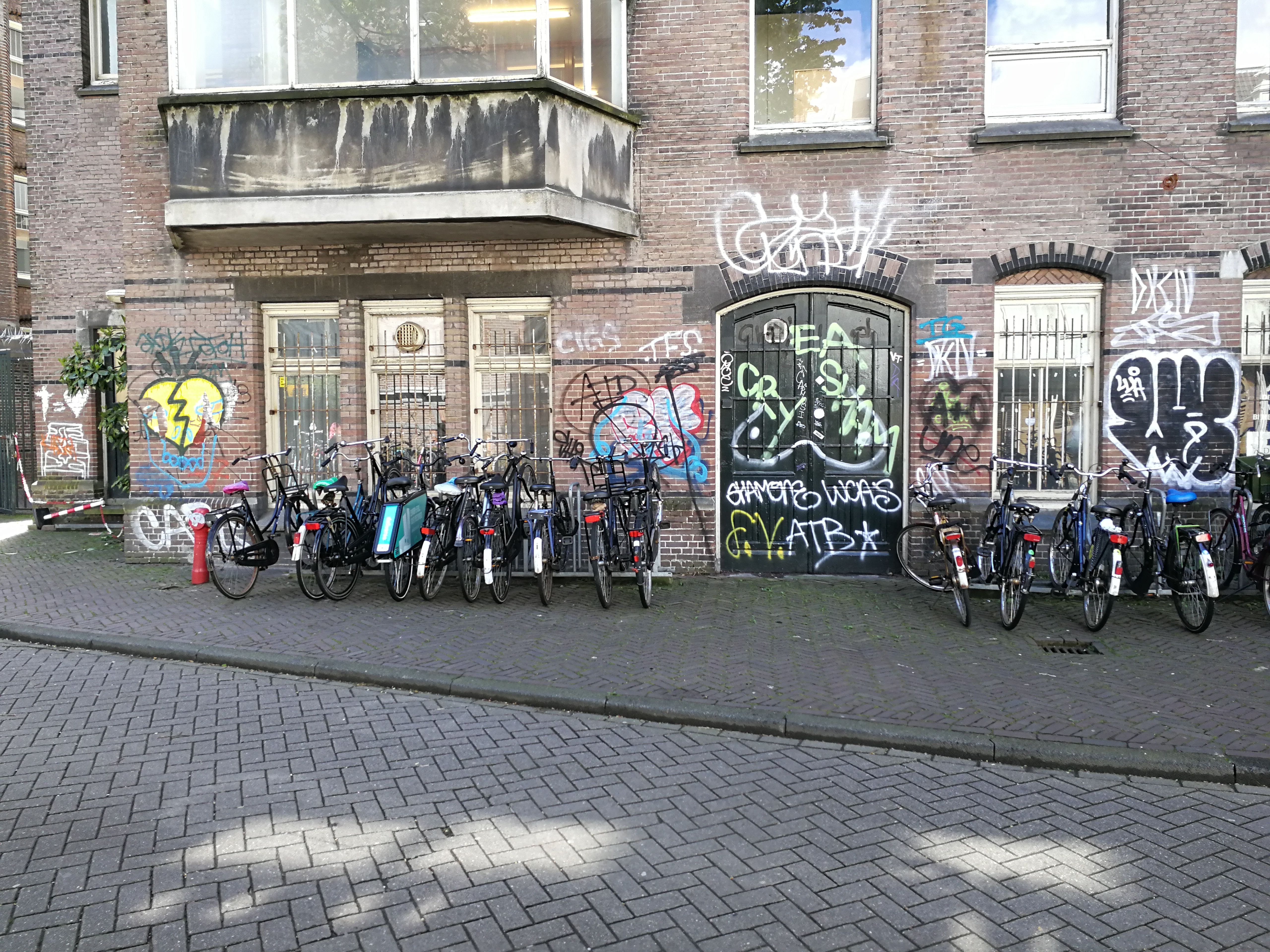 I noticed these stuffed animals up in the lamp post while walking around. I have no idea why they are there, or what tradition (if any) they represent, but I still thought they looked cool.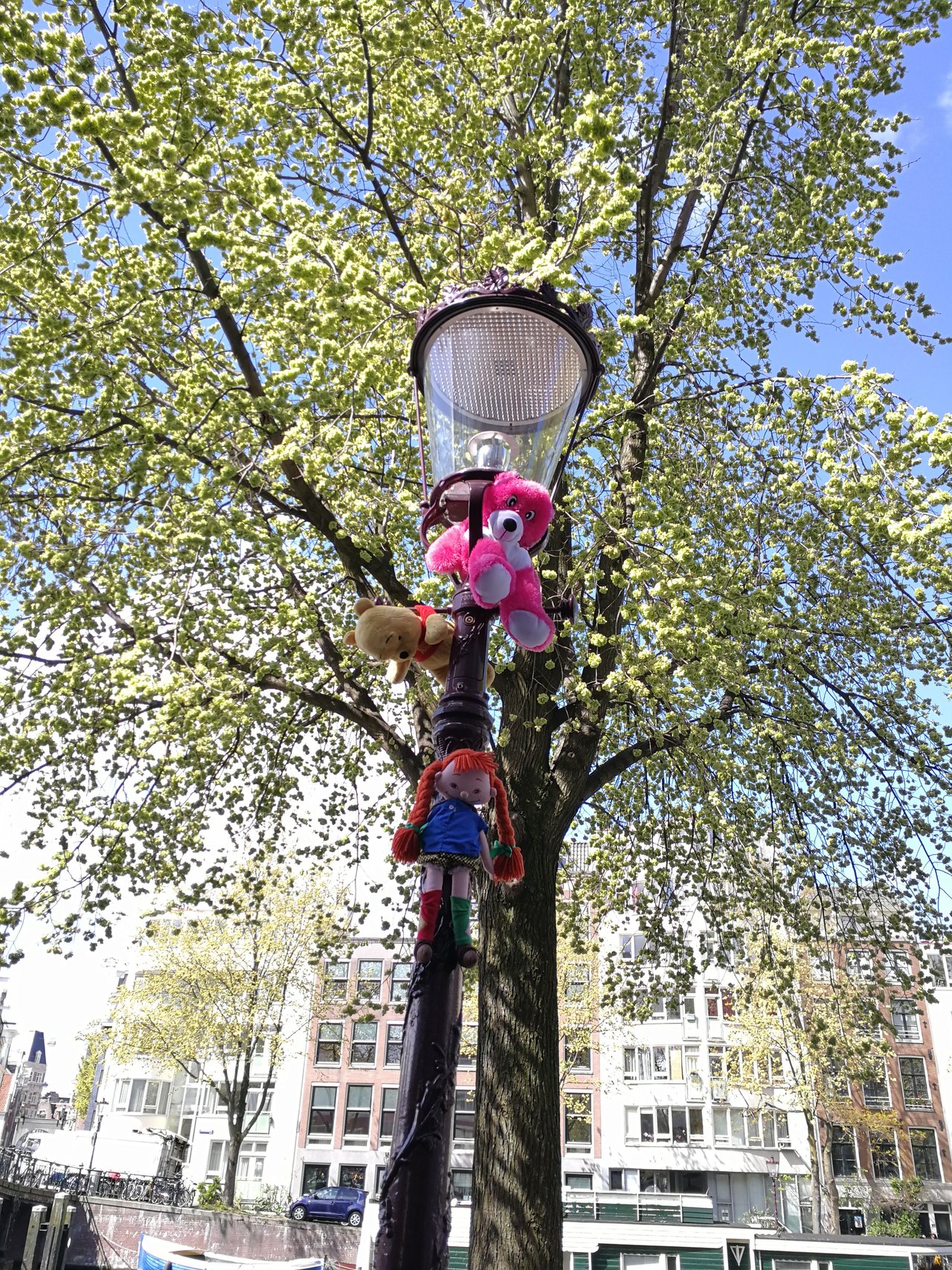 Across town there are several bridges where lovers can place a love-lock representing their commitment. This is one small such location with a few locks attesting to that particular bridge's attractiveness to couples. I liked how they are not only locked to the bridge but to each other - love begets love and is relaying on it for it's strength. Poetic.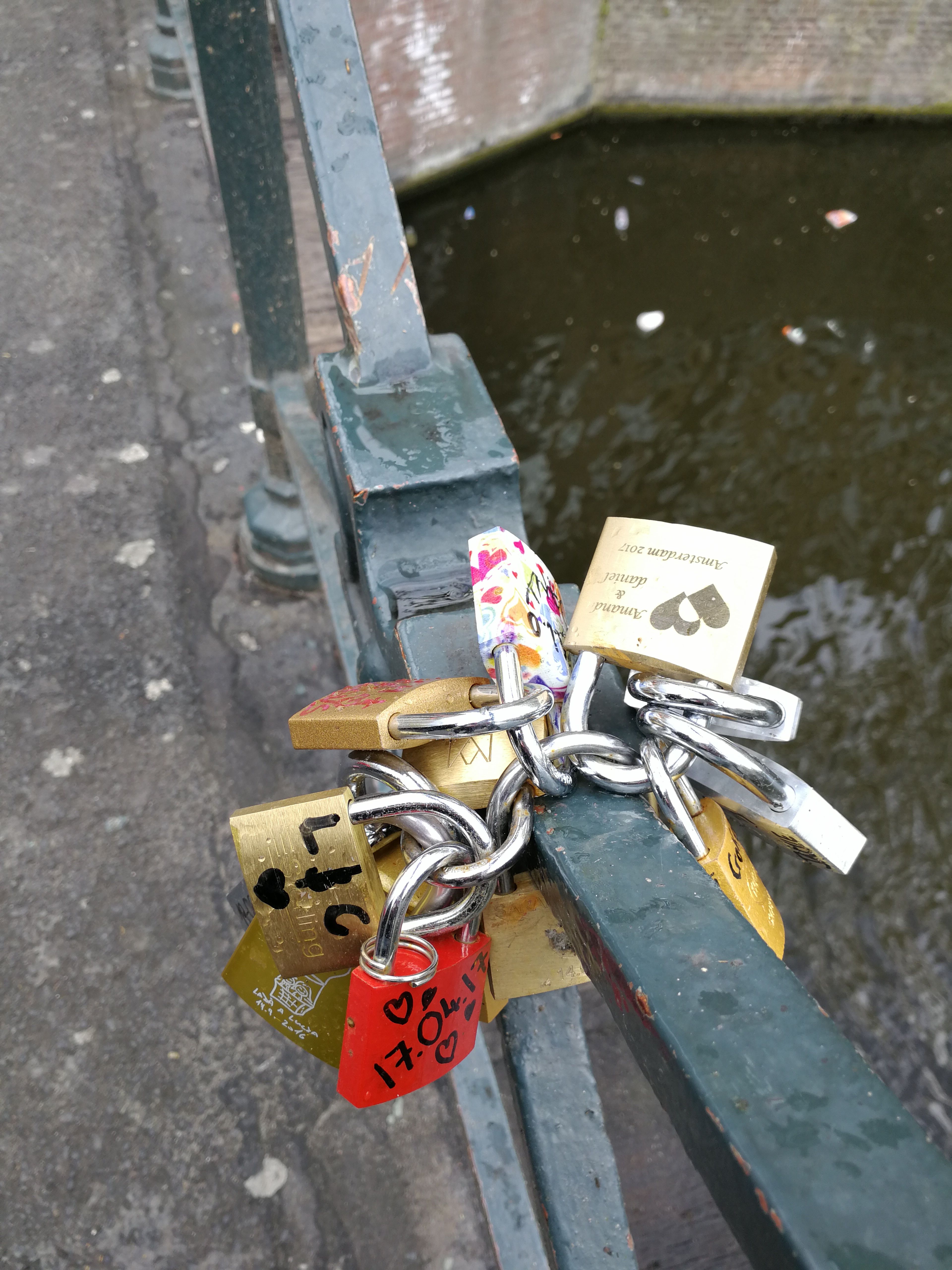 This is for the streetphotography contest