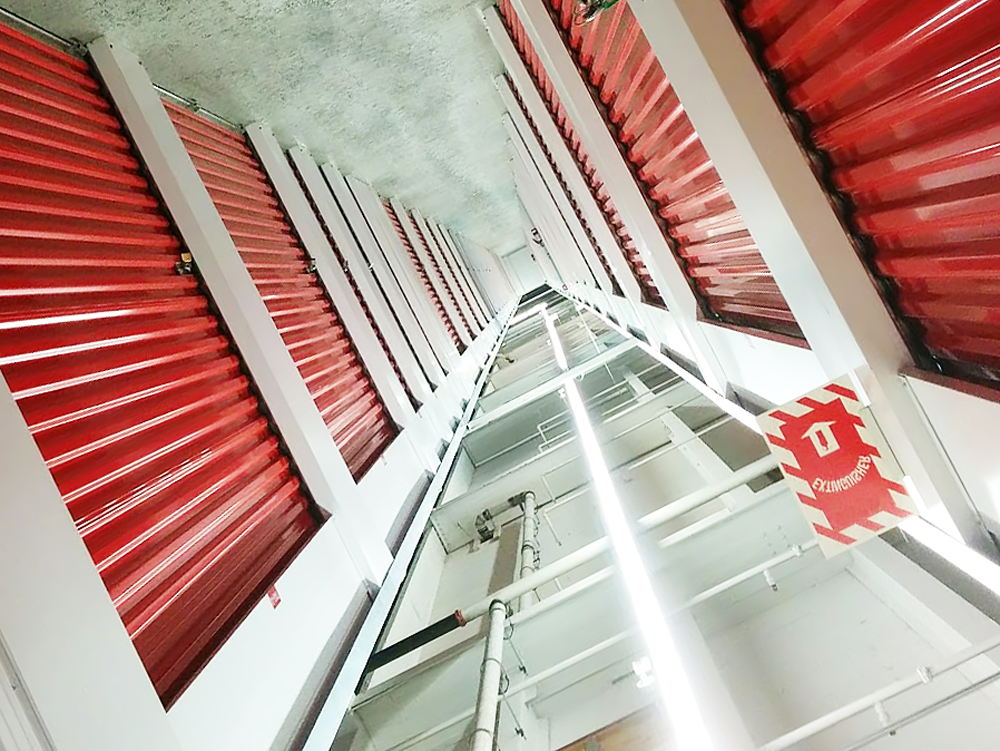 I was renting a car to help my girlfriend move, from San Francisco to LA, and the rental people took me into this huge garage.
After the guy left me with my rental keys, the warehouse was completely empty. I had to pee, and on the way to the washroom I saw these receding rows of red storages.
So I whipped out my phone, twisted myself like a pretzel, and voila!
And tilting your camera is always a sure way to make your photos more interesting!
That's a Uhaul rental, by the way :)
Where do you rent your cars?
molly warhol