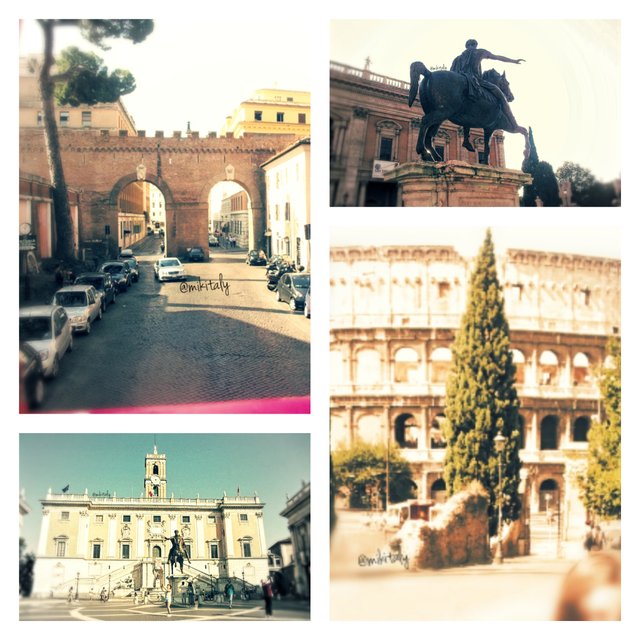 Hi my friends.😄
What can you say about Rome that hasn't already been said?
A secular past of glory, of falls and continuous transformations that have made it one of the most beautiful cities in the world.
It is my hometown for this reason it has remained in my heart and whenever I visit it I try to look at it with new eyes trying to capture its essence that part which amazes my soul.
All the photographs are mine, taken with my Nikon Coolpix P520 and edited with Pixlr Editor Tool to make them as close as possible to my personal view of Rome.
I see Rome this way: a little faded but with some details in the foreground, as in a dream that barely we remember just a few details that leave everything to our imagination.
So let's start now with the icon of Rome, recognized everywhere in the world: the Colosseum.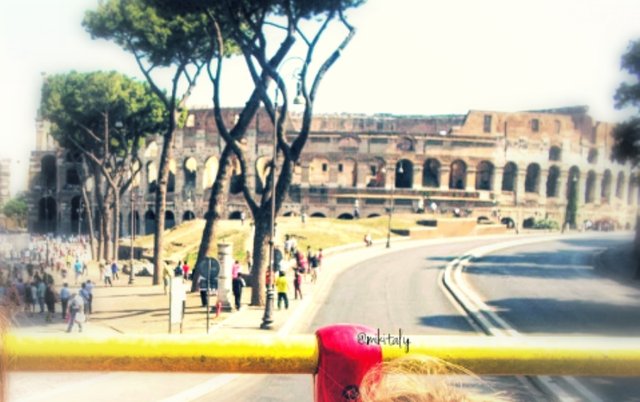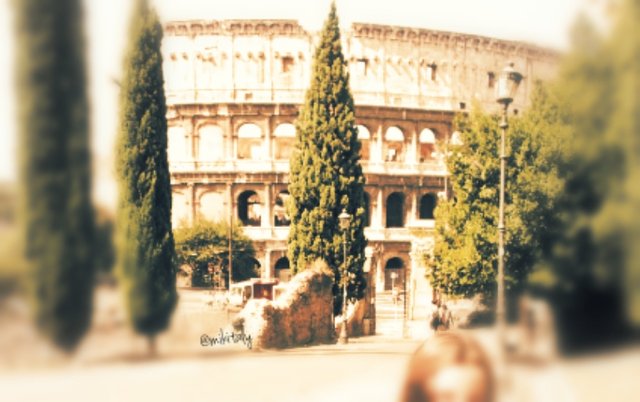 In every street of the historic center of Rome you can find monuments and ancient artifacts, historic buildings and cobblestones from the ancient Roman times.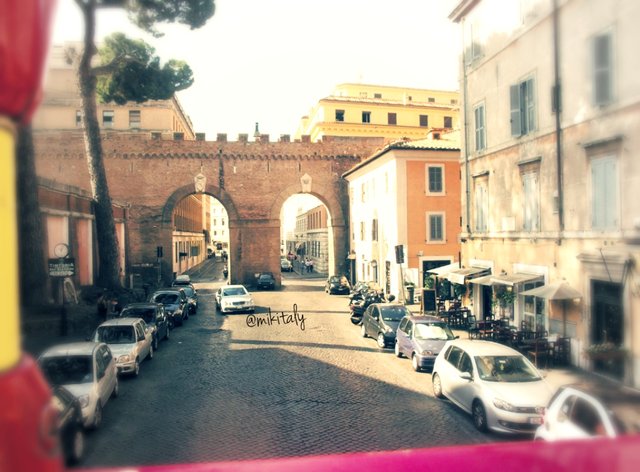 Another symbol of Rome is the Equestrian statue of Marcus Aurelius dated between 161 and 180 AD, a mastrodontic monument, 5 meters and 35 centimeters high, which has occupied the Capitolium since the 16th century, although today the original is inside the Capitoline Museums, giving way to its faithful copy to protect it from damage.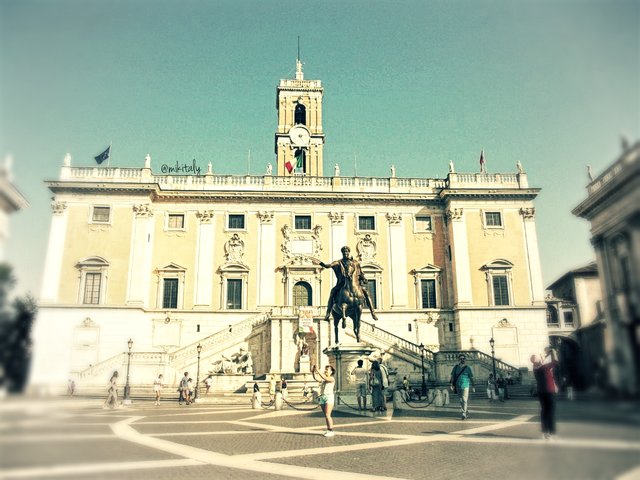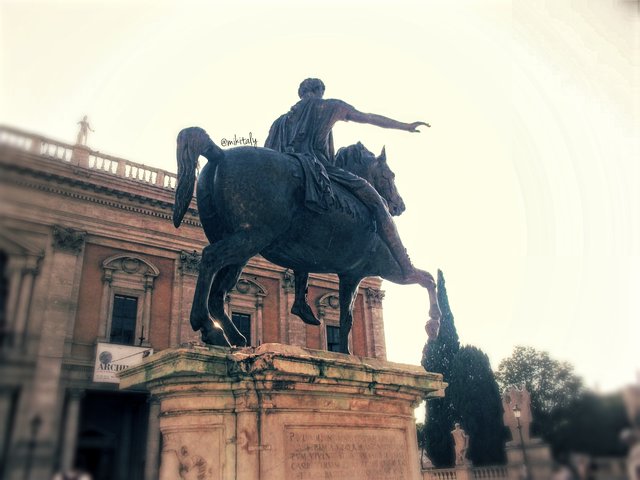 What else can you find walking around Rome?
Many ancient statues.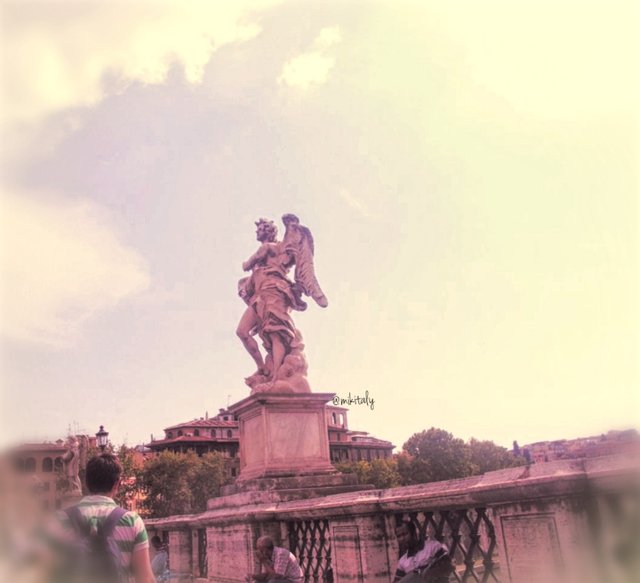 Fountains scattered around the city and not just the big and famous ones.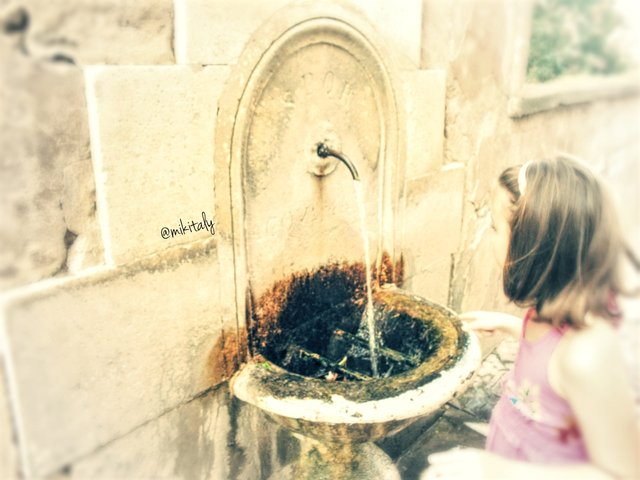 But also the famous ones like Trevi Fountain.
Who remembers the famous scene into the fountain of Anita Ekberg together with Marcello Mastroianni in the DOLCE VITA, by Federico Fellini?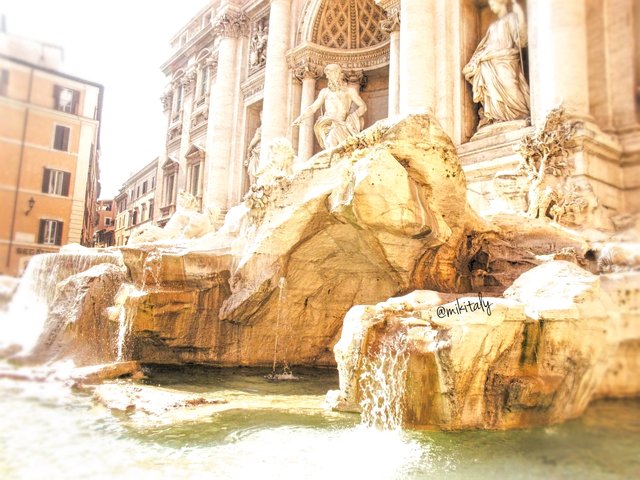 I could add photos to the infinite but it is time to finish my post with the next one, a glimpse of Castel Sant'Angelo, an ancient tomb for the emperor Hadrian and his family, which dates back to 123 AD around, today one of the most visited monuments in Rome.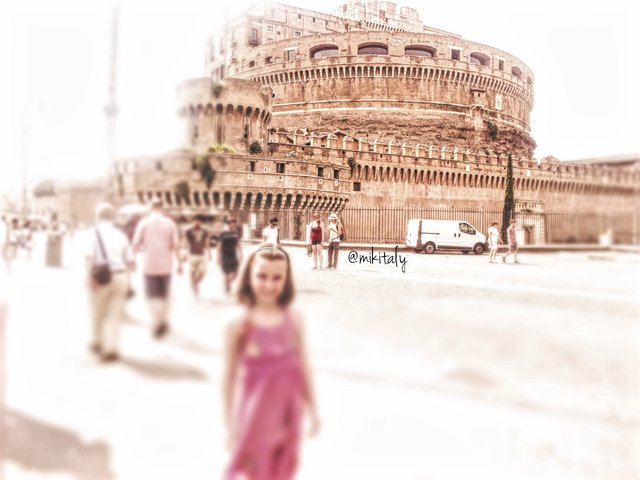 I hope you enjoyed this little glimpse of Rome, a little trip to the eternal city the most famous in the world.
Thanks for stopping by here.♥️
Original Content and Pictures of mine.
-I also write on other blogging platforms.-