Retiring Flags in Boston Massachusetts - Veterans Day 2019.
I had fun putting on my journalistic hat this past Veterans Day while taking photos of the 2019 The Gardens at Gethsemane Scouts Flag Retirement Ceremony.
It was a nice change of pace since I've been shooting a lot of weddings, cityscapes and landscapes lately.
When it comes to shooting events sometimes there's very little interaction; unless you're asking to take a portrait (in this case of WW2 Navy veteran Chris Gussis from fleet air services squadron 103).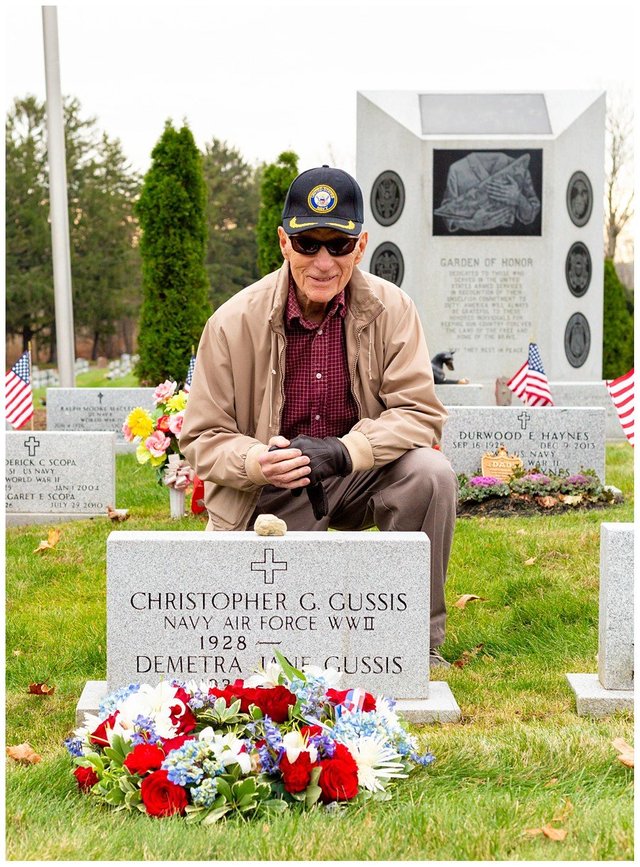 Or sometimes you have to think of what your client may want and arrange to take a group photo.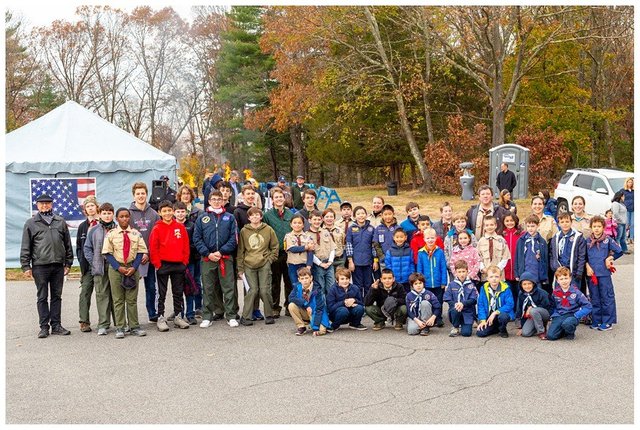 I've covered several of their events and to put things in perspective I've shot terabytes worth of data. I'll be sure to share my work in the near future as I know you'll love the content.
"HONORING OUR MILITARY"
When people asked what I was doing in Boston over the weekend I talked about how I was going to take photos of a shop in Brighton, shoot personal trainer photos in Dorchester and watch scouts burn American flags at a cemetery in West Roxbury.
This may seem shocking but what most people don't understand is in order to respectfully retire a torn or tattered flag, protocol calls for flags to be burned.
But before the scouts (turns out the boy scouts and girls scouts are merging so now they're just "the scouts") retired the flags they held a ceremony.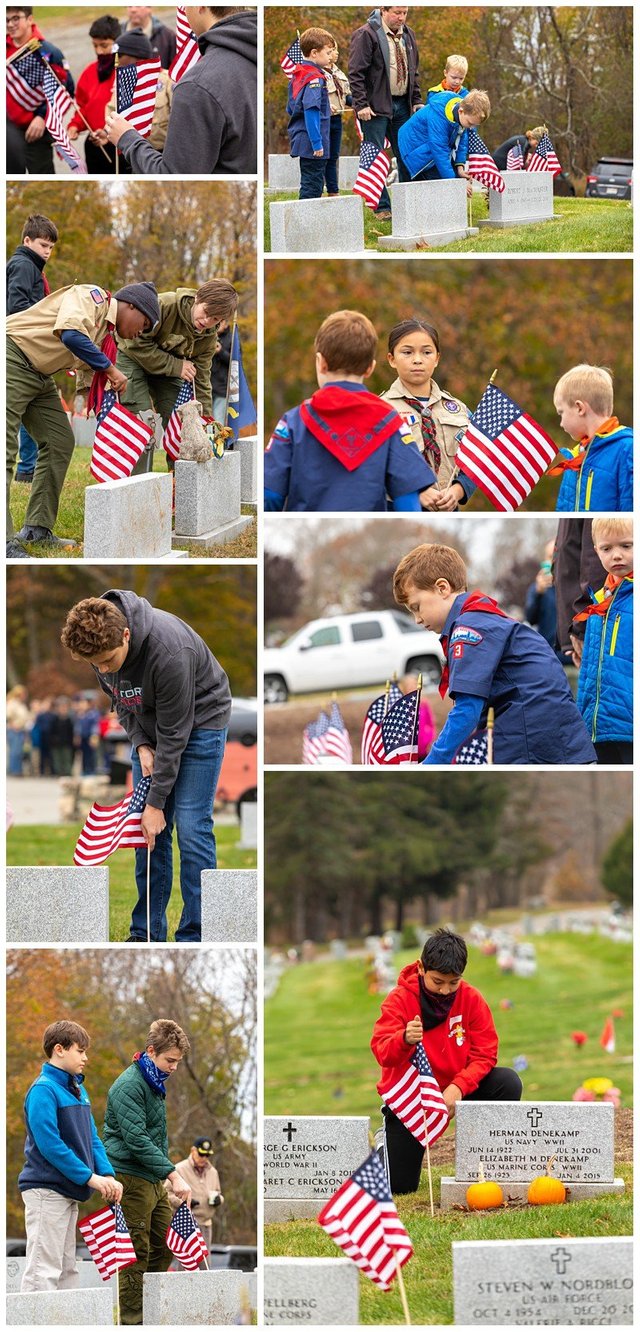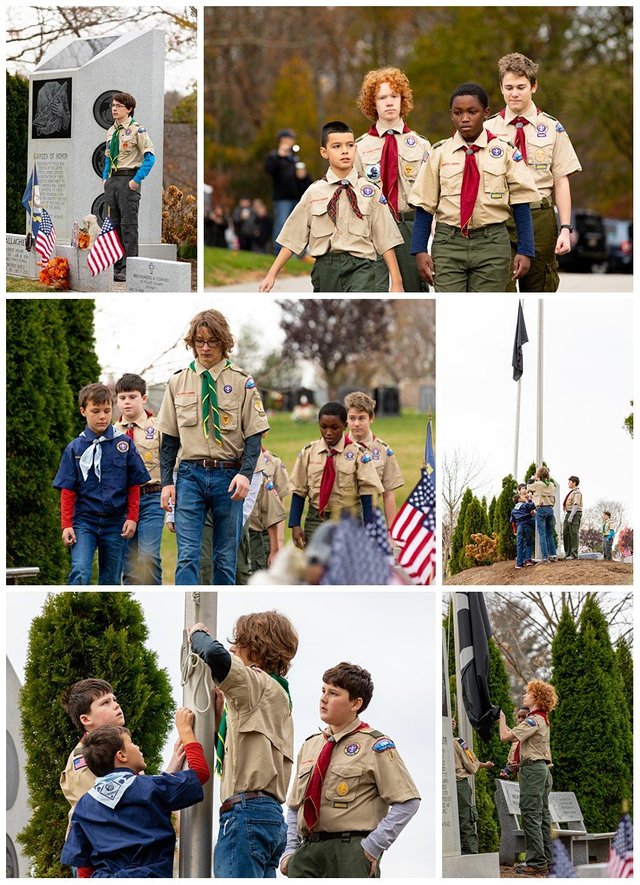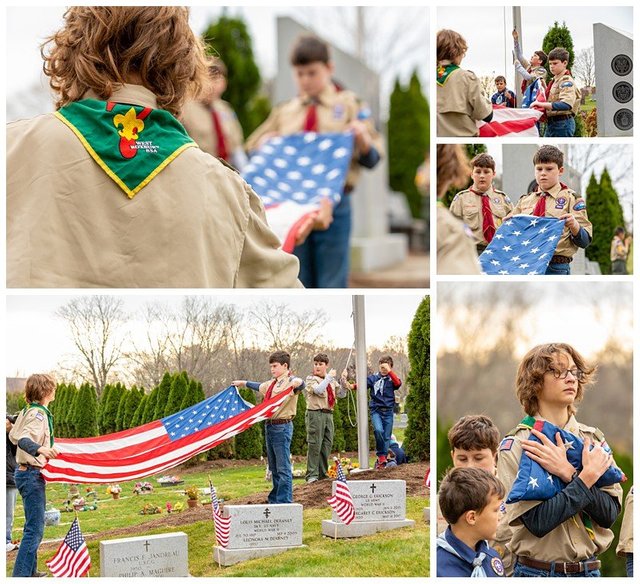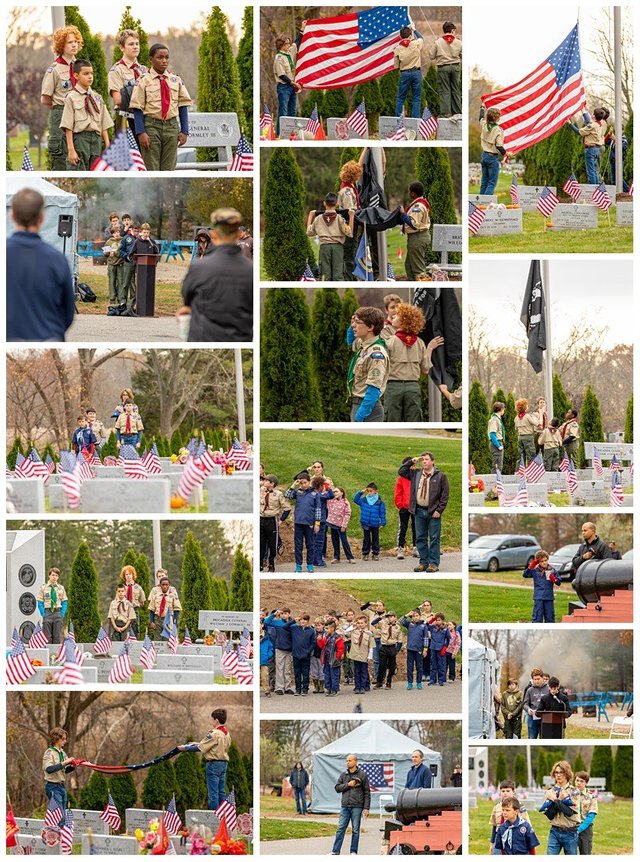 Afterwards they proceeded to retire flags...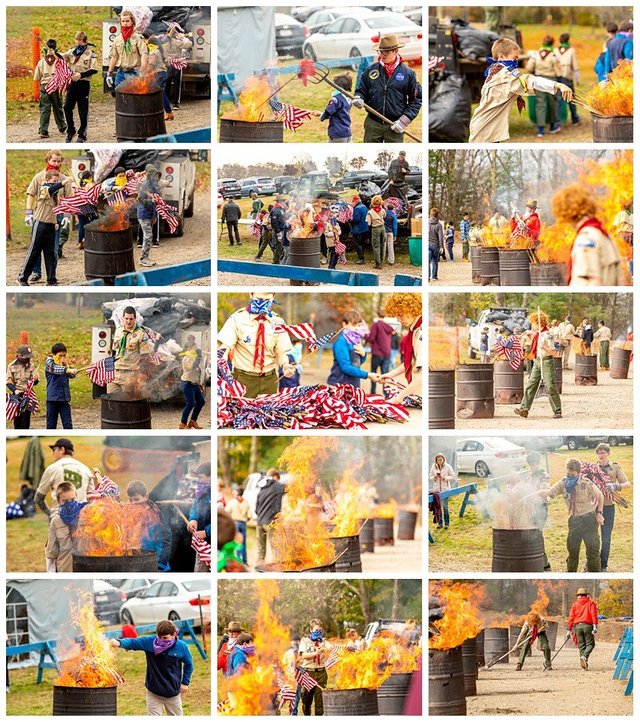 I probably took over 1,000 images (as there was a lot of action happening) and one of my favorite shots was of the grounds crew.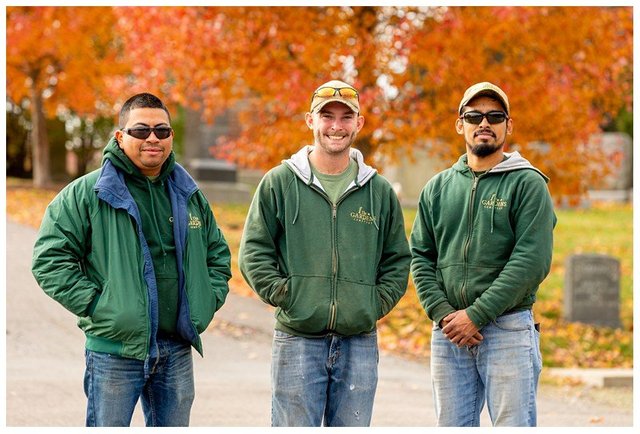 When I saw 3 of them together I saw an opportunity. I walked them over to the perfect spot and I positioned them in front of a tree with amazing colorful foliage and it looked amazing.
FIRST CLASS SERVICE
You may think every cemetery is the same or if you've seen one - you've seen them all. But I'm here to testify that the staff take great pride in providing a service you simply won't find anywhere else.
In fact many people go visit The Gardens just to spend time with the staff. When have you ever heard of that?!
I'll stop gushing here and as they say the proof is in the pudding. As I mentioned earlier, I'll be sure to share more of the work I've done for them soon so you can see what I'm talking about. But for now check out this time-lapse I shot last year of a veteran carving a military memorial at The Gardens.
RISKING MY LIFE ONCE AGAIN
Sometimes I literally risk my life to "get the shot". Like the time I was shooting by a very busy highway named Hawks Nest
(click here to read about this adventure)
.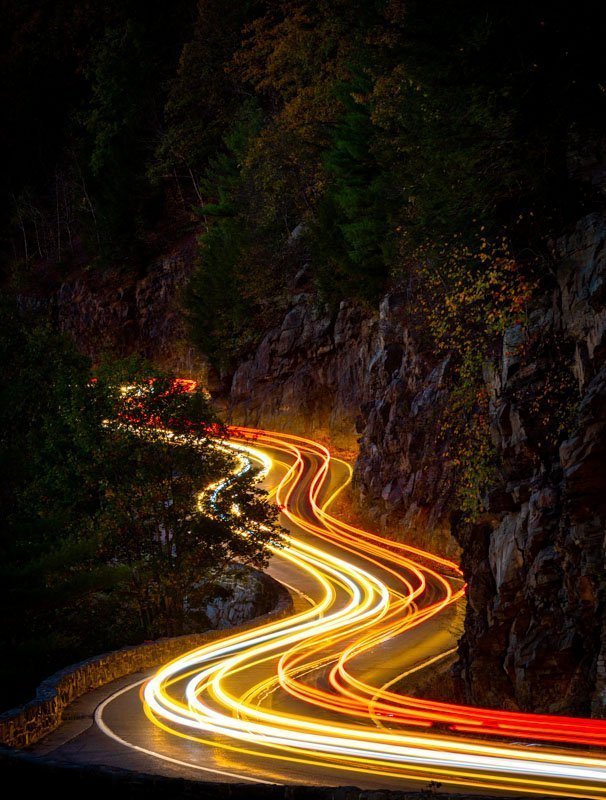 And while driving home from a 4 hour drive from Boston I saw the George Washington Bridge illuminated white (which is a rare and unpublicized occurrence).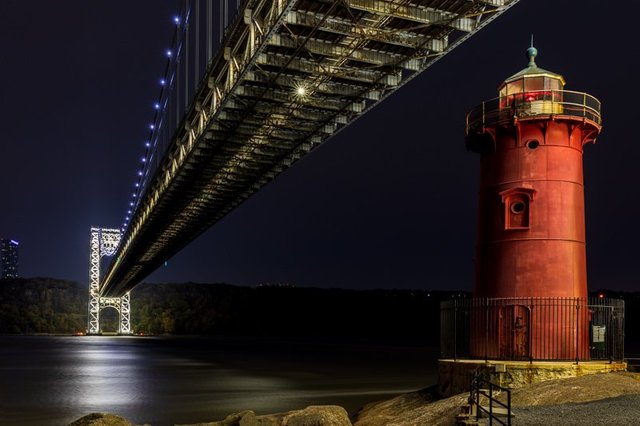 It's a bit of a long story as to how and why I literally risked my life to get the shot. But think of walking through a NYC ghetto past midnight, only then to have to walk through secluded dark alleys (by yourself) where drug addicts reside.
If this is a story that sounds interesting to you then be sure to come back here soon!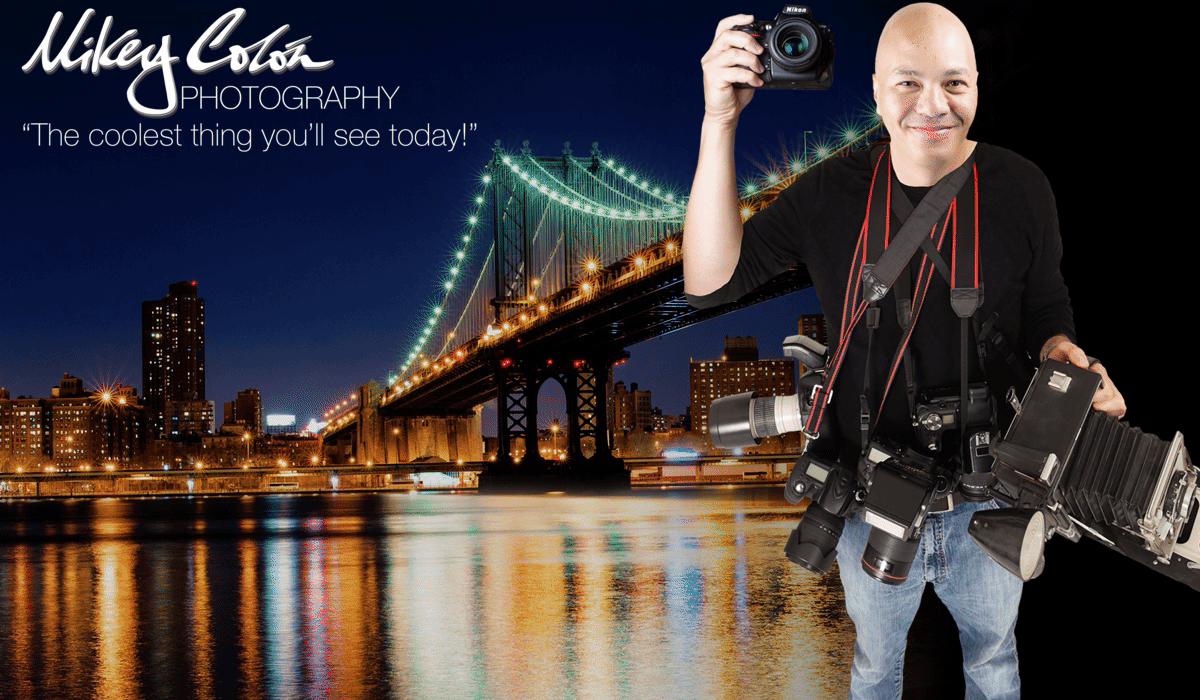 I'm available in New York City, New Jersey, Boston & worldwide!

🌍 www.colonphoto.com
🖥 [email protected]
📞 917-703-0346