Recently went to the neighboring house, I saw how they grew cornflowers and decided that if I see the mistress of the flower garden, I will ask and maybe she will agree to share the plant.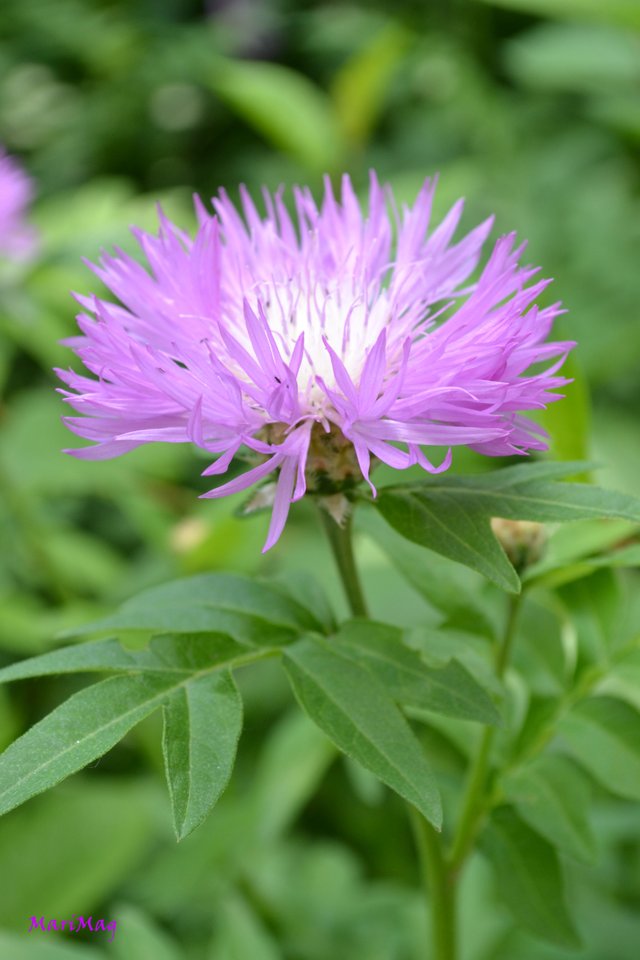 While walking along the house I saw how near the comfrey the bumblebee is flying and just on the edge, you do not have to climb into the floral jungle. In addition, when I came closer, I saw that all the grass and flowers in the dust, which is not very pleasant to feel on the skin.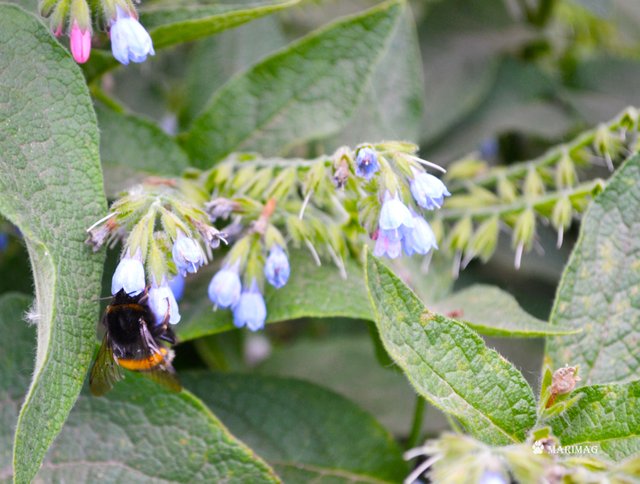 While the camera took out the bumblebee as it purposely began to fly farther and farther. I decided to wait, especially the mistress of the flower bed was not visible.
Sometimes it feels like insects understand everything and purposely fly away, so that we do not get long-awaited shots without a fight.
Well, finally it waited, flew very close,
but he sat down so that he was not at all visible, then somehow he began to get out of the flower, although where there to hide, the flowers are tiny.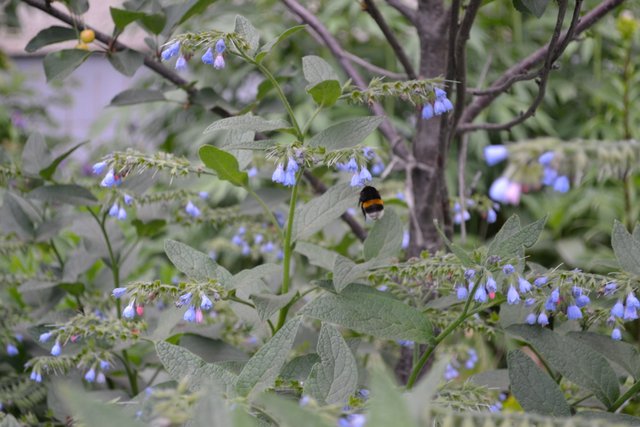 I wanted to become a bee, only with a camera and fly after him. Imagine: a bee - a reporter with a fotik flies! But at last he finally flew, and landed successfully, although not as close as he could have wanted, it was necessary to drag on, so as to remove less or less close.
Having satted with nectar, the bumble bee flew away, and I was left alone by the flowers.
After wandering there a little more, I never waited for anyone and left with nothing. Of course, not really with anything, there were a couple of frames with bumblebees, and that's something.
Thank you all, with you was @marimag