I stumbled onto and took a picture of these baby Buddha figurines hiding in the forest amongst some bushes at a Buddhist area in Seoul, South Korea.
Thanks for checking out what I consider to be a cute and fun to look at photograph! :)
Which kind of Buddha are you feeling like right now?
(I personally feel like the sleeping one in the front.)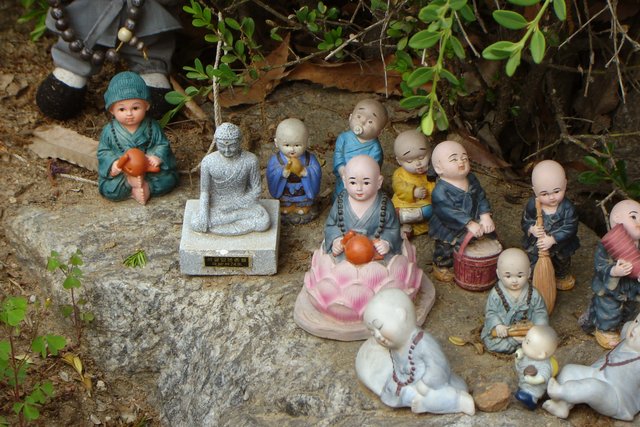 Nate @lundgreenman