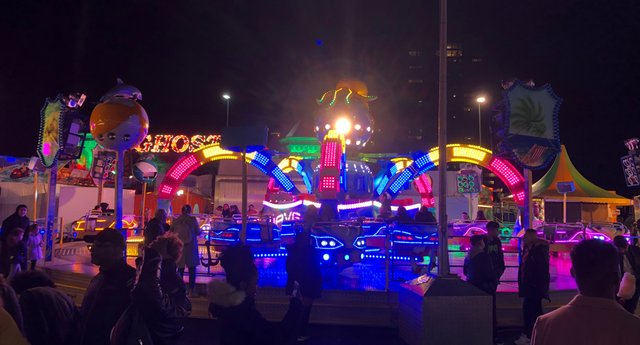 Each year there are various fairs in different cities during Autumn and Winter seasons in the Netherlands.
We heard that this year too the Autumn Fair was in Rotterdam, the city where we live. Because I was mostly at work during the week, we couldn't visit the fair during the other days. But we finally made it to visit the Autumn Fair on its last day :)
Some time ago I posted about my somewhat irritating procrastination habit. If we didn't make it to the fair, I think I would have heard the complains a long time repeatedly :) But... we made it, and it was definitely an evening to remember for us all.
Parking is always a challeng if there is an event around. After driving around a couple of times, finally we found a parking place not too far from the fair.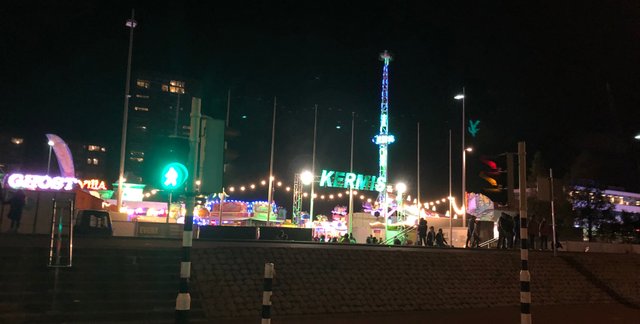 It already looks very colorful from here. Colors have always been a thing that attracts all the children around. The children were very excited once they saw all the colorful attractions in the fair.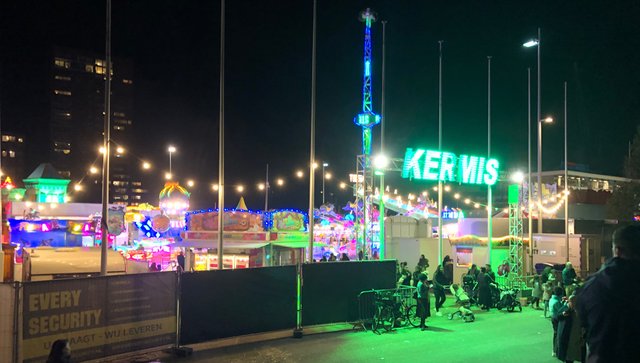 I am not afraid of roller coasters (I even love it), neither is my wife. This doesn't say much maybe, but our children also like the roller coaster and high speed attractions. As long as it is safe, it is worth a try to see how they react.
The first attraction we saw right after we entered was the Power Wave. With its colors it immediately attracted the kids. While the entrance was free, we had to buy tickets for each attraction. This was the first one we tried out :)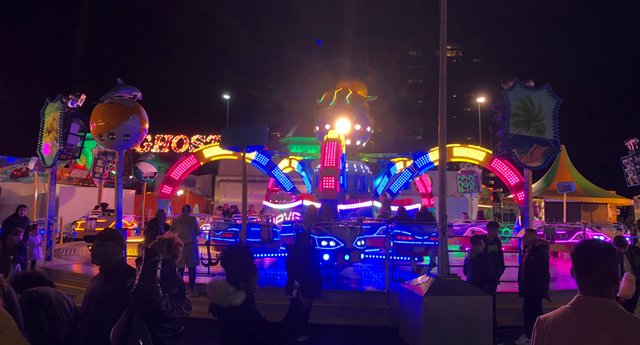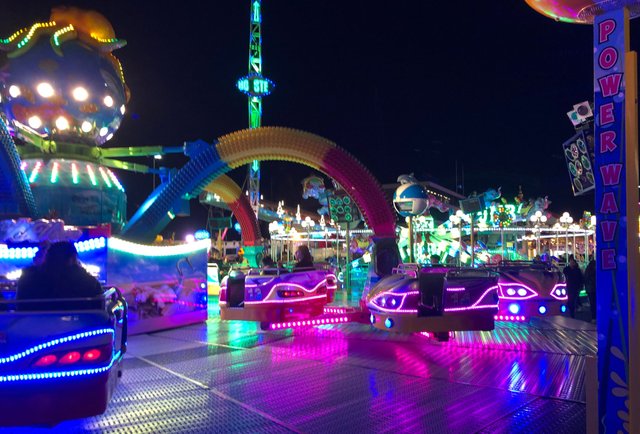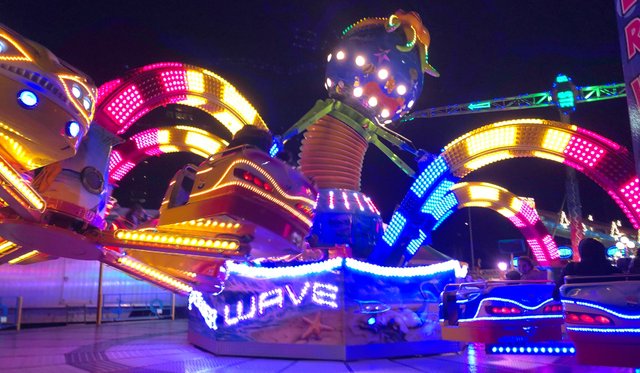 Oh man this was a hell of a ride :D I didn't expect this to be so fast and so long. It almost took 10 minutes I guess. At least it felt that way. Just when you think it is finished, it starts all over again! Although I thought that this was a bit too fast for the kids, they really seemed to enjoy it :D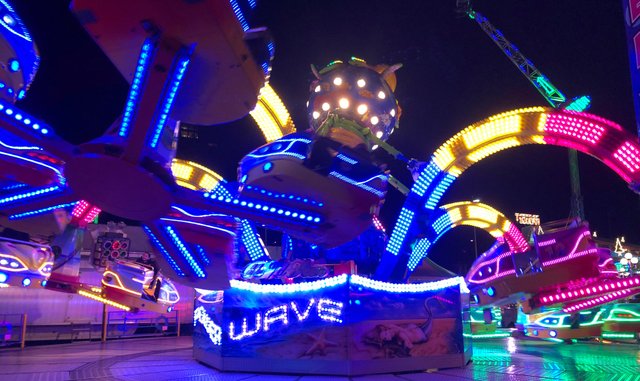 After the Power Wave, the next attraction was not really something to enjoy for them as the speed was not so fast as the Power Wave.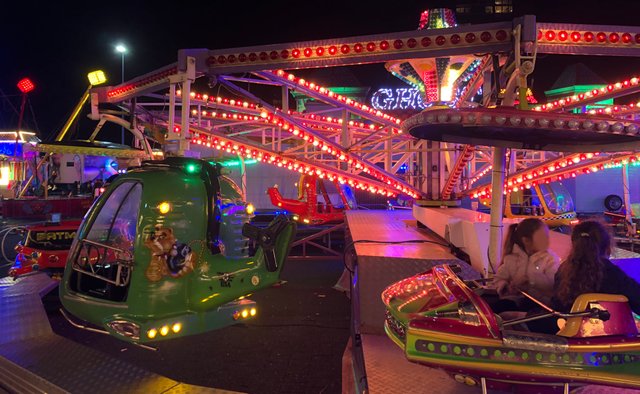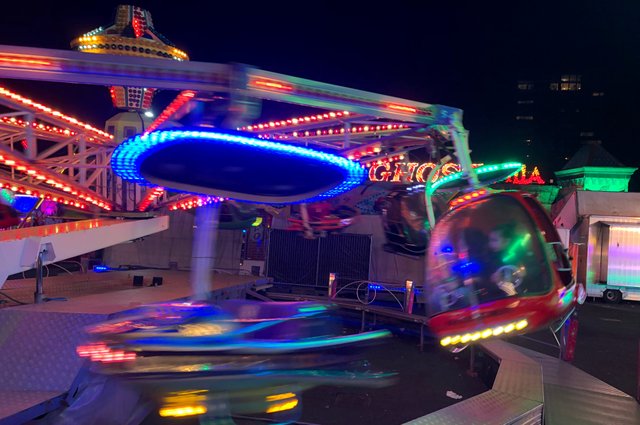 If you go to a fair, be prepared to spend a lot of money. Especially if you are with your children. Not only you need to pay for the attractions, but also for food! Like for example for the Curly Chips on the next photo. They were a bit too salty, but still delicious.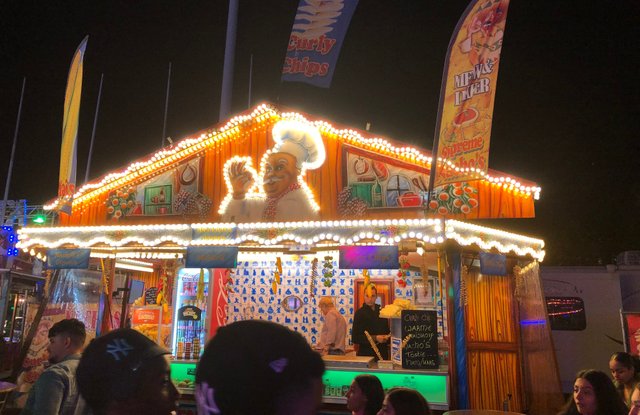 How can a fair be without Bumper Cars?! Fortunately this one was not that expensive. It was totally worth it if you could see how much the kids were having fun :)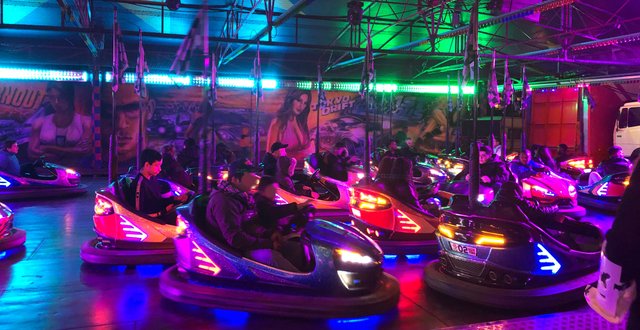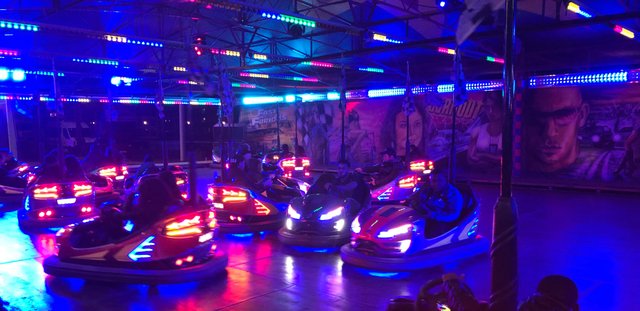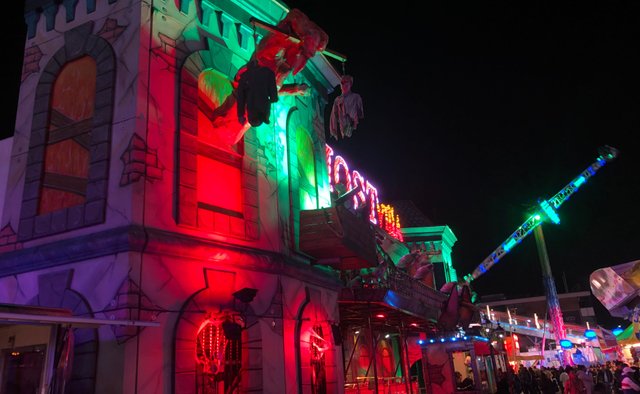 Nobody had the courage to go to the Ghost Villa you see in the photo above. So let's just by-pass it :D
Especially because it was the last day, it was very crowded. But nobody mattered, everyone was positive. And the parents among us will know, if your children enjoy it, you enjoy it too as a parent.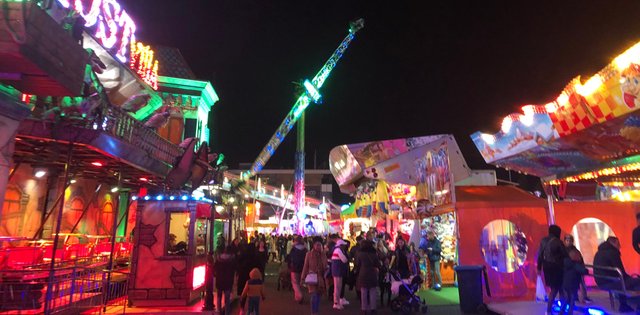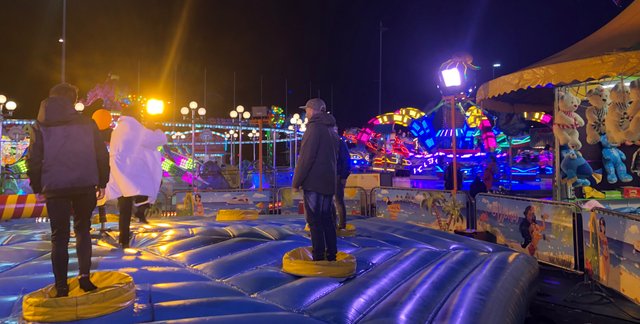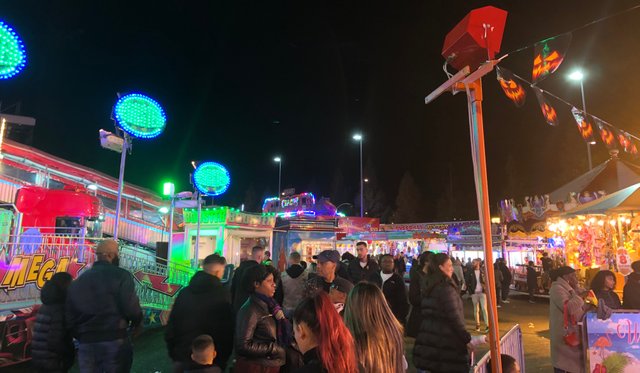 Around 21:30 it was starting to get cold, and it was already a late day for the children. So we called it a day.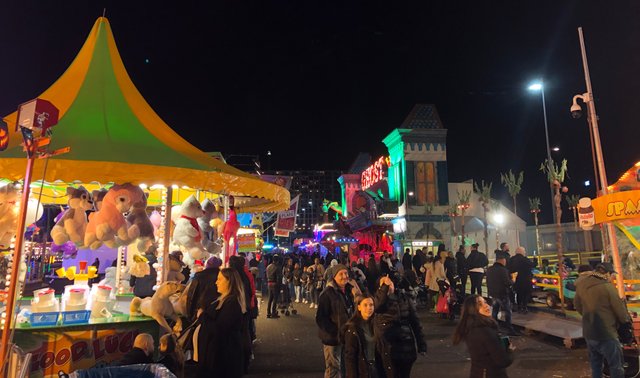 Everyone enjoyed this colorful evening at the Autumn Fair in Rotterdam. I hope you enjoyed reading it ;)