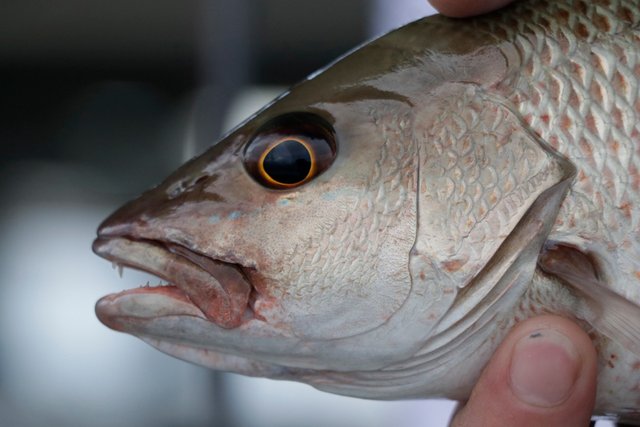 ---
Just earlier this week some friends and I headed out towards the bay in search of a few tasty mangrove snapper under the Gandy Bridge. Unfortunately, my boat has been out of commission lately due to various mechanical issues. Over the past couple months, my friends and I have been learning to make the repairs ourselves in order to save hundreds if not thousands in shop repairs. After trying a few things, we were finally able to fix the problems I was having with my hydraulic steering, starter and engine combustion. We were anxious to take it out to the bay for a water test and some fishing after a successful repair.
---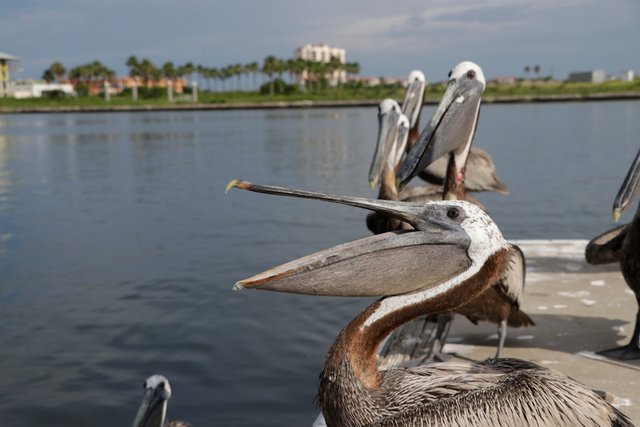 ---
As usual, there were plenty of pelicans and other birds posted up at the boat ramp looking for a handout as boaters came and went. Unfortunately, many people do actually feed them unused baits when they get off the water. Some even throw a few their way before leaving the dock. These birds have come to rely on humans as a food source instead of going out and hunting down their own food like they should be.
---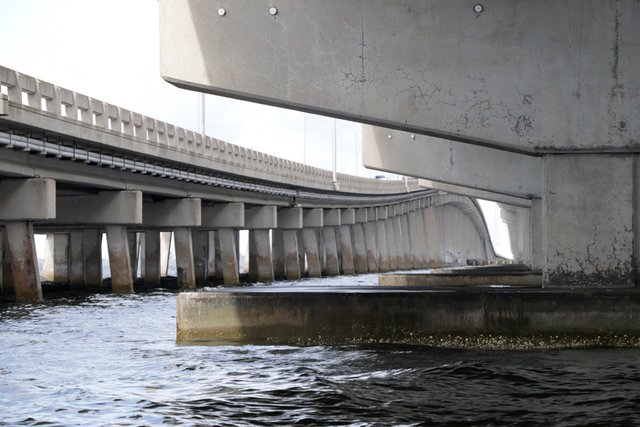 ---
The steering seemed to be working just fine as we slowly glided across the still waters of the canal towards our destination under the bridge. We arrived right as the tide went slack in anticipation of fishing the first hour or so of the outgoing tide. It is right here under this bridge where I actually got hooked on fishing for life when I caught a giant black drum. From that point forward I've had fishing on the brain constantly! This actually happens to be one of the better spots inside the bay for catching my favorite fish to eat, mangrove snapper!
---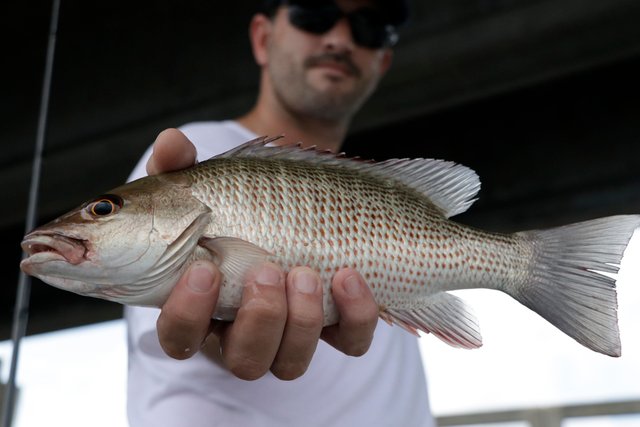 ---
Not long after securely anchoring the boat, my friend had the first bite...but it was a nasty catfish. Unlike freshwater catfish, these are not good to eat and usually are considered a bit of a bad omen when it's the first fish of the day brought boat side. However, we kept fishing and as soon as the tide turned it was non-stop snapper bites. So much so I only picked up my camera once or twice because the bite was on fire. Only when I heard my friend's son's reel singing did I actually reel my bait in and get the camera ready.
From the runs that this fish was making it definitely wasn't a snapper. We were thinking it was some sort of pelagic or possibly a shark just by observing it's behavior after being hooked. Eventually he was able to gain line back on whatever was on the other end of his line and we caught a glimpse of what it was finally, a shark!
---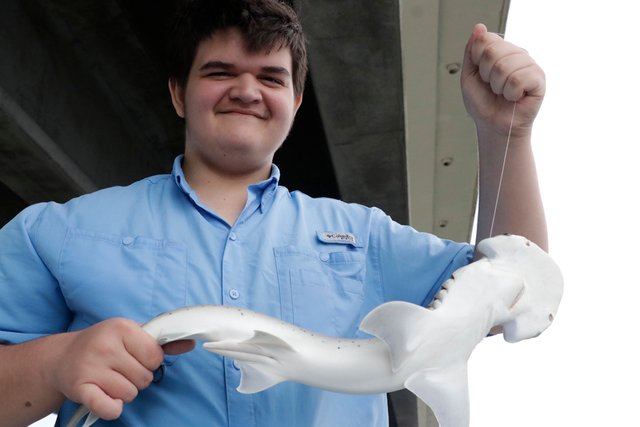 ---
This was Cameron's very first shark and he was super excited, I think his dad and I might have been even more excited for him! This little 3 foot guy is known as a bonnethead shark, they are very similar in appearance to hammerhead sharks but the sides of their heads don't come out as far nor do they grow nearly as large.
---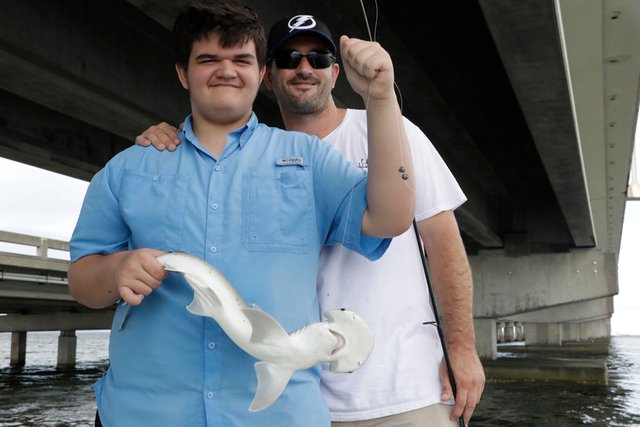 ---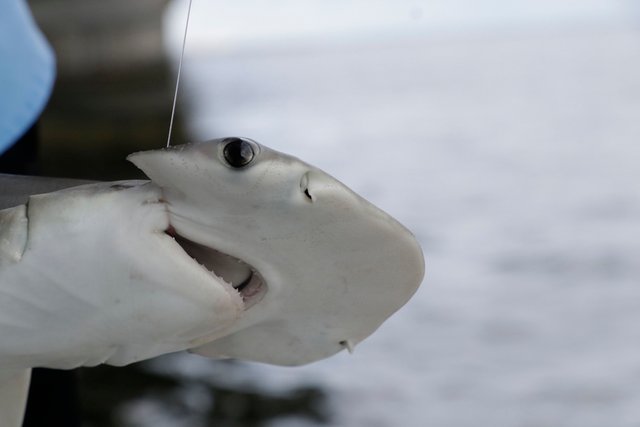 ---
Several snapper and about two hours later the tide began moving a bit too fast for the snapper to keep biting at the bridge so we pulled anchor and headed across the bay for a quick lunch at a waterside restaurant. When I pulled up and docked at the place I happened to notice someone vandalized one of the signs in a pretty humorous way!
---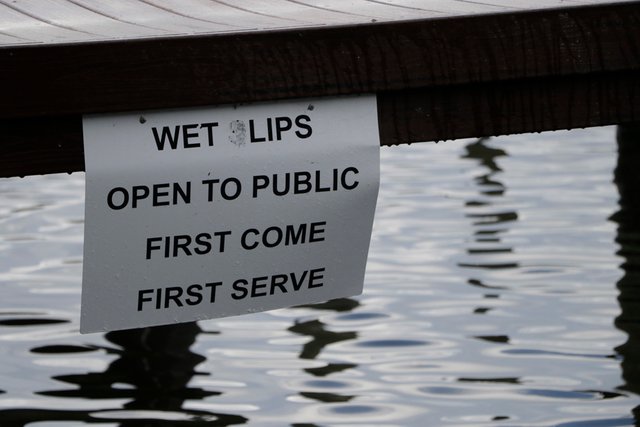 photos captured with Canon 80D/18-135mm - ©2018
---
Thanks for stopping by!
follow me @liberty-minded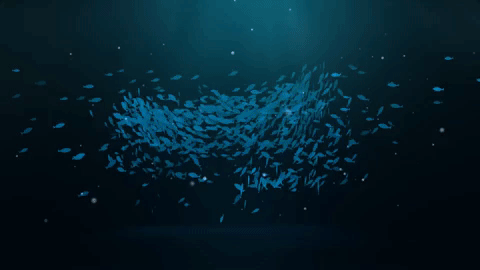 #thealliance
#steemusa
until next time...