Hallo liebe Steemians,
nachdem ich meine
Fotoserie Nordsee
erfolgreich abgeschlossen habe möchte ich nun ein neues Projekt starten.
45
Tage wird es jeden Tag ein Bild aus meinem Kreta Urlaub geben.
Natürlich sind alle Bilder als Vollbild, im Bild und unterhalb des Bildes, verlinkt.
Jeden
7.
Post wird es eine Verlinkung aller zuvor veröffentlichten Beiträge geben. So sollte niemand was verpassen dürfen
Hello dear Steemians,
after I successfully finished my
Photoserie North Sea
i want to start a new project now.
45
Days there will be a picture from my Crete vacation every day.
All pictures are linked as full screen, in the picture and below the picture.
Every
7th
post there will be a link to all previously published articles. So nobody should be allowed to miss something
---
Beeindruckende Felswände und eine sehr schöne Pflanzenwelt sind in diesem Stück der Wanderung zu sehen. Teilweiße hatte ich das Gefühl das die Wände auch immer näher kommen xD
Impressive rock walls and a very beautiful flora can be seen in this part of the hike. Sometimes I had the feeling that the walls are getting closer xD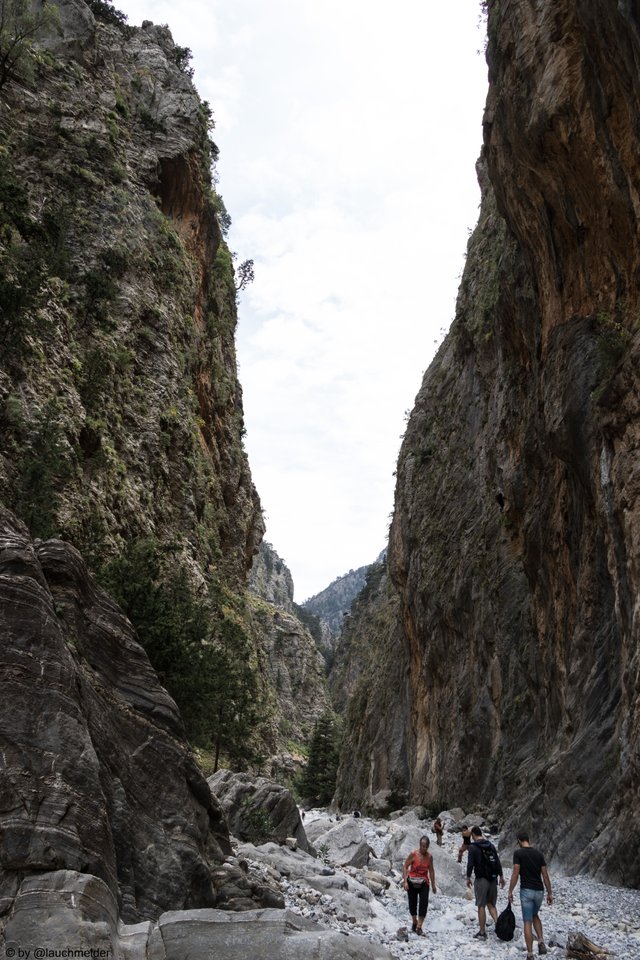 Vollbild/Fullscreen
Canon EOS 760D
EF-S 18-135mm f/3.5-5.6 IS STM
18.0mm · ƒ/8 · 1/160s · ISO 100
---
Morgen geht es dann in alter Frische weiter
Liebe Grüße euer Lauchmelder

Love greetings your Lauchmelder