The church began to build early 1880. 
In 1990, the church almost destroy by an earthquake.
In 2013, Bohol hit by a 7.2 magnitude earthquake, many churches destroyed also the church in Baclayon that aged almost 100 years old. Because the features made in 1990 in rebuilding our church the earthquake destroyed the other church, Saint John the Baptist Church still stand.
5 months ago before the fiesta of our patron saint the Municipal of Garcia-Hernandez renovate the church. And replace the wood ceiling to a ceiling painting. And now, it's a lifetime ceiling painting exhibit.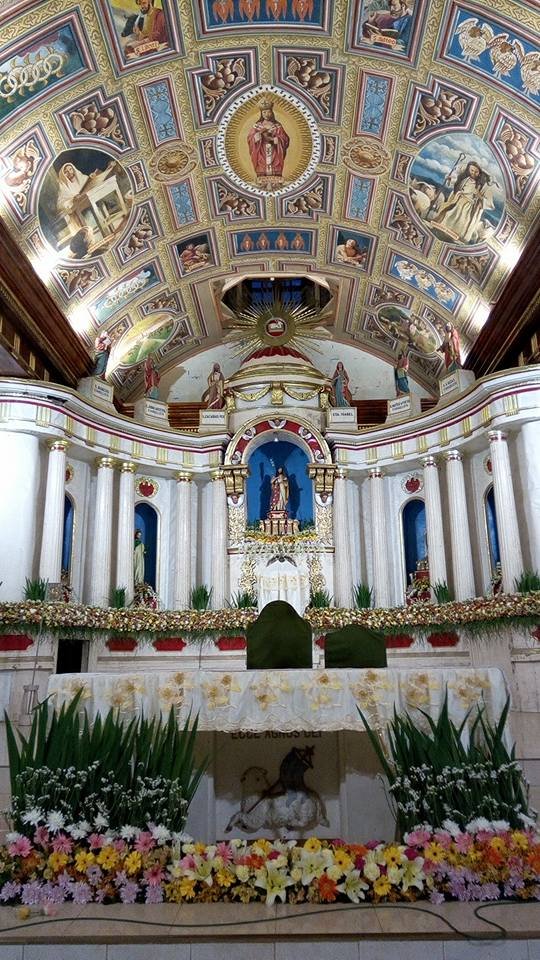 Every painting have a different story like the passion of the cross and Saint John baptist Jesus Christ.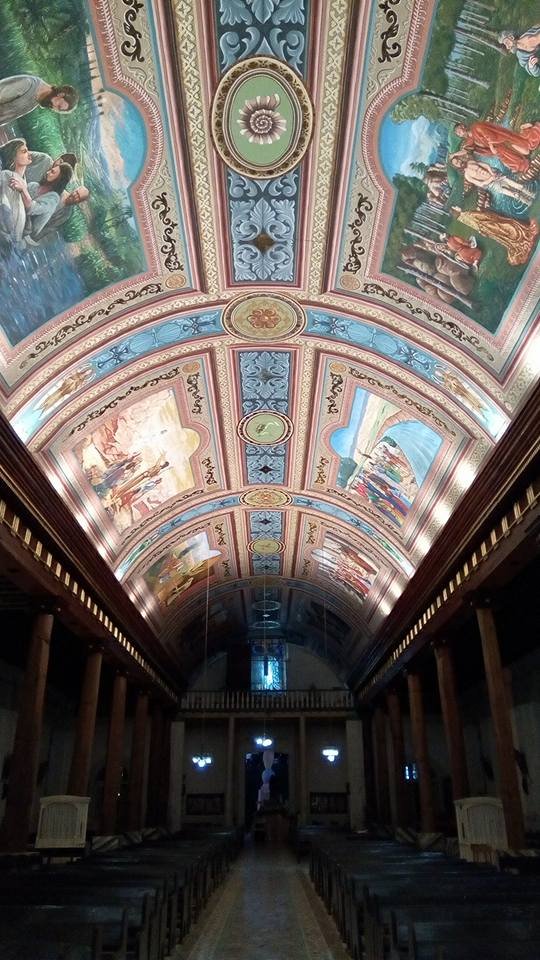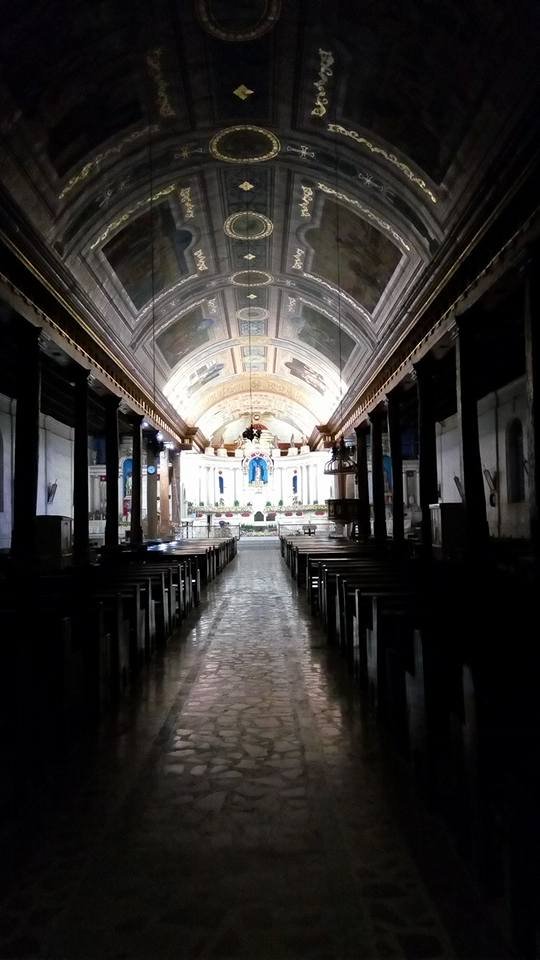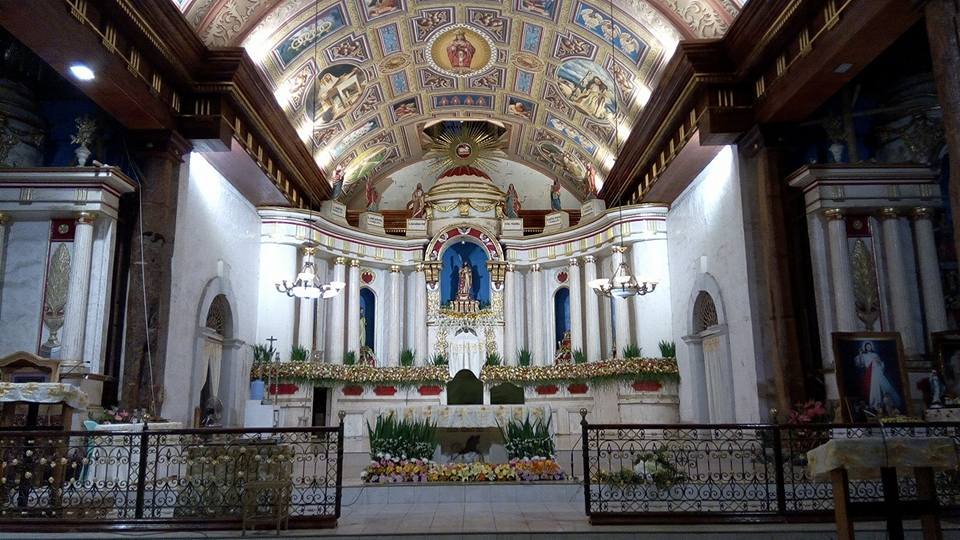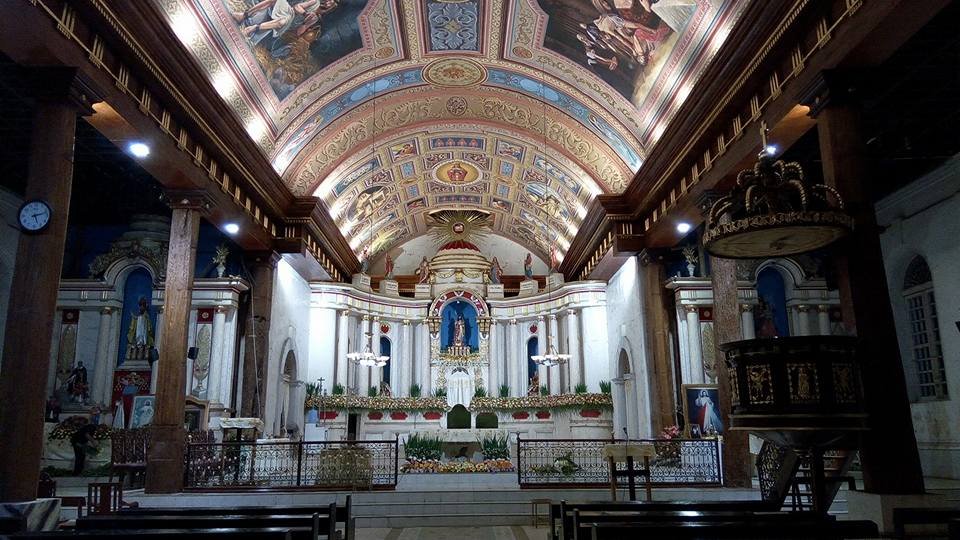 Here some cropped photo of the ceiling painting.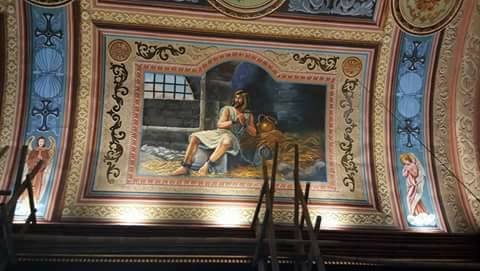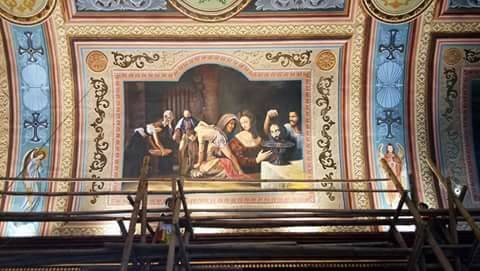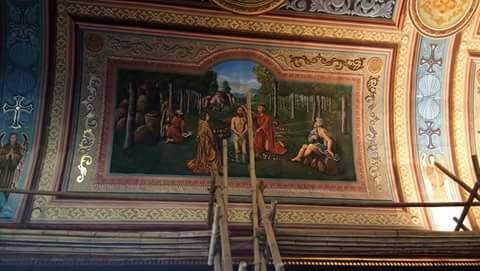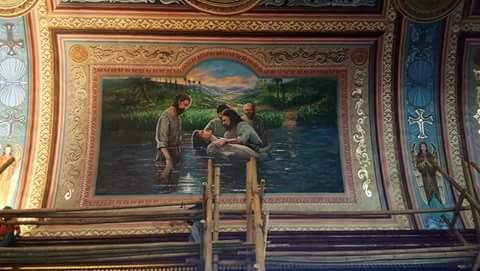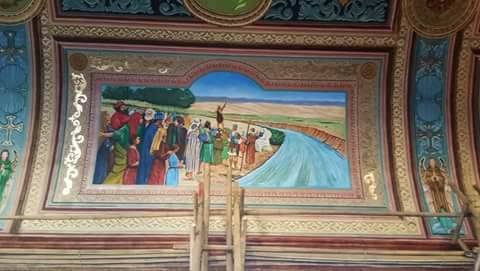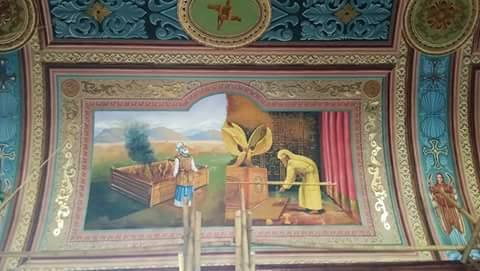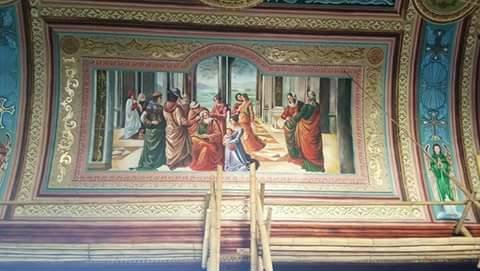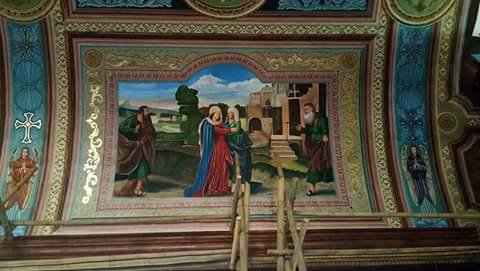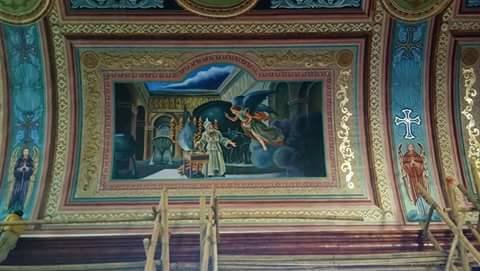 Their some part of the church not yet finish in installing painting.

+ Color Challenge : Sunday Purple
+ Agonoi ...Siam Weeds - Famous Herb for the wound here in the Philippines
+ ColorChallenge - SaturdayIndigo Hermit's Cove, Aloguinsan, Cebu.
+ Lechon One of the dish in Fiesta, Fiestas en honor de nuestro Patron San Juan Bautista/Celebrations in honor of our Patron Saint John the Baptis... June 24
+ Color Challenge: Friday SkyBlue
+ Contra was...... childhood..... people don't know what it felt like playing it back in the days............
+ Steemitphotochallenge # 44 - Food Entry 1 Taho Strawberry....
+ Sir @mynameisbrian Steem Club T-Shirt Design....is now one of my so called personal collection T-Shirt.........
+ Black N White - Don't Stare on Meeeee...... - Goat
+ MemeChallenge #22 - Entry #2
+ MemeChallenge #22 - Entry #1 - I'm Okay I Can Still Drive.....
+ Mulawin Vs. Ravena - Isa sa Pantaserye Gabi-gabing Inaabangan sa Telebisyon sa Pilipinas... One of the Fantasy Series every night in Philippines Televesion.
+ My Short Message - Happy Fathers Day - Father, Papa, Dad, Tatay, Itay, Tay, Ama
Follow me @lapilipinas