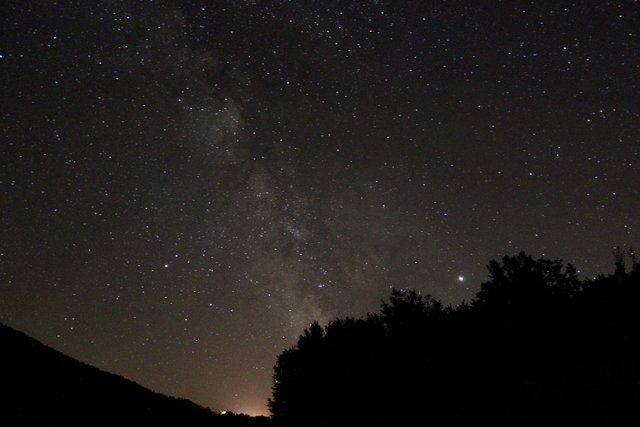 [ENG]
In previous episodes:
"These are the ones I prefer, next time I will go to the mountains nearby because I am sure they will come out much better without the disturbance of city lights."
In this episode
Lallo finally free from commitments, finds time to go to the mountains to photograph the stars
Done!! Yesterday night after dinner I took my camera and tripod and went to the mountains. After a couple of hours I arrived at an open space and stopped there. When I got out of the car, I felt a bit lost. Around me I saw everything black and there was a surreal silence. I was about to get a slight anxiety, when at a certain point with my eyes now accustomed to the dark, I look up and remain enchanted, for a few minutes to admire the vastness and spectacularity of the universe.
A truly unique show, I had never seen a sky so full of stars with an extraordinarily visible Milky Way over an entire arc of sky. Last time I saw the Milky Way only near the Cygnus, this time instead I saw it extended over the whole sky from the constellation of Cassiopeia to Sagittarius. Incredible!!
I tried to photograph it in its entirety, but being huge, I took several photos all along its path, starting from Cassiopeia to Sagittarius, as in this image: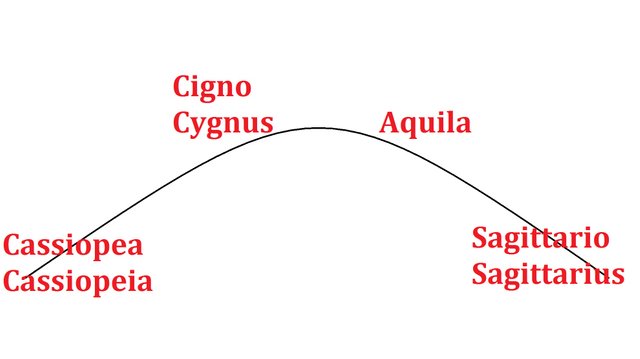 Here they are: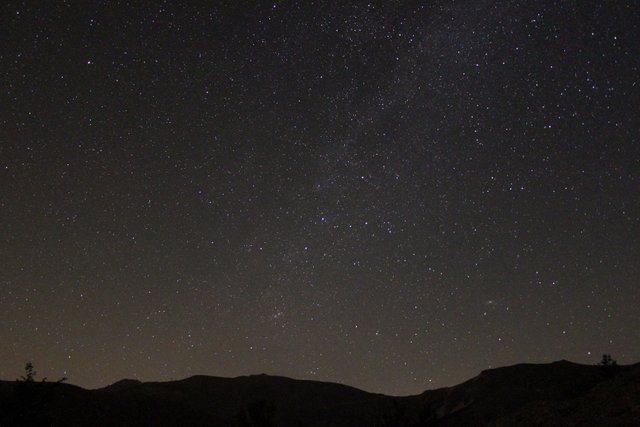 Let's start from the bottom.
Here we can see the constellation of Cassiopeia that looks like a "W" and in the lower right if you notice there is a yellowish object a little blurry and different from the rest. That should be the Andromeda galaxy named M31, the closest galaxy to us.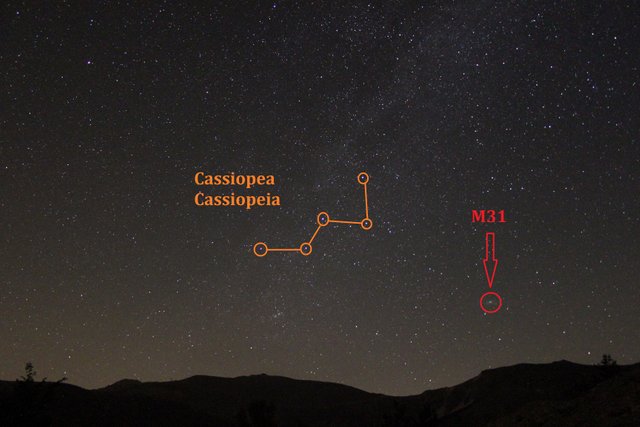 We proceed upward towards the Cygnus constellation.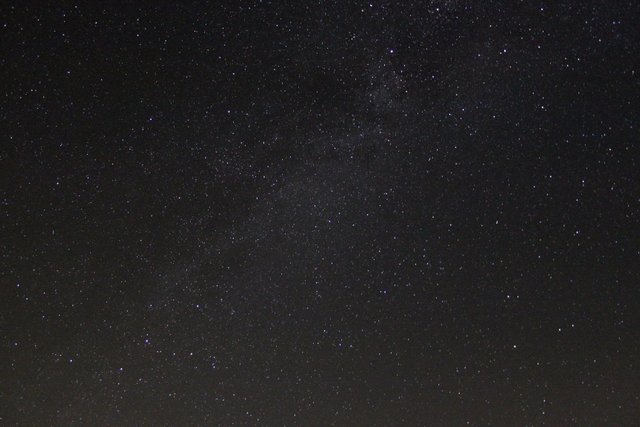 Here we are halfway between Cassiopeia and the Cygnus and the Milky Way starts to become more visible.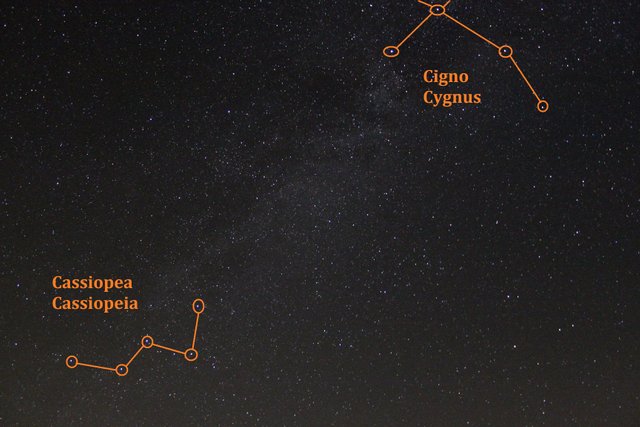 Here we are now at the Cygnus. Look at the difference with the last time photo. The camera is always the same, a Canon EOS 500D, but this time it's the total lack of light pollution that makes the difference !!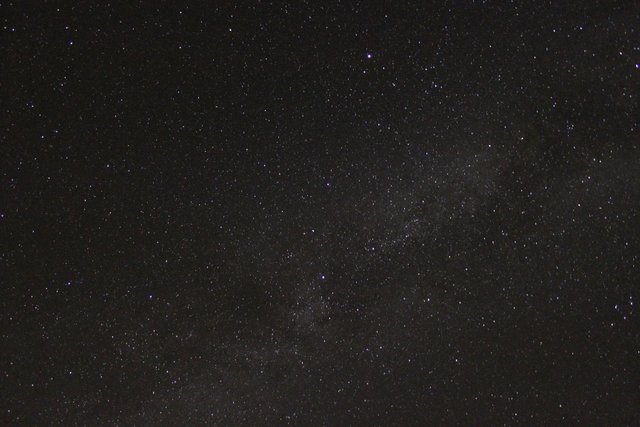 Here you can see the constellations of the Cygnus and the Lyra with its brightest star called Vega.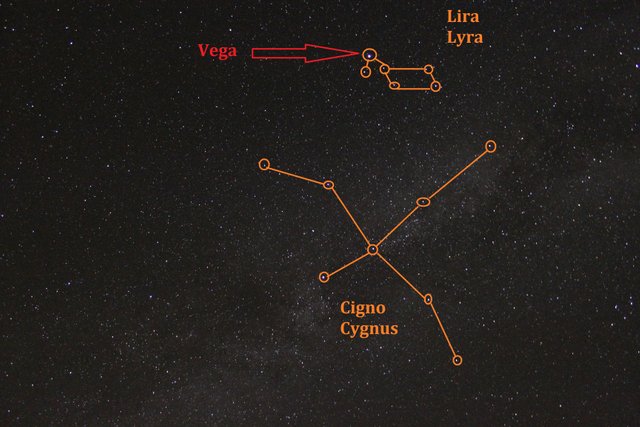 Let's go ahead and move towards the Aquila.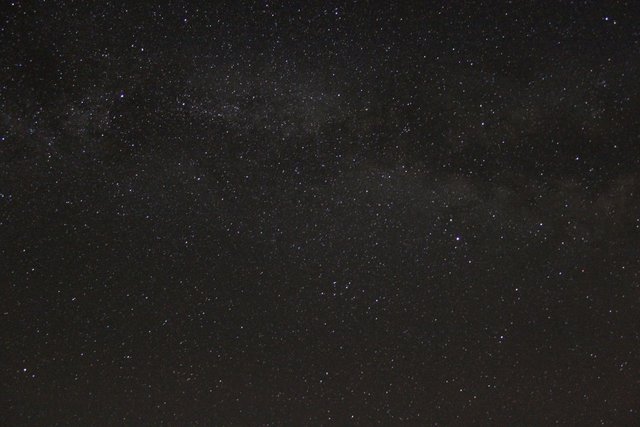 Here we are halfway between the Cygnus and the Aquila with its brightest star called Altair.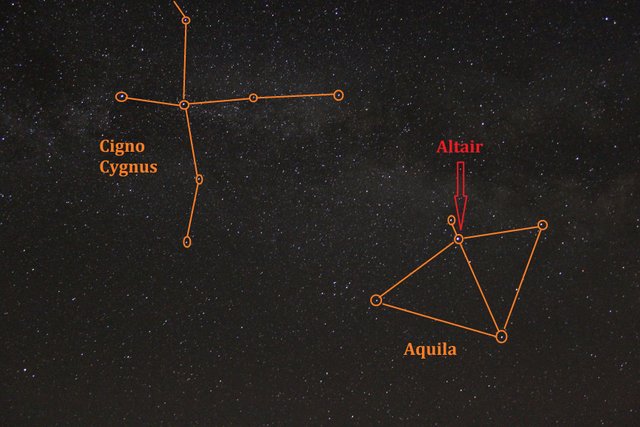 Now let's go down to the most beautiful part.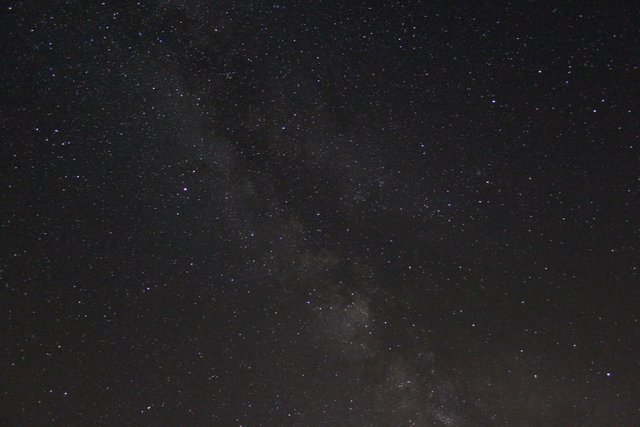 We are in front of the constellation of the Aquila, and the Milky Way begins to color itself, moreover we also see a bifurcation that was clearly visible even with the naked eye.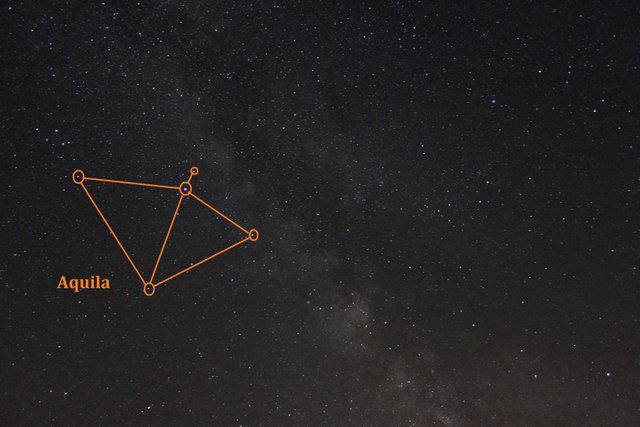 And here we are at the end of the arc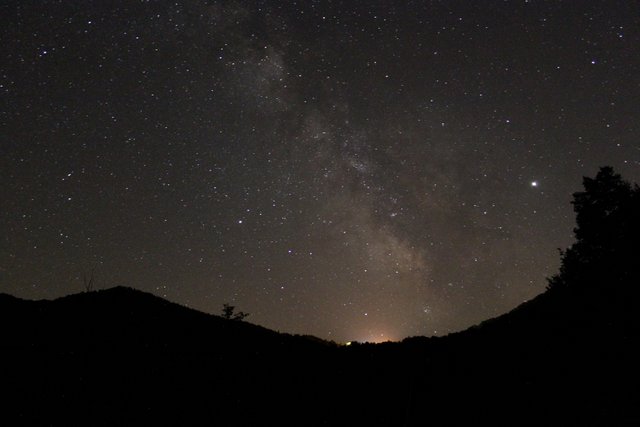 where a kicking Sagittarius is waiting for us in the company of Jupiter and Saturn, waiting to see our faces marveled by so much beauty.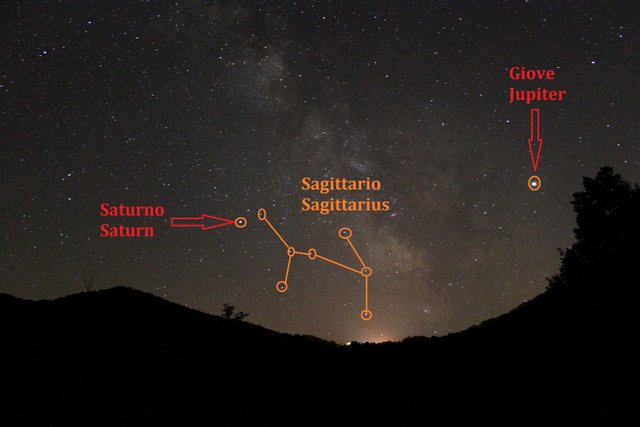 This time I am really satisfied with the result, it was a great experience and I hope to be back soon.
I leave you with this last photo I took with the camera all directed upwards.
Look at how many stars you can see !!
See you soon!! Byeee!!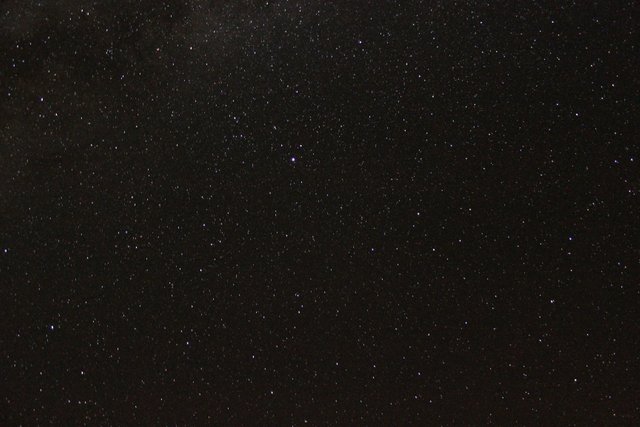 p.s. All the photos were taken by me with the same parameters: 30 sec esposition, F 3.5 and ISO 3200
[ITA]
Nelle precedenti puntate:
"Queste sono quelle che preferisco, la prossima volta le andrò a fare nelle montagne qua vicino perchè sono sicuro che verranno fuori decisamente meglio senza il disturbo delle luci della città."
In questa puntata:
Lallo finalmente libero dagli impegni, trova il tempo per andare in montagna a fotografare le stelle
Fatto!! Ieri sera dopo cena ho preso la macchina fotografica e cavalletto e sono andato in montagna. Dopo un paio d'ore sono arrivato su uno spiazzale e mi sono fermato. Sceso dalla macchina, mi sono sentito un pò spaesato. Attorno a me vedevo tutto nero e c'era un silenzio surreale. Mi stava per salire una leggera ansia, quando ad un certo punto con gli occhi ormai abituati al buio, alzo lo sguardo e resto incantato, fisso per qualche minuto ad ammirare la vastità e la spettacolarità dell'universo.
Uno spettacolo davvero unico, non avevo mai visto un cielo così pieno di stelle con una Via Lattea straordinariamente visibile su tutto un arco di cielo. L'altra volta la Via Lattea la intravedevo solo nei pressi del Cigno, questa volta invece l'ho vista estesa su tutta la volta celeste dalla costellazione di Cassiopea fino al Sagittario. Incredibile!!
Ho cercato di fotografarla per intero, ma essendo enorme ha fatto varie foto lungo tutto il suo cammino, a partire da Cassiopea fino al Sagittario, come in quest'immagine: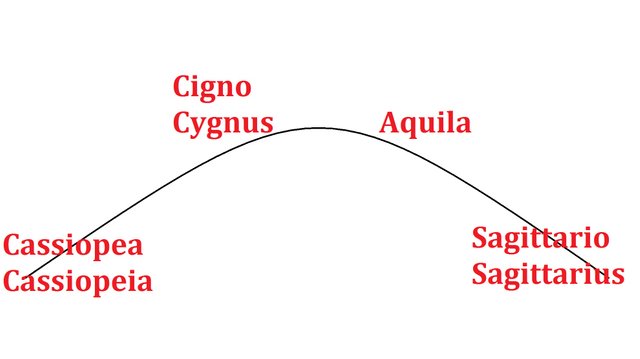 Eccole: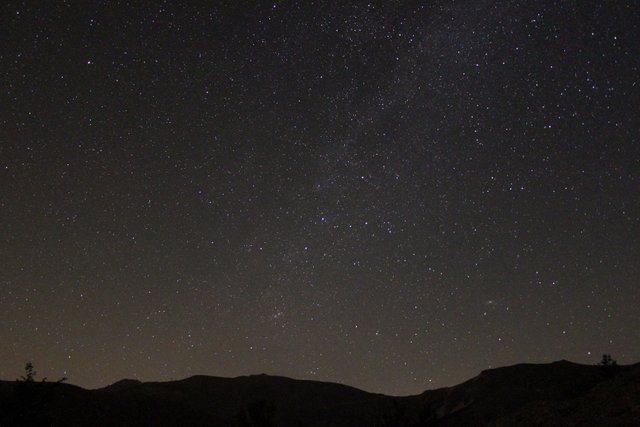 Partiamo dal basso.
Qui possiamo vedere la costellazione di Cassiopea che assomiglia ad una "W" e in basso a destra se ci fate caso c'è un oggetto giallognolo un pò sfocato e differente dal resto. Quella dovrebbe la galassia di Andromeda M31, la galassia più vicina a noi.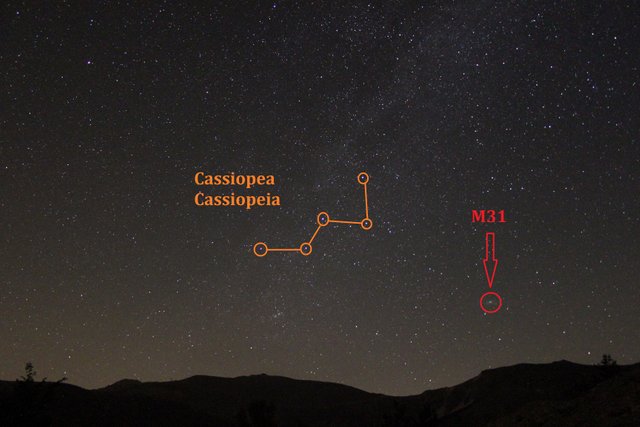 Preocediamo verso l'alto andando verso la costellazione del cigno.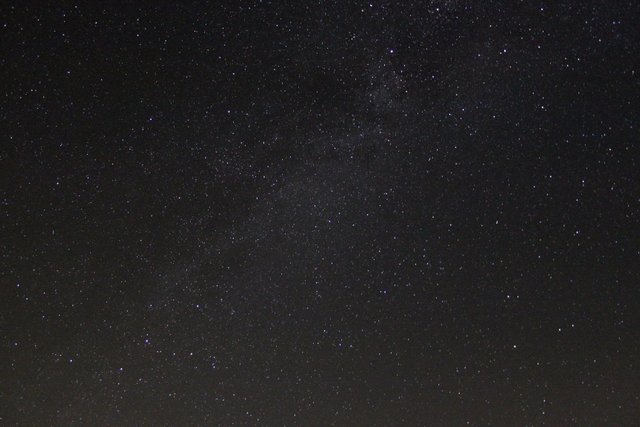 Qui ci troviamo a metà strada tra Cassiopea e il Cigno e la Via Lattea inizia a diventare più visibile.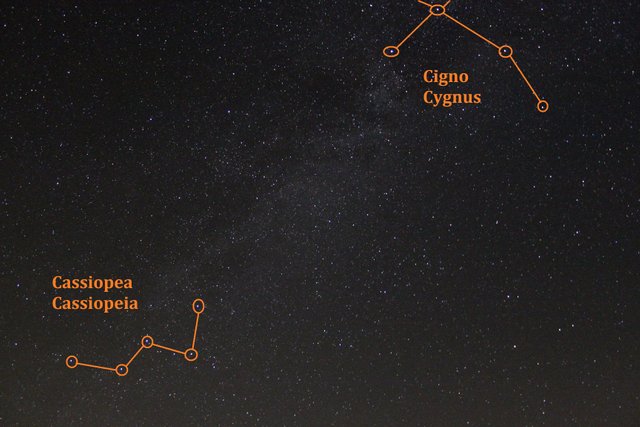 Ecco adesso siamo arrivati al Cigno. Guardate che differenza con la foto della scorsa volta. La macchina fotografica è sempre la stessa, una Canon EOS 500D, ma sta volta è la totale mancanza di inquinamento luminoso a fare la differenza!!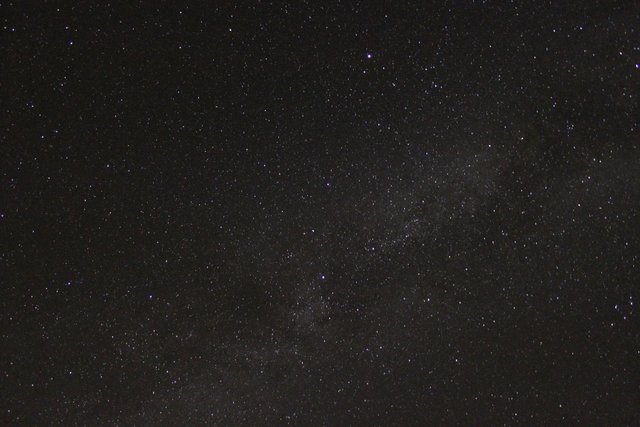 Qui si vedono le costellazioni del Cigno e della Lira con la sua stella più luminosa chiamata Vega.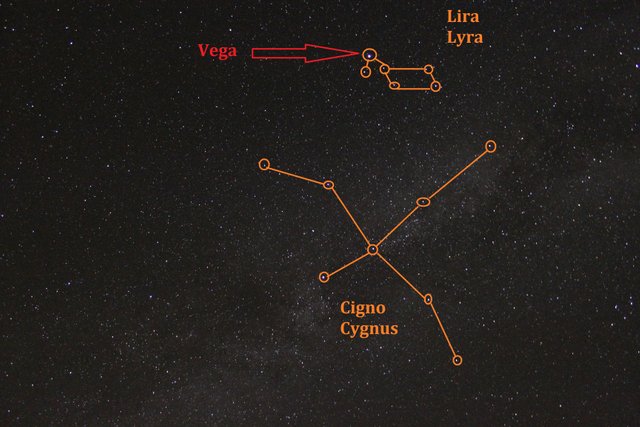 Andiamo avanti e spostiamoci verso l'Aquila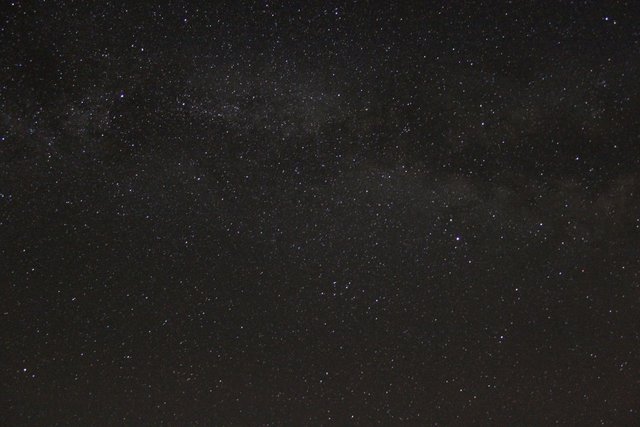 Qua ci troviamo a metà tra il Cigno e l'Aquila con la sua stella più luminosa chiamata Altair.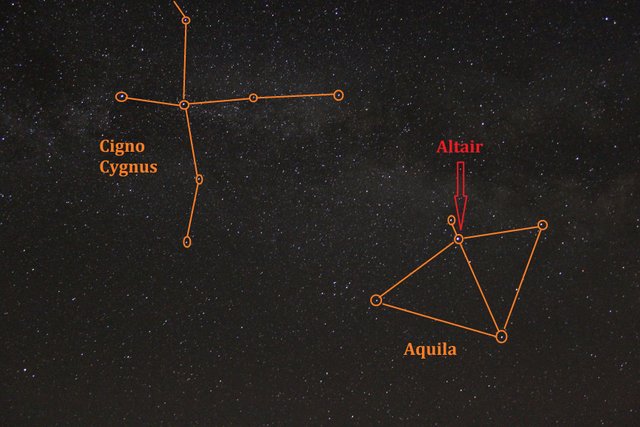 Adesso scendiamo giù adando sul più bello.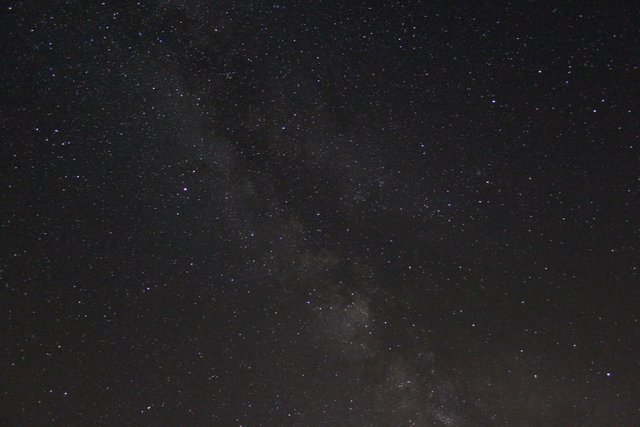 Siamo in piena costellazione dell'aquila, e la Via Lattea inizia a colorarsi, inoltre si vede pure una biforcazione che era ben visibile anche ad occhio nudo.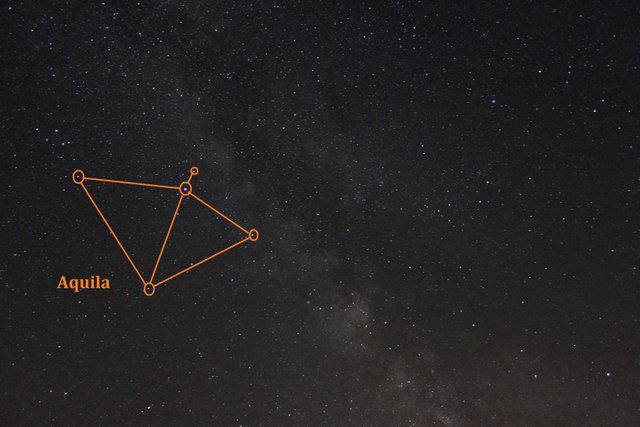 Ed eccoci arrivati alla fine dell'arco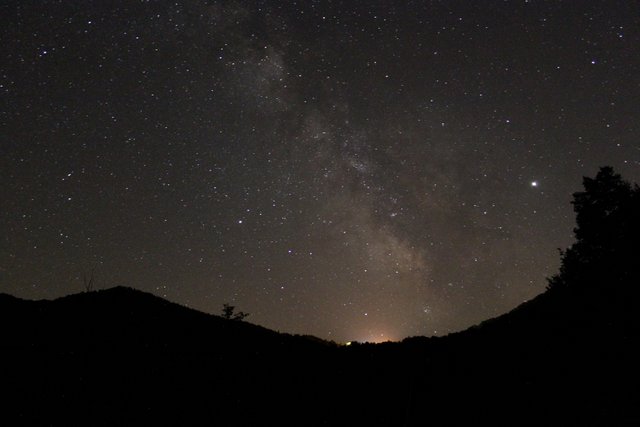 dove uno scalciante Sagittario sta ad aspettarci in compagnia di Giove e Saturno, che aspettano di vedere le nostre faccie meravigliate da tanta bellezza.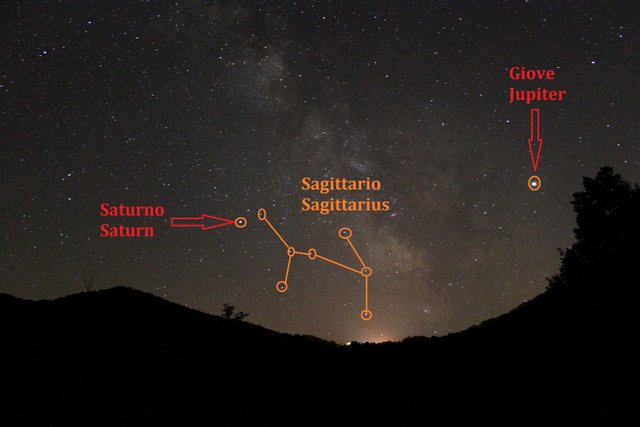 Questa volta sono davvero soddisfatto del risultato ottenuto, è stata prorpio una bella esperienza e spero di poterci tornare al più presto.
Vi lascio con quest'ultima foto che ho fatto con la macchina fotografica tutta diretta verso l'alto.
Guardate quante stelle si vedono!!
Alla prossima!! Ciaoooo!!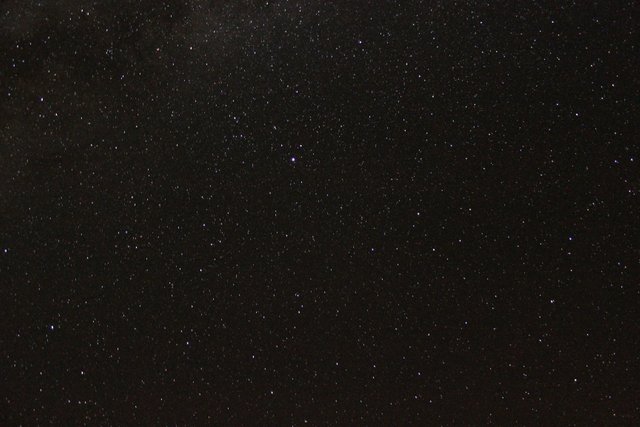 p.s. Tutte le foto sono state scattate da me con la stessa impostazione: esposizione 30 sec, focale F 3.5 e ISO-3200