My Niece took this photo from our friends living room!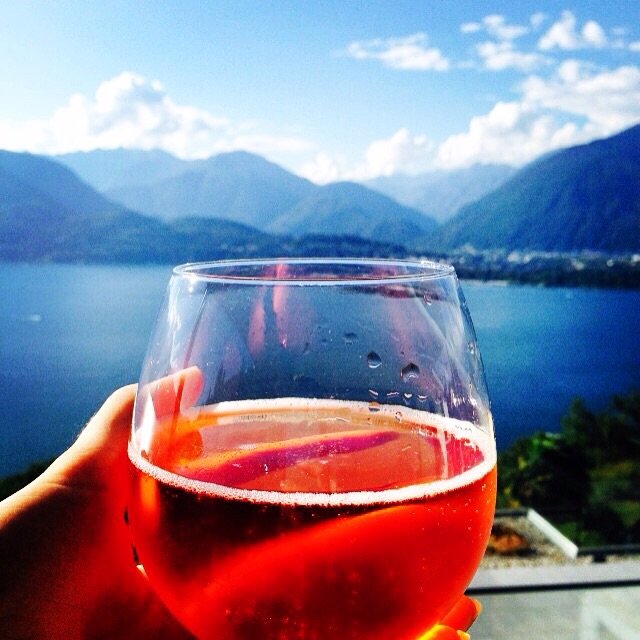 In the background you can see Lago Maggiore which is shared by the Swiss Canton of Ticino and Italy. 
I thought that it was pretty cool and that's why I'm sharing  it. 
How does it make you feel? Refreshed? Like you're on vacation?
I hope that you like it and maybe you can share some similar shots!