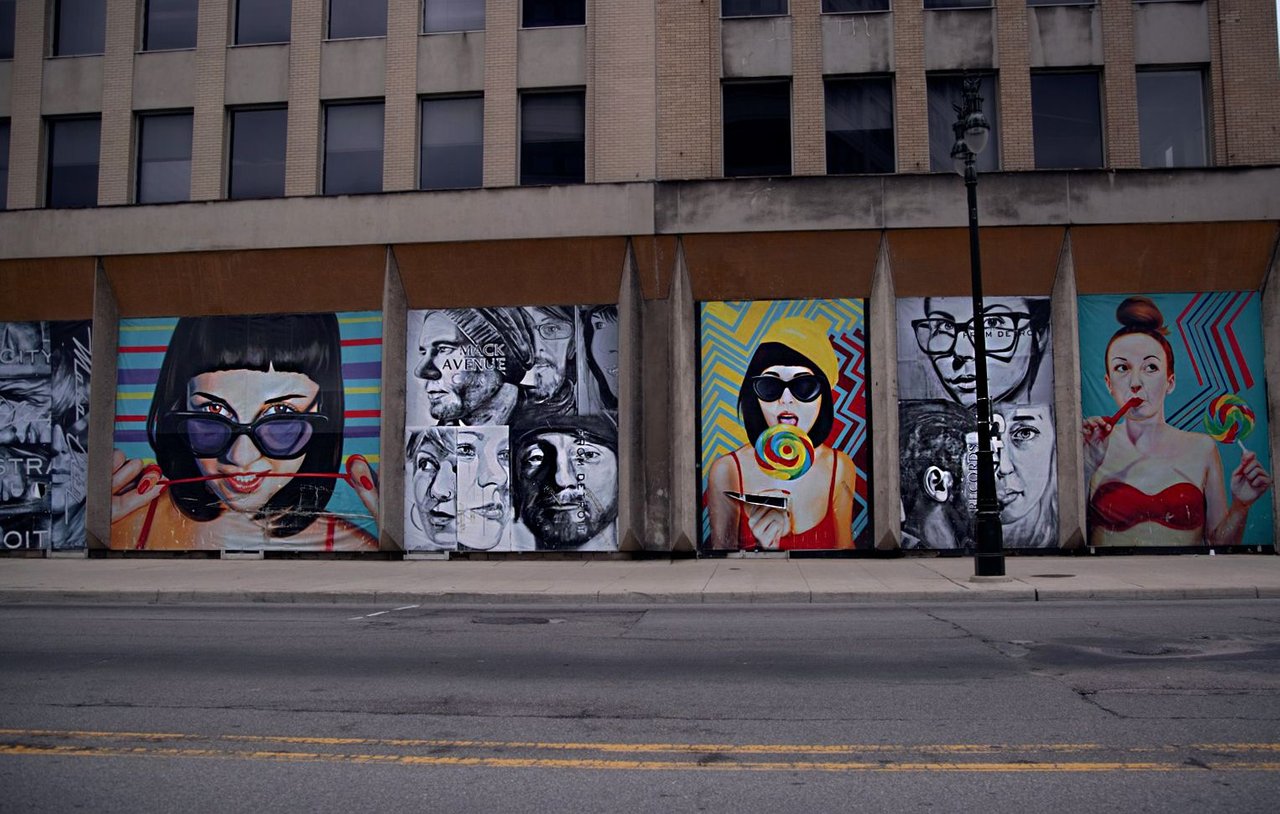 The image was taken with a Canon EOS 5D Mark III
Friday means that it is #streetphotography and portraits contest time here on Steemit that is run by @juliank. Today I would like to share a s photo I took out of the car window while riding downtown Detroit.
Unfortunately I do not know the name of the street, I am so bad at that haha, perhaps someone who knows will drop it in the comments, it's fine if they don't.
The artwork is by Michelle Tanguay.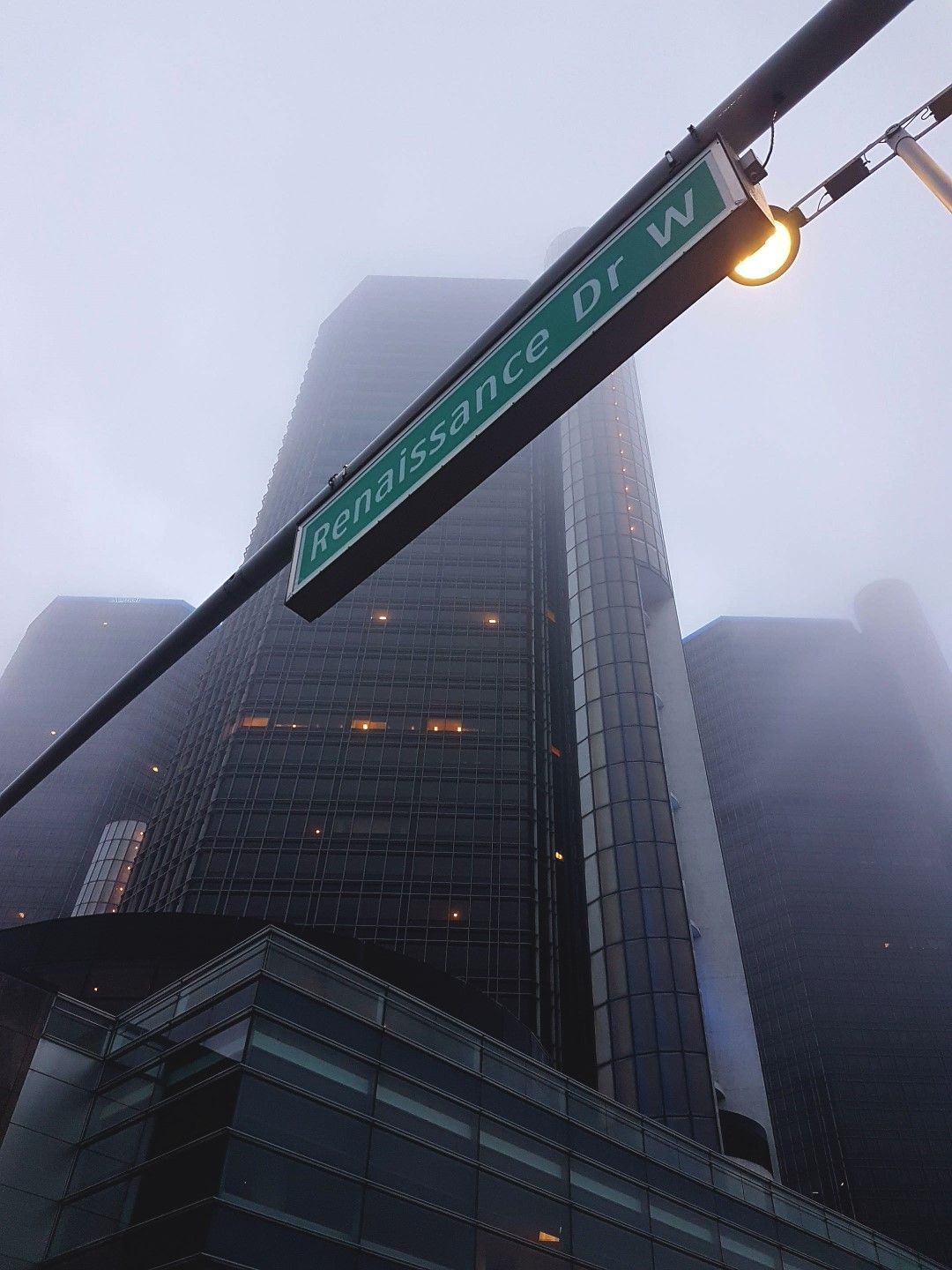 The image was taken with a Samsung Galaxy S7
This photo above is the GM world headquarters on an early foggy morning in November, it was cold, but luckily not too cold.
Kinda keeping it short today, but hey, it's a photo contest, so I'm gonna let these pictures do the talking haha.