I'm finding my way back to my regular work routine, guys. It's been great. @mtbmondo has been hanging out with me, @vermillionfox and @guthrie. We were able to bring him to @caffetto the entire weekend for @kommienezuspadt family experience.
I had a chance to edit this morning, which is a steady feeling of lifting the burden of backlogged work from the demands of finishing Dark Pinup before it's print deadline. Man, I've been so fortunate to have such patient clients. My turn around for images can be anywhere from 4 - 6 months, but I'm even 2 - 4 months behind that period.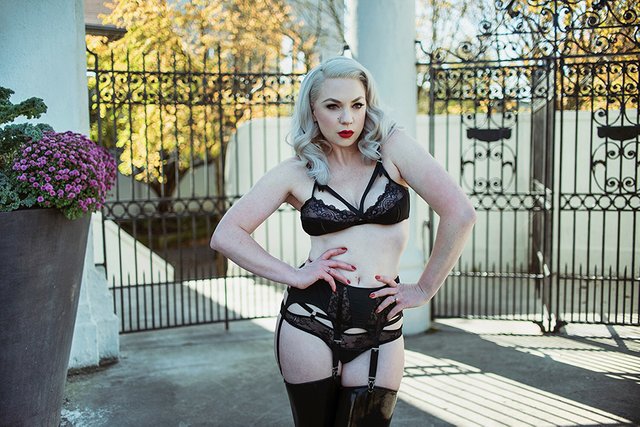 This afternoon, I was able to set up at my usual spot at @caffetto and start working on photos of Julie Gems, a pinup model from Toronto that I photographed in October of last year. Julie has been the most patient of clients, as these were the first images she's gotten back from our shoot last fall. So many times I've sat down to edit her images, and something came up that needed me immediately and undivided attention.
The first of these new images, I know I've started and closed at least a dozen times. I'd save it, then get swept up in section header writing, magazine print deadlines like the one I just did of @ryanashley for Tattoo Society, or trips like the one I just got returned from in LA, Palm Springs and Vegas. Throughout this whole differed process, Julie has been understanding and incredible. Dream client status.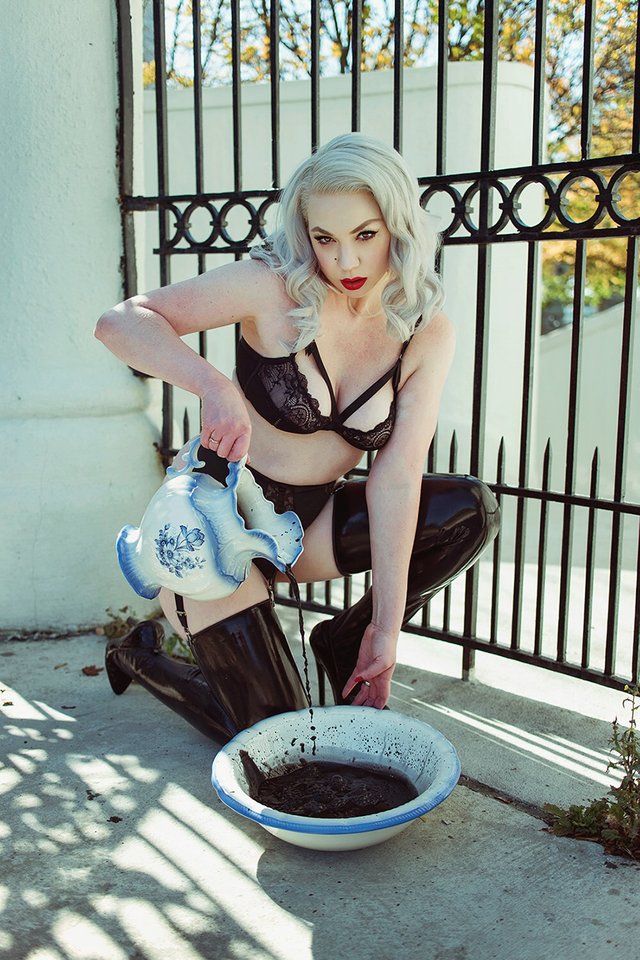 These images reminded me of some of the cool concepts she came up with on her own. The first location was a retreat of some kind, with art deco walls and black rod iron fences. Her fair complexion under the Canadian sun made for beautiful, high key photos cut with elements of black in the background, wardrobe and even the ink she poured from a porcelain white pitcher.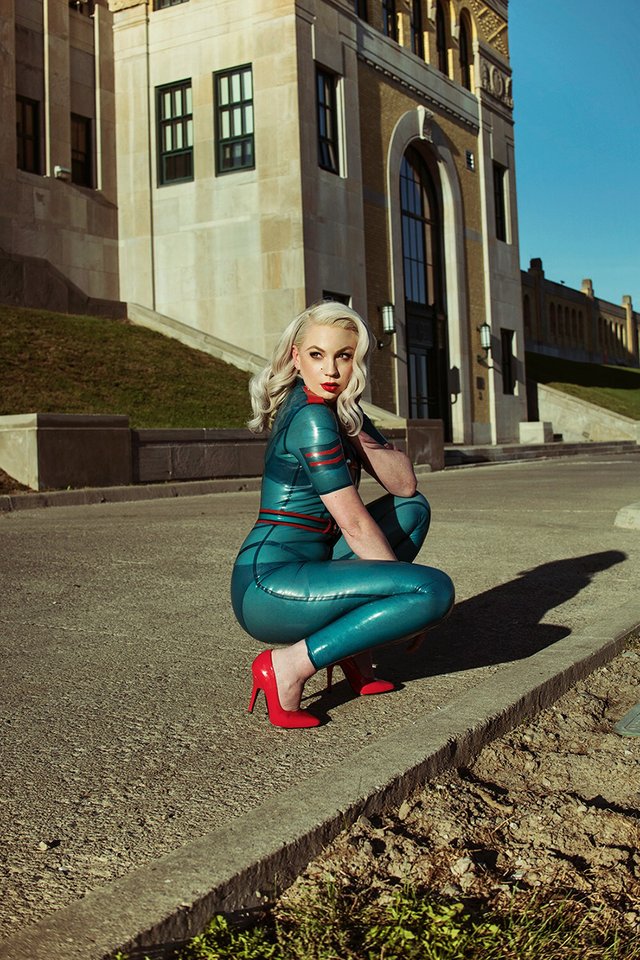 We moved to our second location. A water treatment facility right near the coast of Lake Ontario. Her original idea was two walk down these massive corridors with colored smoke bombs in hand. I declined, as an American visiting a foreign country, just on the chance that it was perceived as dangerous. I'm glad I did, because I later found out the entire plant was still active and was, in fact, a government utility building. No smoke, but we still made some awesome photos in latex against an impressive backdrop.
Thanks for reading. More photos of Julie Gems to come soon. I post daily. For more photography, art, illustration and the stories behind the work, follow me here @kommienezuspadt!