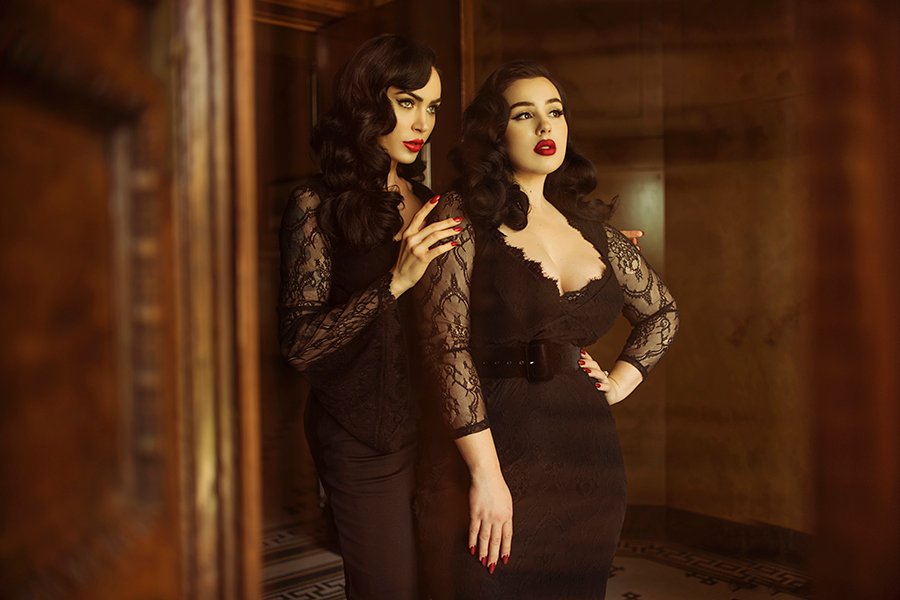 Good evening, Steemit! I'm working hard here at @caffetto, which is such a nice change of pace. Not that I haven't been trying to work these last six weeks, but it's been hard to find my rhythm. Since @guthrie started back to school, things feel as "normal" as they can for a freelance artist. I'm finished up clients that I owe, and just in time because I have a trip to LA coming up the end of August with ten more shoots. I'm happy to be unloaded some of this workload before taking on more.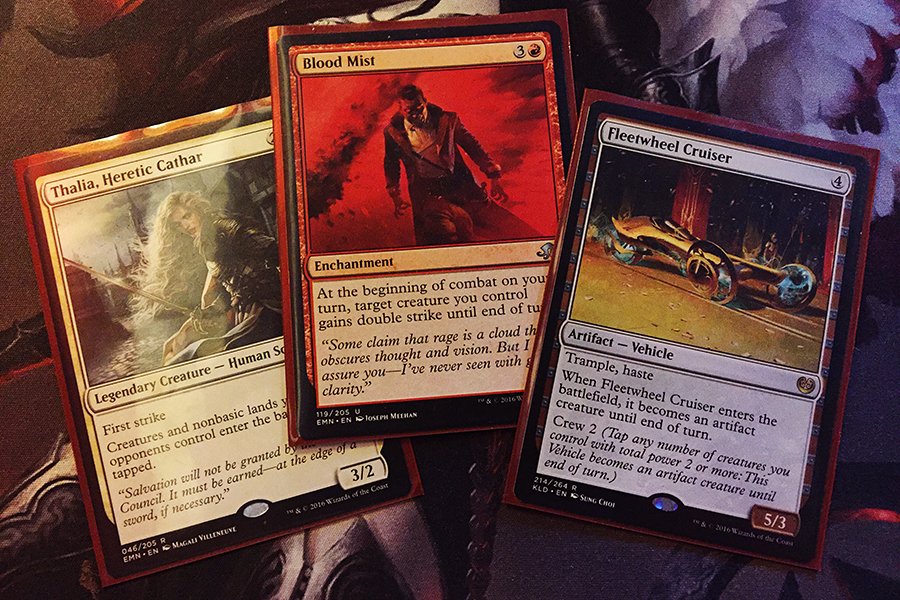 I'm going to talk about Magic: The Gathering quickly. Remember @tarotbyfergus' recent blog post "Planeswalker deck of doom! aka The Bane of @kommienezuspadt"? You probably don't. No one read it. In it, he talked a bunch of shit after accruing a ridiculously high win/loss record with his Nicol Bolas deck. After three days, I found an answer that at least leveled the playing field, but even before that he made a post titled "My Magic: The Gathering champion deck". Well, tonight it just lost three times in a row to my RW aggro deck and if you've been wondering what the number of unanswered defeats @tarotbyfergus requires before he packs up his cards early and says "…yeah, I should get going.", it's three.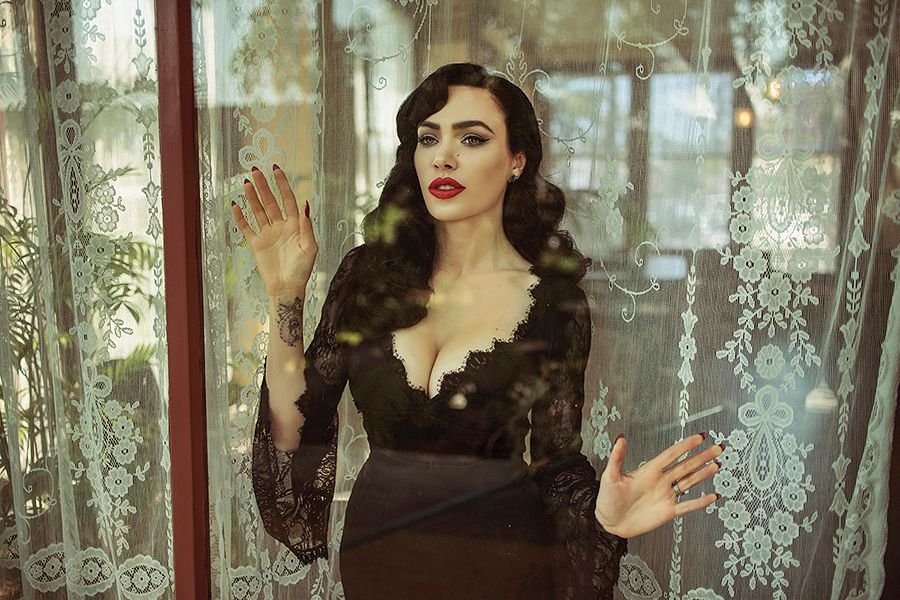 Whew. That felt good after three days of devastating losses. I'm going to switch to art now. Who really came here to listen to me juvenilely berate @tarotbyfergus and kick him while he's down, right? Tonight's photography is new work. This was from a project during my Viva Las Vegas Rockabilly Weekend trip. Following my dates in Vegas, I travelled to LA for a look book shoot with Micheline Pitt for her new Vixen and La Femme En Noir lines. What a privilege to work with her again, and photograph this collection.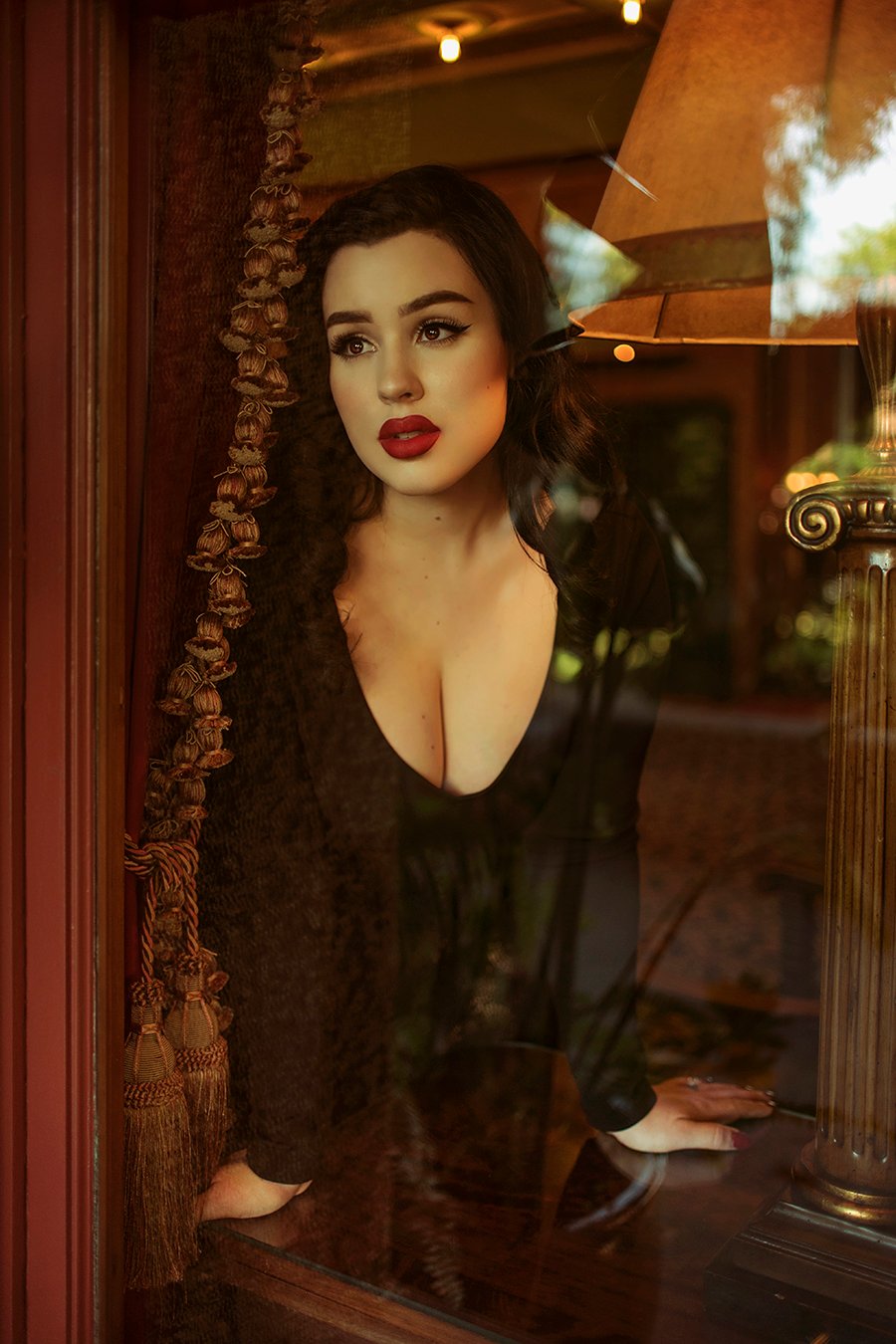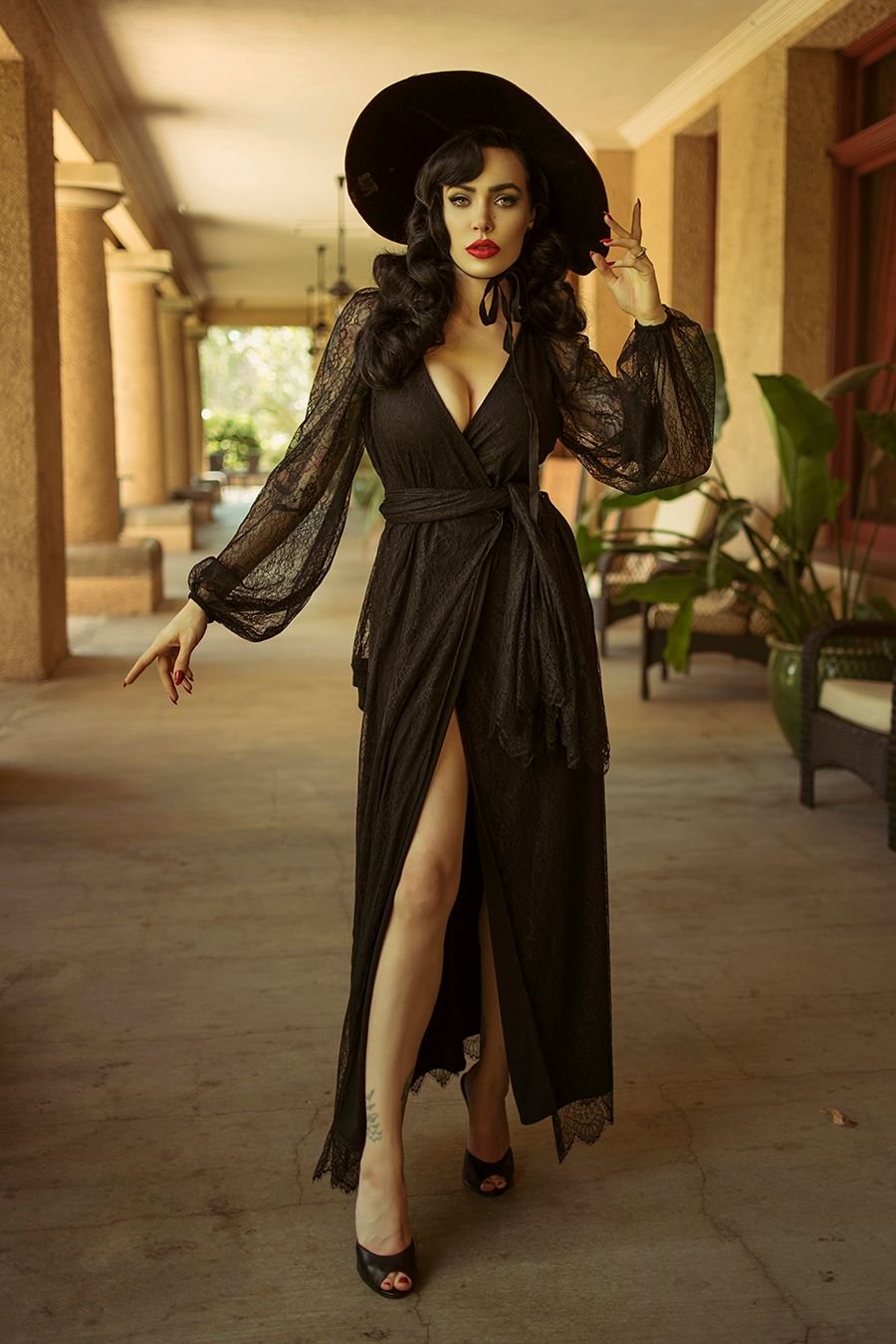 As I've mentioned in previous blog posts here on Steemit, I finished this look book and another for my friend Cora of The Lingerie Addict, and the edits from Micheline's line are starting to make their way to the website and her social media pages, so I'm excited to do the same here. I've mentioned in previous posts my storied history with Micheline Pitt and why she's such a respected artist, business woman and close friend of mine. Rather than repeat myself, have a read. "Steemit exclusive of Micheline Pitt's Vixen look book!".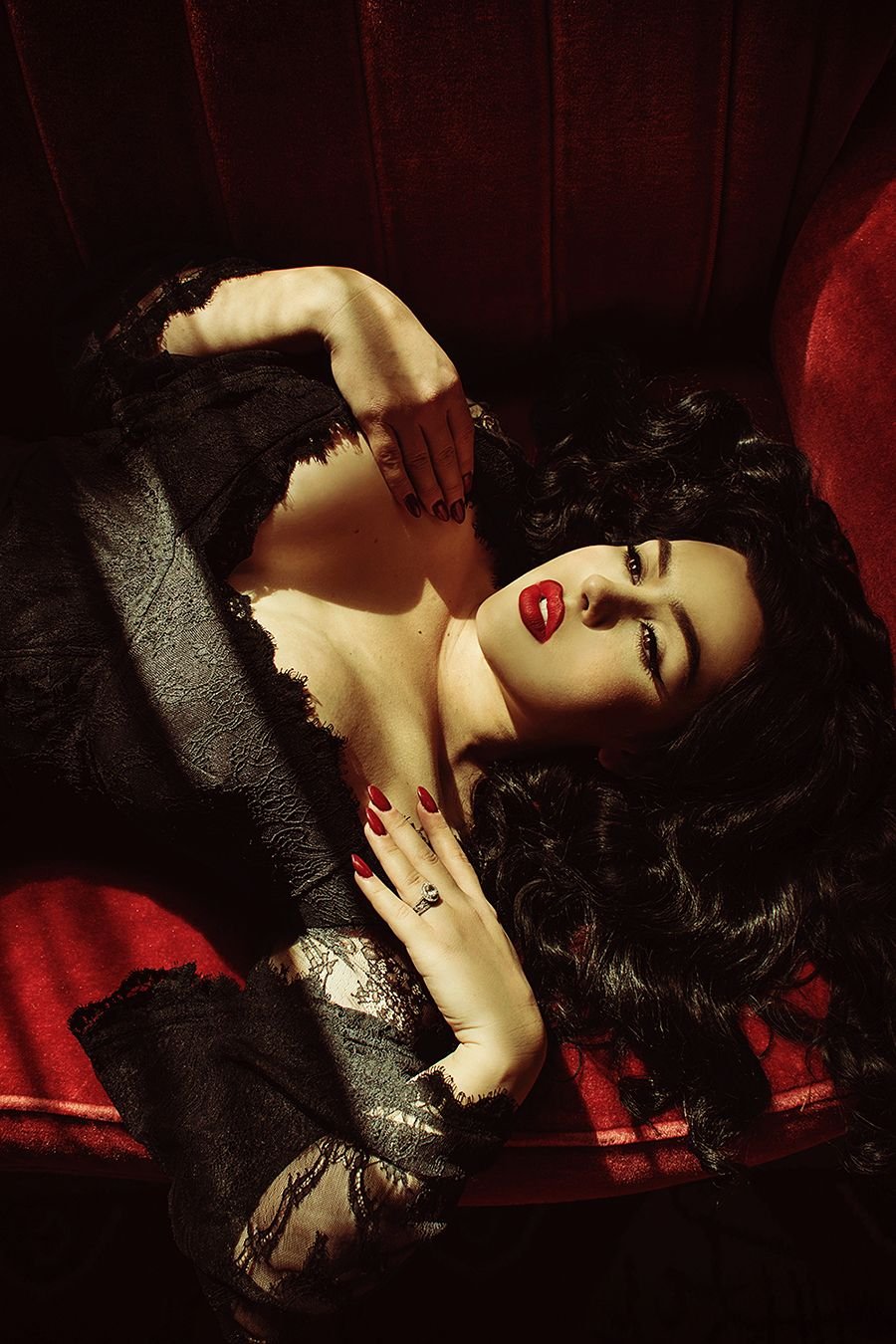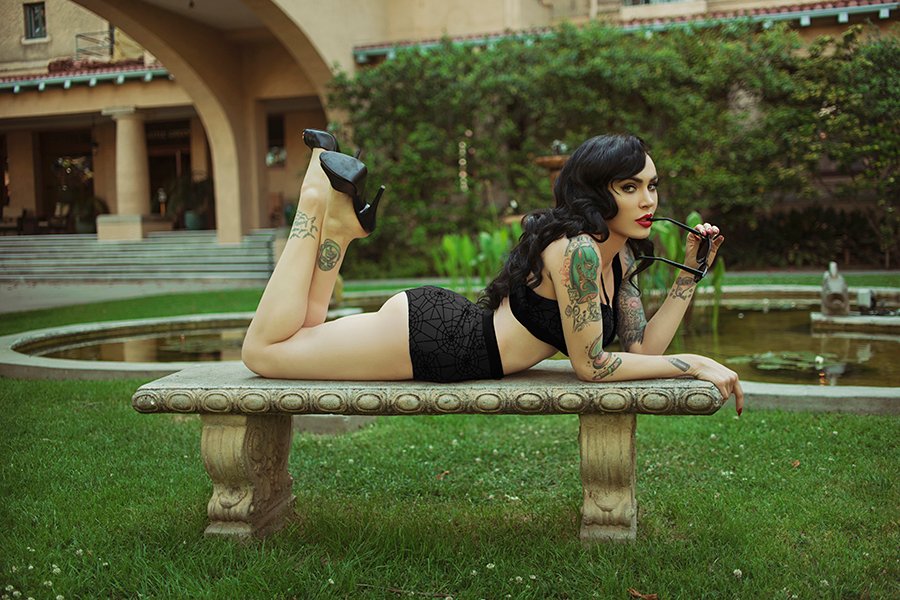 These are a few more photos from the Vixen look book, and a few images from the La Femme En Noir collection of dark, creepy goth vintage inspired dresses, gowns and swimsuits. After loosing touch for almost two years, working with and photographing Micheline again was truly one of the highlights of my 2017 year regarding art. As many shoots as I've done in the last 17 years, there's no one quite like her. 
Thanks for reading and viewing. Votes and resteems always greatly appreciated. I post daily. For more photography, art, illustration and the stories behind the work, follow me here at @kommienezuspadt!