Good afternoon, Steemit! I'm at home, currently. This has been a weird day. I woke up early, just before 7:00a.m. I did some things around the house, including a thorough cleaning of the downstairs bathroom […it isn't used anymore] with lye. I washed my hands vigilantly, but once I put my contacts in, my vision was blurry. That's been persisting all morning. I know I didn't get chemicals in my eye, but I'm paranoid now. I'm allowing my contacts to soak in sterile saline, but it's kept me from running errands.
I was able to take care of quite a few things on my docket while at home. I scheduled maintenance on my air conditioner unit, ordered insurance cards for me and @guthrie, and making time for a midday Steemit post is nice. I also set up and tested my new Blue Yeti microphone. I may do a Steemit post utilizing it over the weekend. It's mostly for a series of videos I'm hoping to make with @ghostfish to accompany our @fundition campaign, but @lovejoy and I have talked about doing a podcast as well.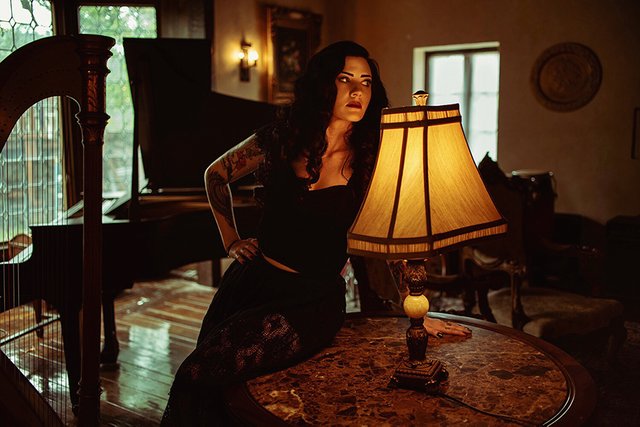 Yesterday I had a massively productive day, finishing nine photos in addition to MTG with @tarotbyfergus and time with the family. One of the clients I did manage to work on was edits still owed to Londa, a sweet goth pinup in LA. She was referring to me by mutual friends and we'd booked a session during my April visit to Los Angeles, just before my drive to the Viva Las Vegas Rockabilly Weekend. Londa had outstanding style, but as far as I recall, hadn't modeled professionally until our shoot together.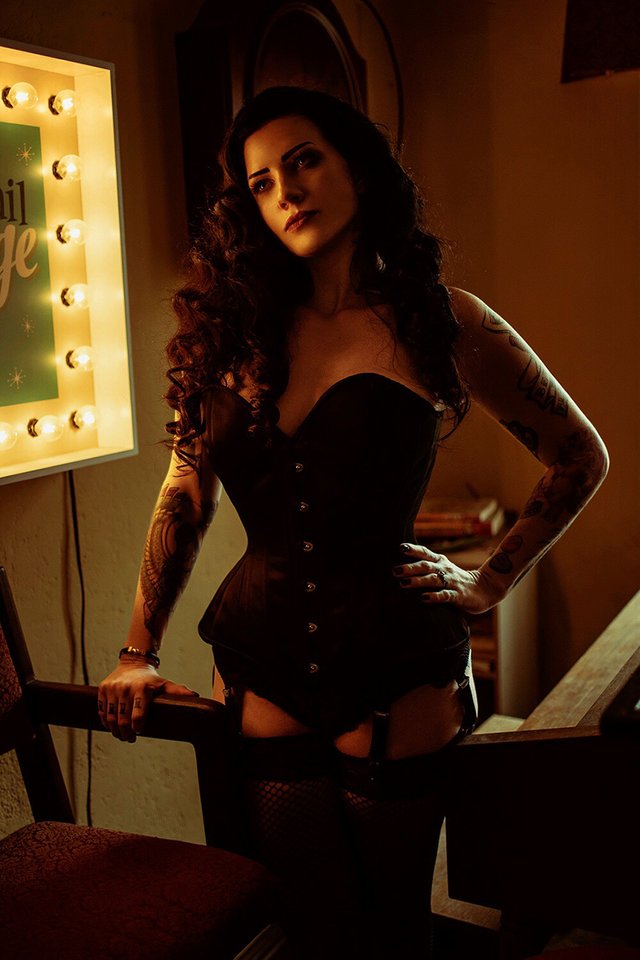 Believe it or not, two thirds of my clients are first time models, so that isn't at all unusual. Because I don't use lighting equipment, my sessions don't "feel" like a shoot. It's just like hanging out. I assume the strobes and flashes are by in large, where a lot of early models get nervous. Londa and I explored the mansion in Pasadena, finding well lit, high contrast areas to capture moody, dark pinup elements. She brought several designs by my friend @michelinepitt as well.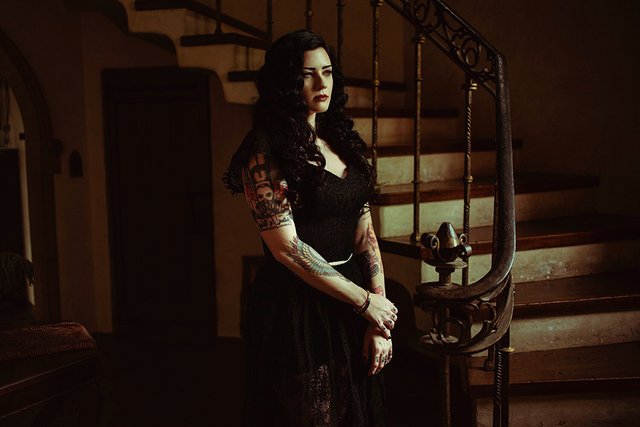 I do have another set of photos to finish with Londa and I promised her I'd be getting to them by the end of this month. You can look forward to that in the coming weeks. I'm also trying to make time for a return to illustration. Friends like @veryspider, @roadscape, @lovejoy and @robrigo are still encouraging me to draw, and it's been a while since I've done a new Steemian vs. "The Bear". Thanks for reading. Follow me here @kommienezuspadt for more pinup art!