Good evening, my friends! I should be able to squeak this post our right under the stroke of midnight, which allows me for an hour or so of reading @mada's novel, Rainbow Lullaby, before falling asleep. Good day. No complaints. @tarotbyfergus and I had some back and forth games of MTG. I finally racked up some victories once I switched to my cheater mono-blue deck. The rest of my night has been toiling with photo edits, trying to return work to clients I owe while also going through the usual end of the month stress with bills. It'll all be fine, though. It always is.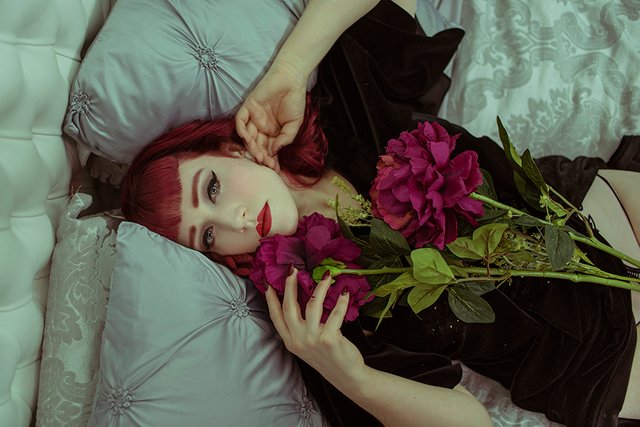 I have new work to share with a gorgeous Australian pinup named Lady Medusa. Once I announced my trip to Melbourne, VIC, she contacted me about shooting together. I believe she was flying in from Sydney, which was exciting and flattered she was willing to travel to make this shoot happen. I've been contemplating my time in both New Zealand and Australia, and to be honest, I'm surprised at just how fond my memories of those countries were. Had this bear market not happened, I never would have made that photography tour.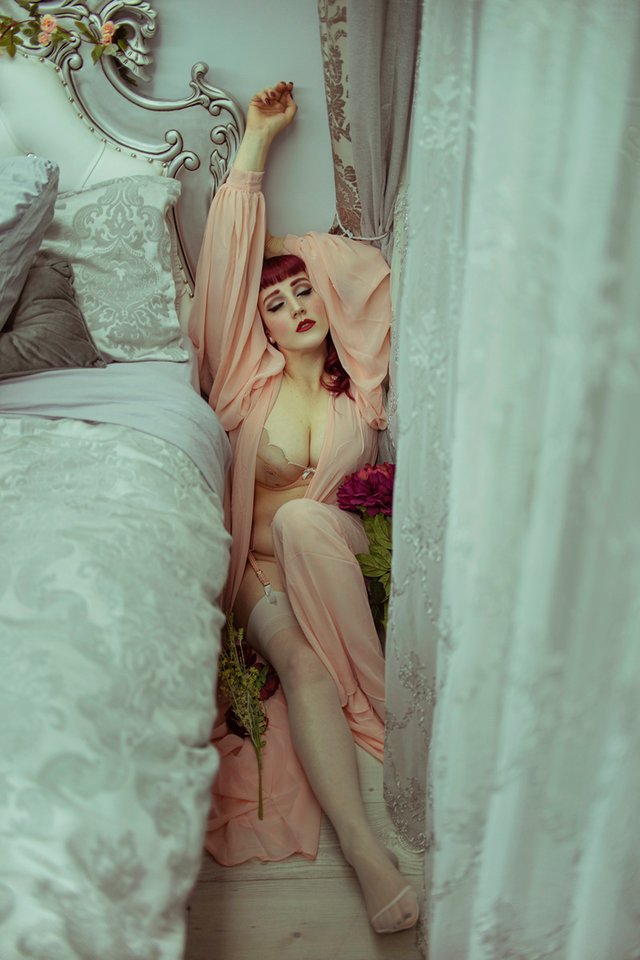 I digress, though. Lady Medusa booked a cute AirBnB space after a couple of weeks of us scouring the available spaces in the downtown area. The room was small, but all a mute light grey color. Contrasted that with her pink wardrobe and fresh cut flowers, we accidentally fell in to one of those rare, "brilliant" themes. Brilliant in quotations, only because it wasn't planned, per say. Lady Medusa is a well known Australian pinup model with lots of experience, so my only concern was setting up shots in such a tiny room. She was outstanding, allowing these amazing images to be made.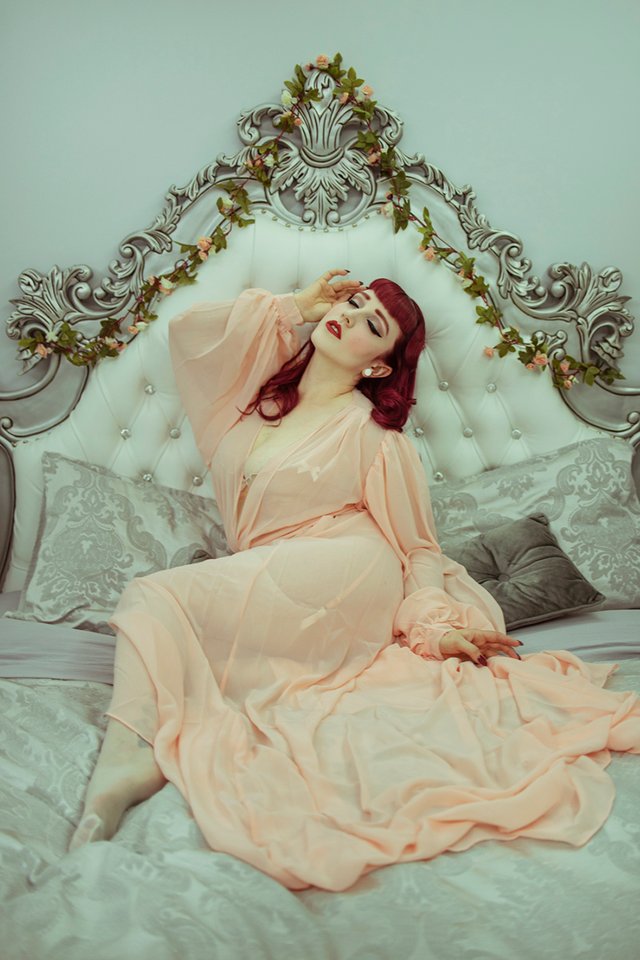 This is the first of what'll be at least two more sets of edits to come from my shoot with Lady Medusa in Melbourne. Once of my favorite shoots throughout the entire Australasia tour and I'm so glad I'm finally able to get to editing them. Tomorrow, @vermillionfox is off so we'll see if we run an errand heavy day or take it easy. @guthrie is looking forward to Halloween, about to show off his incredible Inuyasha costume. We'll have photos. Thanks for reading. For more photography, follow me @kommienezuspadt!