Unique monuments of Bratsk. Part 2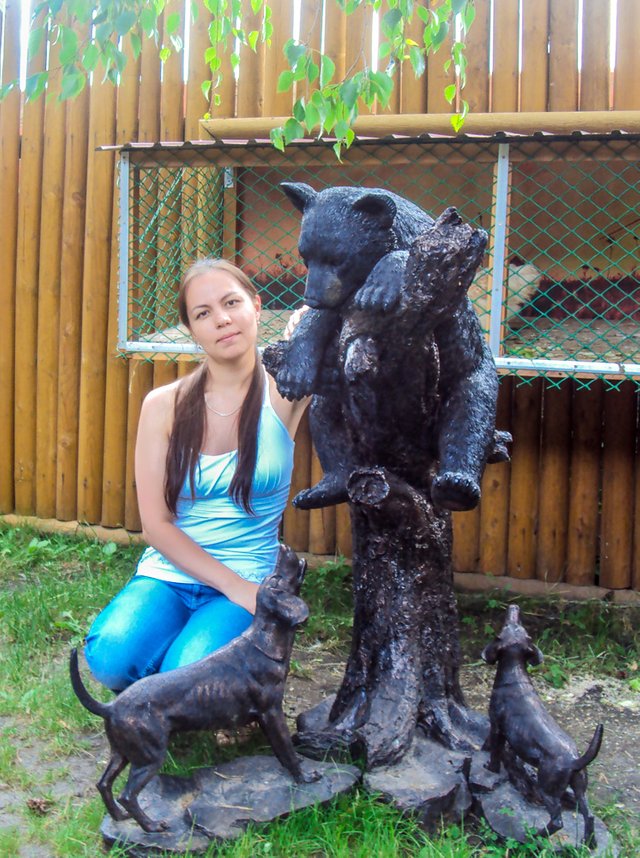 Above - a photo of my previous visit to Bratsk. A little bear, climbed on the tree from dogs. They were lucky that the mother-bear was not there.
Выше - фото из моего предыдущего приезда в Братск. Медвежонок, забравшийся на дерево от собак. Это им повезло, что мамы-медведицы рядом нет.
Here is such a proud eagle sits on a stone on one of the streets.
Вот такой вот гордый орёл сидит на камне на одной из аллей.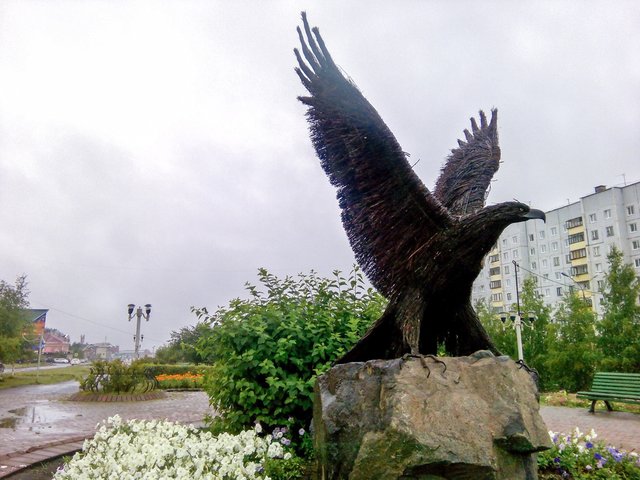 And this is a monument of a fur cap ("ushanka" - hat with ear flaps), again very helpful in Siberian frosts)
А это - памятник шапке-ушанке, опять же очень полезной в сибирские морозы)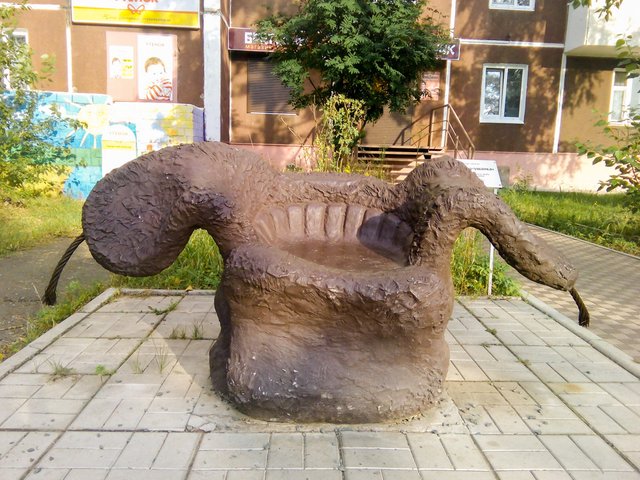 Globe. Local craftsmen painted white crow on it. What for?
Глобус. На нём местные умельцы пририсовали белую ворону. К чему бы это?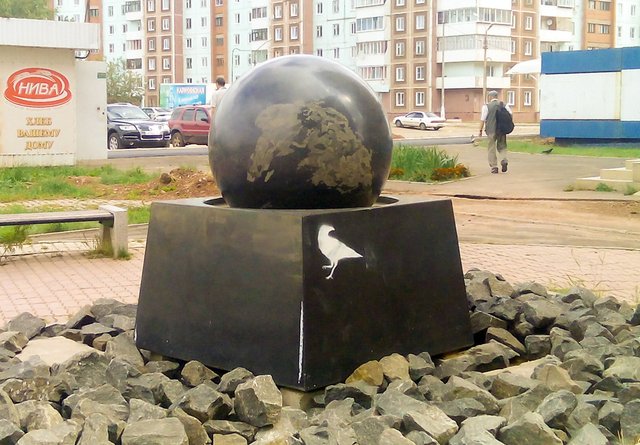 Well, it's certainly not a sculpture. Just a cute ladybug on a bed of flowers decorates the town.
Ну а это и скульптурой конечно не назвать. Просто милая божья коровка на клумбе с цветами, украшает город.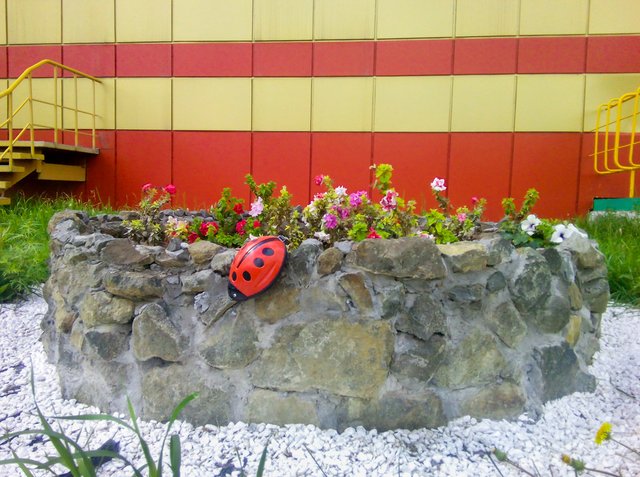 Now my vacation here came to the end. Today I am leaving Bratsk, and probably for a very long time. There I spent my childhood, it was good here. I'd go for a walk through its streets one more time and say goodbye to it.
Вот мой отпуск тут и подошёл к концу. Сегодня уезжаю из Братска, и скорее всего очень надолго. Здесь прошло моё детство, здесь было хорошо. Пойду прогуляюсь по его улочкам ещё раз и попрощаюсь с ним.