📷 Shepherd's Village in the Mountains
The photo shows houses in the shepherd village of Yajpert in the mountains of Pakistan. Even in such huts as in the photo in the summer it is not so cold to spend the night, and the views and air are simply wonderful. Of course, you must first get here through the Baturo glacier, and then, if you are a shepherd, watching and caring for a herd of sheep and goats is not so easy. But at night you can admire the stars and the view of the mountains illuminated by the moon.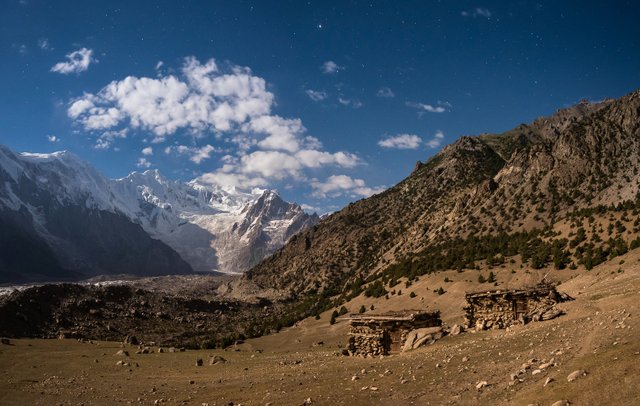 July 2018, Pakistan.
---
OLYMPUS OM-D E-M5 Mark II
Exposure time: 20 sec
Aperture: F 2.8
Sensitivity: ISO 800
Focal length: 13 mm
35 mm equivalent: 26 mm
---
P.S. You can click on the photo to view it in a larger size
---