[ENG-SPN] Enchantments / Encantamientos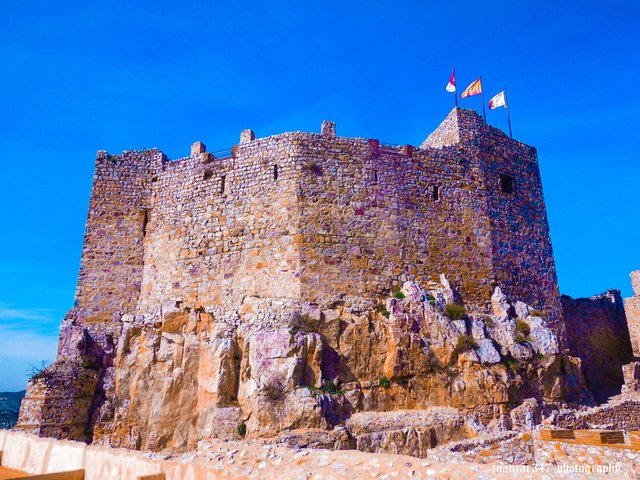 It is difficult, if not impossible, to travel those infinite paths of Hispania, both Ulterior and Citerior and so commented on by the great chroniclers of Antiquity, and not find yourself in front of the ruins of that authentic symbol of medieval feudalism, which are the castles and fortresses, with some supernatural legend, which, although during the day it only encourages the desires of a tourism dazzled by everything related to the wonderful, at night, when the queen of the sorceresses makes an appearance in the firmament , that is, the moon, displays an entire overload of archetypal supernaturality, which ensures, without a doubt, that even the most miserable shadow disturbs the senses, appearing, to the feverish eyes of the observer, like a soul in pain condemned to wander through the world as penance for the numerous sins committed in life.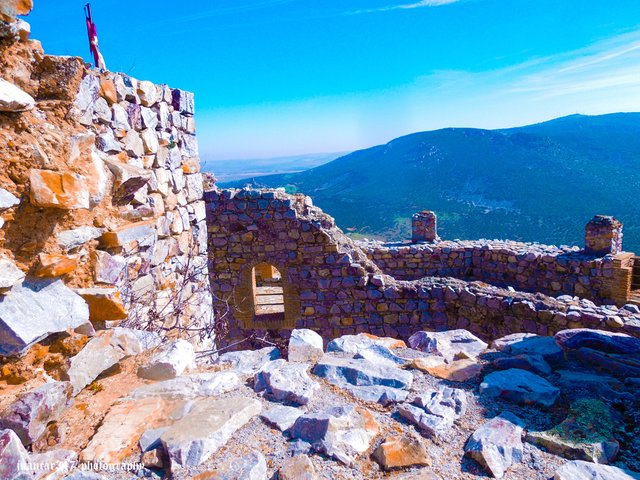 It happens, above all, with those great fortresses, like the present one, which, also located somewhere in La Mancha, whose name, following the example and imitation of Don Miguel de Cervantes, I also do not want to remember at this precise moment, was one of those monumental strategic places that for centuries housed in its somber rooms one of the religious-military orders that some historians, and not without reason, consider as the sister of the always fascinating and enigmatic Order of the Temple: the Order of Calatrava. Therefore, always sticking to that fantastic epic with which the people usually compose stories to scare children on cold winter nights, when the wind, outside, brings with it the prolonged and pitiful cries of the wolf cornered in the high mountains, as well as the echoes and lives of some characters, who, due to their angry personality, remain in the place, stalking any intrepid person who, during the dark hours of their dominion, dares to enter their home. In short, and just as the versatile Narciso Ibáñez Serrador would say: stories to keep you awake.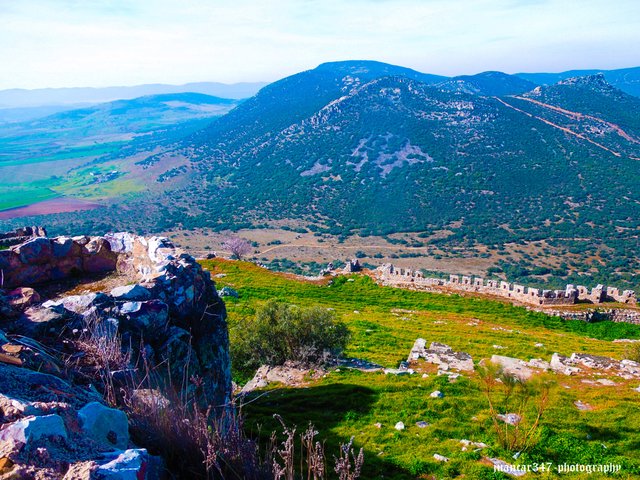 Difícil resulta, cuando no imposible, recorrer esos infinitos caminos de la Hispania, tanto Ulterior como Citerior y tan comentada por los grandes cronistas de la Antigüedad y no encontrarse, frente a las ruinas de ese auténtico símbolo del feudalismo medieval, que son los castillos y fortalezas, con alguna leyenda sobrenatural, que, si bien por el día no hace, sino alentar los deseos de un turismo encandilado por todo lo relativo a lo maravilloso, por las noches, cuando la reina de las hechiceras hace acto de presencia en el firmamento, es decir, la luna, despliega toda una sobrecarga de arquetípico sobrenaturalidad, que consigue, no cabe duda, que hasta la sombra más miserable perturbe los sentidos, apareciéndose, a los febriles ojos del observador, como un alma en pena condenada a vagar por el mundo como penitencia a los numerosos pecados cometidos en vida.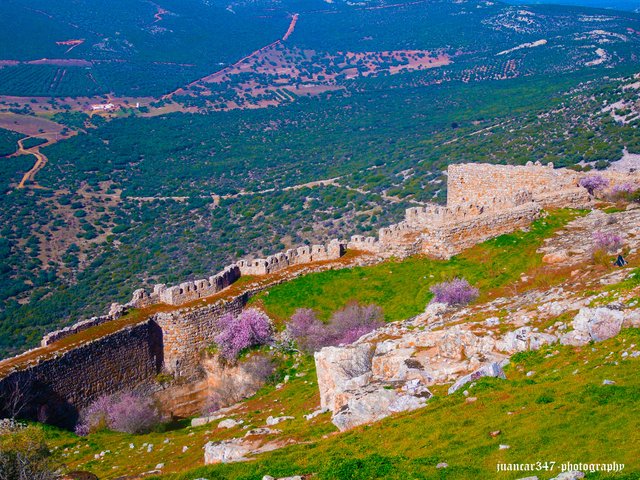 Ocurre, sobre todo, con esas grandes fortalezas, como la presente, que, enclavada también en algún lugar de la Mancha, de cuyo nombre, a ejemplo e imitación de Don Miguel de Cervantes, yo tampoco quiero acordarme en este preciso momento, fue uno de esos monumentales lugares estratégicos que durante siglos alberga en sus sombrías dependencias a una de las órdenes, religioso-militar que algunos historiadores y no sin razón, consideran como hermana de la siempre fascinante y enigmática Orden del Temple: la Orden de Calatrava. Por lo cual, ciñéndonos siempre a esa fantástica épica con la que el pueblo suele componer historias para asustar a los niños en las frías noches de invierno, cuando el viento, en el exterior, trae consigo los prolongados y lastimeros lamentos del lobo acorralado en las altas sierras, así como los ecos y las vidas de unos personajes, que, por su iracunda personalidad, permanecen en el lugar, acechando a todo intrépido, que, durante las oscuras horas de su dominio, se atreva a penetrar en su morada. En definitiva y tal y como diría el polifacético Narciso Ibáñez Serrador: historias para no dormir.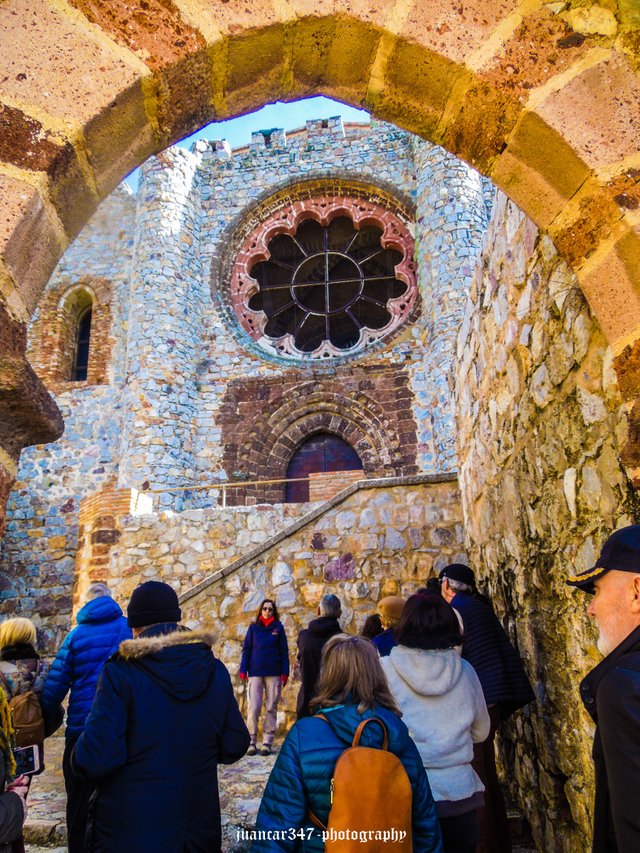 NOTICE: Both the text and the accompanying photographs are my exclusive intellectual property and are therefore subject to my Copyright.
AVISO: Tanto el texto, como las fotografías que lo acompañan, son de mi exclusiva propiedad intelectual y por lo tanto, están sujetos a mis Derechos de Autor.