Lewis Carrol, in the continuation of Alice's wonderful adventures, posed the curious tessellation of who was to blame, whether the white cat or the black cat.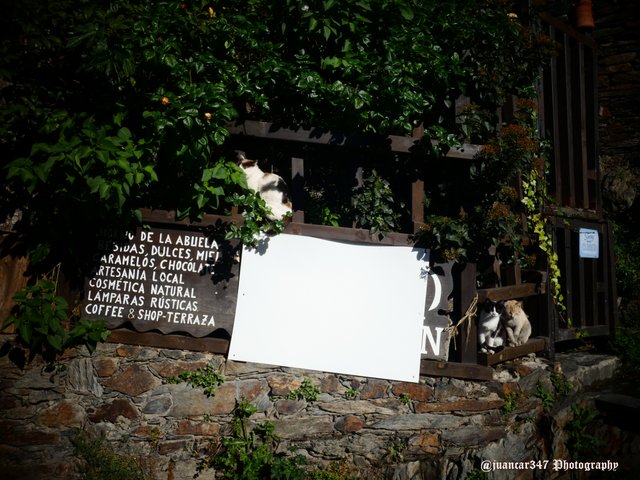 The paradox is, somehow resolved, if we consider that color does not matter, but the circumstance that the cat, in the end, is the lucky protagonist of many stories.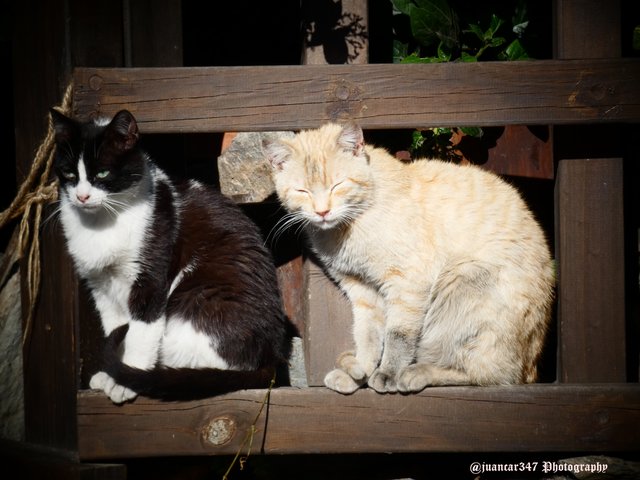 There are occasions, when that variable circumstance that is chance challenges you to go beyond what you see with the naked eye, forcing you to imagine a thousand and one stories when cats cross your path.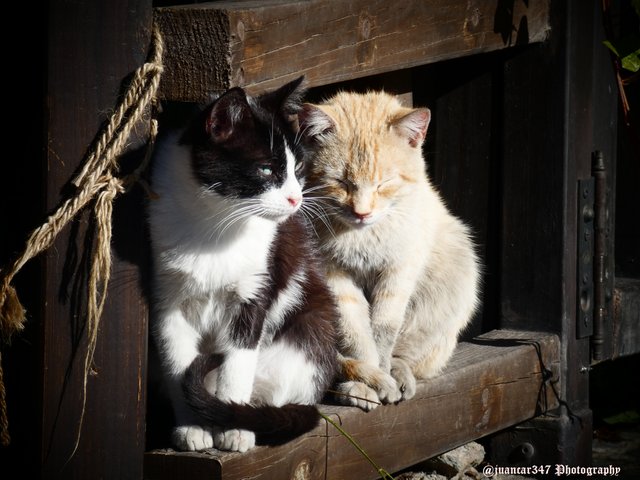 A few months ago, wandering the old narrow streets of a legendary village, nestled in that mountain range that the bad languages call 'de Madrid', watching these cats peacefully taking in the morning sun, I could not help remembering the curious history of the Grimm Brothers, titled Hansel and Gretel.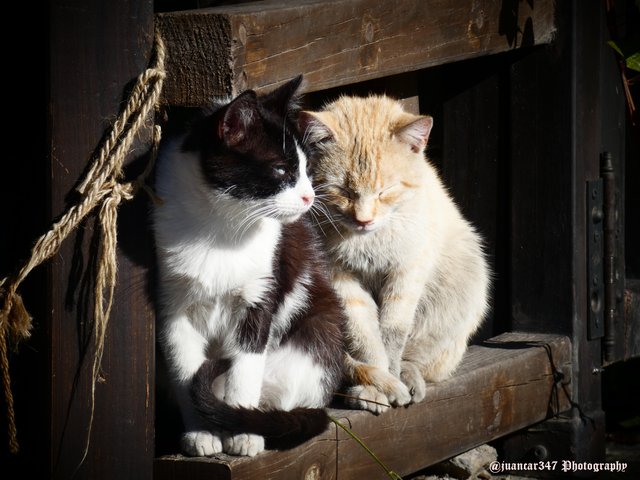 Extrapolating the story to the point of comparing these cats with Hansel and Gretel, we can imagine that the dense garden of the rural house, is actually the gloomy forest where the brothers were abandoned by their parents and throwing a little imagination, imagine the Candy house of the witch, as the best treat that exists to attract a cat and make him forget all the dangers that lurk: the comforting and warm rays of the sun.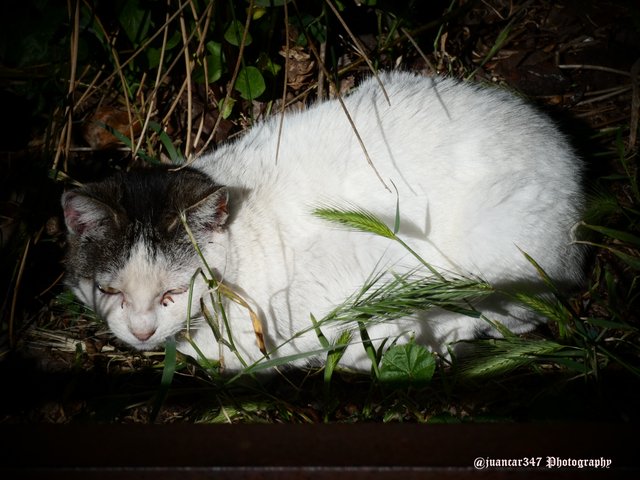 NOTICE: Both the text and the accompanying photographs are my exclusive intellectual property.