Andouille sausage, chicken wings, smoked pineapple and vegetables are on the menu today. I am smoking my food using Mesquite wood chips in my electric smoker.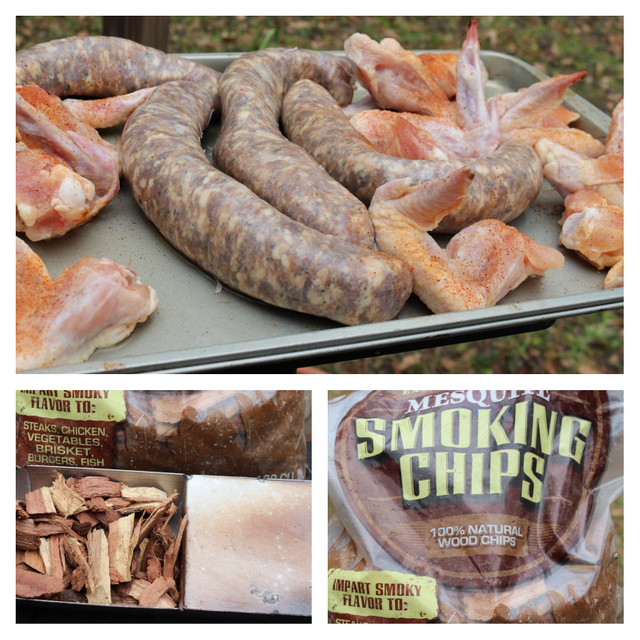 I am also smoking some vegetables that I put on skewers in the smoker. I started to grill the vegetables but that would just mean more work for me.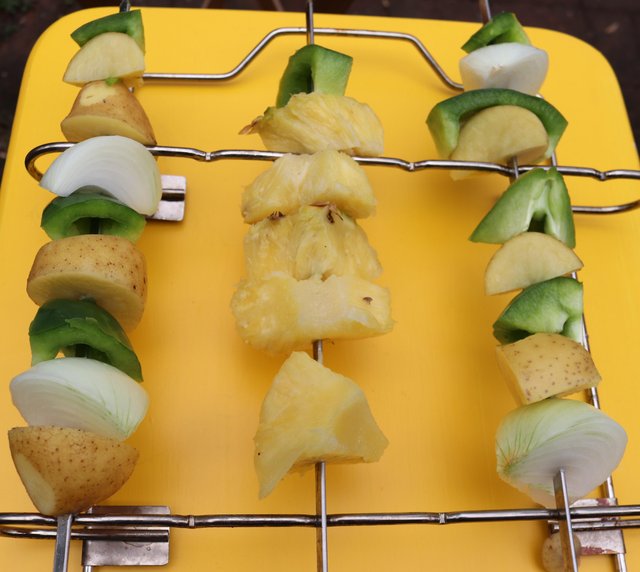 I had grilled pineapple at a friend's house that was so good! I am going to try my luck with fresh pineapple, sweet onions, bell pepper and yellow potatoes in the smoker. I had to take the skewers off of my shish kebab apparatus because it would not fit in the smoker.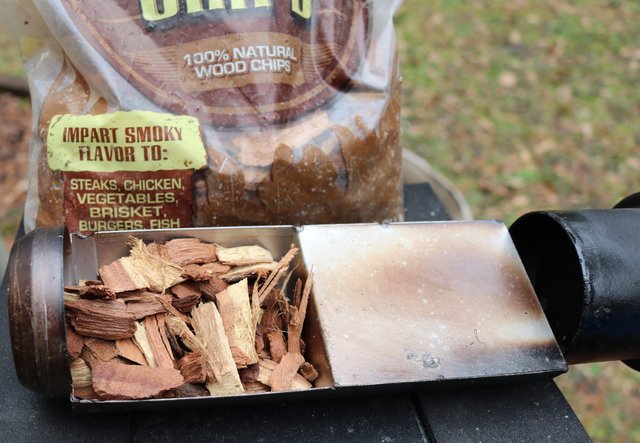 I decided to use Mesquite wood even though I really like the flavor of apple wood too. I had a choice among apple, maple, hickory and mesquite. I usually use hickory chips to smoke beef like a brisket.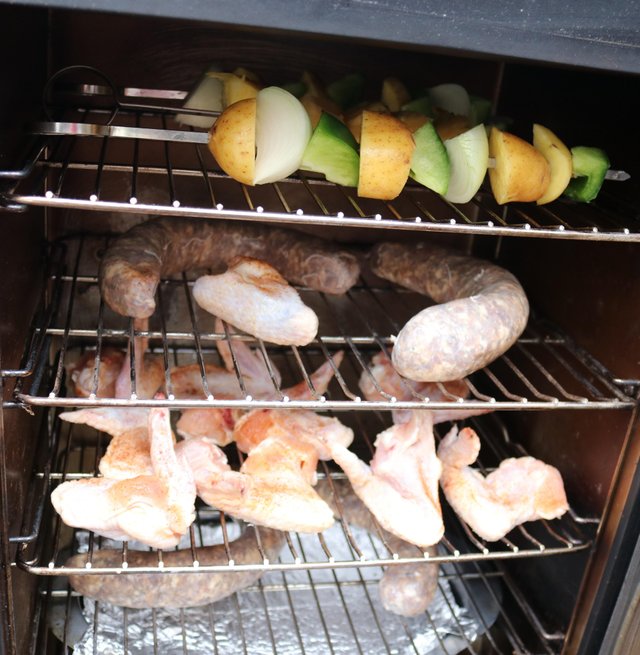 I set the temperature at 275 degrees F and the timer on 3 hours. I'll check on it periodically to see if I need to add some more wood chips or additional time to the smoker.
You won't get a chance to see the final food unless I remember to take pictures before we eat. We ate the vegetables while we waited for the meat to get ready.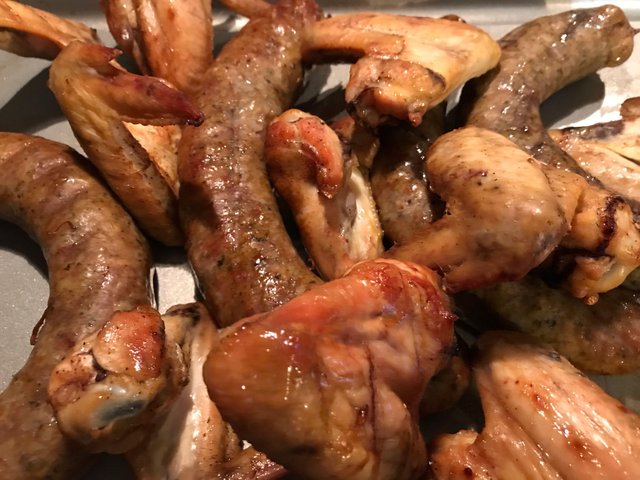 Bob Appetit!