---
These pictures were taken during my quick visit to my parents in Bicol Province. I traveled for almost 8 hours from here in Manila to our small town just to be with them.
---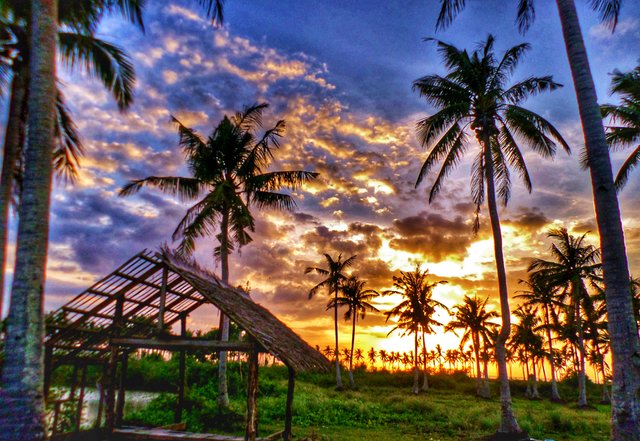 A vacant lot owned by my parents.
My mum was sick few days before my visit. I was relieved when I saw her in good condition. I also checked them if they needed help because my sister who lives in Germany is planning to have a long vacation in our province together with her husband and baby. I know my parents are old and for sure they needed an extra hand to prepare the house for our guests.
I was happy to see my parents and to be with them watching this gorgeous sunset.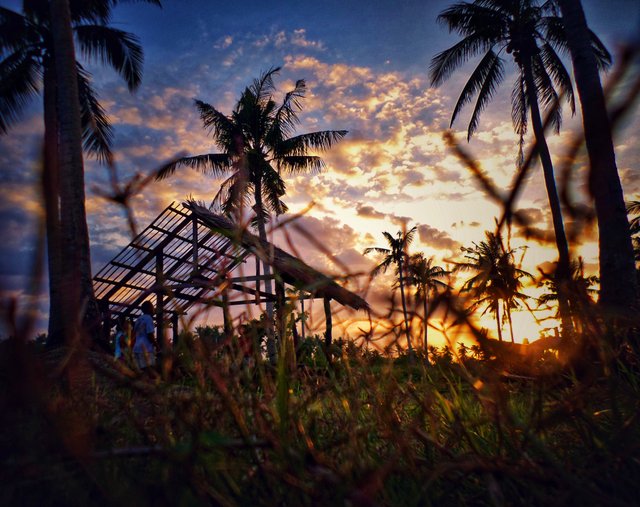 My parents in the background watching the sun sets.
---
Category: Goldenhour Photography
Camera: Samsung Digital Camera with WiFi
Location: Binahian, Sipocot, Camarines Sur, Philippines