A hyperdetailed photograph of a family pet.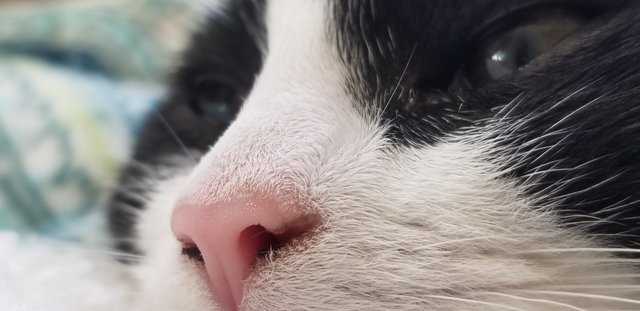 This is "Edea", she's my Mom's cat that I rescued; I believe three years ago now. She is what's considered a Tuxedo cat. They're known for their attitudes, and I swear she validates that. Haha She was named after an Evil Queen from Final Fantasy 8, and the name definitely suites her.
---
Subscribe to my youtube channel and let me know in the comments to receive a vote from me! Thanks in advance!