Zombies are enter into the world. His red colored brain are separate from his head. And he is smiling loudly. To protect the world we need A super hero.
---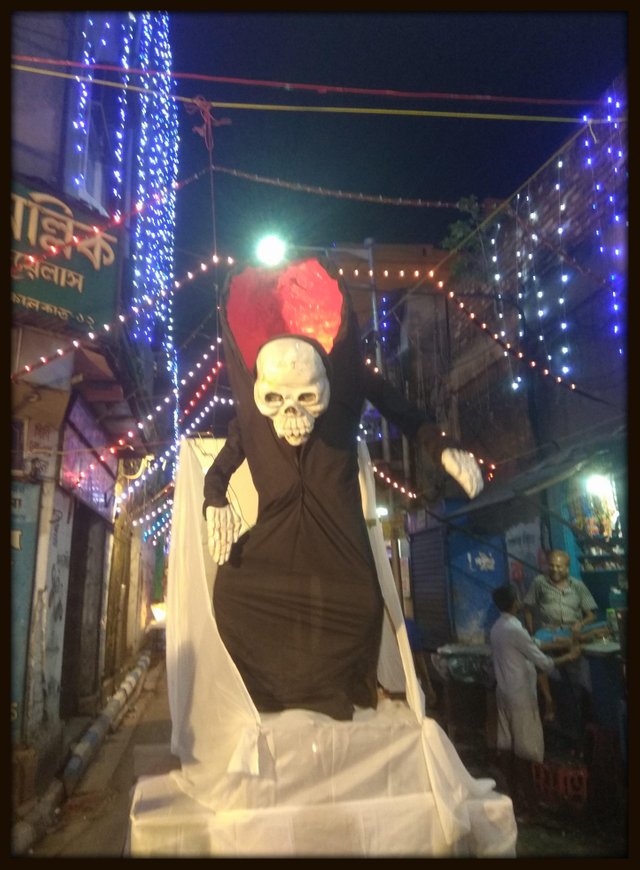 ---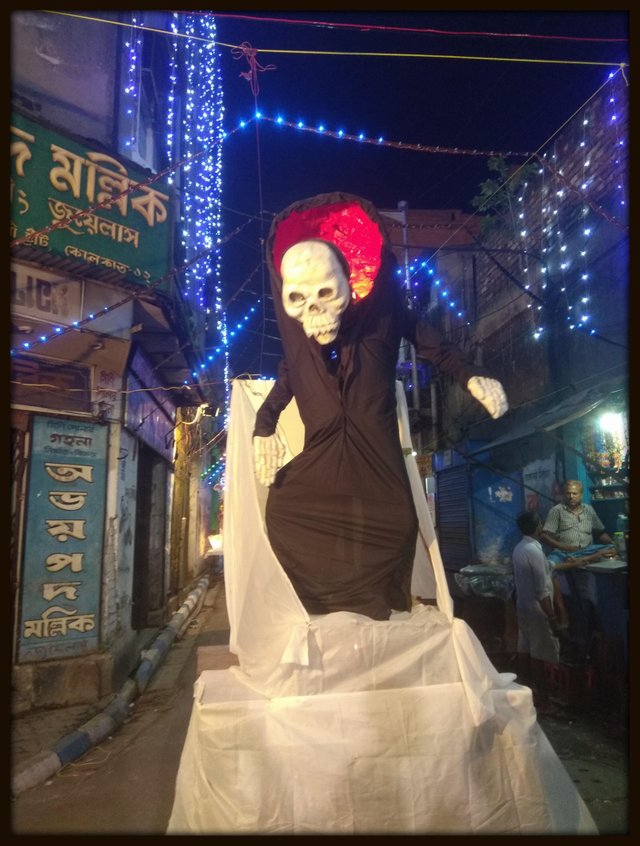 ---
Place of taken of this photo in Kolkata, India. During Durgapuja Festiva.
Device: Mobile device
Taken by @impressions
And this is a model. Do not fear 😄 🤣 . Have a nice day.
---
---
@impressions
---
---