The birds are the beautiful creatures of the nature. We all the people love the birds because of its beautiful color and beautiful nature. Different birds are different color and different nature. They are more lovable if they are free. If they are flying free in this beautiful nature it looks more beautiful.
But unfortunately human are kept those birds in the cage. It is a very bad nature found in human like us. It should not be done. There must be a law in every country to protect this birds kept in cage.
---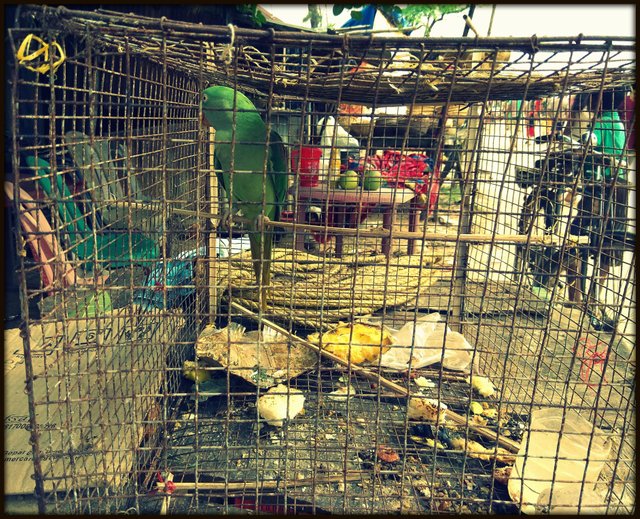 ---
This beautiful green parrot was kept by someone in the cage. I found it in the road side. I ask to the man to release this parrot. Because I am very unhappy to see the beautiful parrot.
---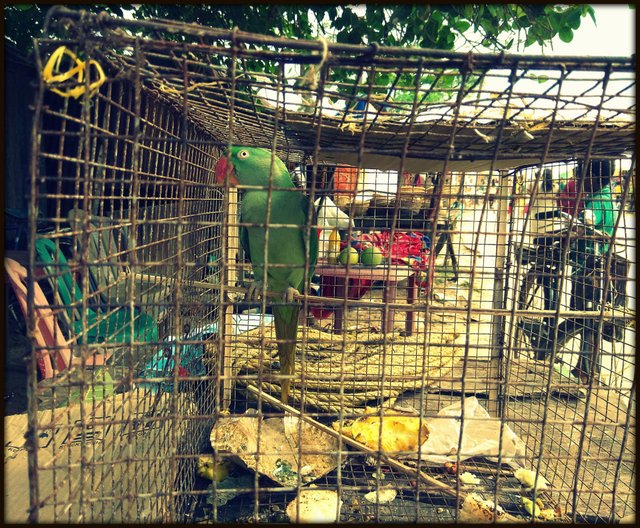 ---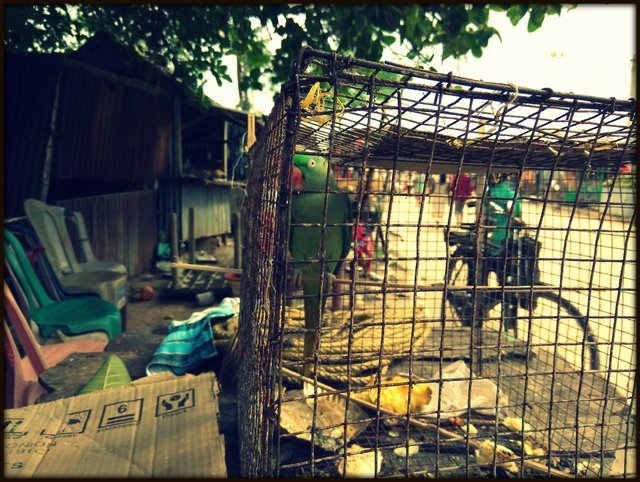 ---
Device used: Mobile device
Place: Road side in Udaipur Sea Beach, Orissa
Taken by: @impressions
---
---
---
---