👆👉 Golden nights. Part of a collage to create (project in progress).
📷 Détail from a photo taken a few years ago in Athens downtown. It could be part of an artistic collage, I'm still thinking, not decided to use it yet. What would you do? And, no, this picture is Not included in any collection. Nothing more to say about this banner-like image.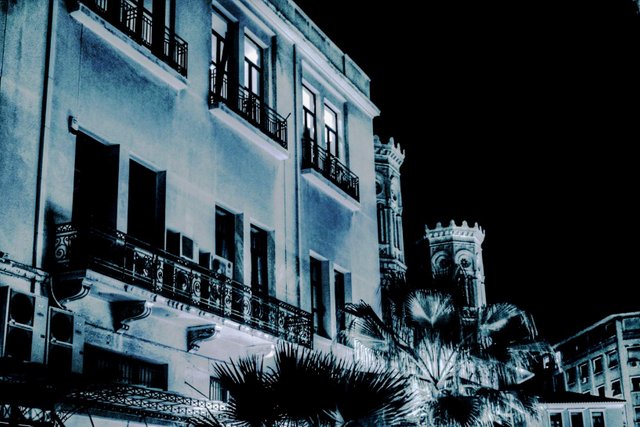 👆👉 Blue shadows.
📷 A photo included in the #mnemonicphotos collection. Blue Shadows photo reminds me of being calm and continue working when a color rendering fails to be perfect. Also, looking at this image I remember getting rid of shadows in my everyday life unless if they protect me against the sun's burning breath. 👽
😀 The photo "Blue Shadows" is a tribute to the Weather's capricious behaving... 30°+ high humidity, rain, cloudy, sunny then 24° cloudy, rainy, sunny, etc, etc. Summertime 2019!!!
Monday Mood Report:
@imealien
Morning 🙄
Noon 😑
Afternoon 😕
Now 😴
👉Original Content👍
By @imealien 🥂
© 2019-2020
🙏 Thanks for stopping by 💐
Have a nice and creative week!
Posted using Partiko Android