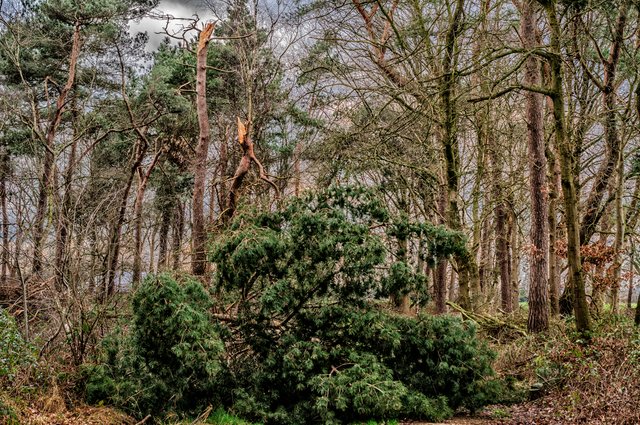 @starjewel hosts a photocontest on whaleshares. Here her post with the daily themes.
The theme for Tuesday is Trees Pics.
I took this photo on February 4, 2018. A few days earlier a storm had rushed over our small country that had caused quite a lot of damage to Dutch standards. Roofs had been blown from houses and entire trees were uprooted. Many people had damage to their personal belongings and my house had not gone through the storm without damage.
When I went hiking in the forest a few days after the storm, I was shocked by what I saw. The storm had done a lot of damage. This was just the beginning ...