5 to avoid - Light Painting Sculptures
If see that group coming at you... I'd say you run.
Enter the Cristalica Art Collection
Just this weekend I got the chance to Light Paint the sculptures collected by the Cristalica Glasshouse in Döbern. It was interesting to see that the shop sells glassware and in the back, you have these sculptures. Loved it!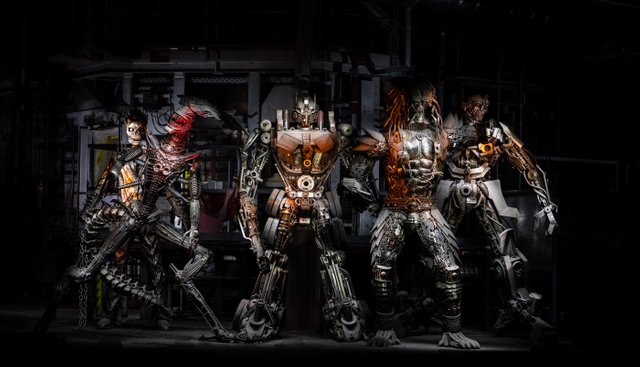 We got to light paint about amazing 20 metal sculptures as you can see. We got to face the most popular sci-fi alien stars all onboard holding still for some portraits. Ooh yes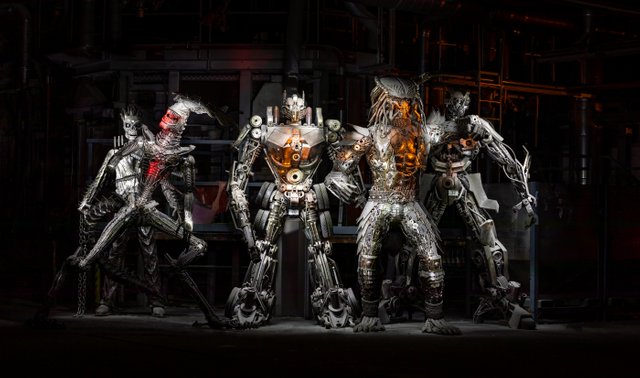 Usually one checks the outcome of the Light Painting on the back of your Camera. Just to be sure, very often I would do at least one more shot doing what I was planning to do. Here you see just a slide difference
For both images, I used the standard scanner device that I always use and two colored flashlights to add some orange and red.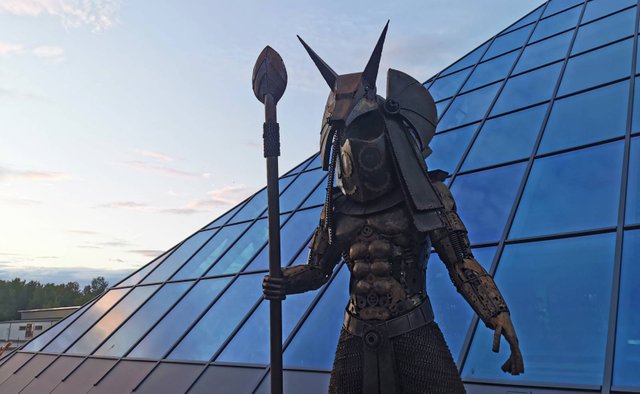 It's always tricky to photograph someone else's art. Here I am super happy that we were allowed all the freedom of our interpretation with light. At first, I was not sure about this but it turned out to become so much fun. The night went so fast - I could have stayed at least 2 more hours.
The Cristalica Glasshouse in Döbern. is about 1.5h south of Berlin and is very visible from the street. It's a huge glass pyramid not to miss.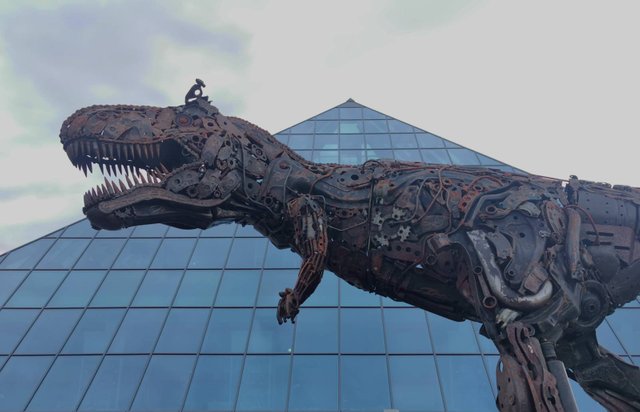 I really hope you liked what you saw and this was informative and maybe also inspirational. If you have more questions please do not hesitate. I am happy to share my knowledge.
---
Gunnar Heilmann Photogrpahy
If you are interested in more of my art please also see:
Website YouTube Facebook Page Instagram Feed