Oh, and Monday is here again. Time for some planning and resetting for the new week and eating something delicious for breakfast, right?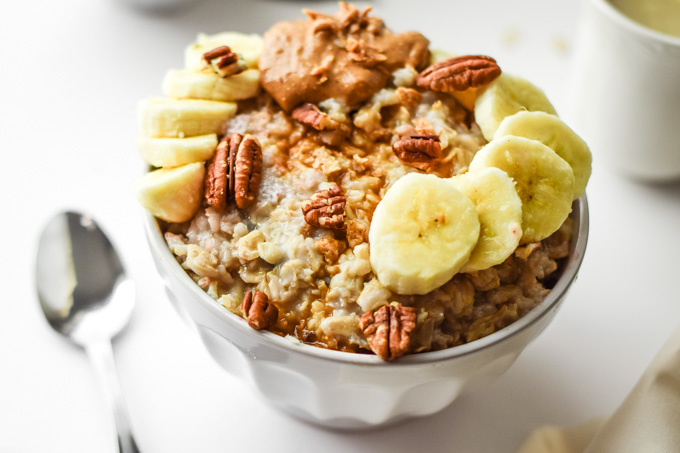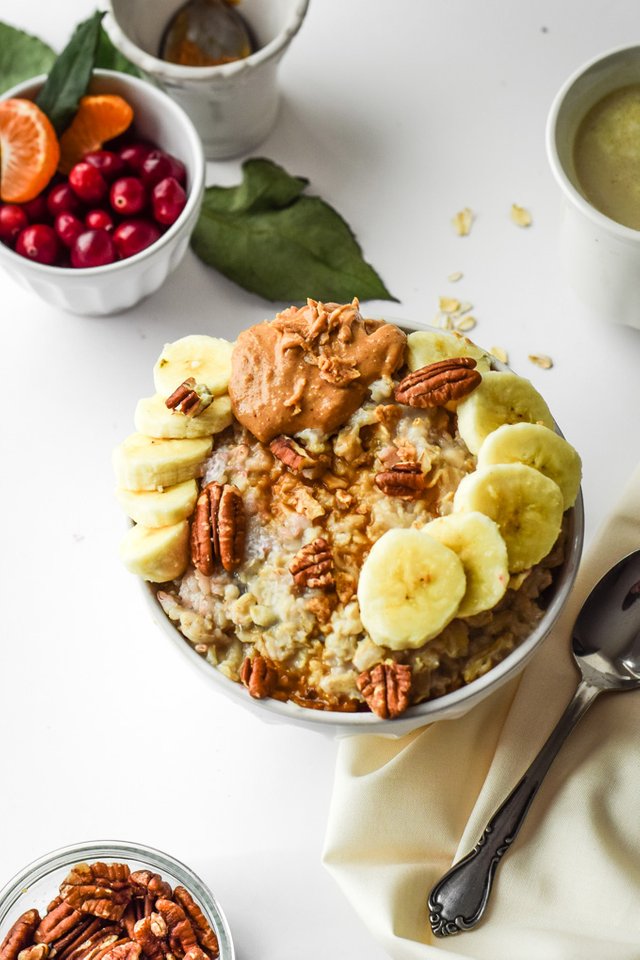 I hope you're off to a pleasant day and getting caught up as well. This past weekend was fairly busy for me because we did some entertaining for me which got me in the kitchen more than what's been usual recently.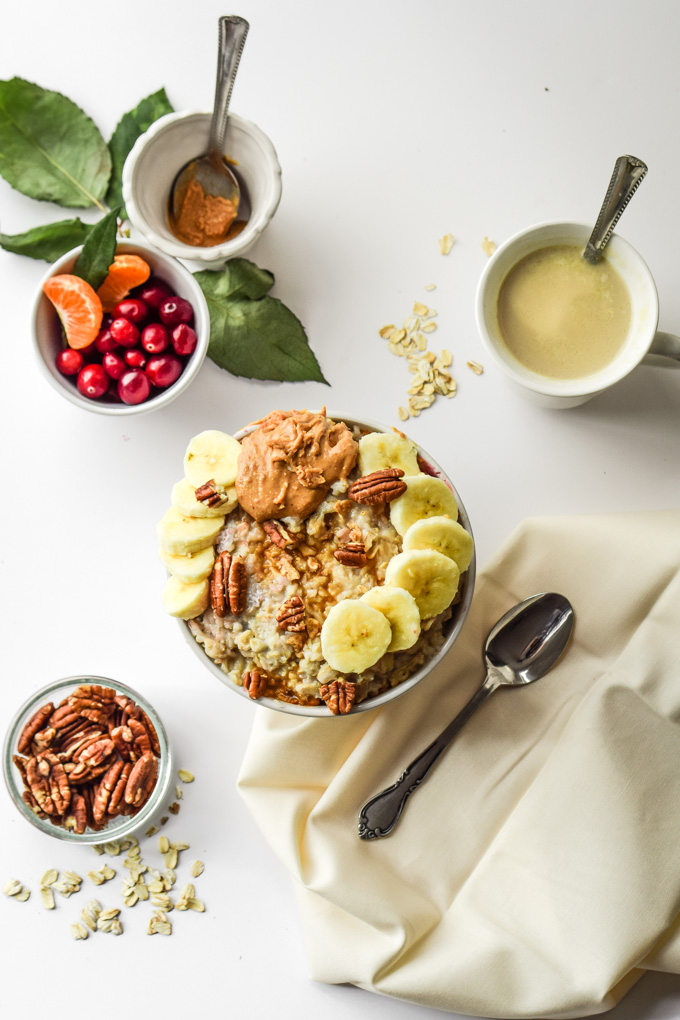 Lots and lots of cooking (and dishes) but I must say I enjoyed it all because it's been a while since I've cooked for so many and it used to be a normal part of my week.
Anyway, breakfast is so quick and easy with this nourishing bowl of cozy peanut butter banana oats! I hope you enjoy.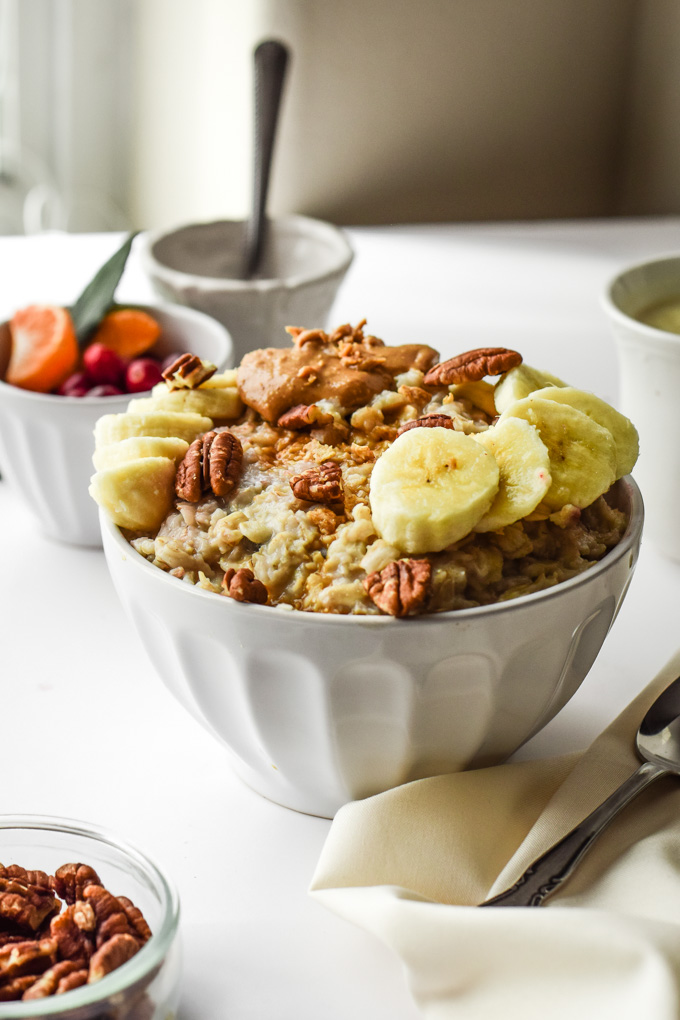 ALL CONTENT IS MINE AND ORIGINAL! All of these food photos were taken with my Nikon D5300 and my favorite Lens, the Nikon AF-S FX NIKKOR 50mm f/1.8G. You can find out more in my INTRO POST.
And, by the way, to all the minnows out there, my intro post did a huge $0.21. The key to success on Steemit is to be consistent and persistent.
Also, a huge shoutout to @rigaronib for designing my logo!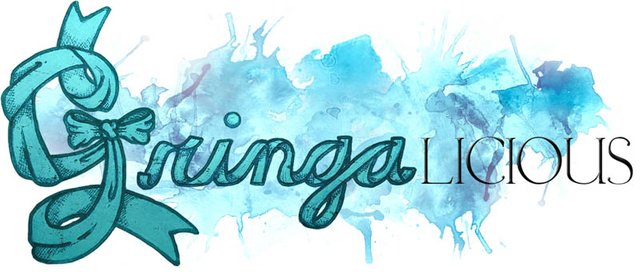 For more great food ideas, please do not forget to look at my other recent food posts
Oh, and don't forget to follow me on all your favorite social media channels!
Recipe available upon request to the first Steemian friend who says today's words : "Going bananas"